Travel and hotels briefing / Global
Suite dreams
Whether you're escaping the bustle of Mexico City, reconnecting with nature in Ireland or yearning for some quality time in iceland, here's our round-up of relaxing retreats for the holidays.
Born to be wild
IRELAND
Breac House
Calling Breac House a simple bed and breakfast is a bit of a misnomer. Taking its name from the Gaelic word for "speckled", used colloquially to describe the regional topography, this retreat is a distillation of all the things that founders Niall Campbell and Cathrine Burke love about this dramatic Atlantic-bashed corner of Donegal in Ireland's extreme northwest. "It's been a long time in the planning but we needed to find the right site," says Burke, who commissioned MacGabhann Architects to transform the 1980s bungalow on Horn Head peninsula into a modern getaway.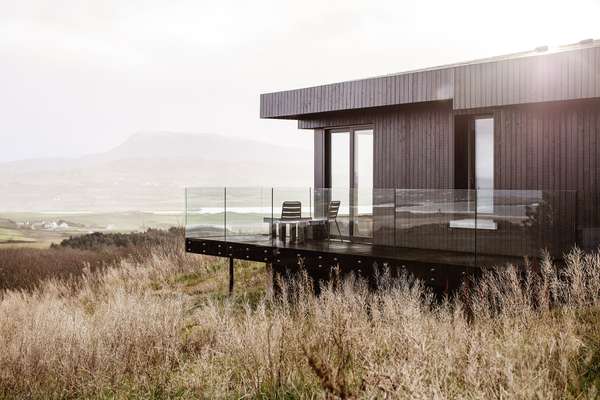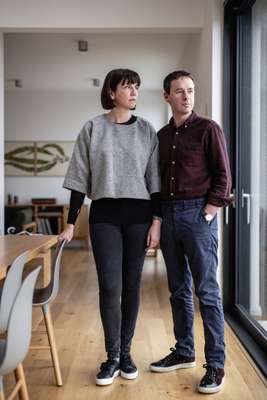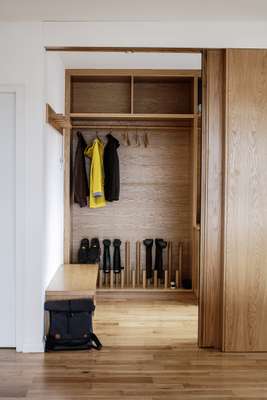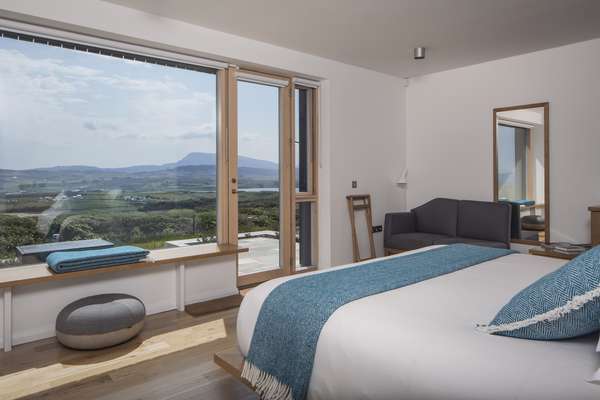 The dark-larch exterior of Breac House melts into the heather-flecked landscape. Inside, locally sourced materials from Ardara quartz flagstones to Fanad granite are complemented by furniture and artwork by Irish craftsworkers. That includes the Simon O'Driscoll forest-green sofa made of hand-loomed tweed that sits in front of a crackling fireplace in the oak-panelled double-height communal living space. The sea-facing floor-to-ceiling windows flood the space with light even on the darkest Donegal day.
Every morning, breakfast is stealthily delivered via an ingenious hatch on a custom-made tray with homemade bread and pastries, granola, yoghurt, fruit compote, tea, coffee and fresh orange juice. You could lie in bed all day gazing at the mountains and watching the ebb and flow of the tide at Sheephaven Bay but the wilderness beckons. Days here are spent exploring the towering cliffs and white-sand beaches of Horn Head and beyond, using Campbell's hand-drawn maps as a guide.
1.
Snack:The Shack
This café sits on the sand at Marble Hill Strand and serves coffee from its own roastery, best accompanied by one of its pastries.
+353 86 723 8318
2.
Drink:Patsy Dan's Bar
Visitors, salt-kissed surfers and locals meet in the heart of Dunfanaghy village for Irish-music sessions and pints of Guinness.
Dunfanaghy Post Office, Main Street, Dunfanaghy
3.
Eat:The Rusty Oven
Just behind Patsy Dan's, this lively Italian restaurant rolls out delicious sourdough pizzas.
+353 83 000 0000
4.
Explore:
The Wild Atlantic Way, Ireland's 2,500km scenic coastal route, offers outdoor pursuits (including fishing, kayaking and horse riding), as well as some of Ireland's tallest sea cliffs. The Northern Lights can be seen from Horn Head – weather permitting.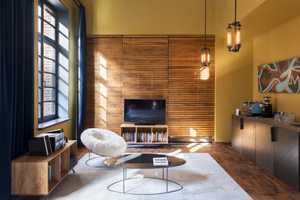 Captain of industry
Tbilisi
Stamba Hotel
With its central location and liberal visa policy, more visitors are landing in Georgia than ever before. And there's no better embodiment of the nation's communist past melding with the entrepreneurial spirit of the present than the Stamba Hotel. Founded in an industrial complex that once printed the Komunisti paper, Stamba integrates machinery and brutalist architecture into its design. Its restaurant, photo gallery and casino cater to travellers and residents alike.
roomshotels.com/stamba-hotel
Use your noodle
Mexico City
Ryo Kan 
Mexico City's Japanese district, a quiet area of tree-lined streets that sits between the capital's polished Polanco neighbourhood and busy CBD, has a new hotel. Surrounded by some of the city's best Japanese restaurants and noodle bars, Ryo Kan offers visitors a tranquil resting place and serves as a send-off point for exploring the centre.
The hotel, which was designed by husband and wife Regina Galvanduque and Andres Mier y Teran, introduces a traditional Japanese aesthetic that has been reimagined with Mexican materials. Guest rooms are furnished with a centrally positioned futon-style bed and copies of Mexican magazine Gatopardo. Throughout the tranquil hotel, minimalist Japan-inspired ceramics are showcased next to traditional Mexican pottery. On the hotel's terrace guests will find Japanese onsen baths.
Downstairs there's a sit-in kitchen that serves breakfast, coffee and beer. Guests looking to dine can venture out to nearby Cantina or order in Asian cuisine from nearby restaurants – such as Rokai – a draw for visitors from both near and far. "Mexico is a country that loves Japanese culture. Locals view a visit as a weekend experience," says Galvanduque.
ryokan.mx
Gone fishing
Porto
Duas Portas
A 10-minute drive from Porto's city centre, Duas Portas is a tranquil retreat in the former fishing village of Foz do Douro. The family-run eight-room hotel is a converted 19th-century home overlooking both the Atlantic Ocean and the Douro River. The architect and co-founder, Luísa Souto de Moura – daughter of Pritzker prize-winning architect Eduardo – preserved the historic façade and decorated the hardwood-floor rooms with a mélange of Scandinavian vintage finds and bespoke furniture. Bed linen from northern Portugal and bouquets of fresh flowers add a touch of hominess.
Homemade bread with jam and pastéls de nata can be enjoyed on the concrete terrace that leads up to a verdant garden, while those hoping to explore the neighbourhood even further can jump onto one of the hotel bikes. "Duas Portas is the meeting point of travelling, the pleasure of hosting, the quality of architecture, the enjoyment of Porto and, in particular, of the neighbourhood where we live," says Luísa.
duasportas.com
Q&A
timothy griffin
Managing director, The Hoxton
New York
The Hoxton Williamsburg was the east London-born hotel brand's first foray outside Europe – but not the last. The group then opened in Portland, Oregon, at the end of October and has two further spaces – in Chicago and downtown LA – slated for spring 2019. With two new London venues also in progress, The Hoxton is thinking big as its North American managing director tells us.
Why did The Hoxton eye the US for expansion?
The Hoxton Shoreditch is in a fascinating neighbourhood that has evolved over the years. It was natural that we look at other dynamic cities and neighbourhoods within those cities – hence the draw to the US.
How did you select the US neighbourhoods?
There's almost a theme for each neighbourhood: creative and energetic – and that aligns with our brand. Look at our cultural programming in each of our hotels: it's a way for us to connect with creators, makers and innovators. Take Portland, Oregon, for example: the hotel is in the old Chinatown district. It's a really interesting area that's evolving by the day.
Why the pace of new hotels?
It's consistent with our values. We're an innovative, entrepreneur-led business so why hang around?
Do you think The Hoxton is still a British brand?
There's a piece of Williamsburg at this hotel but there's a hustle that runs through it – that kind of British energy exists in each of the hotels. However, each location definitely takes on the characteristics of its neighbourhood.
Do you have further expansion plans?
We want to find other sites in the US – we have a team looking at possible homes for The Hoxton. And similarly, in Europe we have Shepherd's Bush and Southwark that are both fully in production.
thehoxton.com
Blue velvet
Iceland
The Retreat Hotel
"If there's a pool, we'll bathe in it," says Már Másson of The Retreat at the Blue Lagoon. Icelanders have always had a robust bathing culture but there's one place in particular that's caught their attention: the Blue Lagoon, a cobalt pool of balmy geothermal water, which lures eager bathers from around the globe even during the depths of winter. Some might see this as a drawback: why would anyone want to bathe with a bunch of half-nude tourists? Yet with the opening of this exquisite five-star hotel, that's no longer a concern.
A minimalist grey building that's neatly poised on the chalky water among a field of rock and moss, The Retreat Hotel manages to stand out and simultaneously blend in with its environs. "The surroundings have an unbelievable sense of tactility and texture. We wanted to incorporate these into our manmade elements and have them retain their sense of authenticity: raw concrete, lush wood, lava from the site and other textured engaging surfaces," says Hrólfur Karl Cela from Basalt Architects, the company behind the design of the hotel.
Inside, the building has a strong minimalist appeal with multifarious shades of stone and charcoal. At its core, the space is peaceful and contemplative. "We wanted to design a place where people could retreat from their everyday lives," says Cela. With floor-to-ceiling windows throughout the hotel, every one of the 62 suites and communal spaces allows you to contemplate the solemn landscape, leaving little room to do anything but unwind.
The atmosphere in the hotel's restaurants is decidedly more convivial. While the Lava restaurant serves lighter fare, such as birch-and-juniper cured arctic char, the swanky Moss restaurant offers more substantial Icelandic dishes paired with stunning views of the alien terrain visible beyond the top-floor windows.
It's easy to feel at home here, particularly as upon arrival everyone is designated a host (a helper of sorts) who makes reservations, sends off laundry and acts as a guide on hikes. The hotel's aim is for guests to do and think as little as possible, so as to wholly disconnect. "We want guests to unwind and feel connected to nature," says Cela. Suffering from phone fatigue and neverending to-do lists? This could be the answer to your modern-day conundrums.
bluelagoon.com
Settle in
Ghent
Pillows Grand Hotel Reylof
"We aim to offer exceptional personal service so guests feel right at home," says Roger Langhout, general manager of this new Ghent retreat. That means no tedious standard check-in at the counter and, instead, a welcome drink in the living room while everything is taken care of. Hidden in a Louis XIV-style mansion built for poet Baron Olivier de Reylof in 1724, the 157-room hotel combines empire features with contemporary comforts.
pillowshotels.com/ghent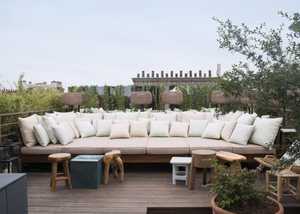 Artists in residence
Paris
Brach
The Brach hotel is a study in eclecticism. Every room in the glass-fronted building just off Paris's Rue de la Pompe (which once served as a postal sorting office) resembles an artist's home on the left bank circa 1937: sketches sit next to ceramics, piles of books, photos and artefacts. Modernist wooden chairs by Eames or Perriand contrast with beaded Togolese thrones.
In Paris's upright 16th arrondissement, Brach feels eccentric and decidedly global. Designer Philippe Starck cites Africa, Asia and South America – as well as dada, surrealism and art brut – as inspirations for the decor. At times the interior seems like the home of a well-travelled friend (such is the density of wooden masks and leather Mexican chairs) but always with the finesse of a five-star hotel: think fluffy abstract carpets, crisp white linen, exotic wood veneers and marble in the bathrooms. Suites have vast terraces complete with baths, barbeques and day beds overlooking the Eiffel Tower.
Among the curios on display there are flashes of drama: the first-floor lobby has a ceiling mural by Starck's daughter Ara, which is mirrored in the carpet. Ara's frescoes also adorn the restaurants' walls, where Algerian-born chef Adam Benthala runs an open kitchen that draws influences from the likes of Italy, Israel and Iran. "Bread is the base to every meal," says Benthala who makes his own challa, pita and manaeesh. "It's about conviviality, sharing. We want Brach to be a place where you can de-stress, disengage. There's that Mediterranean informality here. In the evening the lights go down and there's a very warm atmosphere. It's a mystic little corner of Paris."
Though Brach is chic, the mood is relaxed: restaurant staff wear Le Coq Sportif casual wear and waiters bounce around in trainers. "Brach is not only a hotel, it's also a sports club, a restaurant, a pastry boutique and a bar," says Emmanuel Sauvage, who co-founded the concept and is general director of the Evok Group, which owns the hotel. He says he allowed Starck to "roam free": "Brach is a complete product and an immersive experience into the Parisian lifestyle."
evokhotels.com/property/brach
All American
Detroit
Shinola Hotel
"Shinola is about more than just one product. We create products that people are surprised to see from us," says Tom Kartsotis, founder of the Detroit-based lifestyle-goods brand. It's no curveball then that the company has decided to open its first hotel in downtown Detroit. Shinola has built its reputation on American manufacturing, craftsmanship and quality – elements that are reflected in its 129-room property. "With the hotel we can welcome more guests into our brand in a comprehensive way," says Kartsotis, who partnered with real-estate firm Bedrock for the project.
"Detroit was short on hotels," says Dan Gilbert, Bedrock's founder. The city's new offering is spread across five buildings, including the 1915 TB Rayl & Co department store and the 1936 Singer building. Preserved architectural details are paired with wood, leather, marble and metal to suit the Shinola brand. The hotel also has a bar, beer garden and shops. Does the brand plan to continue its hospitality journey? "This is our first hotel," says Kartsotis. "But, if successful, anything is possible."
shinolahotel.com