Cape Verde: in the right place / Praia
Cape crusader
Nato, the EU, the Chinese, the US, property developers and private jet owners looking to refuel: it seems suddenly everyone wants to be Cape Verde's friend. That's because despite being resource-poor, the islands have one asset: a powerful strategic location.
To address the obvious question first: a bit to the left of Africa. The 12 inhabited islands that comprise Cape Verde occupy 4,033 sq km of Atlantic Ocean, around 500km due west of Senegal. There are good reasons for the long-running failure of Cape Verde to register in the global consciousness. The former Portuguese colony creates no trademark produce or recognisable iconography. Aside from the resort island of Sal, there has been little in the way of development. Few of Cape Verde's 530,000 citizens – or its estimated 700,000 expatriates around the world – are well-known; the singer Cesária Évora, the most famous practitioner of the local music morna, being the arguable exception. Cape Verde's history since gaining independence in 1975 has been characterised by a near total lack of tumult. It is almost entirely untroubled by Africa's moral and actual plagues of disease, tribalism and corruption; no benefit records have ever been made in its honour.
Recently, however, those very factors that have condemned Cape Verde to obscurity – its out-of-the-way situation, its unplundered nature, its stable politics – have conspired, along with a climate so agreeable it verges on the tedious, to make Cape Verde suddenly fascinating to many. Tourist numbers have tripled since 2001, fuelling a consequent boom in resorts, hotels and retirement homes. Cape Verde's newspapers heave with advertisements for property investors.
"It has all happened in the last three or four years," says Alfredo Santos, director of Inforpress, the state-owned news agency, approximately but not quite the equivalent to the BBC. "The biggest impact has been on jobs, but there has also been a boom in agriculture, for the highland farms supplying the hotels. And it has been good for cultural business – there are more places for our musicians to play."
The IMF projected a 6.9 per cent increase in Cape Verde's real GDP in 2007, and anticipates 7.5 per cent in 2008. Cape Verde has recently escaped the UN's list of least developed countries – only the second country, after diamond-laden Botswana, ever to be promoted out of that division. Cape Verde hosted NATO's first African military exercise in 2006, and in 2007 joined the WTO and was accorded Special Partner status with the EU. China – whose people already dominate the economy of the capital, Praia, so that its shopping district is known as "Chinatown" – has spoken of making one of Cape Verde's islands, São Vicente, a Special Economic Zone. It's a lot for a small, substantially isolated place to absorb.
"There's some worry," acknowledges Santos, "about our ambience, and that it might only be foreign investors who make money. But here people think development is good. It's why we don't live in trees." The week Monocle visits Praia, US congressman Patrick Kennedy is also in town. At a press conference with Prime Minister José Maria Neves, a journalist asks Kennedy about the interest in Cape Verde from America, and the world.
"Location," says Kennedy, "location, location." By which he means that, despite being part of West Africa – a region as resource-rich as it is maddeningly chaotic – Cape Verde is not, in all sorts of respects, very West African at all.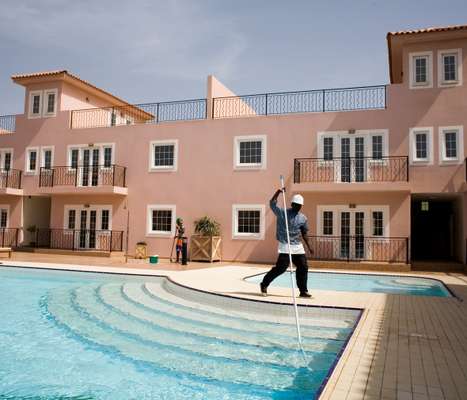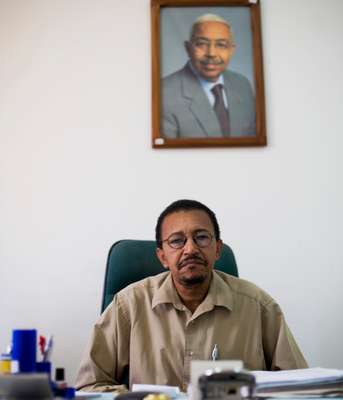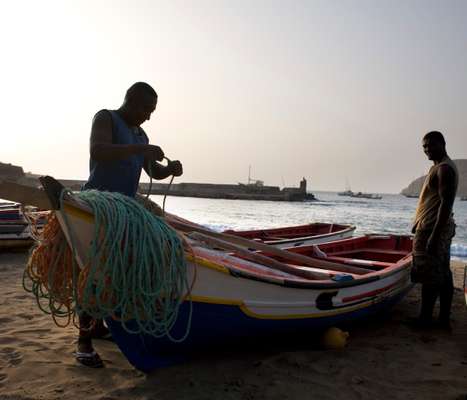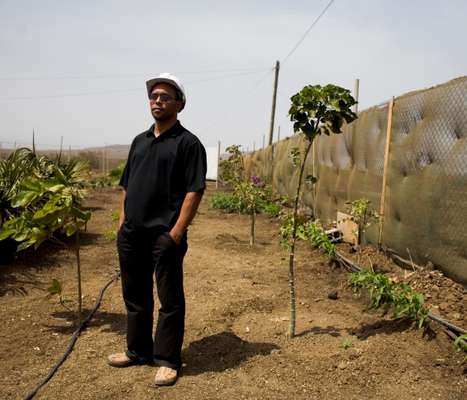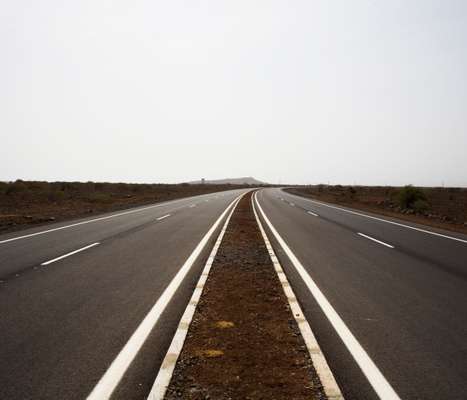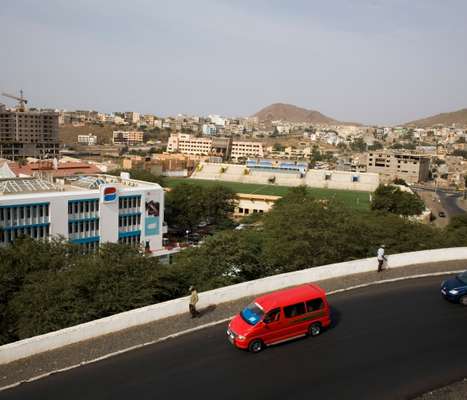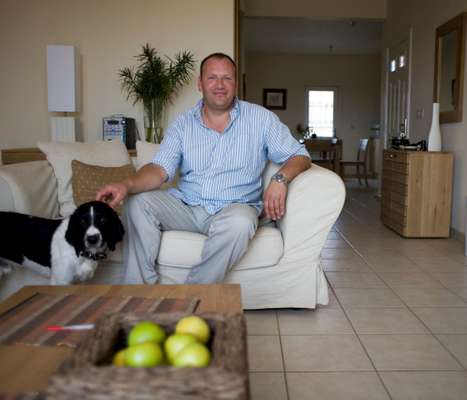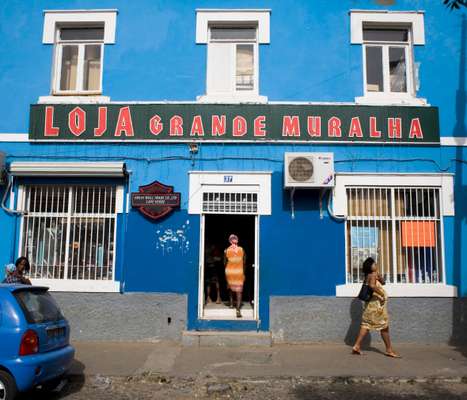 Praia lies at the south of Cape Verde's largest, most populous island, Santiago. The abundance of Cape Verde's possibilities can be gleaned in the half-day it takes to drive the length of Santiago and back. The landscape graduates from harsh, Martian desertscapes to green and gracious mountains. Tarrafal, in the north, huddles around a golden beach cradled by an inlet of almost corny beauty. The roads en route, while rugged, are negotiable, and improving – fresh tarmac links to an international airport which opened as recently as October 2005 (prior to that, Cape Verde's only air link with the outside world was on Sal). The journey offers that irresistible (if slightly deluded) thrill of discovery that you have, for the moment, this extraordinarily beautiful place to yourself.
Even the sites that evoke less happy times are the more evocative for their lack of crowds. Near Tarrafal there's a concentration camp that used to house political prisoners deported from pre-revolutionary Portugal. In the pretty village of Cidade Velha a 16th-century Portuguese fortress glowers above a main square that once hosted a slave market, and whose distinguishing feature remains its pelourinho - a concrete hanging tree, from which several criminals could be dangled simultaneously. The food everywhere is fantastic – the fresh-caught fish is served with luridly colourful fruit.
And yet there is a palpable sense, at least on Santiago, that its potential is only just being understood by the locals. The little there is in the way of souvenirs – generic Africana of wooden statues and stone necklaces – is imported from Senegal, as is cheerfully confirmed by the Senegalese who sell it. This is a telling illustration of a distinguishing deficiency – that Cape Verde doesn't produce very much. It has almost no natural resources, and what it does have is scarce. Cape Verdeans have come to treasure the irony that their often drought-stricken islands, seeking to preserve their beaches, have to import sand from Mauritania (in exchange, Cape Verde ships back rocks, which Mauritania needs for construction). Infrastructure is also a problem. Power cuts are frequent, and facilities lacking – A Nação, one of four weekly newspapers, is flown in from Lisbon.
"What we do have," explains Neves, "is some comparative advantages. Our climate, our geostrategic location, peace, security and stability. We have to transform those into competitive advantages."
Neves, 47, is not the kind of leader popularly associated with Africa, but very much the kind the continent could use more of (a recent survey of African governance, sponsored by Sudanese mobile phone entrepreneur Mo Ibrahim, ranked Cape Verde fourth-best overall on the continent, ahead of South Africa). Asked what his priorities are, Neves disdains the revolutionary rhetoric and historical grievance wearily common among Third World rulers, and ticks off "energy, water, sanitation".
From the window of the conference room in Praia's Chinese-built Palace of Government, the view reminds of this necessity – breezeblock slums perch on a rubbish-slathered hillside. He does not, in short, seem likely to start commissioning statues of himself.
"It's a cultural difference," he decides, asked to account for Cape Verde's avoidance of many of Africa's defects. "We're a small society, so everybody knows each other – everyone's each other's third cousin, which naturally makes everybody more accountable. And there's a strong tradition of equality."
Reves endorses Kennedy's assessment of Cape Verde's principal strength – a location that is a perfect hub between the Americas and Africa, Africa and Europe. He acknowledges, however, that it is not just airlines, developers, tourists and military alliances that are noticing this. Cape Verde has a vast coastline, no navy, no air force, and a rickety coast guard. One 2005 UN report describes Cape Verde as West Africa's main entry point for cocaine. "It's a great challenge for our national security," he agrees.
The most startling symbol of the world's belief in Cape Verde found on Santiago is the extraordinary project of the Sambala resort. Situated 6km from Praia and a few days from welcoming its first residents at the time of our visit, it will be a small city of architecturally unchallenging pastel-coloured villas and townhouses, situated on 20 sq km of privately owned land. Sambala is already a gold-rush location for investors – some properties have been bought and sold several times before a brick has been laid. Sambala will have golf courses, a marina, and hotels. It's an ambitious project, and a fascinating exercise in economic development and social engineering – ­essentially placing on this still poor island a town of wealthy foreigners. "I'll answer with one word, which covers a lot," says resort director Justin Crowther, asked to justify his confidence. "Climate. Not just the weather, which is fantastic, but the political climate here, the economic climate, and the fact the people here want it."
It is, in fairness, impossible in a week on Santiago to locate a single Cape Verdean who objects to Sambala and other developments, from the local musicians at the Quintal Da Musica bar who believe it will bring them a wider audience, to the Guinean tailor in the Sucupira market who hopes it'll mean more visitors will be willing to pay him 1,700 escudos (€15) to run up a shirt of sensationally loud Senegalese material (another 1,000 escudos for the three yards of eye-watering green and orange print). Asked why he moved to Cape Verde, whose flag he wears on his T-shirt, his answer is, in the context of West Africa, heartbreakingly obvious: "The people are nice," he says, "business is pretty good, and the government are not criminals."
The only discernible grumbling is from foreigners already here, who feel understandably protective of the place. "The trouble is," says one (non-Cape Verdean) employee of the European Commission, "those developments are being sold on a false prospectus. The strengths of Cape Verde are its people, its music, its unspoiled ambience. At Sambala, there'll be no Cape Verdeans aside from those who work there, no music, and it'll destroy the peace people think they're coming for."
Five things Cape Verde needs
01 Smoother arrivals procedure. Acquiring a visa on arrival at Praia airport can take the wrong side of an hour if you haven't been forewarned to elbow your way straight to the head of the queue. 02 A massive public campaign of litter awareness. Praia especially needs to install bins, then encourage people to use them. 03 Lights on the new roads. The old cobbled roads at least keep Cape Verde's somewhat over-exuberant motorists to non-lethal speeds. The smooth new roads are dicey after dark. 04 Better internal transport. Though the islands are connected by the local airline, TACV, sea travel could become an immensely appealing option for visitors if it was on express hydrofoils, instead of the lumbering ferries currently plying the routes. 05 Modernisation and expansion of Praia's port, currently the subject of a $110m (€74m) Millennium Challenge Account programme.
"There's some worry, but here people think development is good. It's why we don't live in trees."