Vintage furniture / Tokyo
Going for old
The Japanese love vintage, but the idea of bidding for second-hand furniture is an unfamiliar concept. Now three entrepreneurs are bringing design classics to a new market in the country's first modern and contemporary furniture auction.
Time was when you couldn't persuade Japanese customers to buy second-hand for love nor money. They just didn't see the point of paying a fortune for someone else's old clothes. How times have changed. Vintage – or perhaps we should call it "mintage" since the Japanese like their used goods to be in mint condition – is all the rage these days.
Furniture has been through its own metamorphosis. Fifteen years ago there was nothing between brand new and junk. Then, a few brave souls tried selling mid-century furniture in Meguro, a residential district of Tokyo. Today Meguro Dori – now known as Furniture Street – is lined with vintage stores selling second-hand tables, chairs and sofas.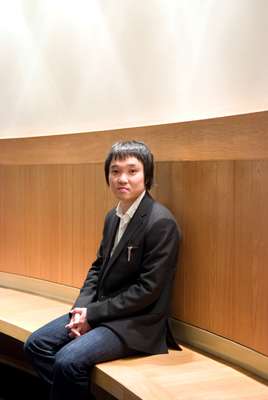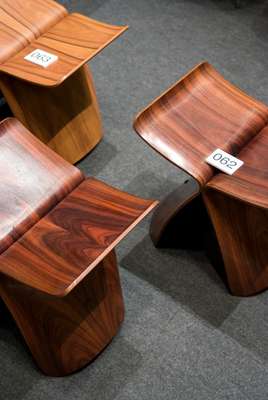 Shinichiro Nakahara (see issue 08) and Koichi Yanagimoto both played a part in the vintage boom. Yanagimoto, a graphic designer and curator, is credited with introducing vintage denim to Japan. Furniture designer Nakahara has educated a generation of Harajuku fashion types who'd never before thought beyond the next pair of limited-edition trainers.
Hiroaki Narita is newer to the game. A cherubic-looking 33-year-old, he has spent the past few years buying mid-­century furniture in the US and Scandinavia and bringing it back to Japan for private clients and his (now closed) shop in Meguro. Together, the trio have set up Connect, Japan's first modern and contemporary furniture auction.
It's a curious fact that art auctions have never taken off in Japan. Christie's and Sotheby's have busy offices in Tokyo – both collecting for clients and scouting the country for saleable art and antiques – but they don't hold auctions in Japan. They know that Japanese collectors hate announcing to the world what they're buying and how much they're paying.
But Narita and his backers – architectural developers Urban Design System – are undeterred. The first Connect auction was held in Tokyo last November. On offer: a mixed bag of Scandinavian, American and Japanese classics, all sourced from within Japan. A hundred people turned up, including representatives of Japan's best-known fashion designers. The next auction will be held at the Connect office in Tokyo's Osaki district in April. Their focus will be on Japanese design. "Overseas collectors are interested in Japanese designers like [the late] Shiro Kuramata," says Narita. "Their works can sell for 10 times their original price."
They also plan to move into an untouched market in Japan – selling architect-designed houses. They're lining up houses by Tadao Ando and Kunio Maekawa, which in Japan's scrap-and-build culture would routinely be demolished. Eventually, they'd like to commission new works from designers and architects. "Japanese consumers like to buy new things and Japanese manufacturers tend to focus on mass production," says Yanagimoto. "We're saying: produce less but make it higher quality. It's about changing the way people think."