Inn business / Global
Inventory no. 12
A Japanese inn special: the Masuichi Kyakuden Brewery hotel in Obuse, plus our great spring gift guide.
The quest for the perfect hotel might be over. And it could well be in the tiny Japanese town of Obuse – population 12,000 – hitherto best known for its mountain scenery and a nice line in chestnut bonbons. Masuichi Kyakuden ticks all the right boxes: picturesque location, thoughtful service and better amenities than you'd find in most top city hotels.
The owner is Tsugio Ichimura, the 17th-generation owner of the Masuichi sake brewery, and president of a chestnut confectionery company. The Ichimuras have been leading lights in Obuse for centuries, and Tsugio has worked hard to preserve the historic town's unspoilt look.
"We thought there should be a new category between a business hotel and a traditional ryokan inn," he says. He wanted somewhere that could be both a retreat and a place for people to work. "We used to have a tradition of a kyakuden, a guest hall on the Masuichi estate where visitors could come and stay. We wanted to recreate something of that idea." He worked alongside Sarah Marie Cummings, an American who has made Obuse her home and is now a director of the brewery. She has overseen the Masuichi renovation, restoring the old buildings, and adding restaurants and a brewery shop.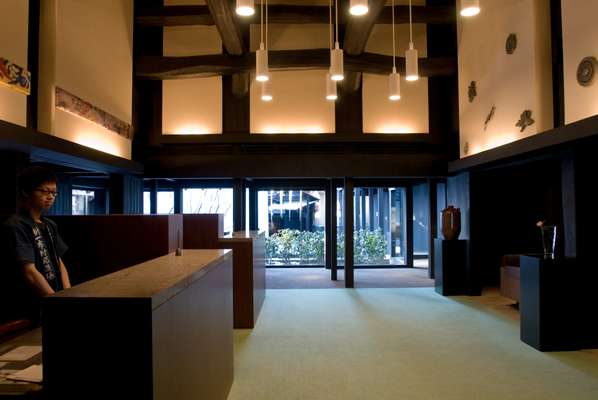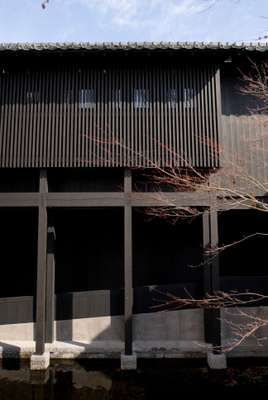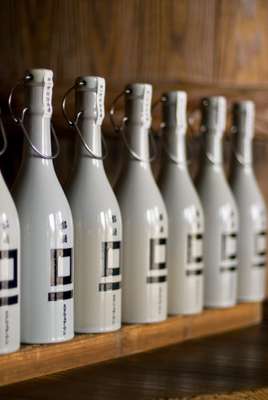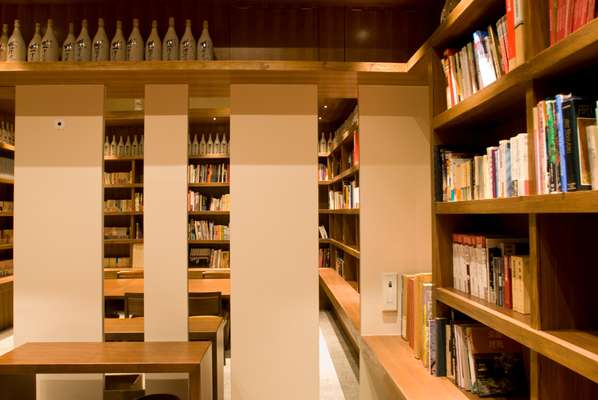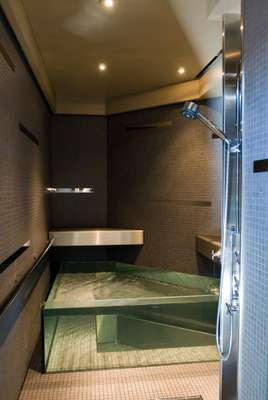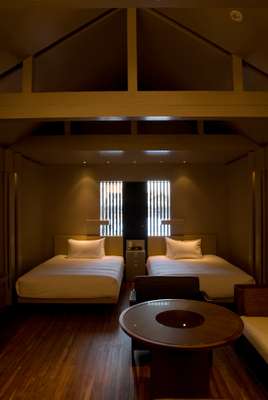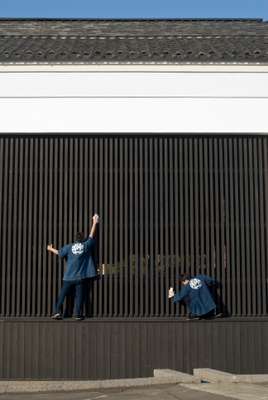 The Kyakuden building was designed by Shukei Jigyo, a young firm in Obuse which looks for old buildings that are due to be demolished and repairs them using traditional methods. It re-thatches roofs, builds earth walls, salvages old tiles and bakes new ones with local clay.
For Kyakuden, it relocated three old sugar storehouses, used two old buildings already on site – one Edo-era building is now the library – and built two more from scratch. They are all set around a courtyard to create a seamless exterior. The interiors were entrusted to John Morford, designer of Ichimura's favourite hotel, the Park Hyatt in Tokyo. He combined the refurbished framework with finishing touches worthy of a five-star hotel: flat-screen TVs, surround sound, mood lighting, heated floors and glass bathtubs.
The rooms are so cosy that you might be tempted to stay in and order from the room service menu, but that would be to miss out on dinner at The Club, which has an open kitchen serving the yoritsuki food beloved of brewers – grilled Shinshu beef, oven-steamed rice and a choko or two of Masuichi sake, followed by a glass of Nagano merlot in the piano bar. The slow-life crowd who come to buy local wine and produce on Obuse's Chestnut Lane will love the Kyakuden breakfast which comes with local apple juice, freshly baked bread, organic eggs and home-made jam.
The eight staff at Kyakuden, who have to do everything from manning the front desk to weeding the garden, wear a traditional outfit of indigo-dyed cotton. Obuse has no shortage of visitors, many of whom are drawn by the town's charm and the connection with Hokusai, Japan's most famous woodblock artist, who had a studio in Obuse 160 years ago. "We just hope people feel Obuse and its chestnut orchards are like their own backyard," says Ichimura.
The fluffy bathsheets and bathrobes, crisp cotton sheets and original nightshirts were custom ordered for Masuichi Kyakuden from Shanon Trading in Nagoya, which supplies linen to many of the five-star hotel chains.
For the small terraces outside the rooms, Ichimura chose slippers designed by the costume artist Hibino Kozue for sandal maker Mizutori. They're made by traditional craftsmen using hinoki cedar.