Oceania / Global
Oceania
Briefing
Why Australia's new gay Malaysian-Chinese MP is the politician to watch, and making high-rise healthier.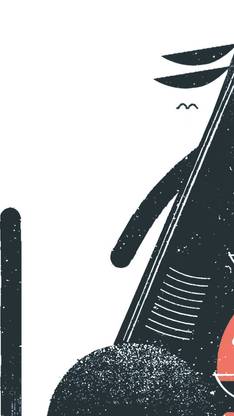 Australia
When Labor swept Australia's conservative Liberal Party from power last November, they did it on a promise of "new leadership" and generational change for the country. Few personify this metamorphosis quite like the country's new minister for climate change and water. The 39-year-old South Australian senator Penny Wong is young, gay and, with her Malaysian-Chinese heritage, has a fresh view on Asia.
Australia's relationship with Asia is high on the agenda of the Mandarin-speaking Sinophile prime minister, Kevin Rudd. Wong represents a new generation that is relaxed and comfortable with Asia. It is a definite change from previous government policy, which in many people's eyes not only neglected the continent, but was positively anti-Asia.
According to Peter Hartcher, the political editor of the Sydney Morning Herald, Wong's rise is a clear break from the country's past. "Specifically, it's a repudiation of the anti-immigration views of the previous government," he says.
Ironically, it was the former prime minister, John Howard, who helped launch Wong into federal politics when in 1988 he suggested the rate of Asian immigration should be slowed for the sake of social cohesion.
"Howard's comments so outraged and incensed her that she got into politics," Hartcher says. Twenty years later Wong helped Labor's candidate defeat Howard in his own electorate.
It has been a rapid rise for the South Australian senator, who has gone from overseeing the less than scintillating portfolios of corporate governance and public policy in opposition to taking on the big-ticket items of climate change and water in government.
Within days of being sworn in as a minister, Wong was off to Bali to help conclude negotiations for the UN Climate Change Conference. Now she is pushing through an emissions trading scheme after a report said that action on climate change was needed immediately.
But it is what Wong embodies that matters most. "The image of Australia has changed," says Hartcher, "and she represents that."
Pacific
Australia's reputation and influence in the Pacific islands is set for a revival following prime minister Kevin Rudd's renewed interest in the welfare of the region. He has said that he is open to the idea of islanders coming to Australia for seasonal agricultural work (Howard was not a fan of the suggestion). Rudd's government has also said it will look at offering an aid package to Nauru as compensation for the closure of Australia's immigration detention centre on the island. The Howard government paid Nauru to host a detention camp where asylum seekers stopped en route to Australia were sent for "processing" China's influence in the region
Australia
It is aqua-therapy of sorts. Outlook-obsessed Australian property owners now have firm evidence that their hunt for the best view is not just about resale value and dinner party braggadocio. Indeed, their health is at stake. Urban development expert Dr Claire Henderson-Wilson studied hundreds of high-rise residents and found that access to nature – including water views – had a direct effect on apartment-dwellers' health.
"Viewing nature is positive for health, particularly in terms of stress, concentration and psychological state," she says. Apparently, housing bodies are already showing interest in her study; and with long-term city development plans such as Melbourne's 2030 blueprint taking the issue on board, the idea is gaining currency. Her next project aims to build on the findings by looking at Singapore's apparent success combining high-rise living and nature. With Australians' increasing taste for apartment living, the findings can only help fuel the race for water views.
Olympics: gold standard Australia
The Australian team won a mighty 49 medals at the Athens games: that's one for every 406,000 Aussies. It's just not fair.
Also rans
New Zealand
In the key Kiwis vs Aussies battle it was the New Zealanders who lost out, with a medal tally of one per 798,000 of its countryfolk.