Brands explained / Japan
Prime mover
Briefing
Mitsubishi built Tokyo's first office block, in the Marunouchi district, 114 years ago, and the firm is behind the area's current redevelopment into a major financial centre. Overleaf, we dissect a Marunouchi building site.
Marunouchi is Tokyo's premier business district, half a square mile wedged between Tokyo Station and the Imperial Palace. This small slice of Tokyo has over 4,000 offices employing 240,000 people and more than 900,000 visitors every day. Of the 100 buildings in Marunouchi, one-third is owned by a single property company: Mitsubishi Estate.
Mitsubishi is the driving force behind the Marunouchi Redevelopment project, which has seen the district transform in less than a decade from a dowdy office quarter into one of the city's best shopping areas. Where it used to be hard to find more than a rice-bowl lunch, you can now browse in elegant boutiques and sip perfectly foamed lattes. Naka Dori, once a grey canyon of office buildings, is now a luxury shopping street.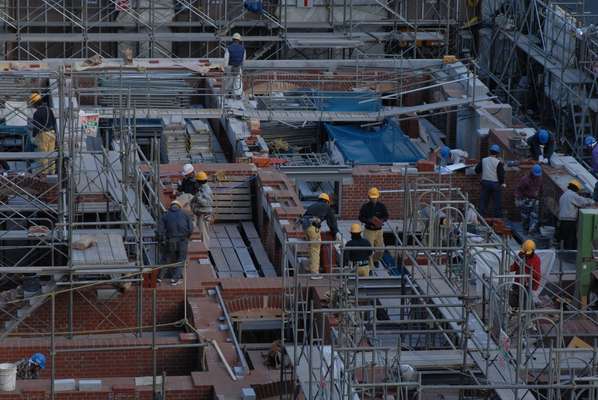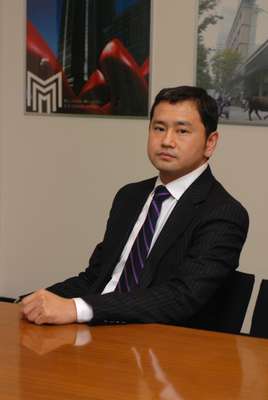 Mitsubishi's connection with Marunouchi stretches back to 1890, when the Meiji government invited the company to buy land from feudal landowners. Tokyo's first office block, and Mitsubishi's first building – the red-brick Mitsubishi Ichigokan – went up in 1894. "At the time everyone thought Mitsubishi had paid too much for the land," laughs Naoto Aiba, general manager for Mitsubishi's commercial development department. Dozens of buildings later, and with business booming, its ¥1.2m (€7,500) investment was more than justified.
Twenty years ago, the Marunouchi landowners – 80 organisations that include Japan Rail, the Tokyo government and a crowd of private companies – agreed to cooperate on redeveloping the area. "We set down guidelines on building height, appearance and so on," says Aiba. "It's not legalised, but more of a gentlemen's agreement." As a result, Mitsubishi shuns architectural statements in favour of a more conservative style. Aiba and his Mitsubishi colleagues have been visiting London, which they see as a model for the way Tokyo could develop as a financial centre.
During the first phase of the redevelopment, which started in 1998, six buildings were completed, including a new Peninsula Hotel and the 31-storey Marunouchi Building, which opened in 2002. Known locally as the "Maru-biru", it was the turning point for the area – a skyscraper with fashion and interiors shops on the lower floors, restaurants at the top and offices in the middle. Aside from the Royal Family – who can hardly have been delighted that diners now had a bird's-eye view of their back garden – Tokyo went crazy for this building.
It was followed by other towering Mitsubishi buildings, each with a mix of retail, restaurants and offices: the Oazo, the Tokyo, and finally, the Shin Marunouchi Building, which opened in April last year. "Ten years ago, this used to be an office area; there were no people here at weekends," says Aiba. "That's all changed. Marunouchi is now a shopping destination; it's even in the guidebooks."
The second phase of redevelopment is already under way and includes Mitsubishi's Marunouchi Park Building, due to open in spring 2009, which will incorporate a 34-storey office tower – the largest in Marunouchi – a retail annex, a small rose garden and a meticulous recreation of the original Mitsubishi Ichigokan, which will be an art gallery. The ­offices in the main building are already filled – half will go to divisions of Mitsubishi, the rest will be split between a law firm and Nippon Steel. "This building will be our biggest revenue earner," says Tadamitsu Nakano, who also works in Mitsubishi's commercial development department. "Rents have risen dramatically in the past two years and this area now commands the top office rents in Japan."