Apothecary / Vienna
Saint Charles
The popularity of 'natural' cosmetics and remedies has burgeoned, and Austria is one of Europe's top markets. In Vienna a group of friends with a passion for botany and herbal medicine are championing the use of local plants in everything from massage oil to health food and have created a collection of well-designed and thriving businesses.
In a world where consumers are paying increasing attention to what they put inside their bodies and where it comes from, the Saint Charles Apothecary concept has quickly gained currency. Opened in Vienna in 2002, the pharmacy – created by Alexander Ehrmann with his business partner Martin Rohla – now serves upto 300 customers a day. Another Saint Charles cosmetics annex in Vienna's first district also thrives.
A few doors down their friend Daniel Matt has opened the organic cosmetics shop Cosmothecary as part of the Saint Charles family. Matt's cosmetics line, also under the Saint label, includes organic creams and rosehip bath milks that he mixes in a kitchen behind his shop.
Saint Charles Pharmacy has made a name for itself with herbal home remedies. The friends have taken trends in herbal medicine from China and India, and localised them. "Traditional Chinese Medicine is great, as is Ayurveda," says Ehrmann, an affable 41-year-old with the kind of voice used to dispensing advice after listening to problems. "But what grows around here right under our noses has been completely forgotten."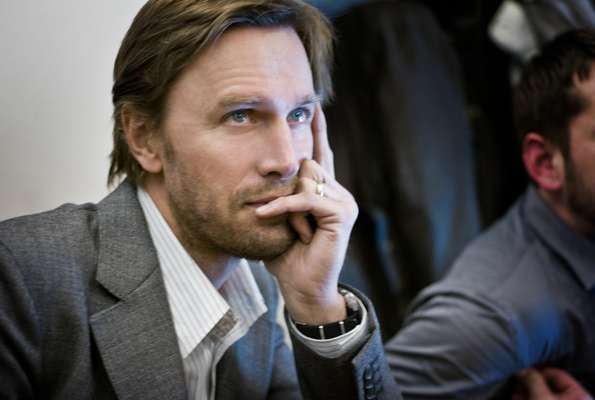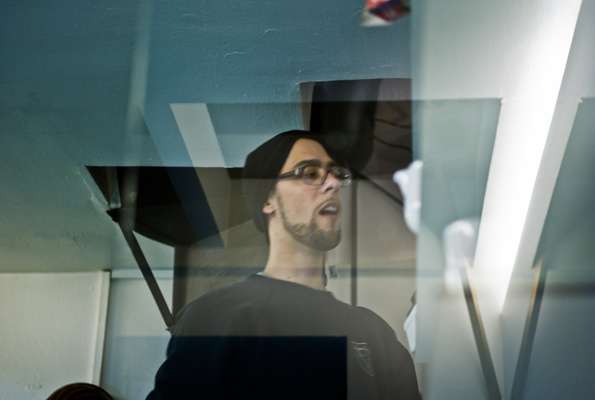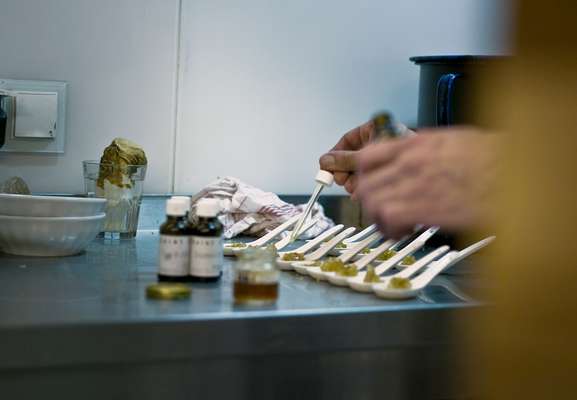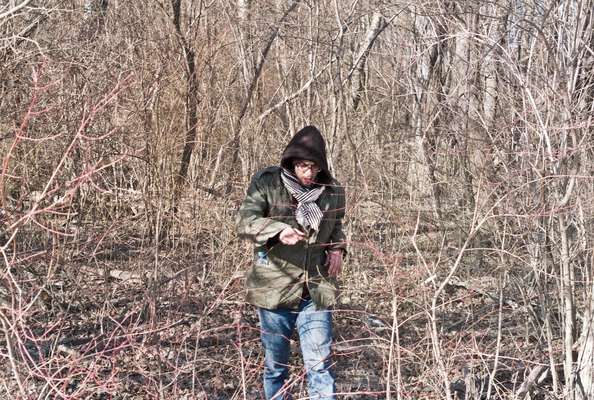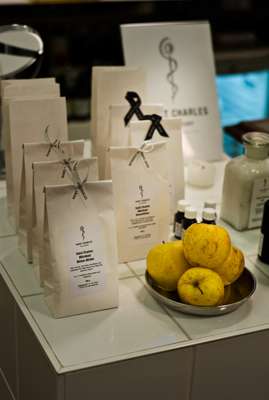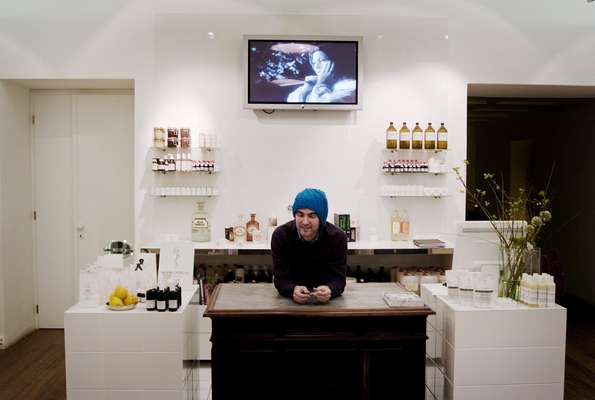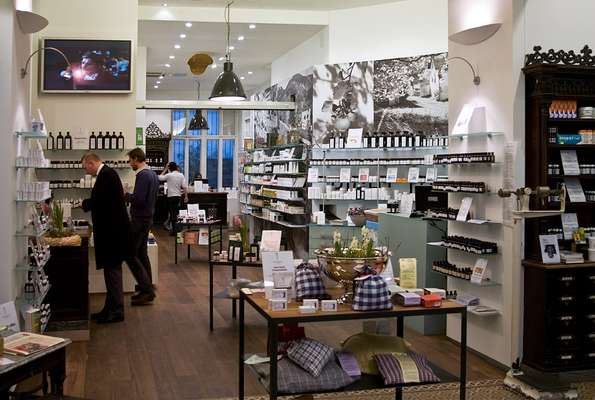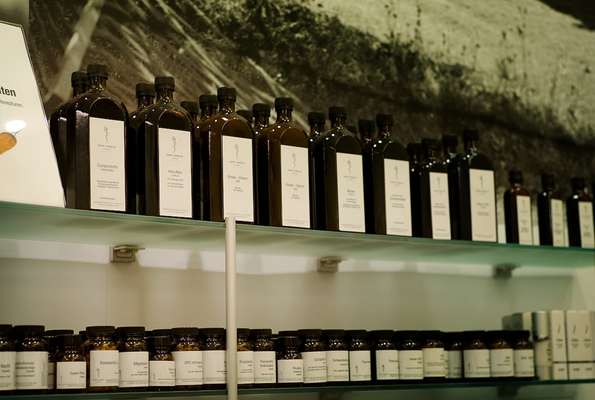 Saint Charles' ornately carved dark wood shelves, the legacy of the building's first apothecary on the site in 1866, are stocked with traditional pharmacy products from Vichy and Weleda. But along with the standard creams, antibiotics and cough medicines, Ehrmann displays traditional remedies invented by his father (Ehrmann Jr is the fourth generation of apothecaries in his family) and all made from local herbs and plants. His Saint series offers remedies for everything from cysts to depression, made using ingredients from sources only known personally to the trio. For example, a version of St John's Wort, used both as an anti-depressant and massage oil, is put in olive oil made by a friend and his father on the island of Rhodes every November. The plant sits inside the oil on Ehrmann's balcony for six weeks before being strained out and bottled.
"The stuff we do from A to Z all by ourselves we call 'Saint', because it's holy to us," says Ehrmann. His friend Matt is a vivacious Tyrolean who left the fashion world in Paris and London to pursue a double passion for herbs and cosmetics.
Also in the team is chef Philipp Furtenbach who opened his restaurant Alimentary in conjunction with Saint Charles on the same street. The group's fervour for botany and herbal remedies can border on the obsessive. Matt and Ehrmann are taking classes in anthroposophy, a movement founded by the philosopher, Rudolf Steiner. A few times a week, depending on the season, Furtenbach heads up to the five-acre parcel of farmland they rent in Prigglitz to gather ingredients for Saint Charles products. "We've never bought anything from a store," says Furtenbach. The creations whipped up by him in Alimentary, where the kitchen blends into the dining room, are far removed from painfully over-experimental, high-end health food. Furtenbach, 33, trained with a chef in Berlin before opening up the restaurant.
The highlight of Furtenbach's multi-course dinner in his popular shoebox-sized restaurant is the simple broth that he serves as a starter. The colour of apple juice, it is made from parsnips, beetroots and other roots that Furtenbach digs up from a farm near Vienna every week. It tastes clean and vaguely medicinal, and has been cooking in the same pot since the restaurant opened in November 2006. "There are probably many who find this strange," he says.
Guests can look at what Furtenbach cooks on the stove. On their way to the bathroom, they wander past a storeroom that holds a myriad of glass bottles of herbs and fungi steeped in alcohol. "It gives the whole experience a nakedness that makes it more personal, and it works the same with the ingredients," says Furtenbach. "The personal aspect is most important to me."
Visit saint.info
Back to nature Saint Charles's CV
2000: Alexander Ehrmann opens the Apotheke zum Weinberg
2002: Opens Saint Charles and sells his other pharmacy three years later
2006: Introduces the Saint series. Daniel Matt opens up Cosmothecary across the street. And Philipp Furtenbach opens Alimentary one door down
2007: Ehrmann and Matt open another store in another part of town selling the Saint line