Q&A / France
Street talker
Her parents are from Algeria and she has spent her life working for radical campaign groups, but now Fadela Amara is at the heart of government in France. Her challenge from President Sarkozy: rebuild France's riot-hit suburbs.
Last June, President Nicolas Sarkozy made Fadela Amara his secretary of state for urban policies. The 43-year-old was one of a group of women with immigrant heritage appointed ministers in Sarkozy's government; Amara's family is originally from Algeria.
In January this year Amara unveiled L'Espoir Banlieue, an ambitious €1.3bn plan to improve the living conditions and job prospects in impoverished banlieues (suburbs). This was commissioned in response to the violent riots that had taken place in these districts in 2005 and again in the run-up to the presidential election, and which Sarkozy denounced as the work of criminals.
Amara, from Clermont-Ferrand, a run-down suburb in the Auvergne, grew up in a housing project with her 10 brothers and sisters. She met Sarkozy through her work as president of the women's rights group Ni Putes Ni Soumises ("Neither Whores Nor Doormats"), which Sarkozy supported when he was interior minister. Amara is known for a lack of pretension. She retains her apartment in Clermont-Ferrand and often turns up to her ministry wearing trainers.
Monocle: Was there any one event that turned you into a campaigner?
Fadela Amara: I lost a younger brother called Malik who was mown down when he was five years old by a drunk driver. When I arrived at the scene of the accident with my parents there were some police already there. One of them shook my mother, who was crying while her son lay dying, and said: "It's not a bunch of bougnoles [Arabs] who are going to give me orders in my own country." What he said was racist. I was 14 at the time and his words left an indelible impression on me. I promised myself that I would never accept any more injustice around me.
M: Who has inspired you politically?
FA: My political reference is François Mitterand, who said something that really marked me: "You can't do anything against one man's will." I profoundly believe in that. I think that when a man or a woman decides to fight for a cause that he or she really believes in, then he can change society. I think Sarkozy has the will to want to change things.
M: Is it tricky for someone like yourself to navigate the corridors of power?
FA: You can say that again. I think there's a problem in all power structures, but particularly in politics. There's a sort of elitism that finds it hard to accept that people like me can have power. That's why I congratulate Sarkozy for appointing ministers like Rachida Dati [minister of justice], Rama Yade [state secretary for foreign affairs and human rights] and myself. There's no going back now; whoever ends up in power next will have to show the same respect Sarkozy has shown for France's minorities.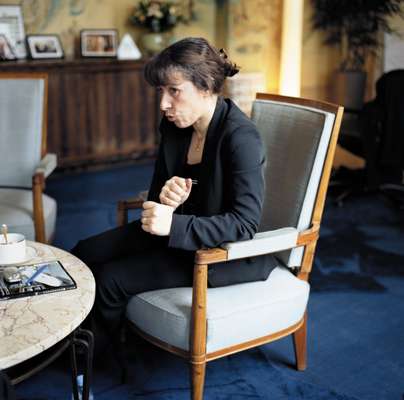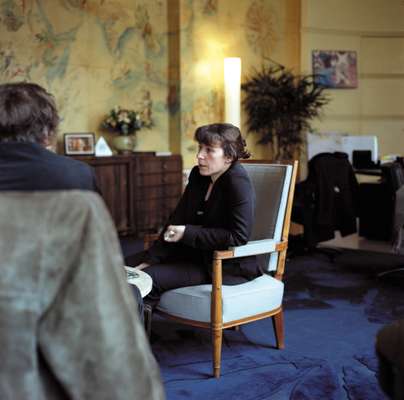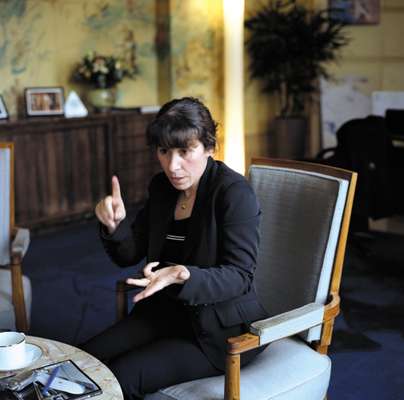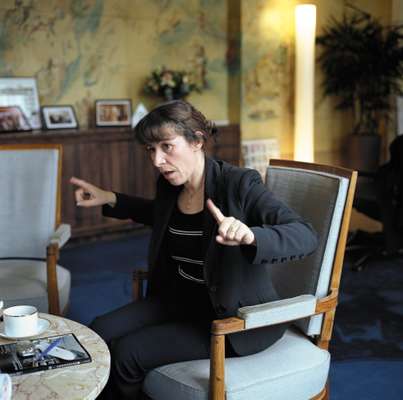 M: In your political speeches you often use street slang to get your point across. What do you say to those who say you're not setting the right example?
FA: I think those people should stop practising politics. Last September when I made my speech in front of the Cabinet about my plan for the banlieues I used some slang. Why? Because I think it's important to transport the violence of a social reality lived by millions of people in my country to a political setting. It makes waves and at the very least creates debate. Everyone's talking about the banlieues today – and without any cars burning in the streets.
M: How did a left-wing militant like you end up as a minister in Sarkozy's government?
FA: When Sarkozy became president he asked me if I'd like to join his government to work on the question of the banlieues. The first time, just before the legislative elections [in June 2007], I declined. After the legislatives he asked me a second time and I reconsidered. I felt that at Ni Putes Ni Soumises I didn't have a strong enough platform to change the situation. I was also encouraged by the determined way Sarkozy and [Prime Minister] François Fillon had begun to speak about improving life in the banlieues.
M: Your plan with L'Espoir Banlieue is to target 100 of the most disenfranchised neighbourhoods. What needs to be done?
FA: There are 751 urban neighbourhoods under our watch. We want to inject the most money into the 100 where problems such as unemployment, discrimination and violence are most acute. We're not going to abandon the other neighbourhoods, but their needs are more preventative and less restorative.
M: What can be done to help immigrants be better integrated in French society?
FA: My department is currently working on improving the standard of French literacy. If there's to be any effective integration then immigrants must be able to speak French. It doesn't mean that they have to forsake their origins in any way.
M: You've said that you hope to create 45,000 new jobs in the banlieues over the next three years. Do you have the support of big business?
FA: Yes, just as we do with smaller and middle-sized businesses. In the worst-hit neighbourhoods, between 40 and 42 per cent of under 25-year-olds are unemployed. It also explains why there is so much violence in these neighbourhoods.
M: Sarkozy has a negative image in the banlieues. Is there anything he can do to repair that as president?
FA: I don't think the French president is looking to change his image in the banlieues. I think – and this is one of the reasons that I joined this government – that the president, like a lot of men and women from both the left and the right, understood after the riots in 2005 that there really wasn't any choice any more. The problems of the banlieues are no longer just political, they bring into doubt the very nature of the Republic. If nothing is done then things will just explode again. There is still a lot of tension.
M: Do you feel that you have more chance of changing things as a politician than as a militant?
FA: Yes. Previously, my job was to provoke change. Now that I'm a minister I'm the one making decisions. I can now implement all the things that I could never do as a simple citizen.
M: Do you think Islam has its part to play in rebuilding the banlieues?
FA: No and I'm not an atheist, I'm a believer. What I like about France is the separation of religion and state. I think a country has to be secular so that different people of many different faiths can live together peacefully. I'm a practising Muslim, but that's a personal choice, it's not part of my public persona.
M: Are there any lost causes in the banlieues – young people who are so disillusioned and aggressive that it will be impossible to make any kind of impression on them?
FA: I'm an optimistic person. But I don't have any illusions, either. I see that there are some young adults who have made a life choice, whose principle concern is money, who have chosen to live a life of crime. That's something I can't deal with. My job is to do everything I can so that young people don't opt for this life.
M: What significance do the banlieues have in France's future?
FA: I think there's a great deal at stake because a large part of French youth lives in the banlieues: more than 50 per cent. They are tomorrow's adults, tomorrow's citizens. So I think it's evident that the plan for the banlieues is just as much a plan for France.
Clichy-sous-Bois is on a hill about 15km east of Paris. It has a population of over 25,000 and an unemployment rate over 40 per cent. This banlieue will always be remembered for the tragic deaths of two teenage boys, which sparked the 2005 suburban riots. The boys, of African descent, accidentally electrocuted themselves after they hid from police in the cabin of a generator. With no railway station, no police station and no job centre, hopes of a revival still seem a long way off for Clichy-sous-Bois.
Curriculum vitae
Fadela Amara
1964 Born in Clermont-Ferrand.
1982 Founded the neighbourhood scheme Women's Association for Intercommunal Exchange.
1986 Became an activist for the civil rights organisation SOS Racisme.
2001 Elected to the Socialist Party list in Clermont-Ferrand.
2002 Appointed president of Ni Putes Ni Soumises.
2007 Appointed secretary of state for urban policies.