Mutterland / Germany
The new deli
The centre of Germany's second-largest city used to be known for its drugs and sex shops. Now, with ongoing gentrification, comes a retail concept that combines local organic produce with slick design.
St Georg, a dodgy neighbourhood that hugs Hamburg's main train station, is the home of Germany's very own Dean & Deluca. The sleek interior of Mutterland mixes varnished concrete floors and tastefully designed vegetable crates with a touch of German kitsch. But it's the food that is the real pull. "No one so far has created a German deli with regional products that nevertheless still has a lifestyle aspect," says owner Jan Schawe.
Schawe, a designer who part-owns two Hamburg restaurants, was inspired by trips he took to New York and London. Mutterland provides this city's well-heeled natives with a deli sourced with regional, organic products. It's a retail concept that has been missing in Germany until now. Schawe's curated selection of goods and groceries combines his own line of Mutterland teas and coffees with retro southern German chocolate brands and liver paté made from animals hunted on the properties of Germany's aristocrats.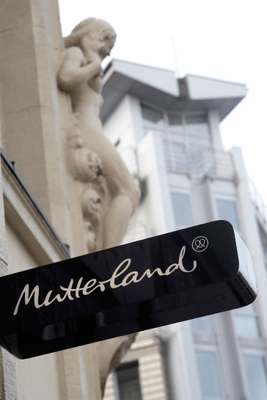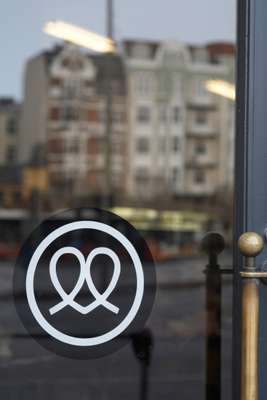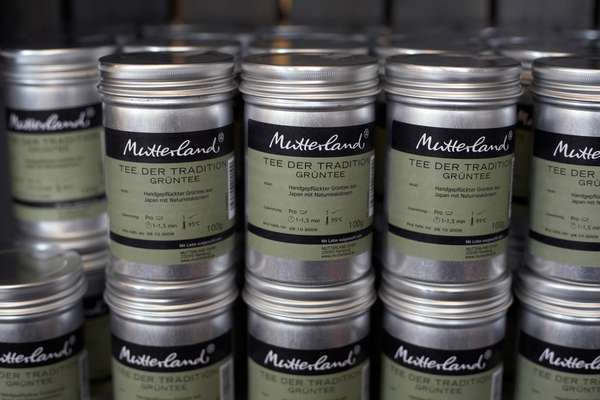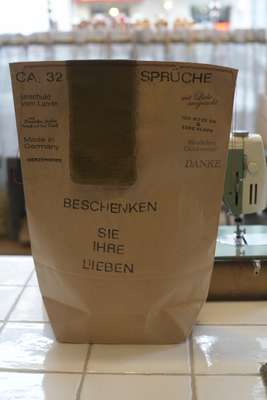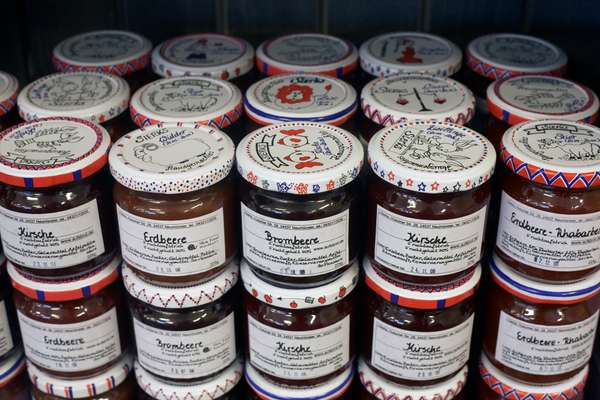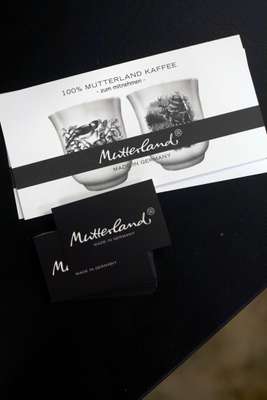 "I only wanted to do our own products at the beginning," says Schawe, who has both the blue eyes and reserved manner typical of natives of the port city. "But then I decided to mix it up and I realised how much was out there." Germans are increasingly reaching for organic products, according to market research agency ZMP. Of the €14.3bn of organic groceries sold in Europe in 2006, €4.3bn was spent by Germans. Catch-all corner stores as well as major discount supermarkets such as Lidl and Plus have ­responded to the demand by stocking organic produce and meat.
Mutterland stands out from the musty scents and jumbled layout of traditional organic stores thanks to Schawe's design aesthetic. The jars of Freche Früchtchen marmalade, made 70km north of Hamburg, the Prinz von Hessen wine produced in western Germany, and teas and coffees manufactured in Hanover and Hamburg, are displayed on sturdy counters and tables. The vegetable crates stacked against the walls provide a clean separation of the product lines. Nostalgic purchases, such as Ahoj fizzy tablets and the chocolate "cat's tongues" once served up at grandma's, can be gift-wrapped in brown paper bags covered with a piece of fabric imprinted with the Mutterland logo. The shop staff then sew the bags shut using red thread at a countertop sewing machine.
Between 60 and 70 per cent of Schawe's wares are organically produced. But good quality, he says, matters more than federally regulated organic seals or the seasonal availability of certain produce. "It's impossible to do a seasonal concept 100 per cent – otherwise we'd only offer beet soup in the winter," he says. "We aren't stubborn about it. We're trying to do it in a sensible way." Whereas most of Mutterland's products are harvested and produced hundreds of miles away, the shop's "Mutterland" line is its nod to true sustainability. Ingredients are sourced regionally and prepared and cooked up in a kitchen 15 minutes away. A refrigerator near the entrance contains bottled juices, vacuum-wrapped car-amelised vegetables and rosemary potatoes, and pea soup, all marked with Mutterland's black and white logo (which we are, not surprisingly, fond of).
Local residents have embraced Schawe's idea. On her first trip to the store, Franziska Hitzler delighted at finding the fizzy sweets she last saw as a child, and said she appreciated Mutterland's slick, if a bit pricey, concept. "You do realise it's more expensive," says Hitzler, a veteran of the advertising world who typifies the gentrification taking place in the St Georg neighbourhood. "But then we'd much rather buy less, at a better quality, and then pay a little bit more."
Kemm'sche Kekse cookies
Tee der Entspannung (Mutterland relaxation tea)
Mutterherzen Gebäck (Mutterland cake)
Chocolate from Kakao Kontor Hamburg
Freche Früchtchen Konfitüren (marmalade and mustard)
Friesenwaffeln (cookies)
Ahoj-Brauseherzen (fizzy tablets)
Wackel-Seemann (toy sailor)
Für Feen und Elfen Riesling (Riesling in small bottles for "fairies and elves")
Curry und Sexgewürz von Schuhbeck (pre-mixed seasonings from Munich chef Alfons Schuhbeck)