Destination... / Japan, USA, Brazil, South Africa, Spain
Destinations
Breathtaking nearby mountains and an enviable lack of rain are just two of the things to recommend the handsome city of Ueda.
Destination: Japan
High times.
Breathtaking nearby mountains and an enviable lack of rain are just two of the things to recommend the handsome city of Ueda.
When it comes to places in which to rewind and recharge, the small city of Ueda has all the ingredients for a second-to-none getaway. The city of 158,000 in Nagano prefecture – a smooth bullet train ride from Tokyo – is surrounded by picturesque mountain ranges, frequented by skiers and divided by the pristine Chikumagawa River, a valuable source of water for local soba and saké makers.
Ueda has a history of silk farming, which diminished dramatically – but didn't disappear completely – as a result of western clothes replacing the kimono. Today the economy is fuelled by the manufacturing of car parts but there is also a wave of entrepreneurs setting up shop.
Despite being off the beaten track – or precisely because of that – Ueda offers a great quality of life. "It's a compact place with a lot of nature," says Tomohiro Sakata, who runs popular bistro Fika with his wife Honami. "There are campsites in the nearby mountains and hot springs are a 20-minute drive away." Ueda's setting and its sunny climate make Sakata's weekends a dream scenario for most city dwellers. "We hike in Mount Taro and then dip in the Sasaranoyu hot springs," adds Sakata.
Mount Taro, looming over the city, is a 45-minute walk away. The Japan Skyrunning Association, based in Ueda, recently brought back trail running on the mountain; it's a tradition that started in 1965. After a race across the peaks at an altitude of more than 1,100 metres, runners head to Bessho for a reviving hot spring dip; the scenic Bessho railway line acts as conduit.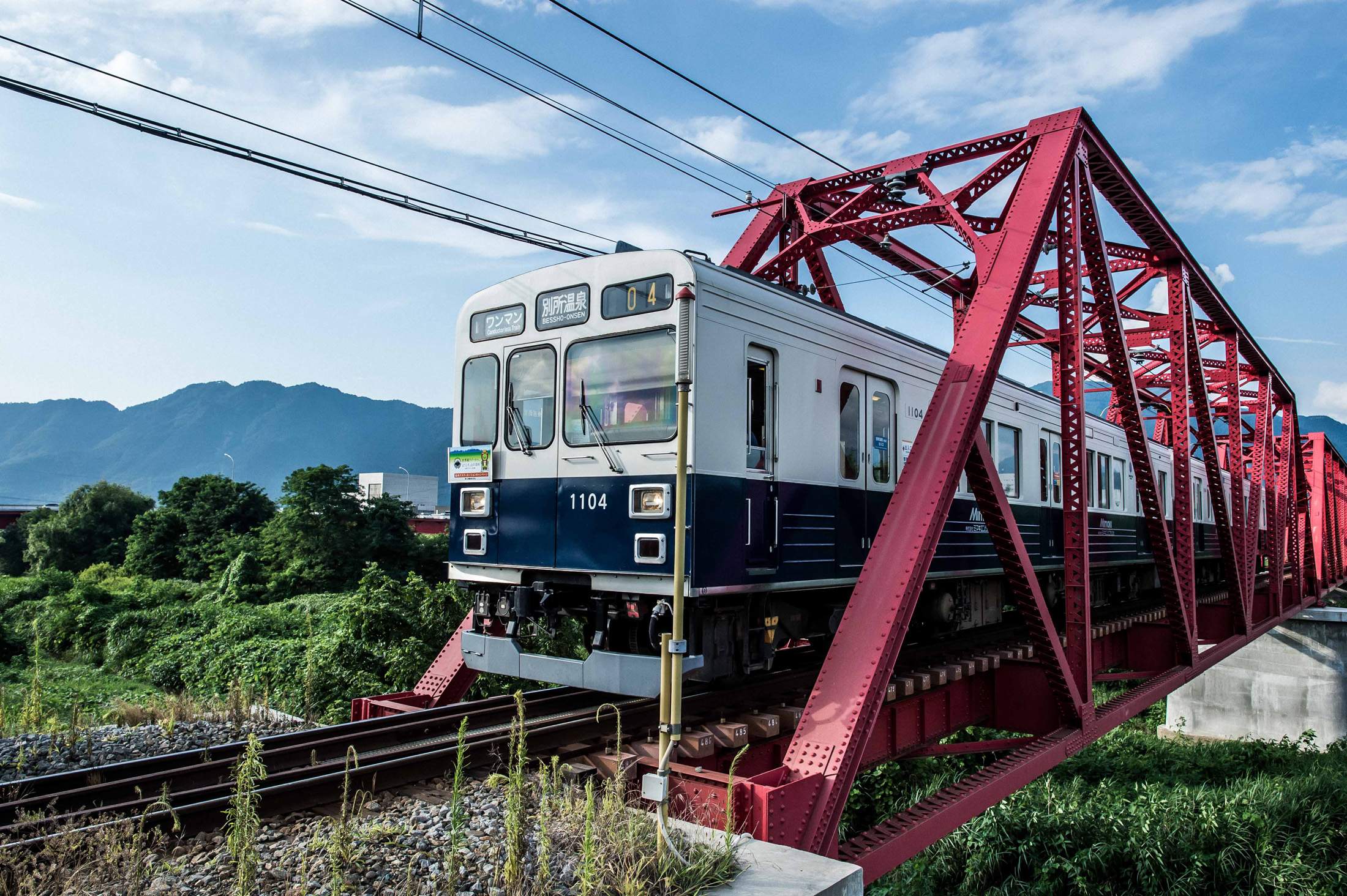 Stay

: Ryotei Takano: Nestled by Chikumagawa River to the north of Ueda, this eight-room ryokan is adorned with traditional Japanese architectural elements. All rooms have access to mineral-rich hot springs.
ryotei-takano.jp

Eat

: Fika: Housed in an 80-year-old former bicycle shop, Fika serves delightful bistro dishes that make the most of Ueda's produce. Owners Tomohiro and Honami Sakata cook in an open kitchen and serve natural wine, which can be enjoyed in the warmly lit interior that's kitted out with Scandinavian furniture.
fikas.net

Coffee

: Nabo: Grab something to read at Nabo, a popular bookshop-cum-café housed in a traditional Japanese wooden building. It offers a great selection of books and magazines new and old, as well as delicious fresh-baked pastries from Haluta.
nabo.jp

Shop

: Arkansas: Owner Takashi Yumoto's shop on the city's main street is the go-to place for gifts, treats and a new wardrobe. Be it totes, crafts or fashion items, Arkansas offers a discerning and timeless selection of goods.
stripe-inc.net

Visit

: Mount Taro: Do as the locals do and take a rejuvenating hike up the mountain. A mere 45-minute walk from the station, Taro offers breathtaking views of the city from its peak.
---
Destination: The US
Shining light.
Those seeking a town with old-world charm, modern-day comforts and an independent spirit should look no further: Beacon has it all and then some.
A leisurely upriver train ride takes you from crowded New York to bucolic Beacon. Perched at the tip of Mount Beacon and wedged between waterfalls, it's a refuge that's at once rustic and spirited, with a well-restored historic core. The former mill town is dotted with charismatic red-brick buildings, while its mural-adorned Main Street boasts a host of independent shops and grocers offering goods sourced from the Hudson Valley.
Prosperous in the 1960s as an industrial hub, Beacon was able to avoid the fate of the American ghost town despite seeing factories depart and small shops succumb to malls. Its renaissance was greatly helped by the opening of Dia Beacon in 2003, which turned a neglected industrial space into a trailblazing contemporary-art museum. The boost afforded by the establishment helped Beacon revive its art, retail and restaurant scene, without losing its small-town allure.
"We are very aware of nature," says Katrin Bjork, a cookbook author and former resident who moved to Beacon from Copenhagen. "The butcher will only sell local meat, the farms all have their vending corners and I don't think there is one restaurant in town that is not using almost 100 per cent local produce." On Saturdays the homegrown bounty is on display at the farmers' market, a much-anticipated affair that brings farmers, sellers and villagers together in a red-painted 19th-century barn.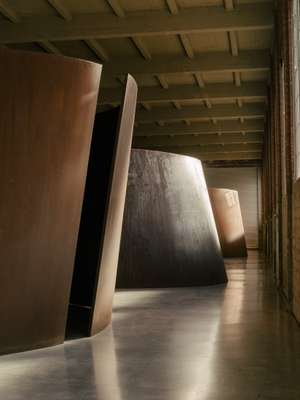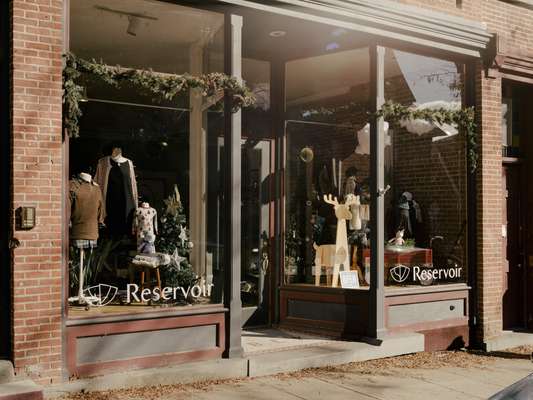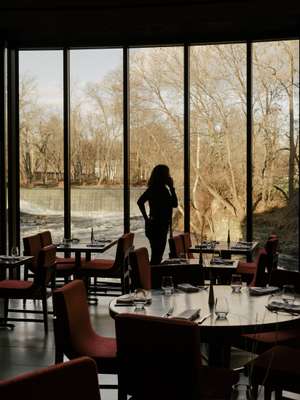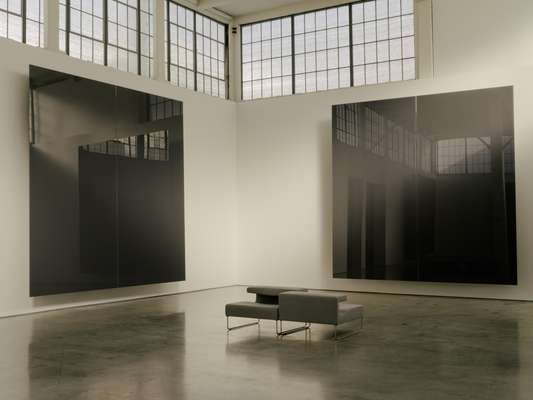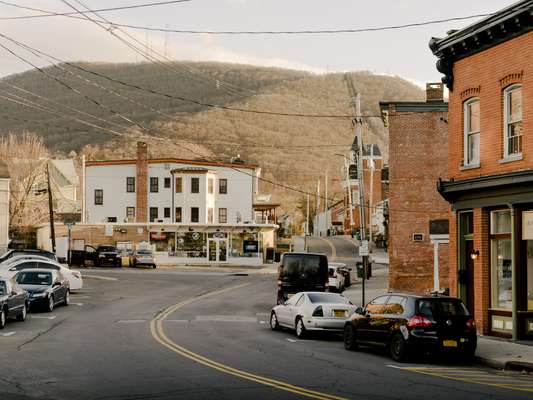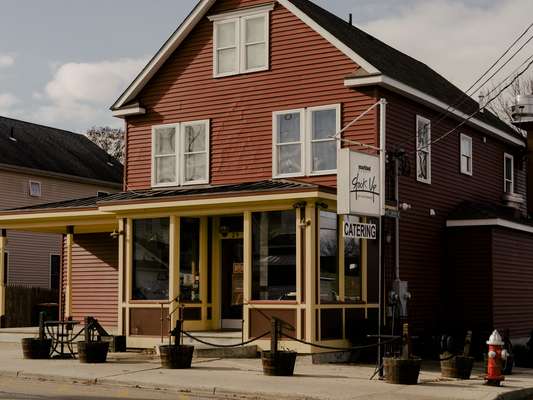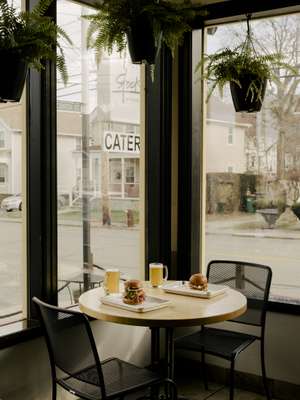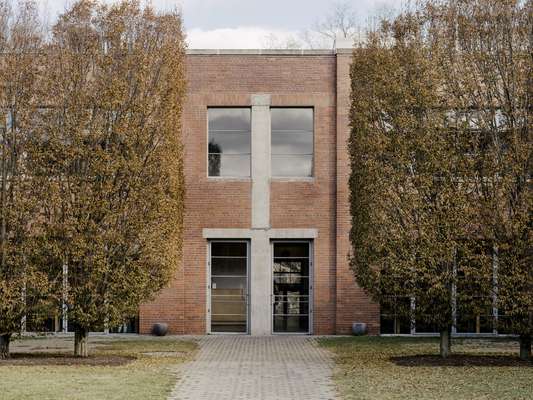 "What Napa Valley is for wine, this area is for food and beverages and nature," says Jason Schuler, a native who returned from Los Angeles to open More Good – a shop that sells handmade syrup – and who is currently reviving the town's run-down 1930s cinema. Fortunately, should you partake of too much syrup, any indulgence is easily offset with a run through the Long Dock park beside the Hudson River.
Stay:

The Roundhouse: This old textile factory turned fine-dining hotel overlooks a dramatic waterfall. Its spacious rooms, restaurant and lounge all feature exposed concrete and steel elements that honour the building's industrial past.
roundhousebeacon.com

Shop:

Reservoir: Nestled in the heart of Beacon. Founder Erin Murphy-Doan offers a selection of US-based small-batch makers and designers; enjoy ethical knitwear from Kordal Studio and greeting cards from Cynla.
reservoir.us

eat:

Kitchen Sink: An eclectic menu featuring modern takes on comfort dishes, such as fried chicken, greets diners at this convivial Main Street restaurant. For quality provisions (needed on long hikes), visit the family-run Stock Up deli, which prepares everything in-house.
kitchensinkny.com; stockupbeacon.com

Culture:

Dia Beacon: This contemporary-art museum makes it nigh on impossible to decide what's better: the stunning galleries in the former Nabisco factory, the Gerhard Richters and Andy Warhols on display or its lush Robert Irwin-designed gardens. The museum's bookshop is an excellent way to end the tour.
diaart.org

Visit:

Breakneck Ridge: Beacon is one of the only towns in the valley where hikes start in the city centre, with the level of difficulty easily adjustable to one's impetus for adventure. The views are scenic at any altitude, whether you yomp up to the old casino ruins or to Mount Beacon fire tower.
---
Destination: Brazil
A breath of fresh air.
A short hop from gritty São Paulo lies a hilltop idyll where picturebook pine forests and a congenial climate await the intrepid traveller.
Befitting a country with one of the world's longest coastlines, weekend escapes for Brazilians tend to involve the beach. But the tropical climate – particularly around the bustling megacity of São Paulo to the south – is unpredictable and mini-break escapists may find themselves trapped inside a beachside villa for days while it pours down outside. Not so in Campos do Jordão, where year-round sunshine is almost guaranteed.
Known as the Brazilian Switzerland, this town founded in 1874 is set between two mountains in the Serra da Mantiqueira. It's a two-and-a-half-hour drive northeast and 1,000 metres above polluted São Paulo; visitors are welcomed by pine forests, countryside views and Swiss-style chalets. For decades the hilltop town – the country's highest – has been the annual winter retreat for Paulistanos who enjoy the novelty of wearing woollens and mirroring their European counterparts who decamp to the Alps. And, of course, while there's no skiing in the tropics, there are plenty of outdoor pursuits to enjoy – hiking, rock climbing, mountain biking and horse riding, to name a few – in some of the last remaining virgin Paraná pine forests. There are waterfalls to visit, cable cars to catch and Bavarian beer on tap too.
In recent years Campos has worked hard to shake off its sleepy image and introduce a livelier side. High-end restaurants, such as Confraria do Sabor and Entre Vilas, are attracting food lovers from the city keen to sample their tasting menus, while award-winning craft beer is served at microbrewery Baden Baden. New hotels such as the Botanique are also arriving, which offers all the modern day trappings of a comfortable getaway, including an extensive wellness centre.
"Outside town, dozens of new concepts in the surrounding area – known as the 'triangle of mountains' – are changing the face of Campos," says resident and Botanique founder Fernanda Semler of a town in which olive groves, ceramics studios and carpentry ateliers are transporting commuters away from the everyday grind of urban life.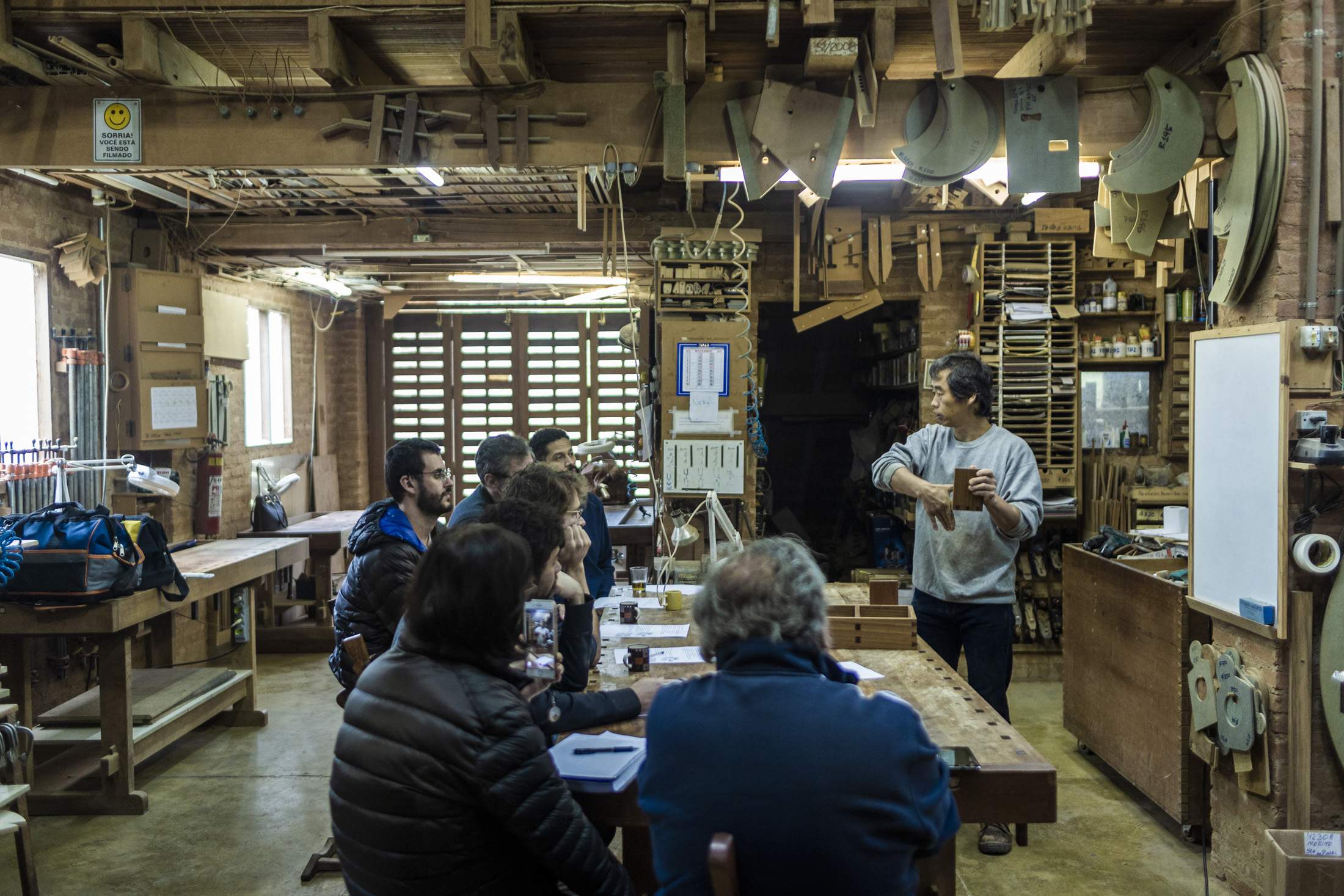 Stay:

Botanique Hotel: Elegant hotel-spa 12km outside the main town with a wellness and detox centre, plus indoor and outdoor pools.
botanique.com.br


Shop:

Morito Ebine: Japanese-Brazilian furniture handmade using dozens of beautifully grained native woods.
moritoebine.com

Eat:

Confraria do Sabor: Elegant spot in the heart of the village, serving French-inspired dishes. There's a handy wine shop adjacent for those requiring a nightcap to take home.
confrariadosabor.com.br

Drink:

Baden Baden: Bavaria meets Brazil at this micro-brewery with award-winning beers and food to match. Round things off with a postprandial walking tour.
badenbaden.com.br

Visit:

Horto Florestal Park: Have a picnic, swim in the lake, visit the chapel or climb to the top of the peaks in this vast protected area of conifers located in São Paulo's north zone.
saopaulo.sp.gov.br
---
Destination: South Africa
Jewel in the crown.
A lesser-known name in Cape Town's environs, Paarl tempts visitors with a cluster of forward-thinking restaurants and venerable vineyards.
Visitors to South Africa who want a taste of its famed wine region tend to head to Franschhoek. And no wonder: the valley is crammed with verdant vineyards and fine restaurants. Few venture to Paarl, which is located even closer to Cape Town. While it might not exude the same glamour as its Winelands sibling, Paarl has an unassuming grandeur that befits its heritage as South Africa's third oldest town.
Largely devoid of tourist hordes, the city's oak-shaded main drag is a walker's delight with its bounty of historic architecture, ranging from gabled Cape Dutch and Georgian manor houses to Victorian villas housing bistros, galleries and boutiques. Paarl means "pearl" in Afrikaans and is so named in homage to the granite boulders above it that, after spells of rain, glisten like a necklace. The mountain range is protected in perpetuity and is a haven for mountain bikers and hikers. On one of the peaks overlooking the town you'll spot the modernist spikes of the Taalmonument (Afrikaans Language Monument), erected in celebration of the local language, born out of European, Asian and African influences; a melting pot that defines Paarl's culture to this day.
The historic town's winemaking heritage is almost as old as Paarl itself. A visit to the sprawling campus of the venerable KWV gives you a sense of the locale's standing among wine and spirit-makers (and the opportunity to sample some of the world's finest brandies). Further down the road, US-born vintner Kristopher Tillery runs the Noble Hill wine estate. "There are tonnes of wineries all over the place and it's very central," says Tillery of Paarl. "Compared to Franschhoek and Stellenbosch, it's so much less developed in terms of tourism. Go out for dinner and you'll see lots of locals instead of foreigners. It feels a bit more relaxed." His favourite spot in town is Noop, a casual bistro on the main street, which serves venison sourced from its farm in the Kalahari.
In the past few years a new generation of restaurants has been opening with an emphasis on local ingredients, such as Babylonstoren's Babel and Faber at the Avondale Wine Estate. The epicentre of Paarl's artisanal scene is The Spice Route Destination, an old farmstead that's home to a craft brewer, bean-to-bar chocolate maker, glass blower and spirits distillery, among other makers waiting to be discovered.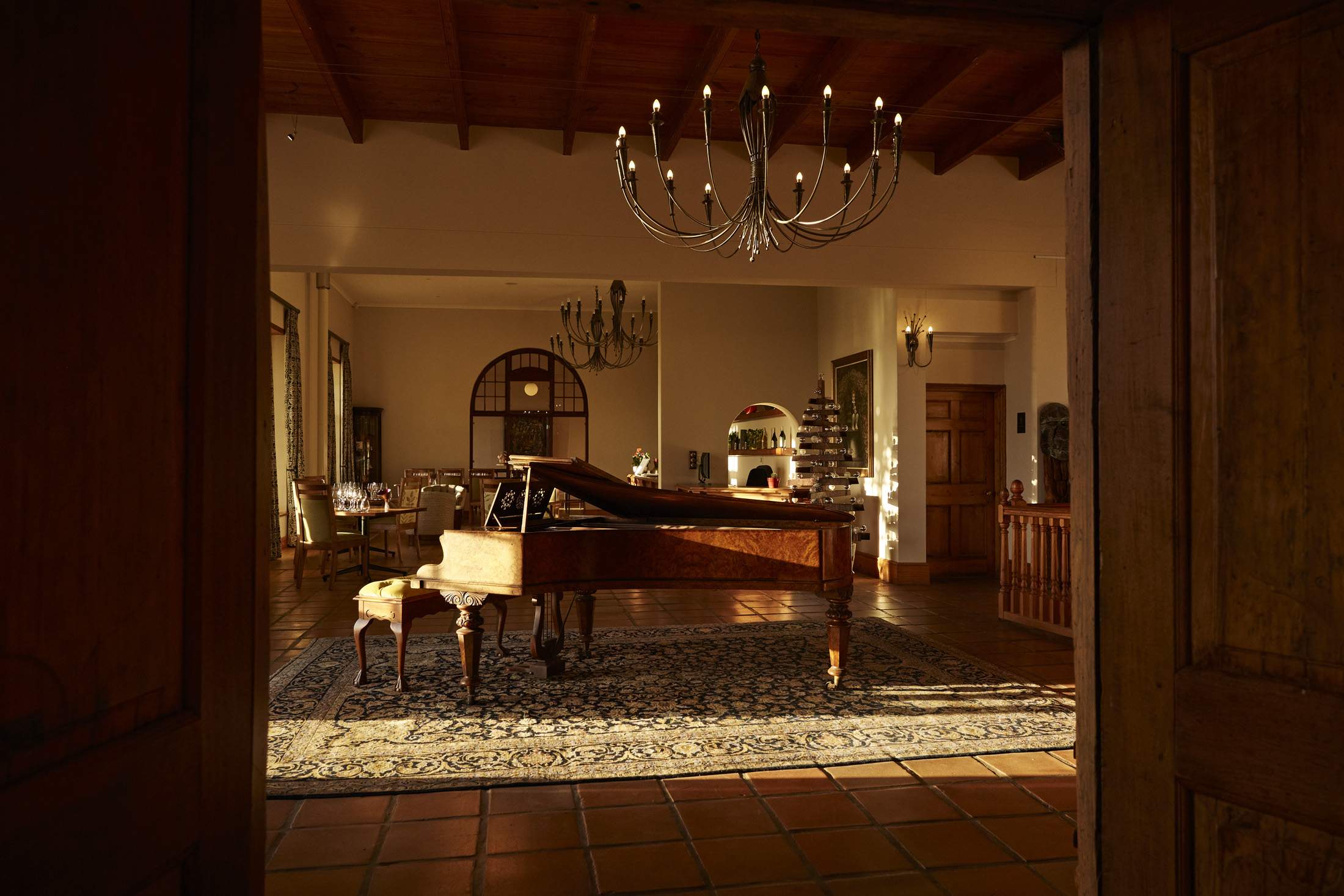 ---
Destination: Spain
Concrete evidence.
In Cuenca you can marvel at abstract art and take a hike (in a good way) before eating and drinking to your heart's content.
Approaching this somewhat precariously positioned medieval town, which appears to teeter atop a natural fortification of twisted granite, it's easy to see why Spaniards often talk of Cuenca in terms of far-fetched fiction. Sitting 165km east of Madrid in the heart of Don Quixote territory (Spain's land-locked Castilla-La Mancha region, if you're not au fait with Spanish literature), the ancient-looking citadel is conveniently tethered to the modern world by a high-speed train, which transports visitors to and from Madrid in a brisk 55 minutes.
Cuenca's allure stems from its proud claim to be the cradle of Spanish abstract art. In the early 1960s the efforts of a brave mayor saw its iconic cliffside hanging houses (the Casas Colgadas, believed to date back to the 15th century) offered to artist Fernando Zóbel for his 266-strong collection of Spanish expressionism. In 1966 the Museo de Arte Abstracto opened as Spain's first museum dedicated exclusively to abstract art, earning accolades from the likes of Moma founder Alfred H Barr, who described it as "the most beautiful small museum in the world".
Aided by artists Gerardo Rueda, Antonio Saura and Gustavo Torner, Cuenca emerged as a beacon and refuge for iconoclasts at a time when Franco's authoritarian regime censured the avant garde as a threat to national order. Instead of hindering its ambitions, Cuenca's outlier status only strengthened its new-fangled identity.
A sense of wonder extends beyond the gallery walls. Vistas of the soaring Huécar gorge can be marvelled at from a well-maintained network of walking paths that weave around the town's edges. Hikers and rock-climbers often pause along the riverside sands of Restaurante La Playa, which is but a 10-minute walk from the old quarter and serves as a popular swimming spot in summer. Its dishes, such as truffled eggs with potatoes and jamón, are a tasty post-trek pick-me-up.
Further afield the prehistoric rock formations of the Ciudad Encantada (Enchanted City) punctuate a more strenuous exercise arena. You may recognise the beguiling backdrop from the 1982 fantasy film Conan the Barbarian but this is not a set; look among the juniper trees and you will spot small signposts that narrate the landscape's ancient origins.
"Conquenses are simple folk," says Ricardo Cadenas, who has lived here part-time since 1986 as a professor at the university's arts faculty. "Coming across as warm hosts is important, which is why outsiders have always been welcomed with ease." Eating from a bowl of ajo arriero (a traditional soup of potato, garlic and cod) at Cuenca's effusive tavern La Ponderosa, Cadenas attests to the town's unique recipe for rural life. "Culture, nature and gastronomy are key ingredients but the base of Cuenca's charm is the sort of tranquility that you can't find in bigger cities," he says.
Stay:

Parador de Cuenca: This former convent was restored into a regal 63-room parador in the 1990s and boasts a majestically frescoed mess-hall restaurant, a snug games room for cold winter nights and multiple vantage points from which to admire the picturesque town.
parador.es

Culture:

Museo de Arte Abstracto: The key to Cuenca's connection with abstract art, this museum was bequeathed to the Juan March Foundation in 1980. To celebrate its 50th anniversary in 2016, visits were made free of charge on a permanent basis.
march.es/arte/cuenca

Eat:

Romera Bistrót: A healthy homage to Luis Ocaña, the region's 1973 Tour de France winner, sets the tone inside this plucky restaurant. It sits on the edge of Cuenca's moat-like stream and cooks up hearty dishes that aren't strait-jacketed by tradition.
romerabistrot.com

Drink:

La Ponderosa: Opened by two brothers in 1973, this bustling venue continues to serve homegrown regional delicacies such as grilled asparagus and partridge. There's plenty of wine, beer and vermouth behind the bar, all of which can be imbibed beneath a ceiling that resembles inverted mountainous terrain.
20 Calle San Francisco

Visit:

Ciudad Encantada: Take an otherworldly hike through the Enchanted City, located a 25-minute car journey from town. Part of the Serranía de Cuenca national park, it garners its name from the primordial rock formations that sprout skyward like extra-terrestrial towers.
ciudadencantada.es