Architecture / Global
Thinking out loud
Philosopher Alain de Botton has persuaded celebrated architect Peter Zumthor to make a home for contemplation.
Peter Zumthor stands sock-footed in the Devon countryside as a lament by English composer John Dowland echoes around the concrete interior of a house he has just finished. "Sometimes landscape needs a human addition to become really beautiful," says the Swiss master architect and Pritzker prize winner. "This house tries to frame the landscape."
The rolling fields and clusters of forests in this corner of Devon are arcadian. Zumthor's single-storey structure of rammed concrete and glass doesn't so much respond to the view as define it, forming a landmark on a sloping axis where three fields meet. The concrete walls and pillars were layered by hand and the result is like an exercise in modern geology: each day's work is recorded with all its layers and imperfections.
While the house's rectangular forms are severe, it has an earthy, artful dialogue with the farmland. With its dry-stone shillit wall skirting the entrance and an incredible tessellating, asymmetric Somerset-flagstone floor, it has an ancient presence rather like a henge or a rock church. "Building is an old art," says Zumthor. "I hope it's not dying out. I'm not saying this is a piece of art but as an enterprise, as an idea and as a philosophy, that's what we're trying to do here. This will survive."
Zumthor is famously circumspect. He works with a small team in the Swiss Alpine village of Haldenstein and commissioning him is no easy task. So how did this prophet-like enigma of modern architecture find himself in the wilds of Chivelstone in Devon? A clue is in the name of the project etched onto a black-slate sign at the gate, reading "Secular Retreat". This is the eighth house by Living Architecture, the non-profit organisation founded by philosopher and School of Life founder Alain de Botton. "It took a lot to convince Peter," says Mark Robinson, director of Living Architecture, as he drives through the narrow Devon lanes recounting some of the trials of the decade-long project. "I had to gain his trust that we'd actually see this through. He was reluctant about designing a house but as soon as we drove there, I dropped him off down the lane and he said, 'We can do this.'"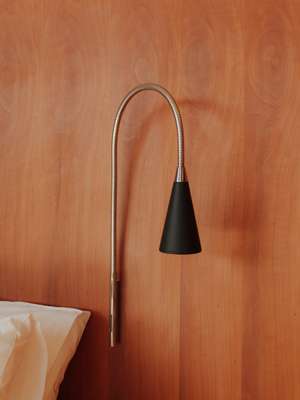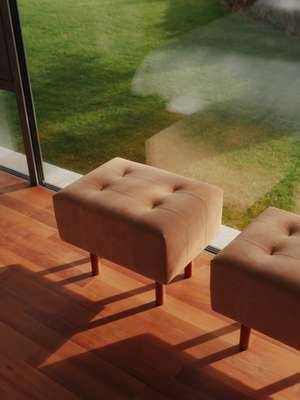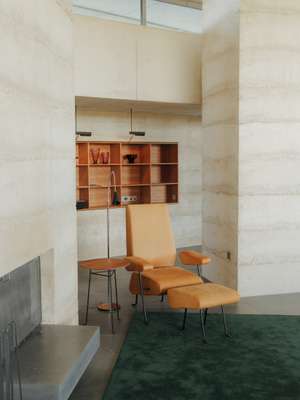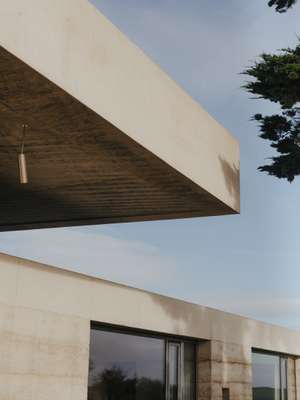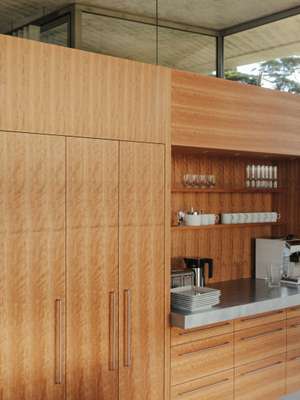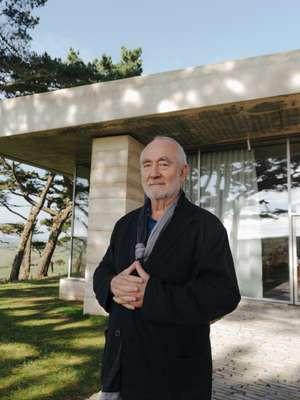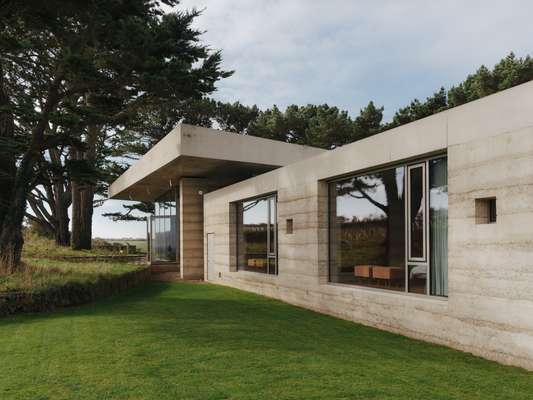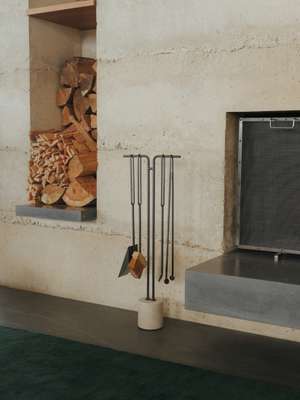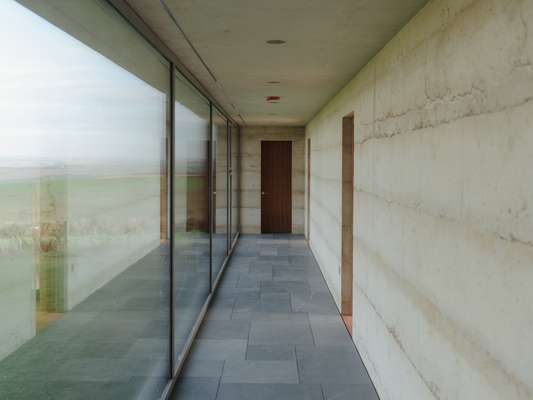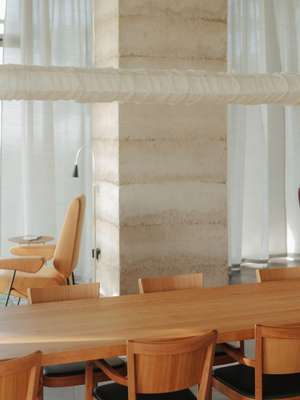 De Botton's métier has been as a people's philosopher – a man who deals in love, Plato and a cerebral self-help that has earned him a cultish following and a position in the cultural firmament. In all this, the sheer physical ambition of Living Architecture can be forgotten. Funded by several anonymous investors, the trust has commissioned some outstanding examples of domestic modern architecture to serve as holiday lets (eight in all). The intention was to change perceptions by allowing the public to spend time forming a more intimate relationship with good design. "Mostly, good architecture happens in public buildings," says De Botton. "Oddly you only really learn about architecture when it's sensory and immediate."
It is now 12 years since De Botton launched the organisation and 10 years since the beginning of the Zumthor house. Has he achieved what he set out to do? Has he shifted perceptions and sensitised guests? "Who knows what anything really does?" he says. "In a way we have done our bit and we'll see what happens. At its inception it is an argument for a better house. That doesn't mean that people are going to live in a Zumthor house – this isn't going to be rolled out. The idea is that it will make us picky customers. Some of the demandingness that Zumthor made of himself should be imported in a more general way."
De Botton admits that a project that started out as holiday lets has somehow been pushed towards a spiritual purpose. "We found ourselves pulled in that direction," he says. "It was odd because when we spoke to Grayson Perry, he said, 'I want to build a modern church without a god.' We had been thinking along those lines too." The result was Perry's collaboration with Fat Architecture, A House for Essex, which has been so popular it now operates a ballot system for bookings. And then came The Life House, which opened in 2016 and is the minimalist rural vision of architect John Pawson. For many, Pawson's finest work to date was on the masterplan for the Abbey of Our Lady of Novy Dvur in Hungary.While the Life House shares less of the Cistercian influence, the contemplative, pared-down nature of the low-lying brick structure with its light, simplicity of space and long corridors has a monastic quality. De Botton believes it is possible to find spirituality in architecture without religion. "A feeling, for example, that you're small and the world is big and the architecture is helping you feel the world is big in a redemptive and helpful way," he says. "You can do that in a secular building."
After the culmination of the Zumthor project, Living Architecture is unlikely to build any more holiday lets. "We have been thinking about whether there's space for more buildings that are slightly more public, where we can bring a higher level of architectural quality," says De Botton. "We're thinking of secular places for weddings and funerals.
Though Zumthor's new building is billed as a secular retreat, he sees it more as a democratic country villa and references the pioneering 16th-century Italian architect Andrea Palladio as he guides us around the space, which is furnished in Zumthor-designed velvet and leather armchairs. There are tactile, leather cord-covered handles on the cupboards and a wooden bath in one of the bathrooms.
The space is awesome but also very warm and reassuring. "I love physical presence. That's why I talk about an architect like Palladio, who must have loved the same thing. It's good for us – a lot of things are virtual so we need things to touch. On many levels."
For his part, Zumthor wants the house to serve as an inspiration to other architects. For him the building is proof "that there are constellations of clients, craftsmanship and architects where you work together, not for the money but for the building". Rather like a church or Devon's hilltop rock tors, he has created a landmark that will endure.
The architect is hopeful that it will serve as a reminder of how things can be done. "There should be courage for young architects," he says. "Maybe you work in a commercial firm for a couple of years – but don't give up. Find the constellations."