Condiments / Global
With relish
We care more than ever about the provenance of our food but a new batch of saucy entrepreneurs are creating healthier alternatives to everything from hot sauce to ketchup. Hungry for more?
Haven's Kitchen
New York, USA
When Alison Cayne opened Haven's Kitchen cooking school and café in 2012, she didn't intend to sell sauces. "I wanted to open a place where people felt confident about making dinner," she says. Students knew the basics in the kitchen and wanted to make a meal from scratch, but didn't want to spend time creating sauces. "They also didn't want to spend hours cleaning up," says Cayne; creating such foods can be a messy affair.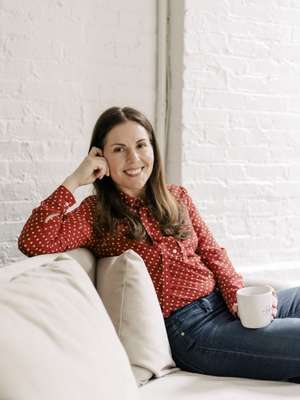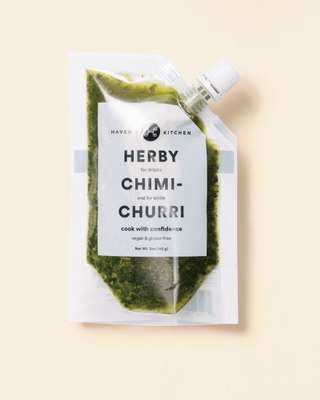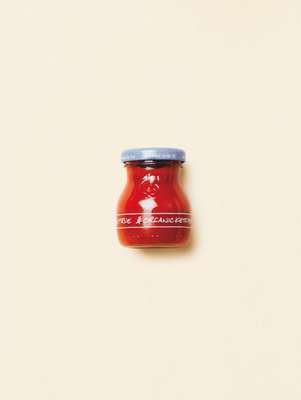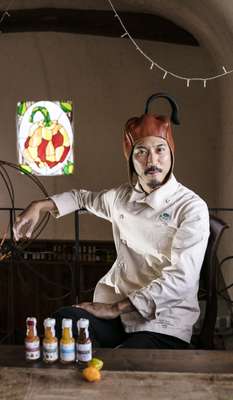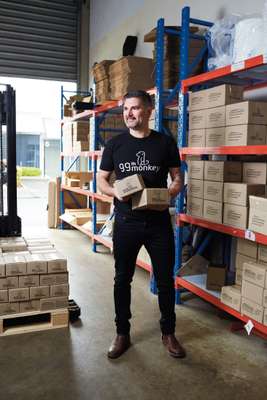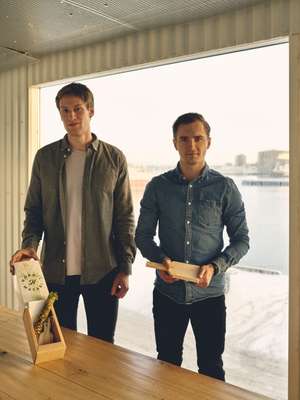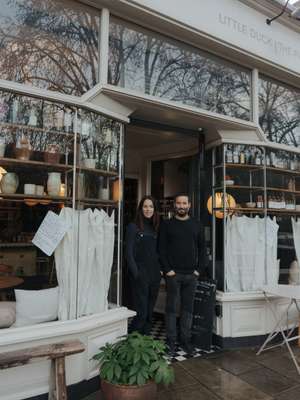 She began selling homemade sauces from the café's fridge but soon garnered the attention of larger retailers. "It seemed like a product that helped people cook more," says Cayne. Haven's Kitchen now creates three variants but it's gearing up to release more flavours next year; demand has grown as customers have become familiar with the product.
But there is more work to do. "Consumers are still unfamiliar with fresh sauce as a category," says Cayne. "They don't even know where to find it in the supermarket." Another challenge has been creating a product that is both high quality and accessible. "We don't want people to feel as though it's a special privilege to be able to buy our products."
havenskitchen.com
Launched: 2017
Units: 60,000 pouches sold in 2018
Bestselling product: Chimichurri
Main ingredients in bestselling product: Fresh herbs, olive oil and capers
What Cayne relishes most about her work: "Getting people excited about home cooking."
Curtice Brothers
Vienna, Austria
What do you put on gourmet hamburgers? For Curtice Brothers, a Vienna-based brand of organic ketchup, the ubiquity of factory-made options is an insult to high-quality meat. "It's not just about health: we wanted to eat the best ketchup in the world," says Mario C Bauer, one of the founders of the brand, which adopted the name of a defunct 19th-century ketchup-maker. "We're six guys, all between 90kg and 110kg – we like to eat." But due to the ingredients, the ketchup is considerably healthier than factory-made alternatives.
The team's recipe contains around 50 per cent less sugar and salt than its industrial counterparts. The ketchup owes its distinct flavour to tomatoes (77 per cent compared to Heinz's 17 per cent), balsamic vinegar, apple, onion, star anise, cinnamon, ginger, garlic, mustard seeds and white pepper.
All of the ingredients are grown organically and then stewed together in Tuscany. The brand's partners started by cooking up experiments in a home kitchen. Today they have a large order for ketchup with a French retail chain and supply more than 150 hotels and restaurants.
"We talk to food fanatics, so they're interested, but it's a delicate product that needs a lot of storytelling," says Bauer (pictured, far left). The company is now flush with new investment and clients are clamouring for more: next out of the Curtice Brothers' Tuscan kitchen is mayonnaise (with free-range eggs) then a chilli sauce. Ketchup, it seems, is just for starters.
curticebrothers.co
Founded: 2015
Units: 1 million made per year
Bestselling product: Ketchup
Main ingredients in bestselling product: Tomatoes, balsamic vinegar, onion
What Bauer relishes most about his work: "We decided to only partner with people we would enjoy going on holiday with so the work feels like a fun journey all the time."
Taku Kondo
Sasayama, Japan
Making hot sauce wasn't on Taku Kondo's mind in 2004 when he moved his young family to Sasayama, a rural region of western Japan, and planted his first habanero chili seedlings. He fell in love with the spicy fruitiness of the little yellow peppers. "As a kid I liked Tabasco sauce," he says. "But I always thought it was too sour."
Since 2006, Kondo (pictured) has harvested the 1,800 plants at his farm to produce 20,000 bottles of Mellow Habanero hot sauce per year. It's a one-man operation, from growing and tending the crop to cooking, bottling and shipping the sauce. The recipes are his own: he spent a year trying ingredients such as mango, onion, tomato, garlic and rice vinegar until he was satisfied enough to launch his first product. He is also Habanero Man, the model for his brand's mascot.
Kondo now sells five flavours – from mild and smoky to a tongue-scorching "heaven" – mainly through retailers in Japan and the US. His overseas sales have grown to 30 per cent of his business – even without advertising – thanks partly to demand from hot-sauce fans in Canada and Europe. He's now thinking of hiring someone to help out.Why? "In the future I am planning to double production," he says.
mellowhabanero.com
Founded: 2005
Units: 20,000 bottles are produced per year
Bestselling product: Mellow Habanero Mild
Main ingredients in bestselling product: Pesticide-free habanero, onion, garlic, mango, tomato, rice vinegar, Okinawan salt
What Kondo relishes most about his work: "Customers' joy at receiving a product that I have raised from seeds, harvested, process and bottled."
99th Monkey
Melbourne, Australia
Nick Sheridan was inspired to start his nut-butter business after taking up running and finding himself insatiably hungry. He became hooked on peanut butter and was struck by an idea: if he produced it himself, he could control the ingredients and make it as healthy as possible. "I grew up eating mainstream peanut butters without even thinking what was in them," he says.
Launching 99th Monkey in 2013, Sheridan (pictured) sought out fair-trade and organic ingredients. For peanuts this proved particularly difficult: there's only one organic-peanut farmer in Australia.
Simplicity in the production process was equally important. There are no additives or palm oil in Sheridan's nut butters. The most complicated recipe is for hazelnut cacao butter, which has three ingredients: hazelnuts, coconut sugar and raw cacao.

The nuts then pass directly from the mill to the jar (every one of which is capped by hand), giving Sheridan much more control over quality. Natural nut butters have now started taking market share away from the larger producers that first tempted Sheridan. "I see them as different products," he says. "We're still a small business, by necessity and by choice, and we make ours in a very hands-on kind of way."
99thmonkey.com.au
Founded: 2013
Units: About 100,000 made per year
Bestselling product: Natural almond butter
Main ingredient in bestselling product: Dry-roasted Australian almonds
What Sheridan relishes most about his work: "I love the fact that I am basically required to learn a new skill every day as I build this business."
Nordic Wasabi
Reykjavik, Iceland
Water can lend the richest flavour to the crops it feeds. To grow 1kg of wasabi, for instance, several thousand litres are required. Quality is vital, which is why engineers Ragnar Atli Tomasson and Johan Sindri Hansen chose the remote east of Iceland to cultivate the vegetable with water filtered through volcanic rock.
Most of what passes for wasabi in Europe is green paste made of mustard or horseradish coloured with wasabi stems. Tomasson and Hansen make their wasabi in greenhouses updated with new technology to alter brightness and humidity, mimicing the environment of the Japanese mountains where the crop originates.
Icelandic wasabi has become a neatly packaged souvenir for visitors. The fresh stem comes with an oroshigane (grater), for grinding the vegetable to a paste, and a tiny bamboo brush for serving. Much of the wasabi is flown to Nordic restaurants, including the fêted Noma in Copenhagen. Chefs in Iceland are using it in unusual ways: with steak, in cocktails and even on ice cream.
nordicwasabi.is
Founded: 2015
Units: Wasabi grown in 4,000 sq m of greenhouse is delivered to restaurants every week.
Bestselling product: Wasabi
Main ingredient: Wasabi
What they relish most about their work: "It's really rewarding to meet the chefs who are working with our wasabi and happy with the taste of the product," says Hansen.
Little Duck –  The Picklery
London, UK
A growing hunger for pickles (and their healthy credentials) spurred restaurateurs Clare Lattin (pictured, on the left), Tom Hill (right) and Rory McCoy to preserve a space for fermentation in Dalston.
The Picklery is a diminutive fermenting laboratory and a Mediterranean-inspired restaurant, with sister spaces Ducksoup, in Soho, and the nearby Rawduck. The chefs at The Picklery make seasonal pickles, krauts, chili sauces and drinking vinegars and dish them up to diners before the main meal – or to take home after it.
"We serve them before you start your meal so your taste buds start reacting in a positive way to what you're about to eat and your digestive system is ready to take it on," says Lattin. "Originally, we wanted to do a 'glut of pickles': whatever you've grown too much of, bring it to us and we'll ferment it." That approach proved tricky so the team now buys from Natoora, a seasonal supplier that sources many of its ingredients from organic UK and Italian producers, as well as Chegworth Valley and Flourish Produce. "We're also looking to build a relationship to ferment their seconds – so there's no waste."
The Picklery's recipes are often trial and error, says Lattin. Although they bottle and sell their wares onsite, many of the ferments are "fridge to fridge", which means that it's unfeasible to scale their operations to sell online or further afield at the moment. But Lattin isn't daunted: "Conditions have to be very, very good to get the pickling right. But we're happy to put the work in."
littleduckpicklery.co.uk
Founded: 2017
Units: 15,000 made across all ranges per year
Bestselling product: Celeriac, apple and mustard-seed kraut
Main ingredients: Celeriac, apples, mustard seeds and sea salt. All krauts are made with organic and unprocessed ingredients; fruit and vegetables are bought when they're at their best and most beneficial to the body.
What Lattin relishes most about her work: "Creating food, how ingredients work together and the joy in sharing that deliciousness. We all need that joy – especially right now."