French firms / France
All in order
France has everything covered and here's the proof: our A-Z of French businesses.
What comes to mind when you think of French businesses? Inward-looking companies? Short working weeks? Force-fed geese? You need to look a little deeper because there's much more going on than that – and plenty of investment opportunities.
With an estimated gdp of €2.5trn in 2018, France is Europe's third-largest economy (and the seventh largest in the world), with a vast reach that makes it a major player in industries from shipping to furniture. And it's not stopping there: it's hoped that a mission to boost mid-sized firms will see them rival Germany's Mittelstand and the UK's smes.
Here's an alphabetical rundown of French firms that are supporting physical retail, keeping traditional craftsmanship alive or disrupting their industry.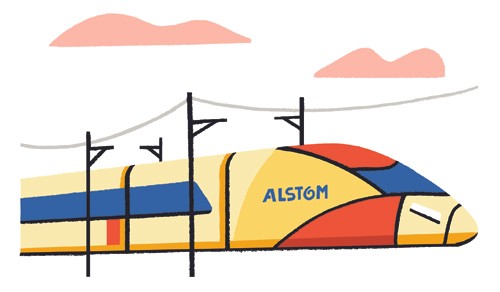 If you're riding the Eurostar or New York's subway, there's a fair chance that Alstom built the carriages you're in. Formed in 1928, the Saint-Ouen-based firm produces everything from train carriages to signals and is present on six continents. Boasting revenue of €7.3bn in 2017/18 and 34,500 employees, it's the world's third-largest rail firm. Last year's attempted merger with the second largest, Siemens, aimed to create a €15bn behemoth to compete with China's €30bn state-owned crrc – but EU anti-trust approval was looking unlikely as we went to press.
alstom.com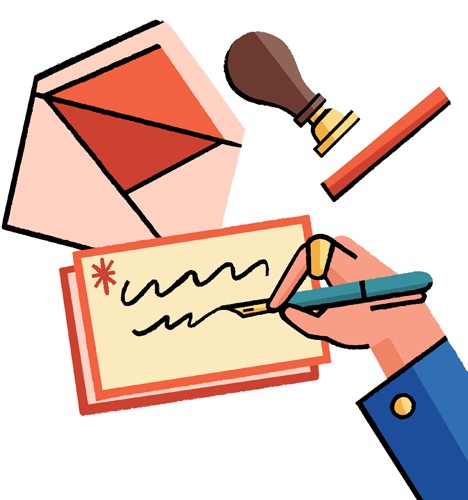 B is for Benneton Graveur
Stationery
A favourite of nobility from the moment it was founded in 1880 by carver and engraver Emile Benneton, this stationery shop in Paris is still in family hands. It is a treasure trove, selling anything from writing paper to customised birth announcements created by artisans who have won the Meilleurs Ouvriers de France craftsmanship prize. Regular clients include director Sofia Coppola, trunk-maker Goyard and designer Marc Jacobs, who commissioned a line of stationery engraved with drawings of his dogs. In the age of WhatsApp, Benneton Graveur is flying the flag for pen and paper.
bennetongraveur.com
The world's third-largest shipping firm is run from Marseille, the birthplace of its Franco-Lebanese founder, the late Jacques Saadé. The company, which earned $21bn (€18.4bn) in revenue in 2017, serves more than 420 of the world's 521 commercial ports with a fleet of 509 vessels and about 34,000 employees. Founded in 1978, cma cgm has become the largest private employer in Marseille. Its prestige is epitomised by its Zaha Hadid-designed HQ, a glass monolith that towers above the city's port. Before Saadé passed away last year, he named son Rodolphe ceo.
cma-cgm.com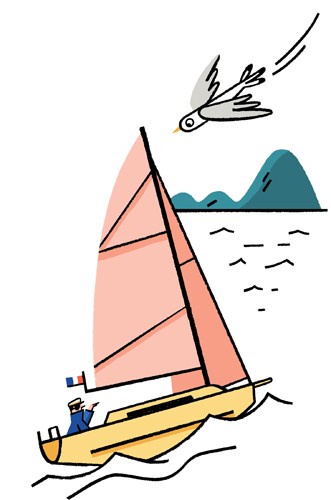 La Rochelle-based Dufour is one of the few French firms dedicated to building sailing yachts. Founded in 1964, when engineer and keen sailor Michel Dufour decided to build a boat from fibreglass (then an exciting new material), it has grown into a major employer, with revenue of €63.5m in 2017 and 500 employees. These days its boats are known for being entirely manufactured in France, with much of the lamination, joinery and assembly done by hand under the watchful eye of fêted Italian naval designer Umberto Felci. Last year Dufour merged with one of the world's largest catamaran builders, Fountaine Pajot, which will help it push deeper into markets abroad. Dufour's elegant yachts are a classic of French design.
dufour-yachts.com
E is for Eiffage
Construction
Now for a riddle. What links the Channel Tunnel, Copenhagen's Metro and the Perpignan to Barcelona high-speed railway? The answer is Eiffage, one of France's major construction and concession companies and the eighth-largest in Europe. Dabbling in everything from infrastructure to energy, the firm reported a turnover of €15bn in 2017 and is involved in some 100,000 projects a year, recently adding parts of the UK's troubled hs2 railway to its order book. Formed in 1992 after a quadruple merger, this industry giant is unique because of its impressive employee-shareholder scheme: more than 70 per cent of its 65,000-strong worldwide staff own a little less than 20 per cent of the Asnières-sur-Seine-based company.
eiffage.com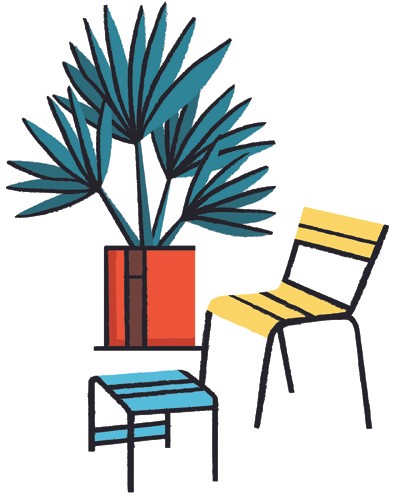 Few firms can claim that you have, almost without doubt, sat on one of their chairs – but Fermob can. Its Thoissey factory produces 400,000 products a year, from tables to snack boards, made mainly from recyclable steel or aluminium. But it is best known for two garden chairs, the designs of which date back more than a century: the folding metal bistro and the more whimsical 1900. ceo Bernard Reybier took over a firm with just 10 artisans in 1989; it is now a profitable manufacturer employing more than 200 people with a turnover of €63m (2017). It is perhaps the ultimate expression of French café culture.
fermob.com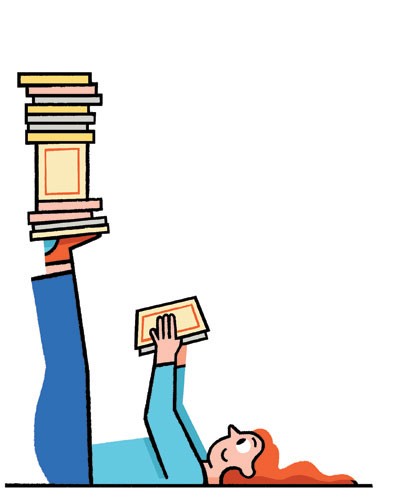 G is for Gallimard
Publishing
Boasting some 40,000 titles and 9,000 authors – including Albert Camus and Antoine de Saint-Exupéry, writer of The Little Prince – family-owned Éditions Gallimard has been a titan of the literary scene since its foundation in 1911. President Antoine Gallimard (the founder's grandson) also runs parent company Madrigall Group, which in 2012 bought rival Flammarion, the publisher of a renowned science, art and children's catalogue. With a revenue in 2017 of €431m and almost 2,000 employees, it is France's fourth-largest editorial group and owns imprints including Hoëbeke, Denoël, Casterman and J'ai Lu. The Paris-based firm shows an admirable dedication to bricks-and-mortar bookshops – Nancy institution Le Hall du Livre is our favourite – as well as investing in good book design, typography and paper stock.
gallimard.fr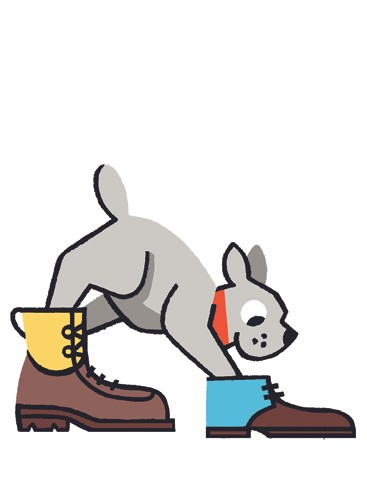 One of a small group of "Made in France" footwear firms, Heschung started in 1934 in Alsace. The family-run company made a name for itself making leather ski boots, becoming the official supplier to the French ski team during the 1960s. By the 1990s the rise of plastic boots meant that a new strategy was needed so Heschung launched collections of shoes and accessories. With revenue of €1m in 2015 (the latest data available) and fewer than 100 employees, it's focused on boosting exports. It might not be big but it's a favourite of our editors.
heschung.com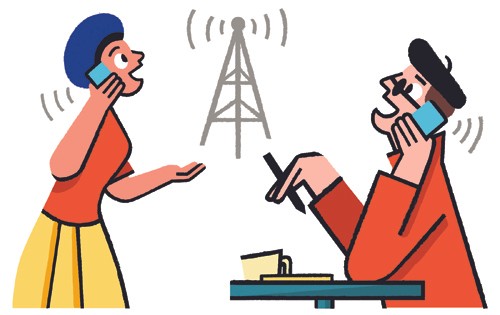 I is for Iliad
Telecommunications
Founded in 1987 by now billionaire entrepreneur Xavier Niel, this Paris-based company with more than 9,000 employees has been behind some of the most significant shake-ups in France's telecommunications industry. It pioneered bundle offers for TV, internet and phone in the early 2000s and introduced cheaper mobile lines in 2012 via its Free network, which wrested 20 per cent of the market from rivals. Revenue in 2017 was almost €5bn and, though subscriptions fell in 2018, a new Freebox and gains in Italy show that this maverick challenger has more gas in the tank.
iliad.fr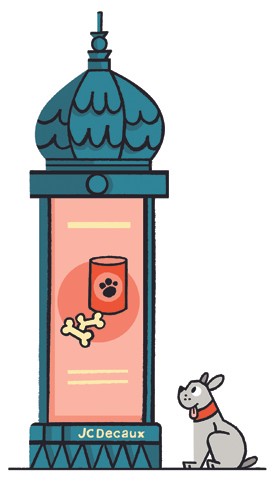 J is for JCDecaux
Advertising
In 1964 Jean-Claude Decaux had a cunning plan: to furnish Lyon with new bus shelters. The fare? He'd clean and maintain them at no cost – and keep any money he made from advertising. Today the company of 13,000 based in Plaisir, near Paris, controls more than a million advertising spaces and brought in revenue of €3.5bn in 2017. Its displays reach more than 410 million people every day. Few companies do more to enhance the design of cities, from designing lampposts by Philippe Starck to creating kiosks by architect Mario Bellini.
jcdecaux.com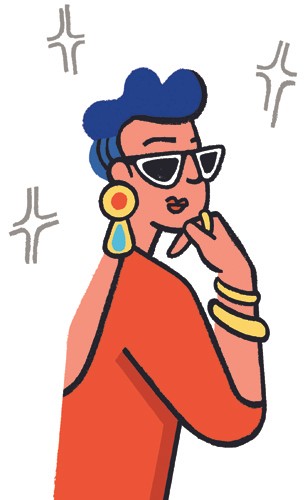 Kering is a juggernaut that makes most competitors blush over the range of luxury leather goods, jewellery and watches it manages. With revenue in excess of €10bn and 29,000 staff, the firm's stable includes Gucci, ysl (more on which later), Bottega Veneta and Alexander McQueen. It's one of the few companies of its scale to be expressly skewed towards women both in sales (80 per cent) and employees (60 per cent). It started in the 1960s as a building-materials business and moved into distribution, before taking a stake in the Gucci Group in 1999.
kering.com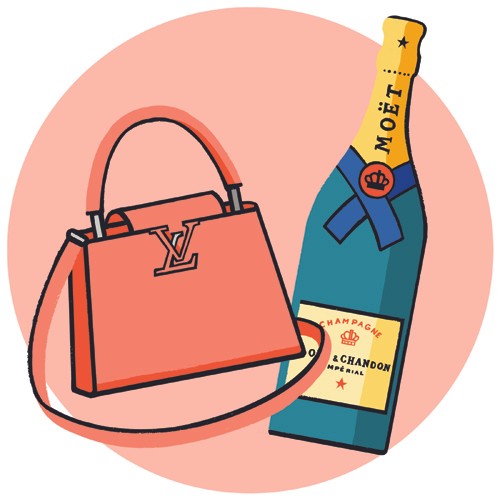 L is for LVMH
Luxury & services
Even bigger than Kering, lvmh is behind a staggering array of companies in various luxury sectors. The acronym (which stands for Louis Vuitton, Moët & Chandon and Hennessy) alludes to just three of its 70 "houses"; others include Tag Heuer, Guerlain, Christian Dior, Fendi, Loewe, Rimowa and Veuve Clicquot. Last year the group racked up dizzying revenue of €46.8bn, up 10 per cent from 2017. Longtime ceo Bernard Arnault heads up a global team of 145,000 and is a major arts patron: lvmh opened its Paris gallery, Fondation Louis Vuitton, in 2014.
lvmh.com
M is for Michelin
Motoring
The global leader in tyre manufacturing has been on a roll since Edouard Michelin developed the first detachable bicycle tyre in 1891; it now makes about 190 tyres every year. The firm entered the travel market in 1900, publishing the Michelin Guide to try to increase the demand for cars (and therefore tyres). The guides are now part of an empire that includes the Michelin-star system for restaurants. It has 114,000 employees and generated an operating income of €2.7m in 2017.
michelin.com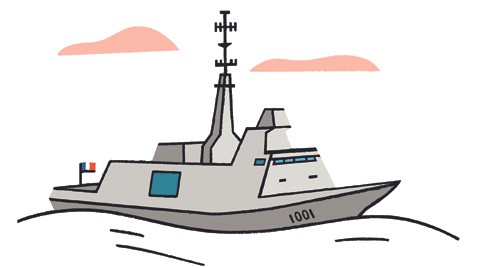 N is for Naval Group
Engineering
Manufacturing everything from tidal turbines to cybersecurity systems (along with kit such as nuclear submarines), Naval is one of the world's largest defence players. It is currently undertaking a refit of the gargantuan Charles de Gaulle aircraft carrier and sending a Riachuelo-class submarine to the Brazilian military. Some 35 per cent of the Paris-based firm's revenue of €3.7bn comes from outside France, where it has 18 bases. Hervé Guillou, who began his career at the group in the 1970s, has been ceo since 2014 and oversees 13,500 staff. For all of France's soft-power credentials, the country's defence-engineering clout is arguably having the biggest impact.
naval-group.com
When it comes to design at the dining table the French are an incisive bunch. Laguiole and Sabatier are a cut above the rest but foremost at the forge is Opinel – a maker of wooden-handled wonders since 1890. The Annecy-based firm was founded by Victor-Amédée Opinel and remains in family hands: Denis Opinel has been at the helm for 20 years. The knives have always looked the part but a 1955 invention that rivets the blade to the haft sealed the brand's fate; it has been a feature of its knives since 2000. Opinel is making its mark abroad, opening its first overseas branch in Chicago in 2016.
opinel.com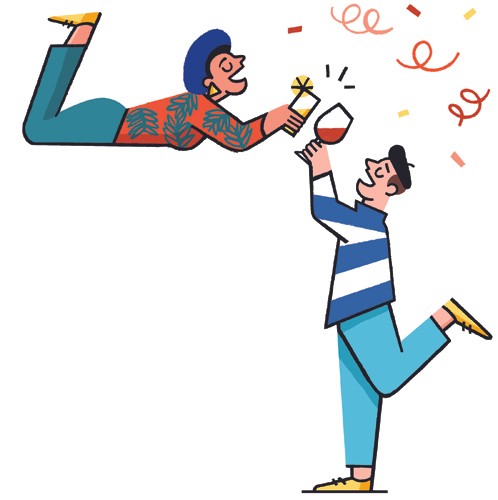 P is for Pernod Ricard & Le Petit Marsellais
Beverages & skincare
When would you find Beefeater gin, Jameson whiskey and Mumm champagne together? In an eyewatering highball, perhaps. But, more soberly, they are just a few of the brands that comprise the world's second-largest drinks firm. With sales of €9bn in the last fiscal year and 19,000 employees, Pernod Ricard is an elite family-owned French dynasty: the founder's great-grandson, Alexandre Ricard, took over in 2015. And because we just couldn't pick, the runner-up is Le Petit Marseillais, for its Marseille-made soaps and balms. Bernard Lengellé saw the potential for exporting the produce from the city's market in the 1980s. He hastily penned a drawing of his son Cesar that has become Le Petit Marseillais' enduring logo.
pernod-ricard.com; lepetitmarseillais.com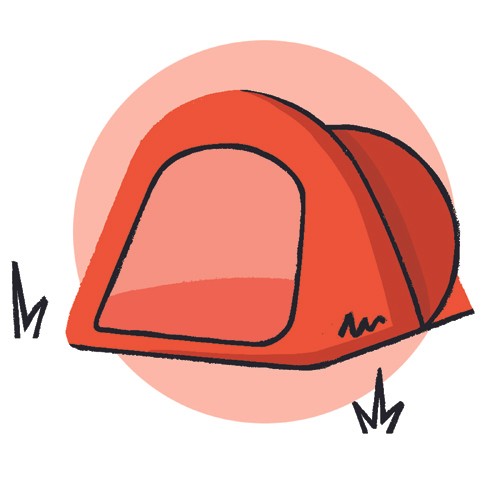 Q is for Quechua
Outdoor equipment
Named after a rugged region of Peru and its indigenous people, Quechua is a reliable mountaineering, hiking and climbing brand. Randonneurs and ramblers have turned to it wares since 1997, when 10 employees from the Decathalon Group moved to the Alps from its Lille HQ to better understand the gear that its thrillseeking customers wanted. Quechua still tests everything from crampons to tents in real conditions rather than labs. Unlike many competitors it has also kept its manufacturing traceable and avoided outsourcing – no mean feat in this rocky market.
quechua.com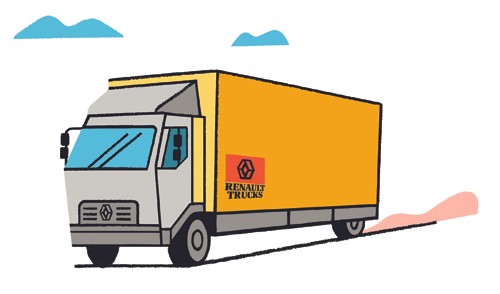 R is for Renault Trucks
Transport
A subsidiary of Volvo Group since 2001, the Saint-Priest-based truck manufacturer has been supplying construction and distribution professionals with sturdy, reliable vehicles for more than 40 years. In 2017, Renault Trucks sold 49,930 vehicles in Europe, Africa and the Middle East, representing an increase in sales of 4 per cent and contributing to a turnover of €4.4bn. The company is headquartered in Versailles and has 1,500 employees at five sites across France. It keeps the French army moving, providing 90 per cent of its wheeled vehicles. Last year the company's military-vehicle arm, Renault Trucks Defense, was renamed Arquus after a triple merger. Elsewhere, Renault Group became the top-selling car-maker in 2017 thanks to a partnership with Mitsubishi and Nissan. renault-trucks.com; arquus-defense.com;
group.renault.com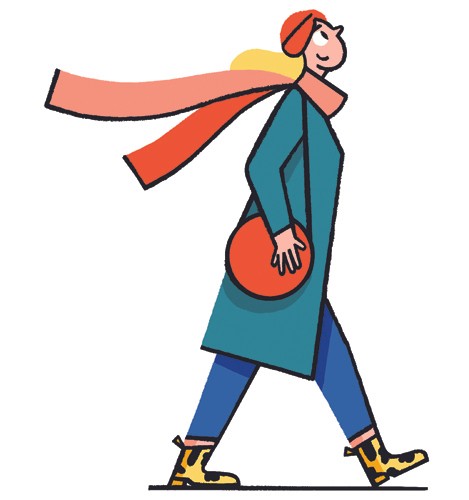 France's first online-only brand exploded onto the fashion scene in 2013 and has since won over hearts – and wallets – with its chic basics and affordable prices. Founder Morgane Sézalory, who started in retail by selling vintage clothes on Ebay, has since opened six apartment-style shops in Paris, New York and, most recently, London. It has recently added a line of handbags, jewellery and more knitwear to the usual staples. And so far it's proved to be a winning formula: the company, which employs 120 people, saw revenue rise to €80m in 2018.
sezane.com
T is for Transdev
Transport
Transdev is the invisible hand that keeps hundreds of cities across the globe moving. Europe's fourth-largest privately owned transport operator runs 14 systems comprising 43,300 vehicles and is active on six continents. It was born in 2011 after a merger and now employs 82,000 people in 20 countries, bringing in revenues of €6.6bn (2017). One area of focus is zero-emissions mobility: it runs a 100 per cent electric-bus fleet for Nantes and Mulhouse's tram-train operates on renewable energy. It also works alongside local authorities to offer public-transport solutions for passengers with disabilities, such as the specifically adapted Mobi'Fil minibuses in Le Havre.
transdev.com
U is for Unibail-Rodamco-Westfield
Retail
The portfolio of Europe's largest commercial real-estate developer includes 158 shopping destinations that attract more than 1.2 billion visitors per year. Among them are the recently renovated Forum Les Halles in Paris and New York's World Trade Center mall. Since last year's merger with the Australian Westfield Corporation, the Paris-based group also owns malls and other assets across the US and in London, bringing the value of its portfolio to €63.7bn. The company's 3,700 employees also manage office buildings, convention centres, exhibition venues and several major US airports, including jfk, Newark and lax. Then there's the collaborations with renowned architects, such as Rem Koolhaas and Jean Nouvel. Who says that bricks-and-mortar retail is dead?
urw.com
Orleans-based Vergnet has supplied 40 countries with almost 700 million kWh of renewable energy – enough to power the White House for more than 800 years. Marc Vergnet founded France's first wind-turbine-manufacturing company in 1989. It initially specialised in small models for tropical climates before making solar panels and water pumps. It's also behind the biggest wind farm in sub-Saharan Africa. It employs 166 people in 10 offices, with a revenue of €19.2m in 2017. Also worth mentioning is Veolia, a water and waste-management company recently given the City of London contract.
vergnet.com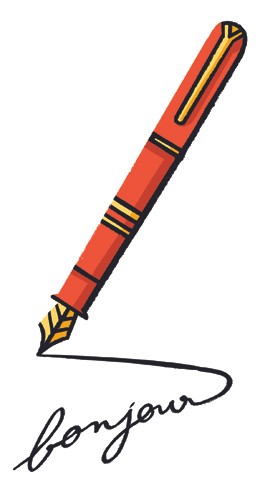 W is for Waterman
Stationery
Stephen King wrote his novel Dreamcatcher with a Waterman fountain pen, labelling it "the world's finest word processor" in his author's note. The pen manufacturer was established in New York in 1884 but was taken over by its slightly younger Paris-based subsidiary in the mid-20th century. Three quarters of the pens produced at the brand's sole factory in Saint-Herblain are exported; Japan and Russia are their most important markets. Waterman has become synonymous with elegant "Made in France" pens – using one is a pleasure with which typing on a laptop can't compete.
waterman.com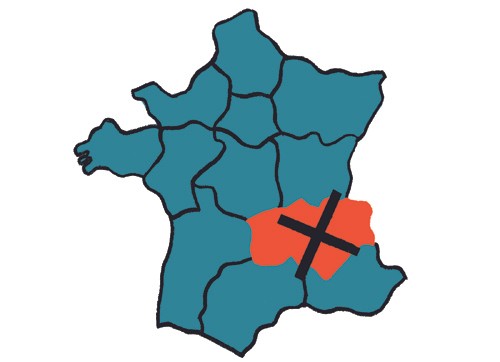 X marks the spot: Auvergne-Rhône-Alpes
Economic powerhouse
This region is responsible for the country's second-highest regional gdp per capita (after Paris) and is home to a huge number of companies, many of which are based in and around Lyon, Grenoble and Saint-Étienne. It boasts almost 2,000 business areas – from energy to wine – and provides work for 3.3 million people. Clermont-Ferrand-based tyre manufacturer Michelin is the largest employer, while giants such as Renault Trucks and Euronews call Lyon home. There are eight universities in the region too.
auvergne-rhone-alpes.cci.fr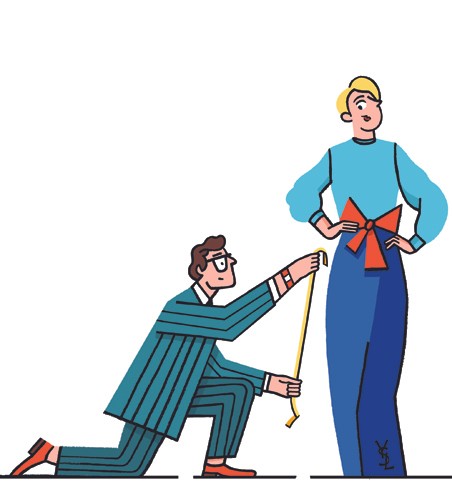 Y is for Yves Saint Laurent
Fashion
We have already mentioned parent company Kering but it's worth digging deeper into one of the world's most instantly recognisable monograms, a calling card for this iconic label – and the man behind it. Founded in 1961 by Yves Saint-Laurent and partner Pierre Hermé, ysl's groundbreaking ready-to-wear collection was a seminal moment for fashion. Over a 50-year career, the couturier – with his heavy-rimmed glasses and skinny-cut suit – became as famous as his creations. He died in 2008 but his legacy lives on via creative director Anthony Vaccarello – and revenue hit €1.5bn in 2017.
ysl.com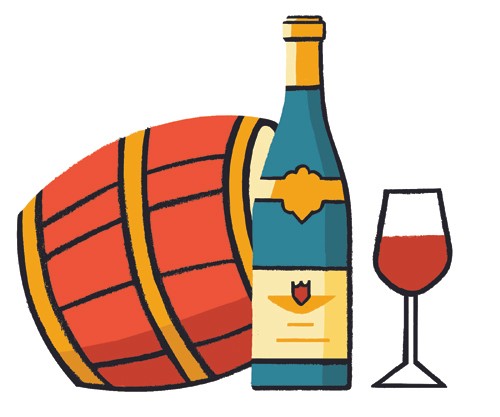 Z is for (Domaine) Zind-Humbrecht
Wine
Seasoned wine drinkers are likely to have consumed something bearing the Domaine Zind-Humbrecht label. Though the Turckheim-based winery wasn't established until 1959, the Humbrechts' winemaking heritage goes back much further: the family have been growing vines since 1620. The 40-hectare estate is now largely run by Olivier Humbrecht, the first French winemaker to obtain the prestigious Master of Wine certification in 1989. He made a name for himself as one of the first to focus on organic and biodynamic wine and is now a reference point for them within the industry. Ecocert-approved since 2000, about 80 per cent of the 16,000 cases produced per year are exported, flying the flag for French viticulture.
zindhumbrecht.fr