Baking / France
Bread winners
It is integral to French identity but sales of bread are falling and eating habits are changing. We meet the flour-flecked folk offering crumbs of comfort with an artisanal approach.
Bread looms large in the French psyche. It is served as breakfast, with lunch and in baskets alongside dinner. At mealtimes rituals are adhered to: never place a baguette upside down on the table; don't cut, tear. The French Bread Law, which was passed in 1993, provides a legal framework too, stipulating that "baguettes tradition" can only be known as such if they are made by a baker in their shop and contain just four ingredients: water, flour, yeast and salt. There's even a move to have the baguette Unesco-listed. Among its proponents is Emmanuel Macron himself: "The baguette is the daily life of the French," he said last year, "and bread has a special story."
Yet despite the exalted status of the baguette in French life, modern eating habits and gluten-free fads are threatening its place at the table. In the past 10 years France's bread consumption has decreased by almost a quarter, according to the Observatoire du Pain. Elsewhere, small independent suppliers have struggled. According to the Association of French millers, there were 650 mills in 2000 but only 400 left today, with a few big companies dominating the market. "There is dangerously limited room for variety and quality," says master-baker Christopher Vasseur, who owns the fêted Du Pain et des Ideés bakery in Paris.
Vasseur thinks that a decline in quality is part of the reason why the French are eating less bread. "The bakery world did not stick to tradition, they forgot their identity," he says. Vasseur only uses organic flours and a stone oven in his boulangerie. He bemoans the use of améliorant de panification (chemicals that speed up the baking process). "Each bakery should be unique; that's not the case today. Three generations ago bread was made in 12 or 14 hours; now it's made in two. Bakers don't teach slow fermentation any more. Raw materials have become very poor."
The polarisation of French baking, with figures such as Vasseur at one end and mass-produced supermarket baguettes at the other, has sparked a movement to restore French bread to its former glory. The backlash is supported by some of the most successful names in the business. Bordeaux-born Pascal Rigo made his name on America's West Coast, where he ran a chain of bakeries called La Boulange that he sold to Starbucks for $100m in 2013. On a trip back to Cap Ferret, the holiday resort he frequented as a child, he dreamed up his latest business: P'tite Boulangerie. The idea was to launch a micro-boulangerie where a young baker would make bread using the best ingredients and traditional techniques. The first kiosk was a success so he began looking for defunct bakeries around France where his idea might prosper. "It's a great opportunity for a young baker to start," says Rigo. "We make the investment and can do all the administration for them. They are free to change everything and anything, choose a miller, make the products they want."
One of the main problems for aspiring bakers, he says, is the cost that comes with the lease for a bakery (often more than €400,000 plus the cost of equipment). "The investment is so big that you are hooked for life," he says. With the P'tite Boulangerie model, the initial cost is closer to €100,000, which his office provides; as the baker earns, they can buy up to 70 per cent of the equity. "It's a concept by a baker, for a baker." P'tite Boulangerie now has 10 locations, mainly in southwest France; there are three branches in Paris. Rigo's next move is "to go to the wolf's mouth" and tackle the problem of low-quality bread sold in supermarkets. He wants to introduce passionate artisans to the world of the hypermarché – and start changing eating habits. "Instead of fighting with the supermarkets we are going inside them to convince them that the future of French bread is artisanal. For me that's the big deal."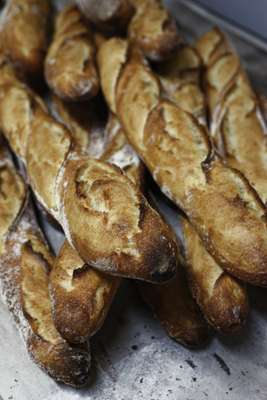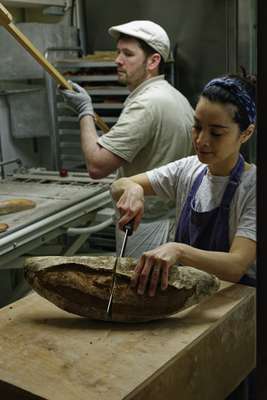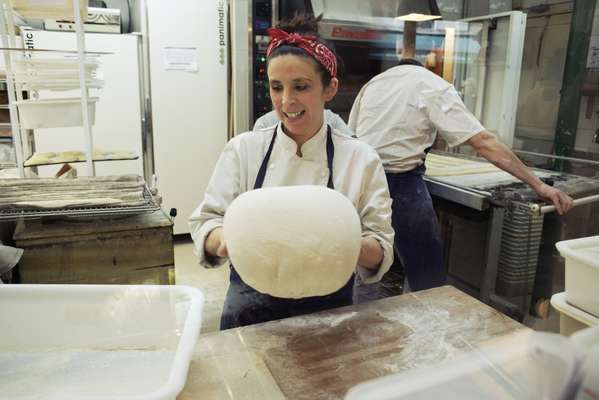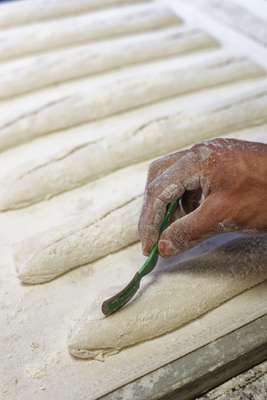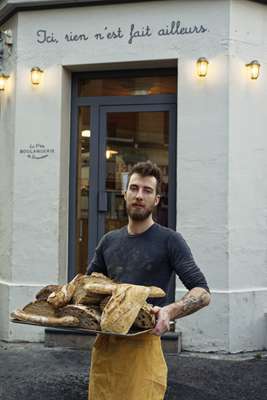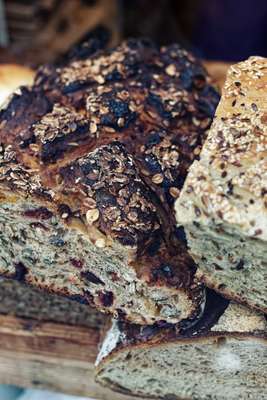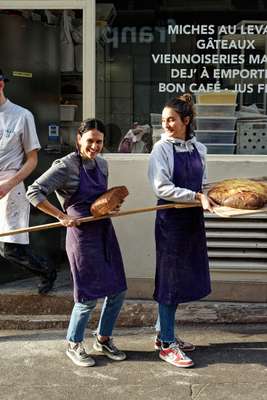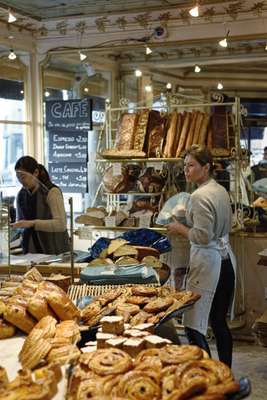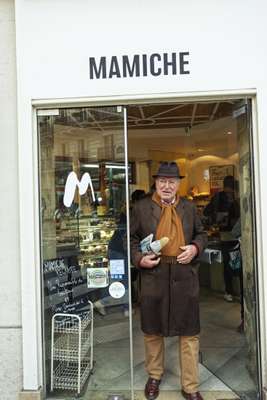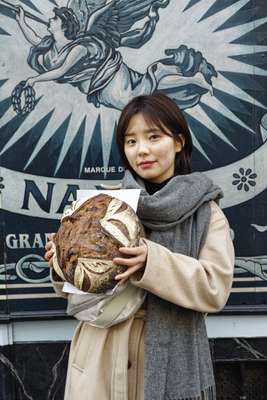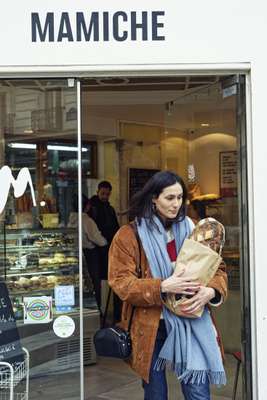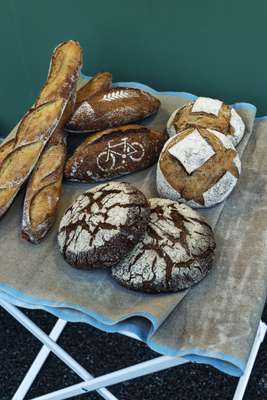 Christophe Vasseur, meanwhile, has just signed a lease on a new school for bakers in Ossès, a town near the border with Spain, where he will teach his techniques to new generations; the school is due to open in September 2022. "The only solution is to train people my way," he says. "Every year I want to train 40 to 50 bakers. I want to teach them the old-fashioned way, when time was an asset not an enemy and when using the best ingredients was a common thought. In bread there is love and friendship," he says, paraphrasing French writer Marcel Pagnol. "That's what it should be: craftsmanship, a passion."
He's keen to see the nobility of his profession restored and believes that he can contribute by teaching aspiring bakers to bake bread the right way – and by showing them how to delight customers by making brioche with orange blossom, pastry creams with fresh eggs and tarts with unprocessed seasonal fruit. He will also teach the skills needed to make their enterprises a commercial success – from management to marketing and accounting – and believes that there is the potential for great financial rewards in baking. "My bakery finances the school," he says. "As long as you do it the right way, you can become very comfortable economically."
Vasseur says that good bread should be treated like good wine: it has layers of flavour, colour and texture. In viticulture, ideas about the nuances of taste and terroir have been considered for years. "Wine is ahead. What I see in France is the growth of natural wine, no chemicals at all. What you used to drink, say, a burgundy, it was rather standard. Now you taste the earth, the sun and the wind. That revolution started 10 years ago. For bread we are, hopefully, at the beginning." If French bread is going to recover it will need to change its approach to raw materials. While they are in the minority, an increasing number of farmer-bakers are restoring the link between land and loaf.
After a long and distinguished career in electronic music as one half of Groove Armada, Englishman Andy Cato bought a farm in Gers, in southwest France, and began experimenting with ancestral methods of sowing wheat. Because the land he inherited was so degraded by years of industrial farming use, he decided to sow and harvest using horses and reintroduce cattle to the farm to recreate nature's symbiosis between plants and animals. "We sow the wheat into permanent pastures, using strategic grazing animals for fertility," he says.
Cato spent many years in search of ancient wheat varieties long forgotten by industrial farming; when he found them he sowed them into his pastures. "They've still got the genetics of the wild wheat plants that were found on the banks of the River Nile 10,000 years ago," he says, recalling the search that took him all around France, crawling through disused silos and talking to everyone from retired farmers to horticulturalists. "They're magnificent, hardy, highly nutritious crops."
Cato initially found it impossible to make good bread from the ancient flour he ground in his own mill – but instruction came from an unlikely source. "I found an old book that was written by the king of France's baker in the 17th century," he says. "I got to the point where we made lovely bread." Today he sells the produce from Tuesday to Saturday in his shop in the nearby town of Auch and at a twice-weekly market; he also supplies bread to local schools. He insists that it should be thought of as a superfood: it is rich in amino acids and essential oils if it is milled quickly and baked well. In fact he believes that bakers should start talking about flour in the same way that coffee aficionados talk about their beans. "The fresher the flour the better the bread," says Cato, who explains how his stone mill sends its flour directly to the bakers to ensure its freshness. "You lose half of the essential oils in flour after 24 hours. Our flour is never more than eight hours old when the bread is made."
The demand is growing for such organic ingredients. Sébastien Corréard – whose family mill, Minoterie du Trieves, has been going since 1906 – says that the demand for biological flour has increased by 20 per cent over the past six months alone. His mill takes in organic wheat from Isere, Drome and the Hautes Alpes regions and tries to keep distribution local to reduce carbon. Despite the keen market for his product, he says that he finds it difficult to convince local farmers to turn their land over to organic methods because the yields are much lower. "With organic cultivation, you produce about 40 quintals per hectare," he says. "In conventional farming you produce 75 quintals per hectare, so not all farmers want to do it." Even so, Corréard thinks that changing attitudes will force the issue. "Now the French consumer wants to find authentic products. They are looking for bread that has taste, which is well preserved; they want a 'melting crumb'. The baker is obliged to react if he does not want to lose customers." After years of steady decline, new data shows that bread consumption is already beginning to stabilise with a trend towards traditional and specialist varieties. Points of sale have become key: there's a desire to connect to artisanal bakers and a growing attachment to family-owned boulangeries. "For the French, going to our local boulangerie used to be automatic but now they are starting seek out quality," says Victoria Effantin, who opened the boulangerie de quartier Mamiche in Paris with Cécile Khayat in 2017. "Over the past three years we've seen this shift: customers are more discerning, more health conscious."
On a cold Sunday morning in the small town of Jouars-Pontchartrain, a 40-minute drive from Paris, locals queue patiently outside the sage-green façade of De Pâte à Pain in the hope of buying a crusty wand of bread before they sell out. Married couple Antônia Sato and Richard Ildevert opened their shop here in 2016. "We wanted to do something where we could work together," says Ildevert. Running the shop is a huge challenge, he says, but is worthwhile despite the 16-hour days. "To make a product by hand from very simple raw ingredients and to give the customers great pleasure from this – it's very rewarding."
The couple recently won a television show called La Meilleure Boulangerie de France (The Best Boulangerie in France), which is now in its sixth season. Ildevert, who studied at the Paris cooking school l'École Lenôtre, says that customers are increasingly keen to see how the products are made, to have contact with the artisans and watch them at work. "People love to stop by and say a coucou," he says of his shop. "Its a little town, people are meeting each other here, it's diverse: we have owners of the local chateau queuing next to daytrippers."
In France, bread has the power to bring people and neighbourhoods together. It also has a role in defining the national identity: the French Revolution of 1789 was precipitated by flour wars and bread riots and even Napoleon was known to have an obsession with the price of bread. "Bread is who we are," says Vasseur, standing at a counter at his bakery giving instructions to his team. He and a small but determined group of activist-bakers and biofarmers hope that substance, taste and quality will define France – and its bread – for years to come.
Baked to perfection
bread types
By Sophie Grove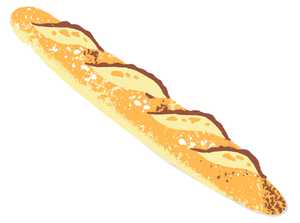 1.
La baguette: Nibbling a baguette on the way home from the bakery is a national pastime. We recommend the protected "tradition".
2.
La couronne: There are regional varieties of this bready "crown". This example is Bordelais.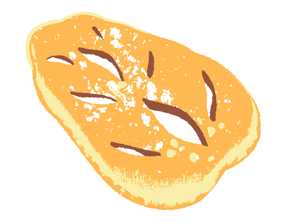 3.
La fougasse: Leaf-shaped loaf that hails from Provence and is often baked with olives.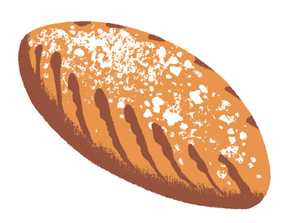 4.
Le pain de seigle: Made using 65 per cent rye flour and often served with oysters.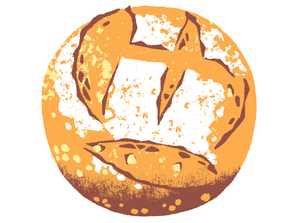 5.
Le pain de campagne: A crusty, slightly sour and often round loaf made with 10 per cent rye flour. Best served with charcuterie and soup.