Media / Lyon
Finding its voice
After switching up its approach, Euronews is in the perfect position to report on Europe's shifting sands.
"Is Tübingen in Germany?" shouts Anglo-French news anchor Belle Donati, as the wall-sized screen behind her starts playing a pre-recorded report on Cristiano Ronaldo's tax scandal. At the opposite end of the newsroom, the German team may not have heard her call for help but the Brits at a closer desk respond in time for her live throw to an item from the town in Baden-Württemberg. In a relatively uncommon set-up, Euronews's studio – where the television network's new English-language breakfast show Good Morning Europe is being filmed – sits right in the middle of the newsroom, a thick red line on the floor dividing it from the rows of computers where journalists are typing silently. When the live edition is over, the room's multilingual hubbub picks up.
About 30 nationalities work in this office to produce daily bulletins dedicated to European affairs in 12 languages. They're broadcast to 160 nations around the world to an average of 134 million viewers a month. On the first floor of this huge pea-green building in Lyon's once-industrial neighbourhood of La Confluence, some teams are easily identified by flags and football memorabilia (a picture of Paul Pogba is the French team's totem). The Hungarian and Greek editions are produced off-site from Euronews's Budapest and Athens bureaux. The Russians sit upstairs with those working on the Turkish, Farsi and Arabic editions. Downstairs the floor is shared by the French, Portuguese, Spanish, German, Italian and English-speaking teams. The latter sit centre-stage, as close as possible to the main studio where the new presenter-led formats, which have debuted on Euronews World over the past year, are anchored in English.
"The biggest thing we have learned since we started is how to unify all our different voices," says CEO Michael Peters in his French accent. Since it was founded in 1993 in the Lyon suburb of Écully, Euronews has sometimes been unfavourably regarded as perhaps the continent's most vanilla broadcaster: its output consisted of using the same press-agency footage across all of its 12 channels but with different commentaries. No journalist's face was ever spotted on air: everything was delivered in a tone of unforgiving impartiality, in which the network took pride.
But as Europe changed, the broadcaster realised that it needed a different, more hands-on approach. If it was to chronicle a continent whose destiny has become one of the world's biggest stories, it had to get people involved. "With a flat post-produced system of edited pictures with comment, we were reporting about Europe but we couldn't make our point," says Peters. "These different formats allow us to give more dimensions to the European story. We have a voice to give at this very challenging time."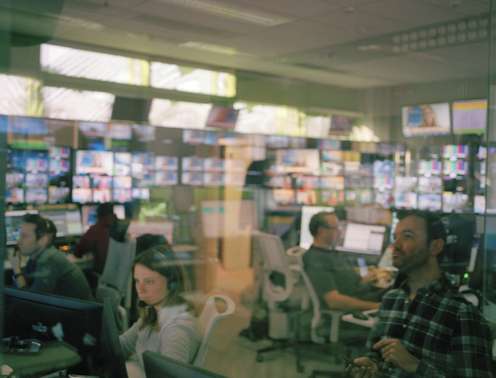 At first the network was entirely owned by a roster of national broadcasters and authorities (including France Télévisions and Italy's Rai). But in 2015 Peters brought in external investors to back an aggressive expansion plan. That's how Media Globe Networks, owned by the Egyptian Sawiris family, became its majority stakeholder. US giant NBC also bought a hefty 25 per cent of operations in 2017 in a bid to expand its foothold in Europe (and make use of Euronews's correspondent network).
The introduction of the anchored news bulletins on Euronews World – complete with sunny Stateside-looking caps-lock branding – is the most visible effect of the revolution introduced by NBC. But much of the change inside Euronews was already afoot before the Americans disembarked. Specifically, the idea that each language edition should be free not only to decide its bulletin's running order but also produce its own stories, independent of what's on the agenda for other editors.
"If we compare Euronews to a kitchen, it used to be that we had a big chef and lots of sous chefs, [the changes] allow us to create something that is tailor-made," says anchor Tokunbo Salako moments after stepping off the set of afternoon show Euronews Now. "There were advantages to the old system inasmuch as we had one unified message and the different language teams would give different spins. There was a philosophy for many years that was faceless, there was no ego. In some ways it reflected the outlook [that Europe had]."
The changes have meant a drastic increase in the channel's output. Despite poaching a few faces from the likes of the BBC, France 24 and Al Jazeera, the new regimen required staff to rethink the way they approached their work. "We give journalists responsibility and control so they can take the content from idea stage to production," says Duncan Hooper, a former news editor at The Daily Telegraph who is now editor in chief of Euronews's digital platforms. "We were able to say: the journalists can edit their own stories, which means specialist editors can become journalists." Some of Euronews's old guard had to train to become anchors – including those who now present their own language's version of the evening show Euronews Tonight (or Euronews Abend, Euronews Soir or Euronews Noite, depending on who's at the helm).
Having to produce – and break – the channel's own stories also led to a growth in the network of correspondents and freelancers on the ground who can shoot footage. But rather than spending big sums on camera equipment, all reporters have been armed only with smartphones with which they can broadcast live. The resulting images may not have the aesthetic rigour of hyper-produced reports but they sure are more affordable to gather. Yet Peters maintains the decision has an editorial rationale too. "Our reporters are absolutely alone – they don't have any cameraman, it gives them enormous freedom to get inside what's happening," he says.

The approach paid off for journalist Anelise Borges, who managed to get the only spot available for a broadcast reporter on board the MV Aquarius, the migrant rescue boat that was refused access to Italy's ports for 10 days. Her recordings were used by news organisations the world over. The smartphone technique also helped reporters gain the trust of the gilets jaunes, who were more willing to speak into a phone than to a camera belonging to a recognisable mainstream news outlet.
Euronews's ability to position itself as an outsider brand may seem at odds with its ambitions to become the continent's go-to source for European news. It is also surprising considering that for years the network was often mistakenly perceived by many as the European Commission's mouthpiece. The introduction of NBC into the equation gave Euronews yet another identity headache: now it's having to field accusations of allowing Americanisation.
"We have never been as European as we are now, since the arrival of NBC," says Peters. "The bet I made when I did [the nbc] deal was that if we can keep our European DNA in terms of content but add the fabulous storytelling skills coming from the Americans – if we can speak about Europe in a different, more sexy way – then everyone will win." This identity and operations shake-up has allowed a legacy player to appropriate the ways and looks of a start-up – including investing in a social-media desk called The Cube. It's a live studio that can be used when news breaks online but that has a strong grounding in fact-checking.
Perhaps equally important in making Euronews less of a mainstream player is the fact that its offices are not based in Europe's (nor France's) centre of power. "It's like being in a neutral zone," says Peters from his neat top-floor office overlooking the River Rhône. "It gives us distance, it gives us a broader perspective of Europe." At a time when much of the discontent about the EU centres on a feeling of disconnect from the so-called "metropolitan élites", being closer to the continent's smaller streets helps to disarm audiences (although a 14-strong Brussels team keeps tabs on EU goings-on too).
While getting experts and guests to join programmes in person at the Lyon studio can be challenging, the city is proudly highlighted as the network's home in much of its output: a panorama of its red roofs features in all bulletins' opening sequence, no matter what language. That Europe's voice should be broadcast out of Lyon says something about what European identity is – and who's trying to claim it. From inside this box of a building, Euronews feels like an international company but outside the windows, Lyon remains an eminently French location. "The link between media and the place where it lives has more impact than we think," says Peters. "The culture of the city where we are has, I'm sure, some effect on journalists' day-to-day work."
Perhaps it's those one-hour lunches, which sometimes come accompanied by a glass of Côtes du Rhône, or the directness with which decisions are made and communicated around the office. Euronews World is presented in English but, as hidden as it is, Europe's voice may have a bit of a French accent.
"We can't make noise with a post-produced news bulletin of 10 stories. We needed to implement new formats. We have a voice to give in this very challenging time."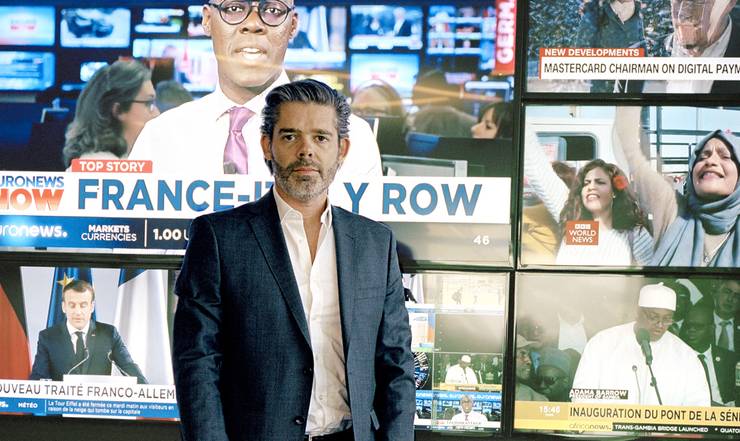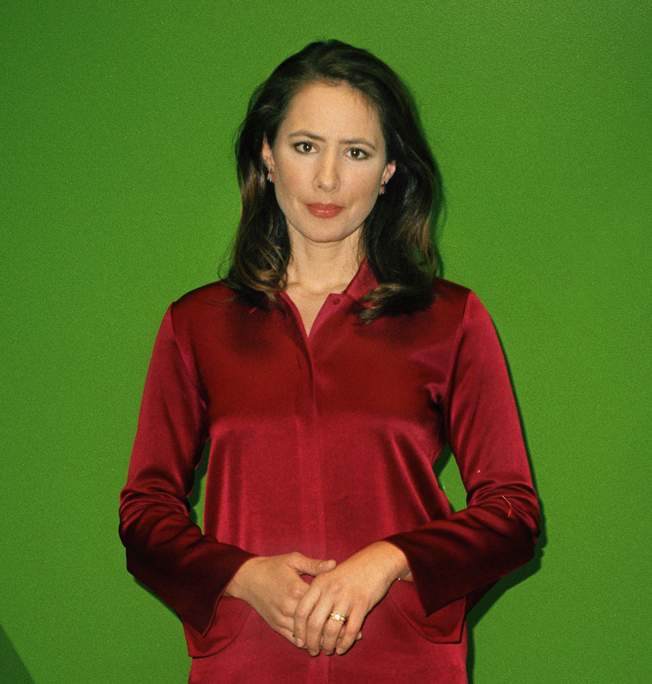 "I like a breakfast-show style that is chatty and warm; I try to reduce impenetrable jargon."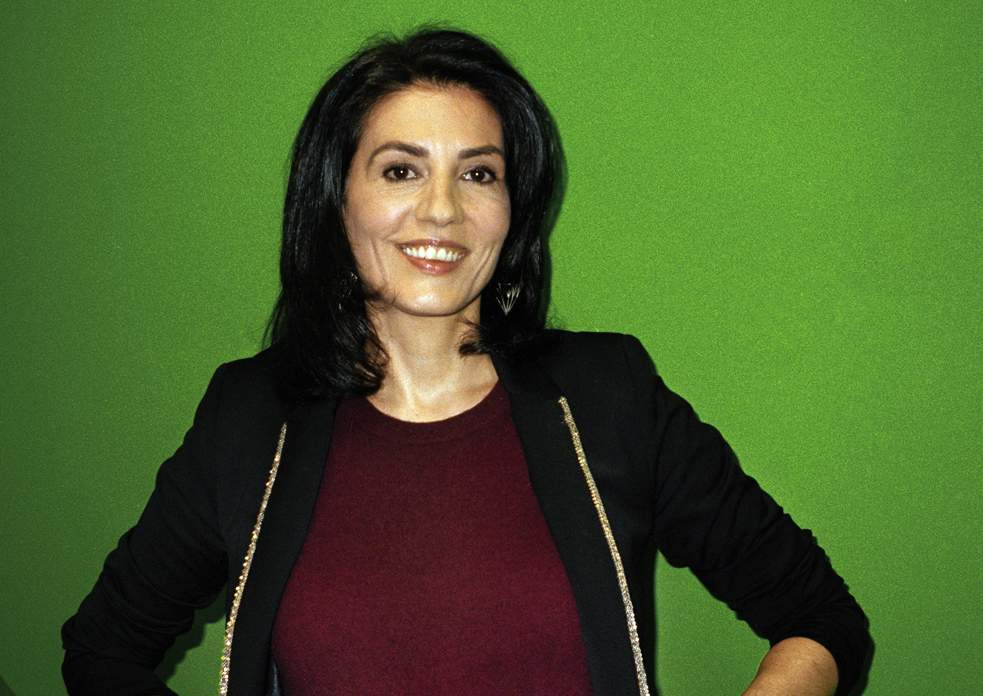 Sophie Claudet
Deputy editor in chief of magazines
"We are not the EU's PR agency. There is no editorial interference: when needs be we are critical."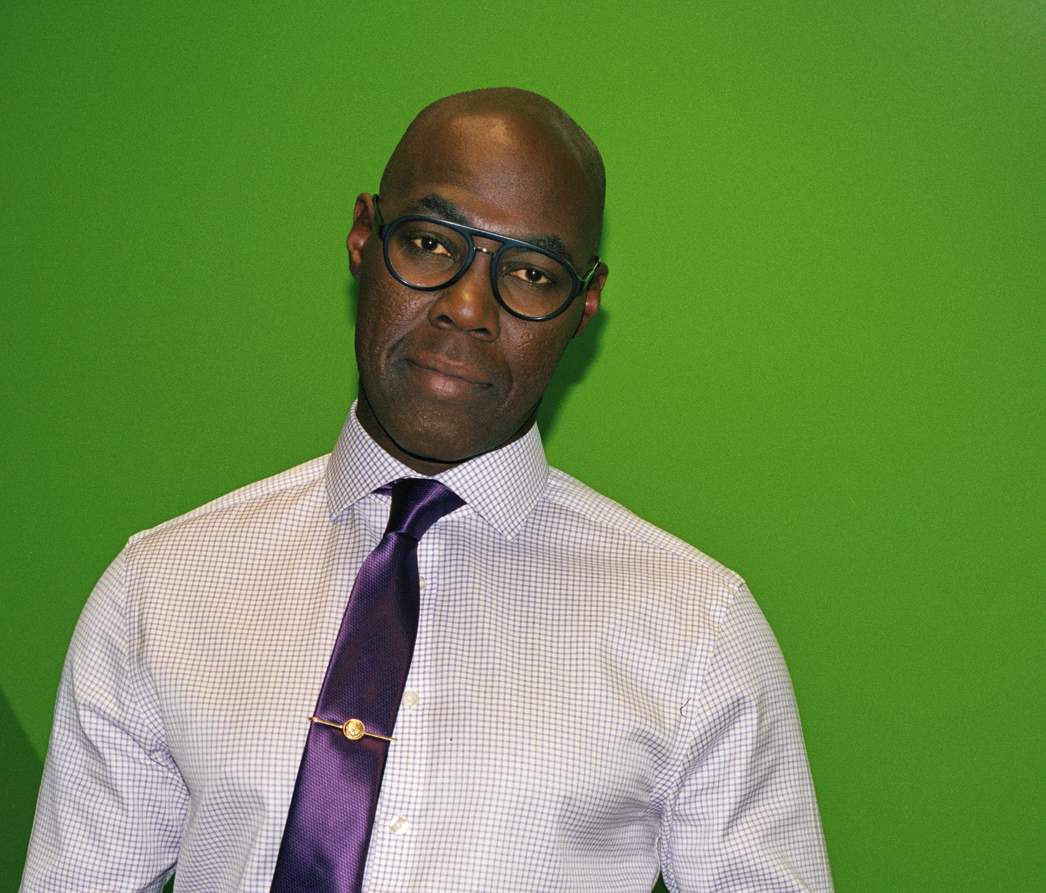 Tokunbo Salako
News anchor
"Technology has changed. It's now more affordable to broadcast."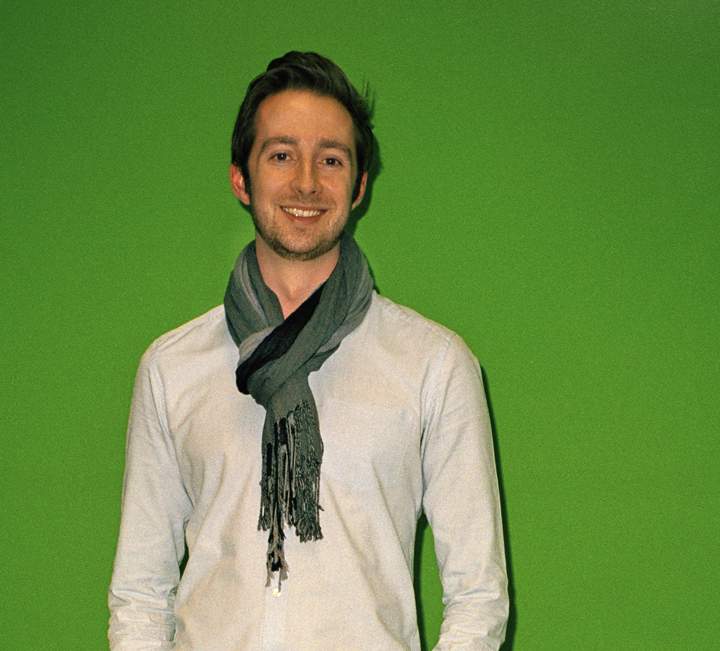 Alex Morgan
Presenter, The Cube
"This whole concept was untested and we spent the last nine months establishing it."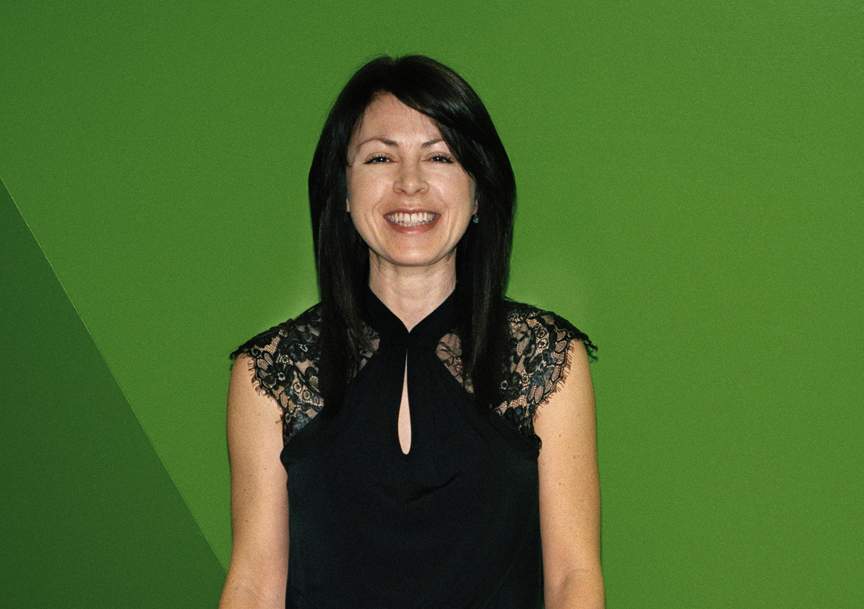 Sarah Taylor
Senior producer
"What makes Euronews is all the languages: it's a big collaborative effort."