Market / Paris
Fresh pickings
We take a Sunday amble among the stalls of France's chicest culinary catwalk: Boulevard Raspail.
While the ruinous-for-retail gilets jaunes protestors continue to make their displeasure known in central Paris every weekend, there's a well-heeled clientele that wends its way to the 6th arrondissement for an assembly of another kind. Close to Le Bon Marché and the recently rehabilitated Hotel Lutetia sits something of a culinary catwalk for the capital's chicest shoppers: Le Marché Bio du Boulevard Raspail. The stallholders, passionate about their produce's organic credentials, have massed on this narrow street every Sunday for the past 30 years.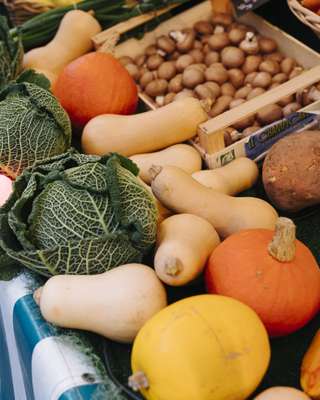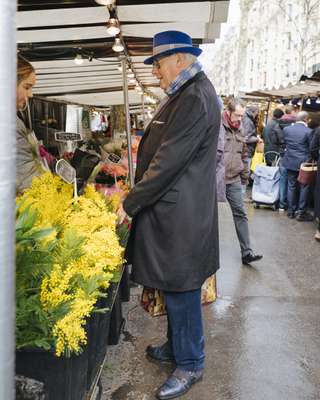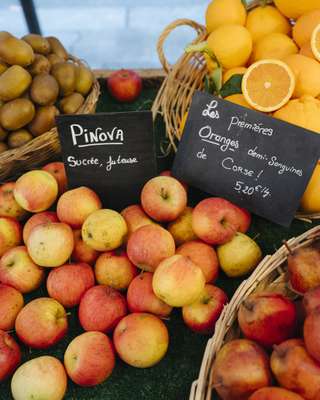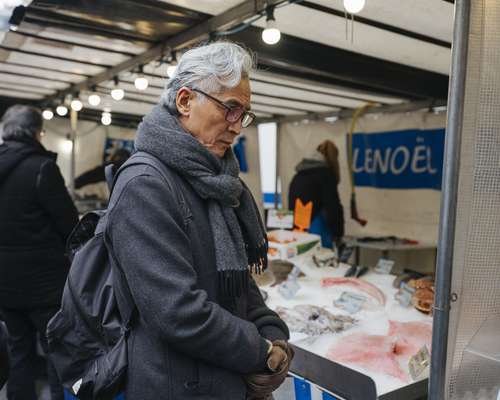 Open from 09.00 to 15.00, the 50 or so berths in Saint-Germain-des-Prés now sit on the recently renamed Allée Sonia Rykiel (mayor Anne Hidalgo renamed it in September to commemorate the designer). monocle joined the throng of produce-minded prospectors – among the fresh fish, eggs and juice vendors – to see what all the fuss was about.
Galettes, At the entrance to the alley there's often a line of shoppers waiting for sizzling galettes de pomme de terre (potato, onion and cheese pancakes) hot off the griddle from Les Gustalins. The vendor, who asks to be known simply as "galettes man", has been here for 26 years.
Fish, Pierre Lenoël, at the end of the market closest to Raspail Metro station, should be an early entry on your itinerary. It's not uncommon for him to have emptied his nets and sold out by midday.
Cheese, Karim and Damien sell organic cheese from Bourgogne and Lozère. Julie pitches in at the weekends with the selling but the tomme de chèvre de Savoie, fondant de chèvre and gouda de chèvre all seem to move themselves.
Fruit and veg, Louise Verger and boyfriend Jonathan flog the vegetables grown on her family farm in Essonne, south of the city. Verger claims that her lack of skill in the field drove her to selling rather than growing the produce.
Juice, Mérita makes wheat juices. She presses wheatgrass from Seine-et-Marne with her huge manual juicer and serves shots to help keep her customers fighting fit.
Health food, Sol Semilla was founded by Jean François Hammërle. He sells the kind of homemade, health-conscious recipes that draw crowds. Expect spirulina pesto or cacao juices made with cocoa beans from Peru, plus a purple number calling itself an "invigorating potion".
Pastries, Valerie Healey took over her husband Michael's English muffin business and makes some 600 of them each weekend; she drives 500km to attend the market. Her coffee and chocolats chauds are also advised.
Nuts, When monocle visits, Guilhem de Montal is participating in the market (on the outskirts) for the first time. The Grenoble-based business sells nuts and nut oils – but despite spotting a hungry market in Paris, Guilhem neglected to bring an umbrella to keep himself out of the rain.