Manufacturing / Creil
Not changing tack
Modern technology has little place at Rivierre, France's last working nail factory. Workers here have faith in traditional ways – and their century-old machines.
As the train slows down on its approach into Creil, the first thing you notice are the abandoned factories that line the tracks: dirty, with broken windows and a general air of neglect. This former industrial and transport hub may be just half an hour north of Paris but it feels like another world – a stark reminder of the decline of manufacturing across the West and all its accompanying problems.
Rivierre Nail Factory is a welcome exception. Tucked away in a complex of 1920s warehouses, the company has been making nails since 1888, when founder Théodore Rivierre acquired a patent for a brand-new manufacturing technique using metal wire. Today, astoundingly, France's last remaining clouterie still makes them just as they were made back then, using century-old machines and know-how to produce a unique range of nails for everything from ship-building to luxury handbags.
"Ninety-nine per cent of the machines we use are originals from that time," says Luc Kemp, the factory's owner since he bought it in 2006. "That's one of the reasons we are able to produce nails that no one else can. These are not nails that you will find in a diy shop."
As a result, stepping onto the factory floor is like stepping back in time. Despite the dingy building there is a thrill from the rows of ancient machines thundering away, a raw roughness that is the perfect antidote to the slick technology that dominates modern manufacturing.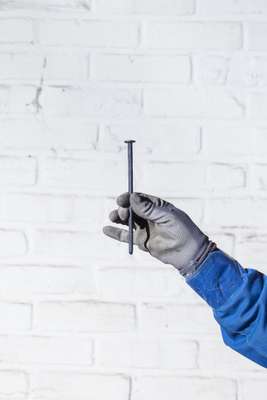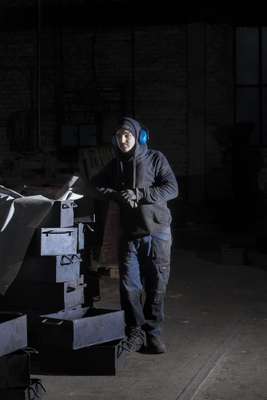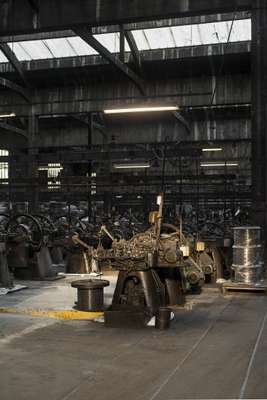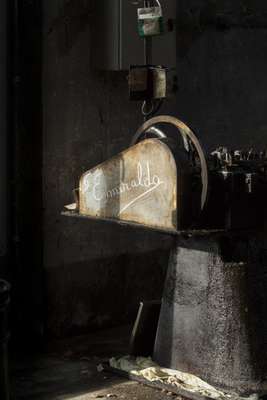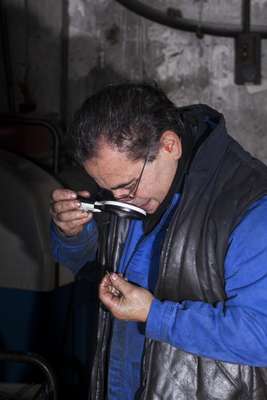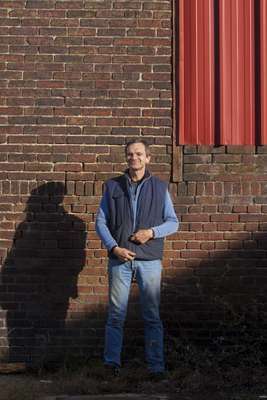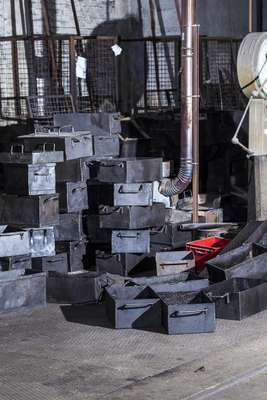 "Here you can see all the steps of what you're making, from beginning to end," says Paulino Nogueira, 57, who has been manager for 10 years. "It's also easier to control the quality." He nods at his oil-stained hands: "These machines need a lot of maintenance but they work well and the quality of the products is good. I don't think new machines would be better."
It is largely due to Kemp's dedication and vision that he has been able to breathe fresh life into a company that was on the verge of closing. "I didn't know any other company that had no sales office for 20 years but was still selling things," he says. "It was underinvested but had potential."
So he started developing the brand, brought in a sales team, created smaller package options to adapt to changing demands and invested in a website and webshop. It worked almost instantly. "Initially the staff were very suspicious," says Kemp, a former Aldi manager. "They thought I would close the factory. When they saw that business was flowing again and we even had new customers, they started to become confident."
The strategy has paid off. Revenue last year was just over €5m, up from less than a million in 2006, with up to 80 per cent of sales coming from abroad, mainly Europe and North Africa. From tiny gold pins used in toy model trains to large bolts for old castle doors, Rivierre has made a name for itself as a specialist that can create any nail in the world.
This success has allowed him to grow the workforce from 22 to 35. That includes 18 factory workers, many of whom have undergone year-long in-house training to learn how to operate and look after the beating hearts of the company.
The attention to detail doesn't stop there, either. The team also continues to package many of their nails in the same way they did 130 years ago: hand wrapped in sturdy paper (now fully recycled) and tied with string – the perfect finish to a truly "Made in France" product.
Although the company has been recognised as a national heritage project, it doesn't receive any kind of government subsidies, relying instead on its niche position in the market and a shared commitment to keeping the factory alive. "You need passion to run this place," says Justine Fantoni, head of communications. "Heritage is important to us. In this city we had lots of factories in the 19th century but today only a few remain. So it's our duty to keep this place going. If not we would be completely separated from the past."
Rivierre in numbers:
1891 Year oldest machine still running was made
1925 Year youngest machine still running was made
325 Number of old machines
2,800 Number of different types of nails produced
3mm Length of shortest nail
310mm Length of longest nail