Observation 2 / Global
Blooming marvellous
The much-loved cherry blossom season is big business in Japan. But when will it hit? To find out, a private weather forecaster employs all the tools at its disposal – including people power – to pinpoint the top petal potential.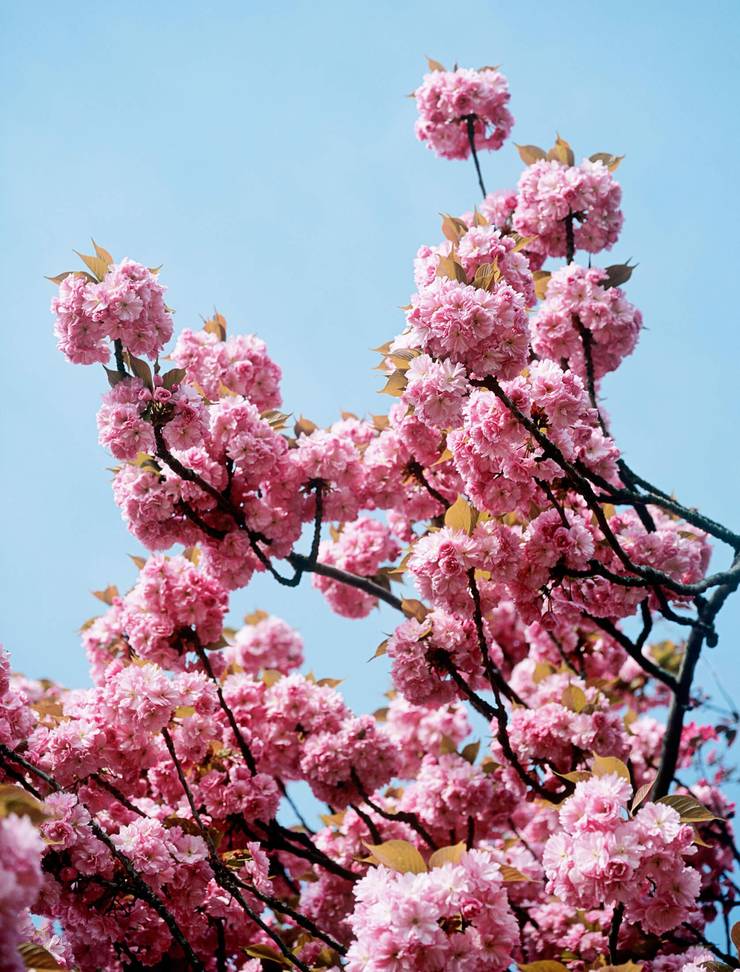 From the 23rd floor of a waterfront tower in Chiba, meteorologists at Weathernews Inc – Japan's largest private weather forecaster – have a grandstand view of the elements unfolding in front of them as they pass over Tokyo Bay and on to Mount Fuji beyond. Staff only have to look through the window to see how the weather might be affecting the transport system. "From up here the forecasters can see planes taking off at Haneda and they can see ships, trains and roads too," says spokesperson Miku Touma.
There are 800 people in this office, a third of them specialists who spend their day scrutinising data and satellite images to come up with Japan's most accurate forecasts. It's their job to tell airlines when meals should be served to avoid turbulence and to advise container ships on the most stable routes around the globe. At home, the information they provide keeps roads clear and trains on track.
The company's airy open-plan head office is lined with screens tracking weather patterns and impending tropical cyclones. Tucked among divisions with names such as Global Ice, Air Quality and Terrestrial Phenomena is the sakura team, which has a uniquely Japanese goal: to predict the date when Japan's famous sakura – cherry blossoms – will bloom. Hanami (cherry viewing) season is a pivotal moment in the Japanese calendar. As the country shrugs off winter, cities up and down Japan are dusted with the pink blossoms of the Somei-yoshino cherry and workers, schoolchildren and tourists come out to picnic under the trees. Katsuhiro Miyamoto, a professor at Kansai University who has studied "hanamics", has estimated that hanami contributes more than ¥650bn (€5.1bn) to the Japanese economy in two months. Shops are filled with sakura-flavoured snacks and shift vast quantities of beer and food. Since 2004, Weathernews has run the Sakura Project, which crowdsources data from the public. Every year 10,000 citizen observers send in photos of buds that the team can then study to see how close they are to blooming. The specialists also receive updates from hundreds of parks and 13,000 observation points. The sakura boffins then collate all the data for the most accurate picture.
They are also working on simulations to explore the future of cherry blossoms in the era of global warming. It doesn't look good. "The worst-case scenario tells us that in 100 years there won't be enough of a drop in the winter temperatures and the cherries won't bloom anymore," says Touma. Time to spread out the picnic rug and enjoy those fleeting blossoms while you can.
Dispatch from Hong Kong
By James Chambers
Three quarters of Hong Kong is green space – a surprising statistic for a famously steel-and-cement city and a source of growing angst. As Hong Kong's population continues to grow and housing demands rise, the government is looking for ways to expand land supply without tarmacking its beloved country parks. About 6 per cent of the city is reclaimed land but officials still face a significant shortfall.
Chief executive Carrie Lam recently launched a HK$500bn (€559m) blueprint to create a new artificial island. Dubbed Lantau Tomorrow Vision, the mega land-reclamation project could eventually provide a roof over the heads of more than a million people – a vital source of housing in a city notorious for micro flats, coffin homes and cubicle-sized apartments. Even so, thousands have taken to the streets to protest the sky-high cost and environmental impact.
But creating an entirely new island in the South China Sea is not the most controversial proposal to solve Hong Kong's severe housing crunch to date. The city's elite are up in arms after the government approved a plan to reclaim 32 hectares of the Hong Kong Golf Club in Fanling. The private club traces its roots to the 19th century and hosts the annual Hong Kong Open. Members argue that the course is a necessary training ground for future professionals, not to mention an essential networking venue for an international business hub. Hong Kongers, however, are likely to see the repurposing of a snooty golf club for badly needed housing as a victory for common folk.
The idea could also find favour with the central government: Chinese president Xi Jinping – an avid football fan – is known to dislike golf. Building on a chunk of the famous golf course could please both the people and the president – a rare hole in one for Carrie Lam.