Hillside revival / Japan
Destination: Japan
A new chic hotel is set to revive Onomichi, a sleepy port town in Hiroshima prefecture flanked by hills and historic temples.
Lantern Onomichi Garden (Log) sits on a steep hillside overlooking the scenic Setouchi Inland Sea in western Japan. This tranquil hotel is the latest venture from hospitality group Discoverlink Setouchi, which is set on reinvigorating the port town of 138,000. It has already regenerated a number of neglected buildings in the area, including the Onomichi U2 hotel, restaurant and retail complex housed in a former maritime warehouse – and Log won't be its last project.
"Locals don't usually walk up the mountainside," says Takanobu Yoshida, Log's general manager, taking in the view from the hotel's rooftop. He points to a cluster of abandoned traditional wooden buildings in the vicinity. "We want to attract locals here and eventually put the lights back on in these empty houses," he says.
When Discoverlink bought the Log property six years ago, only two rooms of the L-shaped, three-storey apartment block dating from 1963 were occupied. Yoshida's team commissioned Bijoy Jain of Studio Mumbai in India and Muguruma Architects & Carpenters in nearby Kagawa to transform the languishing space into an inviting hotel. "The building was opaque and heavy in weight and mass. Our objective was to make it open, light and porous to the environment," says Jain of his first international architectural project.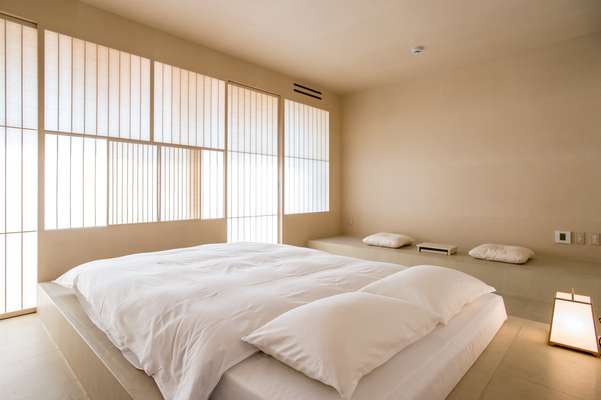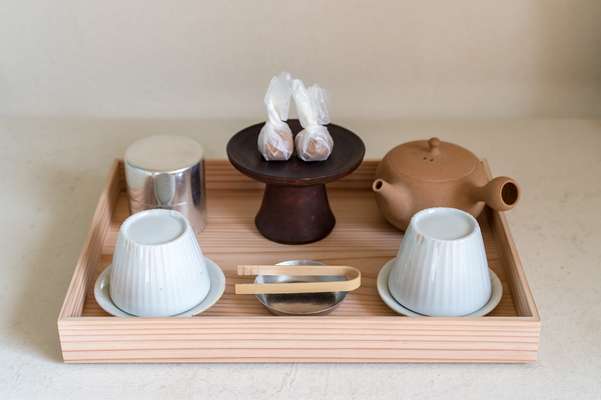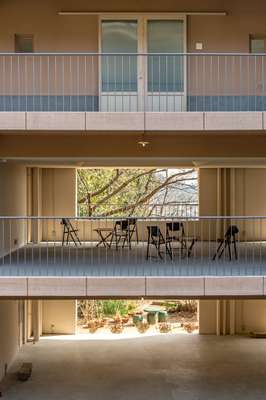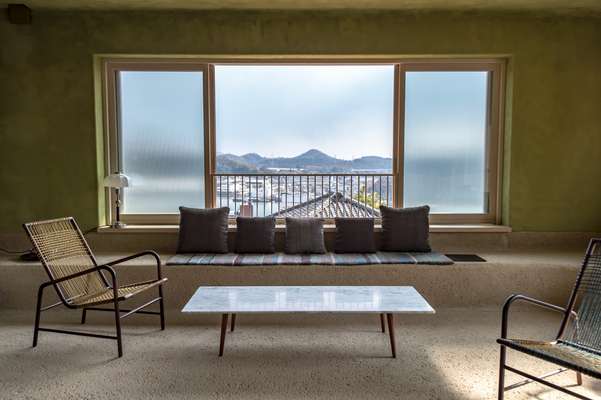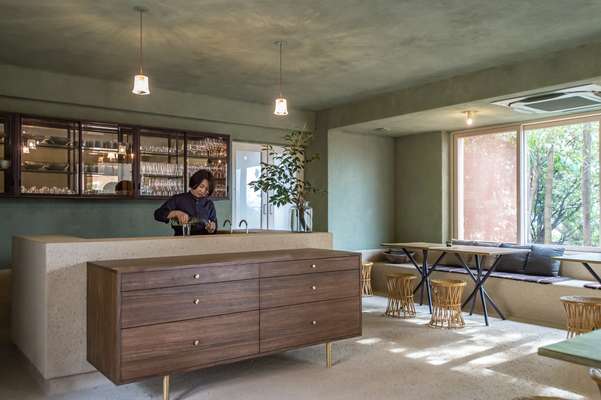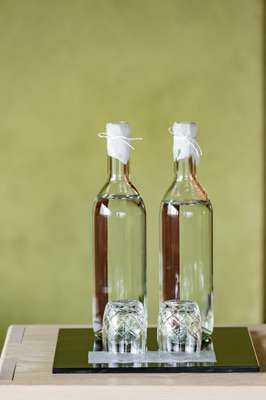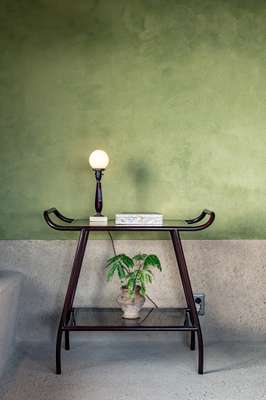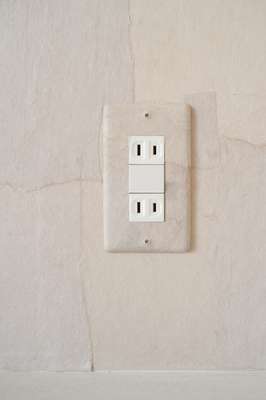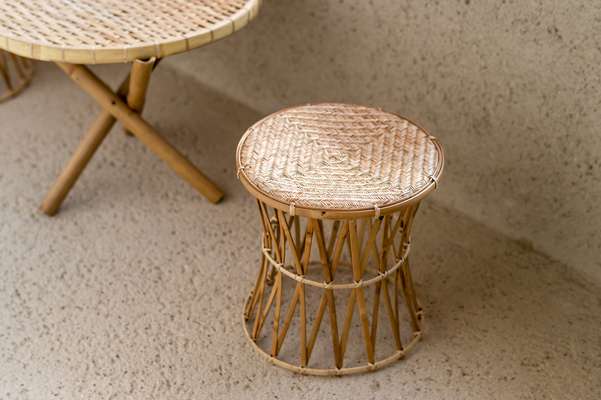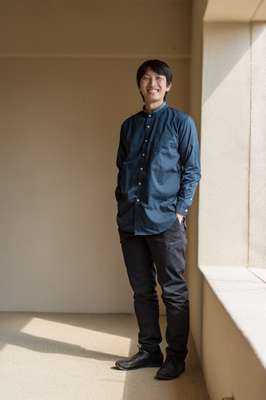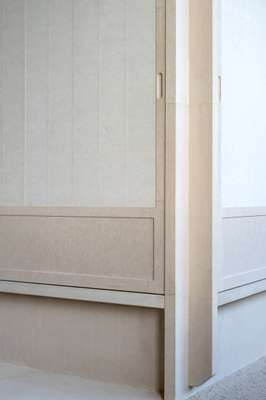 Four years in the making, the once forsaken building has been reborn as a six-room hotel. Wherever they could, Onomichi's residents and Discoverlink staff joined the architects, craftsmen and builders in getting their hands dirty. "The idea behind working with the hands was to instil an intimacy and care into the way things were done. It was also a way to humanise the concrete frame," says Jain.
Log's exterior walls are finished with plaster made from the property's earth, while the guest rooms are lined with washi paper, made by Kyoto-based craftsman Wataru Hatano. Every element is designed to age well. To complement the earthy hues, London-based colourist Kate Dineen selected stunning shades of green and pink, which set a refreshing tone in the hotel's bar and library.
"Onomichi seems to be made up of contrasts," says Dineen, who has worked with Jain on and off for nearly 30 years. "I was drawn to the intensely alive and active port and the huge industrial-scale ships, which seemed in strange contrast to the very contemplative nature of the temple up on the hill, overseeing it all."
Dineen stayed in Onomichi for two weeks to come up with a fitting colour scheme, which she created by mixing natural pigments from the area's flowers and plants. "[Residents had] an enormous interest, generosity and pride in sharing aspects of the town with me," says Dineen. "It helped to shape my vision of Onomichi and then reflect that surprising mix of elements and character in the range of colours."
This engagement with the community was also important for Jain, who called on Japanese craftsmen to help create a portion of the hotel furnishings, including handmade ceramics and intricate copper window screens, designed to oxidise in the sea breeze over time. "The idea of the project was to make a space, threshold and opening similar to Naoya Shiga's dwelling – one that captures the landscape of Onomichi," says Jain, referring to the former home of one of Japan's most celebrated 20th-century novelists, which lies a stone's throw from Log.
It's a quiet neighbourhood; you can hear the birds chirping and the chatter of the occasional pedestrians. Inside the hotel, sheltered by impressive cherry trees, the atmosphere is calm yet convivial. The staff, dressed in neat uniforms, are on hand to welcome guests and suggest the best walking routes. It's a place to unwind and recharge – and the café-cum-bar is always open for a glass of Japanese wine or whiskey, which can be enjoyed in a cosy corner overlooking the sea.
The hotel represents another step towards enlivening the town and Discoverlink has exciting plans in the pipeline, which will give residents even more reason to trek up the hill. A hotel spa is in the works, as well as an outdoor theatre in Log's courtyard, which will be open to the public. Discoverlink's goal is ambitious but Yoshida's team knows that Rome wasn't built in a day. "Our purpose was not to simply open a hotel here," says Yoshida, reflecting on the vacant houses on the hill. "It'll take time but slowly we want to turn Onomichi into a bustling place once again."
l-og.jp
What sets Log apart:
1.
Placemaking
The garden, planted with large cherry trees, is open to the community, while the café offers semi-outdoor seating overlooking the sea.
2.
Good retail mix
The hotel shop at the reception sells regional delicacies, such as fig vinegar and citrus-fruit jam, as well as furniture designed by Studio Mumbai.
3.
Comfort is king
Guest rooms feature comfortable mattresses that resemble futons, designed to match the aesthetics of the room.
4.
Seasonal dishes
Kumamoto-based chef Ai Hosokawa creates delicious seasonal meals for Log's kitchen.
5.
Communal spaces
The dimly lit bar, painted in Kate Dineen's shade of pink, is a meeting point for locals and guests alike. Sip a cool glass of wine while listening to vinyl.