Insider's guide: Madrid / Madrid
Happy returns
The directors of the Conde Duque Cultural Centre are among a wave of creatives returning to Madrid. They show us the city – and beyond.
"We've returned to a Madrid that is unrecognisable," says Miguel Oyarzun who, in 2006, emigrated from the Spanish capital to the UK with partner Isla Aguilar. The couple went on to found Birmingham's successful Be Festival but are now back on home soil to assume a shared post as directors of Madrid's Centro Cultural de Conde Duque, which hosts workshops, events, exhibitions and performances.
Their return is part of a sweeping reform that saw the leadership of all Madrid's municipal cultural spaces opened up to public tender. "It's a special moment for culture in the city, a paradigm shift," says Aguilar. In the past the tendency was to appoint people close to the government. "People like us, once overlooked and armed with international experience, are bringing a new perspective to Madrid's milieu."
Creatives who left Madrid during the economic crisis are now returning to a city thriving with enterprise and artistic energy. "Our first impression was that Madrid has recovered its sense of joy," says Oyarzun. "There's a generational change that goes beyond the cultural fabric, feeding a greater eco-system that extends to the food and retail sectors too."
As we stroll through the city the couple point out the panoply of change, which includes everything from the refurbishment of an old literary café to the revelation that once-stuffy museums are now collaborating with avant garde artists to attract younger crowds. The couple constantly find themselves being reacquainted with the Madrid of old, which is being reinvigorated by a spirited new wave. "It's a great moment to have returned home," they say in unison.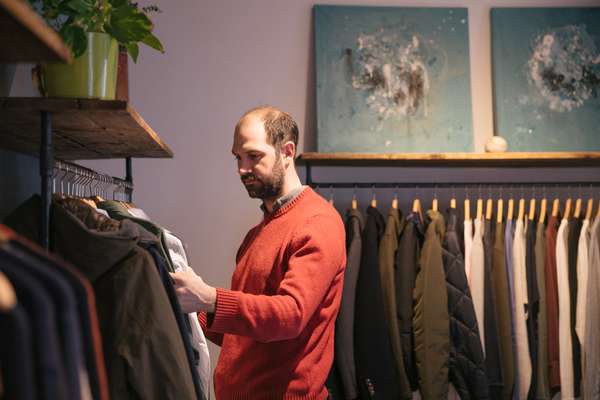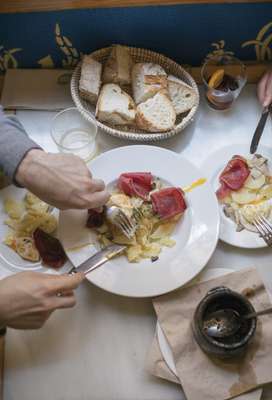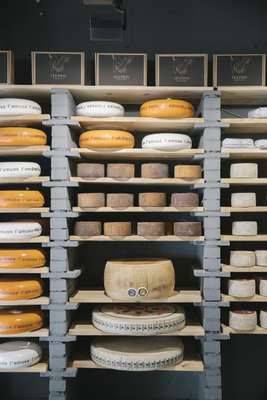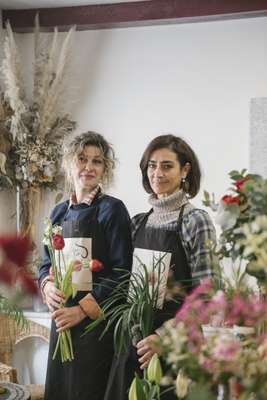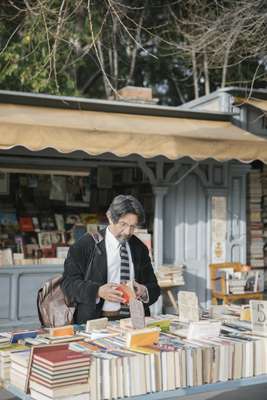 ---
Explore: Conde Duque neighbourhood: Reimagining one of the city's premier cultural institutions means long hours moored to office desks, making the vibrant and village-like barrio of Conde Duque a home away from home for the couple. Aguilar buys flowers from the floral artists Lola and Macarena at Flor de Lola (30 Calle del Conde Duque) and samples the cheeses at shop and workshop Quesería Cultivo (15 Calle del Conde Duque), while Oyarzun peruses the tailored threads at menswear shop Del Diego (7 Calle del Conde Duque). "Despite a population of millions, Madrid still maintains the feeling of a small town," says Oyarzun.
Stay: Gran Hotel Inglés: The spirit of revival has extended to one of Madrid's oldest hotels, the Gran Hotel Inglés, which opened in 1886 on the first street to have electric street lights and was frequented by artists and authors. Architects Elisa Rodriguez and Eva Longoria from the Rockwell Group paid homage to this history with a literary-themed refurb that marks a new chapter for this 48-room landmark.
granhotelingles.com
Stop in: Centro Cultural de Conde Duque: "Our first priority was to open this fortress-like building to the public," says Oyarzun about their effort to revive a centre that houses several theatres, galleries, a cinema, library and historical archive – all sequestered inside the fortified former barracks of the Royal Guard. "We've opened up new entrances, programmed site-specific installations and performances, and a temporary wooden apartment, built in the central square as part of Madrid Design Festival, was moved permanently inside to house artists in residence," says Aguilar.
condeduquemadrid.es
Eat: Restaurante Albur: "I've been coming here for more than 20 years because I used to live nearby," says Aguilar, explaining how every Madrileño has a rincón (favourite local spot). The food is inspired by a trio of Spanish regions. Try the León-styled morcilla (black pudding) or the popular paella with fresh tuna sourced from Spain's southern seas.
restaurantealbur.com
Drink: Café de Ruiz: "My Mum was a poet and I remember coming to Café de Ruiz to listen to tertulias (small intellectual discussions) from an early age," says Aguilar about this classic Malasaña café, revived by a coalition of young food entrepreneurs and Madrid's speciality coffee pioneers from Toma Café. "It's reassuring to see a new generation reclaim and respect the institutions of old," adds Oyarzun. With red-upholstered settees hosting all ages of flat-white-sipping regulars and an adjoining martini bar, this cosy haunt continues to host all types of spirited chatter.
11 Calle Ruíz
Shop: Palma Papel: "This is the type of small business that has resisted the pressures of change swirling around it," says Aguilar of stationery shop Palma Papel. "It's filled with the warm spirit of its owner, which she infuses into her hand-crafted selection of notebooks, albums and playfully designed paper." Despite the ever-transforming streets, both Oyarzun and Aguilar feel reassured that independent shops such as Palma Papel continue to practise their craft, buoyed by their legions of loyal (and equally creative) customers.
34 Calle de la Palma
See: Cine Doré: Spain's national cinema stands as a celebration of celluloid from around the world with films spanning the past century and shown in their original languages. It's tangerine façade and imperial blue and red interiors have seen directors such as Pedro Almodóvar repeatedly include the film theatre as a setting for their films too.
3 Calle de Santa Isabel
Buy: Cuesta de Moyano: The calloused merchants of literature lining this strip of wooden stalls can often be overheard touting themselves as the biggest bookshop in Spain, with hundreds of thousands of vintage titles on offer. To bring more vitality to the book market, the first stall, La 1 de Moyano, has started programming regular talks, workshops and other activities in order to bring the storied pages on offer to life. territoriomoyano.org
Visit: Museo Cerralbo & Templo de Debod: Not everything old is new again in the Spanish capital. The Museo Cerralbo, described by Aguilar as "a collector's collection", is a kaleidoscopic insight into the life and lusting of the 17th Marquis de Cerralbo, whose residence opened to the public in 1944. The opulent rooms recently hosted art installations by the Catalan artist Guillermo Santomà, proof that the city's intrepid cultural wave is even permeating some of its most taciturn corners. "Across the road, you'll find the 2,000-year-old Egyptian Templo de Debod, one of the best places to watch a Madrid sunset," says Oyarzun.
museocerralbo.mcu.es
Browse: Gabinete de Goya, National Chalcography Museum: This little-known collection of engravings by Spanish master Francisco Goya is housed inside the national Chalcography Museum, itself tucked away within the Real Academia de Bellas Artes de San Fernando (which counts Goya, Picasso and Dalí as alumni). "I did an internship here after completing university and always marvelled at the 228 copper plates etched by Goya," says Aguilar. "The exhibit sheds light on Goya's creative process and his graphic criticism of the barbarity of war."
realacademiabellasartessanfernando.com