Bookshop / Japan
Novel approach
A Japanese book distributor is espousing an unusual business model that sells not just books, but the bookshop experience itself, to bibliophiles and casual shoppers alike.
Bookshops battling a downturn in sales have adopted similar tactics to boost revenue. Among them are shop-fit makeovers, or selling homeware and gadgets in an attempt to reach new customers. But in Tokyo, one of Japan's biggest book distributors has taken a counterintuitive route. Nippon Shuppan Hanbai (Nippan) has created an attractive shop that invites people in – as long as they're willing to pay.
Its new shop, Bunkitsu, is the talk of the town in Roppongi, where customers are unfazed at the thought of paying ¥1,500 (€12) to get in for the day. If you think this is a glorified shared workspace, think again. This is first and foremost a bookshop, albeit a ticketed one. It may seem elitist but the company believes its approach will have the opposite effect and reawaken an appreciation for books. "Our mission is to create spaces that communicate the value of print publications to as many people as possible," says Kengo Takeda, the project's leader. "Right here there used to be a bookshop called ABC [Aoyama Book Centre]; a lot of fans and television crews came to its closing," he says. "A total recovery might be difficult but we want to change the game."
Bunkitsu isn't Nippan's first foray into retail. In 2015 it launched a team of 20 specialists with responsibility for creating ideas for physical spaces in which the company can distribute its titles. The team kitted out Uniqlo's corporate library with 2,500 books and turned Nippan's company retreat into a book hotel, Hakone Honbako. For Bunkitsu, though, they went back to basics. "We wanted to focus on selling books in a bookshop. No stationery, no knick-knacks," says Takeda. It's easier said than done: over the past decade the number of bookshops in Japan has fallen by 20 per cent, while bricks-and-mortar bookshop sales fell by more than a third (digital book sales are on the up).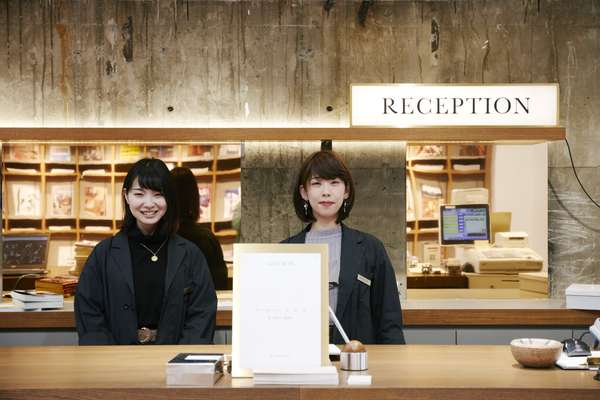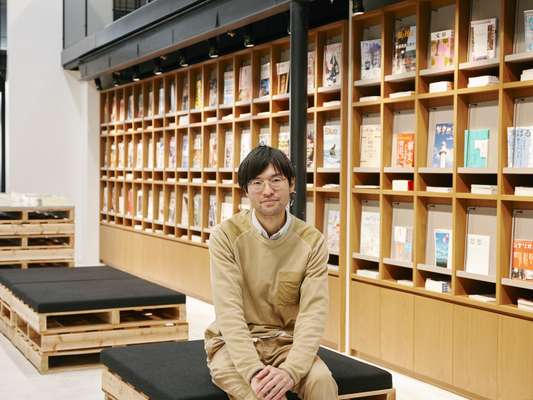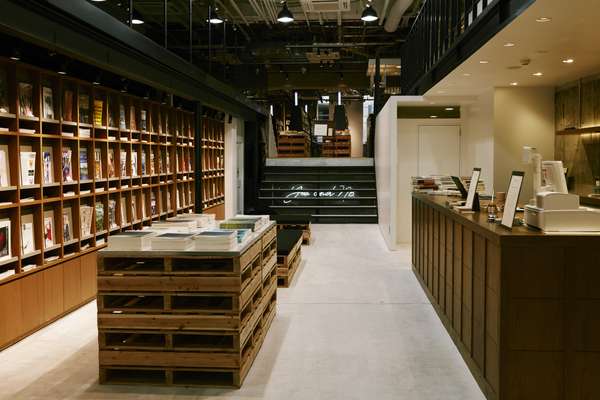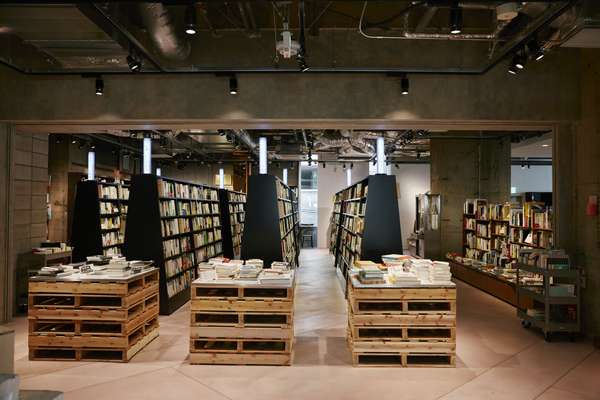 Takeda's team began by renovating the two-storey premises to house solely print titles. It's a bold move born out of a respect for the medium. "To make a magazine, one takes the trouble of interviewing, taking photos and designing. Scrolling on smartphones doesn't compare with spending quality time engaging with print media," he says.
Bunkitsu doesn't charge an entry fee for nothing: Takeda's team have invested in creating an atmosphere that makes spending hours here feel worthwhile. There is a café ("When you spend a good amount of time reading and thinking, you need some nourishment") and the rest of the space – the result of a replanning effort that lasted a year and a half – is also designed to encourage people to linger without feeling rushed to make a purchase. A quiet reading zone and research room are also accessible past the admission-fee barrier but the magazine rack is free for everyone to browse.
The staff's approach to choosing the 30,000-strong inventory is also out of the ordinary. "We stock one copy of each book, so every single copy counts," says Takeda. "Our buyers select what to source from 200 new titles published every day in Japan." No author gets preferential treatment. The set-up encourages customers to take charge: they pick up a book only to discover a different, perhaps unexpected title behind it. "It's like treasure hunting," says Takeda. When MONOCLE visits, shoppers have embraced the idea: some walk around holding piles of magazines; others are camped out in the reading zone. Meanwhile two strangers have found common ground over a book and are deep in conversation.
But while Bunkitsu may feel like a library, it is strictly in the business of selling. In the past, bookshops could depend on distributors who would deliver reliable bestsellers and accept unsold returns but the scenario is different now. "We need to proactively sell," says Takeda. Bunkitsu buys everything it sources with no return policy. Instead, staff labour over devising a strong selection that simply has to sell. Bunkitsu has also added a few thoughtful extras to ensure its customers stay loyal: the team ship purchases to shoppers' doors if they spend more than ¥10,000 (€80), will pick titles for readers upon request and can also sign them up for magazine subscriptions at the counter.
Bunkitsu's services have already earnt it a dedicated clientele. "About 30 to 40 per cent of customers buy something when they come in. Some buy more than 10 titles in one go and others are becoming regulars," says Takeda. "We believe in the power of bookshops."
Next top models
More bookshops
Reinventing the format around the globe.
Red, Milan
In 2016, Italian publisher Feltrinelli made its mark on Milan's cityscape with the company's imposing foundation designed by Swiss architectural duo Herzog & De Meuron. Now the group is upping its game with a revamped look for its bookshop-meets-bistro concept known as Red (Read Eat & Dream). Its latest addition on Corso Garibaldi, in the Brera neighbourhood, features a balanced mix of warm wooden accents and industrial touches. Patrons can browse the 11,000 titles, which cater to all ages, or pull up a chair if they feel peckish. Each dish on the menu is paired with a literary quotation – one can wonder whether the macaroni with Sicilian ragu was in fact inspired by the region's classic The Leopard.
lafeltrinelli.it
Aeromoto, Mexico City
Launched in the Juárez neighbourhood by four artist friends, Aeromoto is a community book-sharing platform. A privately owned library, it offers visitors the option to browse its titles in the shop for free or borrow them for 15 days if they pay an annual membership fee. To fill its shelves with art-and-design books, Aeromoto survives on donations from local publishing houses and galleries. The result is a unique collection of publications from Mexico and the rest of the world, including out-of-print exhibition catalogues, rare fanzines and periodicals.
aeromoto.mx
Rough Draft Bar and Books, New York
Rough Draft was launched by former teacher Anthony Stromoski and his wife Amanda, a freelance journalist, inside a historic stone building in Kingston. The pair have nailed the formula of how to create a community hotspot by offering free wi-fi, a lot of room to mooch and, perhaps most importantly, a changing selection of 12 draught beers and ciders. On Saturdays there's bread from baker Aaron Quint of Kingston Bread Lab; customers drive miles for his bagels. "Kingston has a thriving arts and literary community and the neighbourhood embraced us as soon as we opened," says Stormoski, who lives only two blocks away.
roughdraftny.com