Watchmaking / Switzerland
Refusing to buckle
Luxury watch brands gather in Geneva and prove that, despite digitisation, this is a strapping industry that's dialling into the demands of a new generation.
Luxury watches are like haute couture. That's why the brands on show at Geneva's 29th Salon International de la Haute Horlogerie (Sihh) in January act as a bellwether for what's to come.
"A good Sihh is a fundamental positive signal for the year to come," says Wilhelm Schmid, Ceo of A Lange & Söhne. "We cater to the feel-good business; if you are confident and in a good mood, more people are prepared to spend money than they are in the opposite climate."
This year's fair was particularly jolly thanks to an uptick in the market. A few difficult years had prompted The Wall Street Journal to ask, "Is Time Running Out for the Swiss Watch Industry?" in 2018. An oversupply of timepieces, subdued tourism (due to the threat of terrorism in Europe) and a drop in the number of Chinese buyers were some of the factors behind a fall in sales. Digitisation will continue to impact a business that is grappling with online retail and smartwatches but the latest figures from the Federation of the Swiss Watch Industry show a 7.1 per cent increase in the value of exports in the past year. Richemont, the world's second-largest luxury-goods group, announced a 5 per cent rise in quarterly sales between October and December 2018.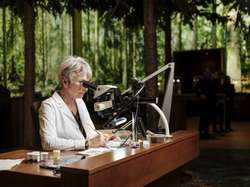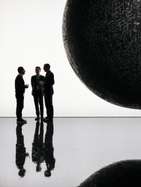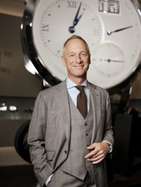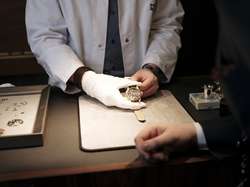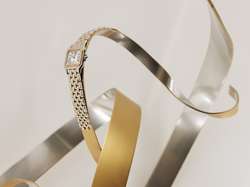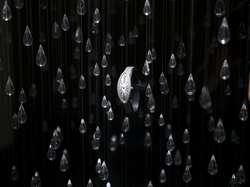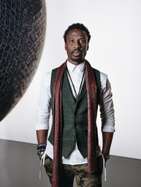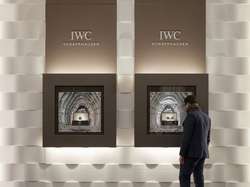 The challenging years have helped brands to refocus on what they do best. Cartier, for instance, delved into its rich history for inspiration, giving its Tonneau from 1906 a modern upgrade. Iwc, A Lange & Söhne and Jaeger-LeCoultre followed suit. "The challenge for us is to find a balance between past and future," says Christian Knoop, Iwc's creative director. Its Big Pilot's Watch Perpetual Calendar Spitfire is a contemporary take on the brand's signature timepiece. "We have to create something that has the Iwc Dna but also some surprising elements."
"I never believed there was a contradiction between tradition and innovation," says Schmid. "For us tradition means values; it's the glue that keeps our company together. Innovation means that you push boundaries, either technically or aesthetically. To never stand still is what one should expect from oneself and from a watch." A Lange & Söhne's Zeitwerk Date, with its digital display, uses technology without losing sight of the brand's philosophy.
Because luxury watchmakers are focused on their core audience, trends tend to pass them by. "We need to understand the trends of society and fashion," says Lionel Favre, Jaeger-LeCoultre's product-design director. "But we are in the world of tradition so we try not to think about market positioning. We want to focus on our craftsmanship because the new generation appreciates authenticity."
As sihh is the showcase for haute horlogerie, there was also plenty of playfulness in the mix. Prime examples were Richard Mille's Bonbon collection – a set of inventive complications wrapped in candylicious designs – and Maximilian Büsser's avant garde timepieces for Mb&f, which presented watches more akin to robots and spaceships. Hermès's Arceau L'Heure De La Lune, an original take on a moonphase complication with a meteorite dial, was just as fantastical. Its Galop watch, designed by furniture designer Ini Archibong, was more modest but, symbolically at least, more significant. The temperament behind it tapped into the watch industry's growing diversification: more women than ever are at the helm of luxury watch brands, including those running Piaget, Jaeger-LeCoultre and Laurent Ferrier. "Diversity is improving," says Vanessa Monestel, who joined Laurent Ferrier in 2013 and became ceo within a year. "The booming era is in the past," she says. "But people will always want something honest and rare."
Archibong picked up on the sentiment of the times with his design for the women's Galop watch. "I felt that there is an aspect of a woman that often gets overlooked: her power," says Archibong of his watch. "The easiest way to design something for women is to make it fragile – and there is a reason why – but I really started to see the power behind the women that would be wearing this watch. All the women I've dated are strong and that definitely comes from the fact that my mother is a strong and determined woman and a huge influence. Making something dainty wouldn't make sense for her. The best part is for people to experience something I created that didn't exist before. It was about that feeling of empowerment, of being an object of potential importance, something that people feel could last."
Timepieces made to last will also be on display at Baselworld, the world's leading watch show since 1917, which opens its doors on 21 March. Last year's fair was cut short by two days due to a huge drop in the number of exhibitors. But this year big names including Rolex, Lvmh, Patek Philippe and Chopard will be present. Though the Swatch Group's decision to leave Baselworld will leave a void, it offers a bigger platform for brands such as Tokyo-based Seiko, which will be celebrating the 50th anniversary of its Astron model. Smaller watchmakers, housed in a dedicated hall, will also benefit.
To further boost exhibitor and visitor numbers in the coming years, Sihh and Baselworld will synchronise their calendars from 2020. Both events will take place from April to May, one following the other. "For me it means that hopefully we won't have the typical flu wave that we usually have in January during Sihh," says Schmid. "The weather and the mood will surely be better in April too." All the better for keeping the industry ticking.
Leaders of the movement
Standout watches from the Salon International de la Haute Horlogerie.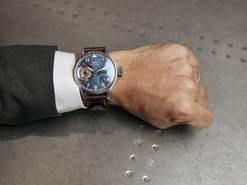 IWC's Big Pilot's Watch Constant-Force Tourbillon Edition
Inspired by writer and pilot Antoine de Saint-Exupéry's 'Le Petit Prince', this is the first of IWC's pilot's watches to have a constant-force tourbillon.
Santos de Cartier Skeleton
This is an homage to Cartier's first pilot's watch (from 1904) and is designed to be worn on night flights: the steel bridges glow in the dark.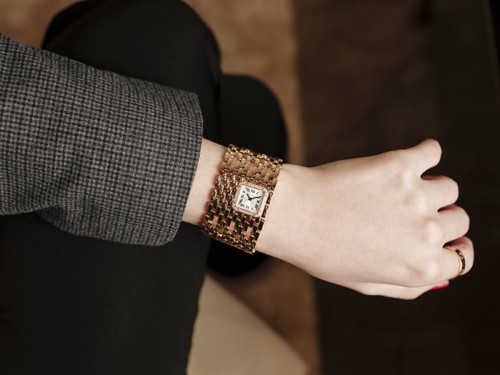 Panthère de Cartier Manchette
Parisian jeweller and watchmaker Cartier frequently reinvents its icons, as with this oversized cuff watch, which features a rose-gold soft-link bracelet.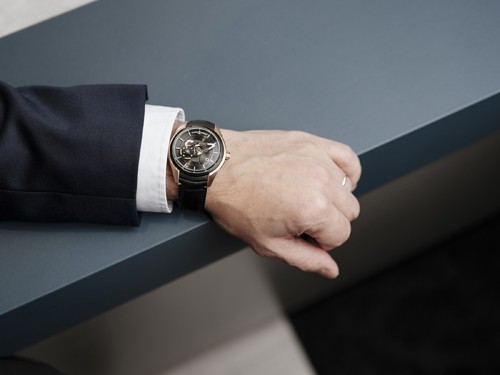 Ulysse Nardin Freak X
Like the first Freak (from 2001) this has no hands: time is indicated via a central bridge and a wheel. It's water-resistant up to 50 metres.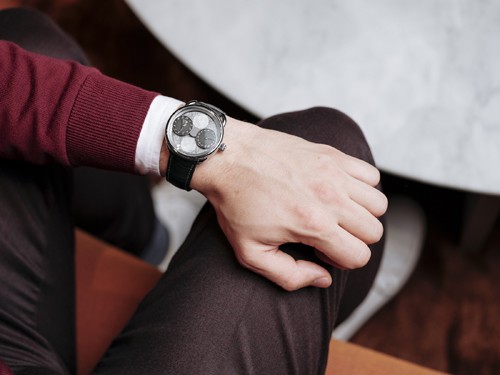 Arceau L'Heure De La Lune by Hermès
This watch contains a moonphase complication developed by Jean-Francois Mojon and an in-house movement: Hermès Caliber H1837.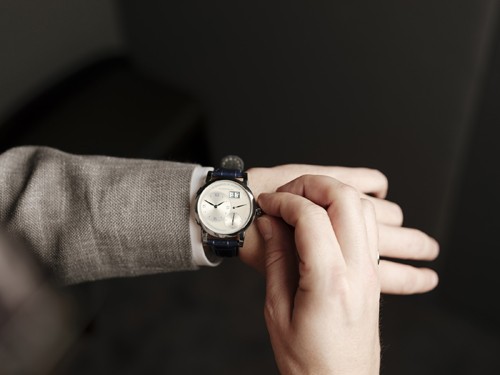 A Lange & Söhne Lange 1 25th Anniversary Edition
This white-gold model is limited to 250 watches and is the first of 10 watches dedicated to the milestone Lange 1 set for release this year.