Retail survey / Global
Talking shop
Here at Monocle we've long believed that far from being on its way out, physical retail is essential and here to stay. Across these pages we present our manifesto on what good bricks-and-mortar has to offer for cities, travellers and makers, plus some tips for getting it right, whether you're a town planner, retail mogul or simply dreaming about your own outpost.
To start:
Why physical retail isn't going anywhere.
There are people innovating to get it right, such as Isetan CEO Sugie, Hysan's Lee, and Caruso.
It helps regenerate neighbourhoods, as witnessed by Mexico's Valladolid residents.
Tax systems are slowly starting to catch up, not least in Southeast Asia.
Design studios around the world are creating standout shops that offer something unique.
It's a way to breathe new life into old buildings, as Tokyo's Elävä proves (5).
It gives exposure to local designers and makers, crucial in places such as Bogotá.
Some shopping – such as buying souvenirs – just can't be done online, as Greece's Anamnesia shows.
It's still essential for placemaking, as developers in London are well aware.
1.
Big interview 1
Toshihiko Sugie
President & CEO, Isetan department store
It's a national holiday and Japan's busiest department store is bustling. On the ground floor of Isetan in Tokyo's Shinjuku district the cosmetics, fragrance, jewellery and handbag counters are a mob scene. Not even the gloomy skies and near-freezing temperatures are enough to keep people away.
Toshihiko Sugie, the president and ceo of Isetan Mitsukoshi Holdings, stands quietly in his immaculately tailored navy suit, watching this lively scene from the main entrance. The 58-year-old executive, who was in charge of business strategy until he was tapped for the top job in 2017, couldn't ask for a better display of the department store's enduring appeal. "People want a more affluent life. They have a desire for possessions that set them apart from everyone else," he says. "That's why you see such big crowds, even on a day like this."
No department store in Japan comes close to Isetan's cradle-to-grave selection: 18 floors split between two buildings filled with Mira Zwillinger wedding dresses, designer handbags, meals for weaning infants, funeral co-ordinators, freshly caught sea bream and 3,000 kinds of men's dress shoes. It's where the fashion-aware and status-conscious can shop for every occasion and season, knowing that they will be ahead of trends. Isetan's owner also has significant history: officially formed when rivals merged in 2008, Isetan Mitsukoshi traces its beginnings to the kimono trade – Mitsukoshi was founded in 1673 and Isetan in 1886.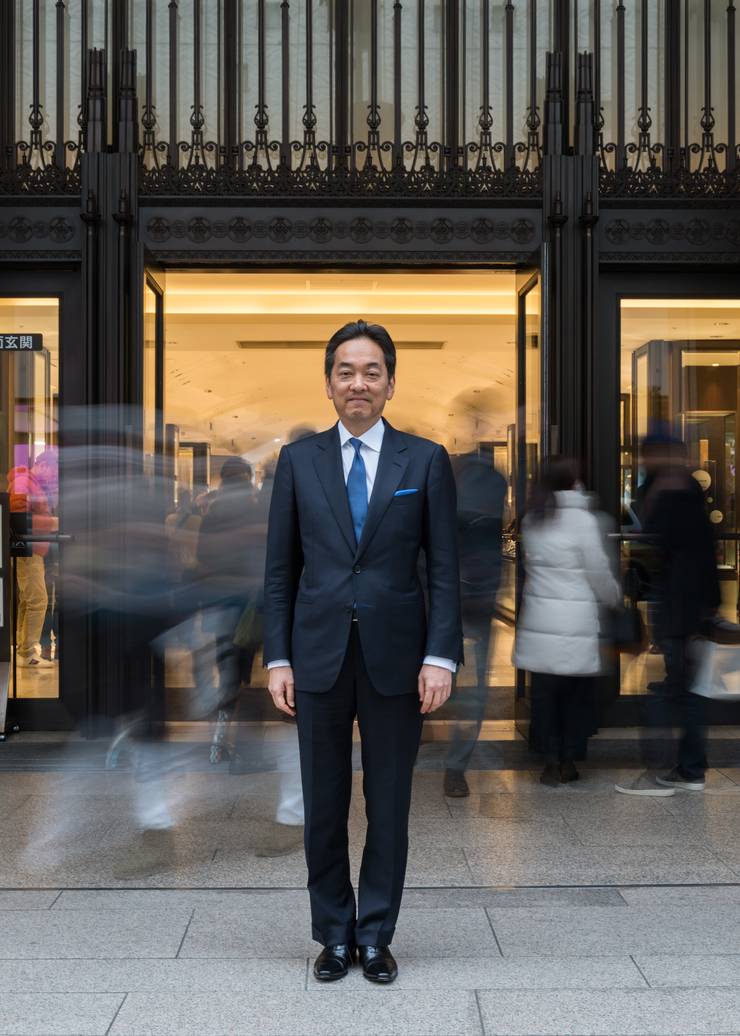 But department stores all over the world are struggling and it's no different here. Since the late 1990s, revenues in Japan's department stores have shrunk by 40 per cent to less than ¥6trn (€48bn). In the past decade more than a fifth of the sector's shops have closed as e-commerce has chipped away at the business from all sides. Isetan Mitsukoshi has seen revenue slide 11 per cent from ¥1.4trn (€11bn) at the end of financial year 2009 to ¥1.3trn (€10bn) in the last fiscal year, although that is still the sector's highest.
From the moment Sugie took over he went on the offensive. His first year was spent on long-overdue housekeeping. He shut unprofitable stores and business divisions and reduced the staff headcount, which resulted in short-term losses but freed up money for future projects.
Sugie is now pouring ¥25bn (€200m) into renovations at two of the company's three main Tokyo shops. Shinjuku Isetan, which leads the industry with 25 million visitors a year, is getting a top-to-bottom makeover, its first since 2013. "Women spend more on cosmetics and accessories than they do on clothing. Yet we have one floor for cosmetics and accessories and three for clothing – that will change," he says. Across town in the Nihonbashi district, the company's Mitsukoshi store has just reopened several floors after part of a two-phase upgrade. Its new services are a hit: 90 concierges, spread among floors, to help shoppers sift through clothes, food and furnishings.
Then there's a possible expansion of the small menswear and womenswear shops – pared-down versions of department stores – at Tokyo's Haneda Airport and downtown business districts, opened under his predecessor. "A lot of businessmen don't have time to visit our department stores but they've become customers through our airport shops," he says.
Sugie is also beefing up the company's e-commerce presence. As chief digital transformation officer – a post he created for himself – he has formed a 300-member division that will make sure every product at every store is available online, starting with Shinjuku Isetan's 30 million items. "We have only 10 per cent of our inventory online. I want it to be 100 per cent," he says.
The technology rollout at Shinjuku Isetan and Nihonbashi Mitsukoshi is already underway. With apps, sales staff now share what they know about their loyal customers' buying habits while customers can sign up online for one-on-one sessions with personal stylists, food experts and beauty coaches. And to prevent initiatives from getting bogged down by bureaucracy, Sugie attends mid-level digital-strategy meetings. "In a Japanese company it's hard to know who has authority and there's often hesitation about how to proceed. I can make sure decisions are made," he says. "It also sends a message to the entire company that this is important for our future."
He's not stopping there either. Perhaps one of his most ambitious goals is to find a path into people's homes by extending the company's reach; for example, he's trialling clothing rentals for young women and closet-organising for families.
Last summer Isetan launched a home-delivery food service – a business that, Sugie admits, is a tough slog. So why bother? "We can use this contact to offer other services and sell other products. That's the aim, not the food." Isetan Mitsukoshi no longer sells home appliances but Sugie can imagine doing so – along with repair services – in the not-so-distant future. "We've waited for consumers to come to us," he says. "Now we have to take our business to them."
Department stores worldwide:
KaDeWe, Germany
One shop, nearly €400m revenue

Galeries Lafayette, France
More than 60 shops, €4.5bn revenue

Hudson's Bay, Canada
480 shops, CA$14.3bn (€9.6bn) revenue

Nordstrom, USA
380 shops, $15.5bn (€13.7bn) revenue

El Corte Inglés, Spain
More than 90 shops, €15.9bn revenue
Isetan in numbers:
Mitsukoshi founded: 1673 (as Echigoya)
Isetan founded: 1886 (as Iseya Tanji Kimono Store)
Employees: 7,800
Shops: 158 globally (includes 58 department stores)
Customers: 200 million annually
Latest revenue: ¥1.3trn for the last fiscal year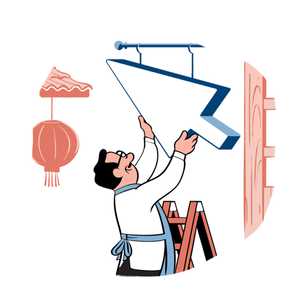 2.
The view from Hong Kong
Governments are starting to level the playing field
By James Chambers
Southeast Asia is clickbait for e-commerce entrepreneurs. The region's 600 million potential consumers are young, connected and have cash to burn. As a result, online marketplaces such as Singapore's Lazada, Indonesia's Tokopedia and pan-regional platform Shopee have been attracting record funding.
So far these unicorns – much like online giants Ebay and Amazon – have enjoyed an unfair advantage: local laws do not require them to charge sales tax on their goods, which means they can offer more competitive prices than their offline counterparts. But not for much longer.
Following the example of Japan and the US (although not the EU, which continues to drag its feet on the issue), Indonesia is set to be the first in the region to tax online retailers. Come 1 April most e-commerce companies over a certain size will have to start charging a goods-and-services tax of 10 per cent. A government spokesperson has talked about creating equality between online and offline retailers, although cynics see an opportunity to fill depleted state coffers. Either way it's no mean feat: Indonesia's population of 250 million makes it by far the region's largest internet shopper.
Yet the move is not without controversy and has been implemented only after much debate and long delays. So, will it actually affect shopping habits? It's not clear. David Hilman, COO of mall operator Agung Sedayu Retail Indonesia, welcomes a level playing field but doesn't expect it to make a lasting difference. "Bricks and mortar and e-commerce go hand in hand," he says. "Retailers have to have a presence in both and where the transaction actually happens doesn't matter. It's about the consumer experience and where they feel most comfortable."
This indifference is echoed in Singapore, where similar taxation plans are afoot. "The fundamental conveniences and breadth and depth of offerings associated with e-commerce remain," says Tay Huey Ying, head of Singapore research at JLL. "Offline shops need to relearn the art of retailing to cater to changing shopping habits and preferences."
There could also be a less-direct benefit for retail. Hilman suggests the revenues from taxing e-commerce companies could be spent on renovating Jakarta's city centre heritage buildings and continuing to improve infrastructure, making high streets more appealing for shoppers. As tax makes pricing more competitive, convenience has to come next.
3.
Drawing in daytime foot traffic
Tenoha
Milan
Housed in a sleek, off-white 1930s building (once a wallpaper factory), Tenoha stands out a mile from the slightly grubby 19th-century townhouses surrounding it. Although Milan's canal-threaded Navigli neighbourhood has long been popular at night for its thriving bar and restaurant scene, Japanese owner Sayu (an Italian food products importer) knew pulling in people during the day required a different formula. Cue Tenoha: a destination shop just as unusual inside as outside.
Visitors to this outpost of Japanese-Italian living, which opened last year, will find a multiuse space with a smartly designed mix of retail and dining, plus office space and exhibition rooms. It has been taken over by the Italian branch of Tokyo shop Tenoha Daikanyama and the complex's interiors curated by Park Associati, which inserted large windows into the façade to draw in passers-by.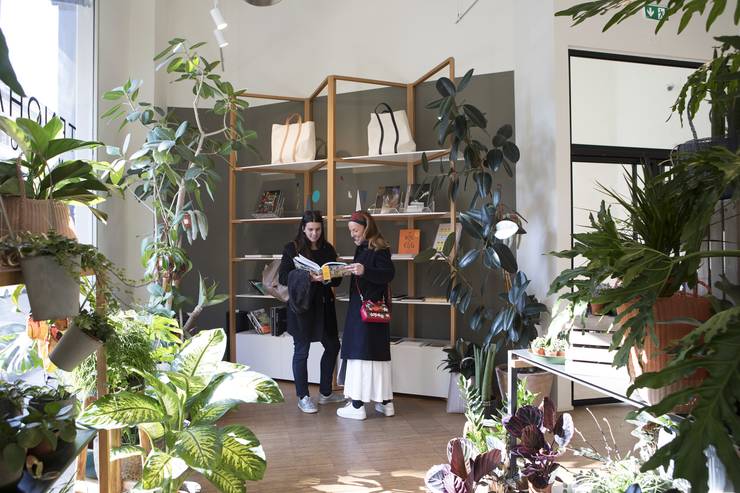 Inside, shoppers can peruse a large selection of Japanese crafts, teas and saké, office supplies (including an elegant stationery brand from Craft Design Technology), clothing and accessories (trainers from Moonstar to name just one) and printed media (including cult Nippon titles such as Monocle favourite Casa Brutus).
Developer Issei Komi selected the site in Via Vigevano partly for the foot traffic and partly because he had previously opened Tokyo Table (now closed), an establishment serving otsumami (snacks to enjoy with alcoholic drinks), on the same street. "The aim [eventually] is to create a small cluster of Japanese attractions that could become an all-day destination," says Komi, who runs Italia Fudosan, a property firm with an impressive record of Japanese retail and food businesses that it has helped set up in Italy.
Further inside the complex, customers can unwind at a restaurant and café that has a central open courtyard. It serves a mix of Japanese street food and Italian cuisine along with an array of tasty Japan-inspired cocktails. For those who love the space so much that they want to set down more permanent roots, there is even a co-working space on site with a mix of meeting rooms and communal tables. The exhibition space can be used for fashion shows, new design collections and workshops to learn arts and crafts, such as origami.
"It's set up so you have activities that are commonplace in Japan with a food concept that is relaxed and easy for Italians to get behind," says Komi. "The numbers seem to be proving us right after just one year."
tenoha.it
4.
Find the right firm for the job
Design studios
Global
1.
Ivy Studio
Montréal
Ivy Studio – the Montréal-based interior, architecture and furniture-design firm – understands that in the age of online shopping, good shops are the only way to compete against the ease of clicking a button. "Design is a good way to respond to those challenges," says Philip Staszewski, who founded the firm along with fellow architect Gabrielle Rousseau. "In Montréal there's more and more interest in buying local. The shops that stand out are the ones that offer something special."
Staszewski and Rousseau set up Ivy Studio in 2018 having spent three years at the helm of Obiekt, a furniture and industrial-design studio, now a division of Ivy Studio. For their new venture they pooled their talents into a one-stop shop for retailers looking to differentiate themselves. "We like to design every little piece of a project," says Staszewski.
For example, in the narrow space that's home to Baltic Club's second stationery shop, Ivy Studio designed not only the interior but also the peach-hued displays that hold pens, staplers, tape-dispensers and greetings cards. "Baltic Club always has these funny little cartoons and really colourful drawings. We wanted to recreate that across the whole space."
2.
Knight Associates
Auckland
Something of a wunderkind on New Zealand's design scene, interior architect and designer Rufus Knight has created retail environments for some of the New Zealand outposts of influential global brands, including Aesop and Minotti.
His restrained aesthetic was largely forged in his late teens when he worked on the retail floor at Zambesi, New Zealand's much-loved multibrand designer emporium. At Zambesi he was inspired by the work of designers such as Rick Owens, Raf Simons, Martin Margiela, Jun Takahashi, An Vandevorst and Veronique Branquino. "The impressions were abstract but visceral and shaped my early thinking about interiors and interiority," he says. He also worked at Auckland's Fearon Hay Architects and Vincent Van Duysen's architectural practice in Antwerp, before opening his own Auckland practice three years ago.
For Aesop's 2018 Wellington shop, in an iconic 1930s office building, Knight made the centrepiece a large demonstration sink fitted with polished brass taps. "The unit is a key part of Aesop's customer journey," he says. "[We studied] the building's transitional style period architecture, which incorporated elements of art deco, the Chicago School and New York skyscraper styles."
3.
Richards & Spence
Brisbane
Brisbane-based architects Ingrid Richards and Adrian Spence founded Richards & Spence in 2008. Not conforming to the traditional trajectory of newer firms designing houses and bathrooms, they leveraged their experience and set out to build a commercial client base. "We started the practice with the idea of being a small firm that was capable of taking on big projects," says Spence. Today the duo's portfolio contains some of Brisbane's best retail fitouts, including 19 James Street, Brickworks Design Studio, the Museum of Small Things and The Calile Hotel complex. "The design principles that apply to museums and houses also apply to retail," says Richards. "But we go shopping more than we go to a museum so how we design these spaces matters."
As demonstrated by the clock tower on the hotel and the built-in dog bowl outside one of their shops, the duo include gestures of public amenity to help foster a sense of civic space. "The building needs to survive the tenure of retailers," says Spence, while Richards adds: "We want to create spaces that people are proud to be in."
4.
Studio Joanna Laajisto
Helsinki
"The key to designing retail spaces is creating an environment in which people feel comfortable," says Finnish designer Joanna Laajisto. Her eponymous studio has designed retail concepts for the likes of Swiss design giant Vitra, blending Nordic functionalism with design that stirs emotions.
Focusing on lighting and tactile natural materials such as wood and leather, she creates spaces with such a clear layout that the customer intuitively understands how the shop works. "Online cannot match the physical experience of visiting a shop. We want to accentuate this sensation, we want people to put down their phones when they visit the shops," she says.
She is currently working on a new shop concept for the Finnish high-street fashion brand Nanso that will revamp all of the brand's shops in Finland to make them more attractive to customers. Laajisto is particularly proud of the new shelving and rack system that she designed for the label.
"The design creates clarity and flexibility in shops that have a large volume of clothes," she says. "Designing something that is so simple is the hardest thing but space is key in creating a calm ambience."
5.
Dessence
Tokyo
Japanese designer Kazutoyo Yamamoto may be one of the most underrated talents in the industry. His father was a miya daiku (traditional Japanese carpenter) and Yamamoto often helped out when he was small. He set up his own business at 21. Today Dessence has a dazzling portfolio including a Nike installation at Dover Street Market in Ginza, Mykita, Levi's and Japanese fashion retailer iLDK.
So, what does he think makes a great retail space? "Blind spots," says the 42-year-old. "They are inefficient in a shop but I like to create in-between spaces to stimulate customers' curiosity."
5.
Bringing new life to old buildings
Elävä
Tokyo
"There was a great design shop here," says Akira Minagawa, founder and designer of Japanese fashion and textile brand Minä Perhonen, gesturing at the thin three-storey building in Tokyo's Higashi Kanda district. When he heard the shop was closing down without anybody taking it over, "[I] almost spontaneously signed to preserve this amazing space. This beautiful Oya stone floor, wooden door and ceiling lamp are original."
The result is Elävä, a new pair of destination shops. Elävä I sells organic food and sake and boasts an exhibition space upstairs. A minute's walk brings you to Elävä II, housed on the upper floor of a more anonymous building, which sells a brilliant mix of rare Minä Perhonen archive clothes, Scandinavian vintage furniture (which you can have covered in Minä Perhonen textiles) and crockery. The idea of preservation has always been at the heart of Minagawa's work and the shop offers to repair any clothes it sells. "What we want to convey most is to cherish well-made great design in our changing lifestyle," he says.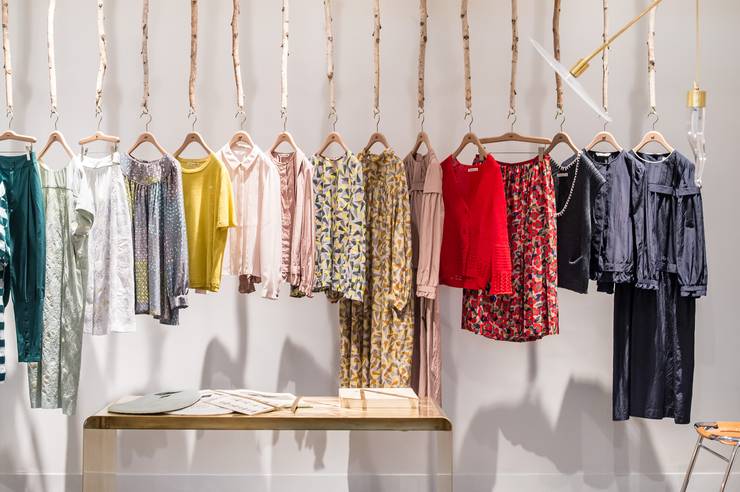 This is his 13th shop and is further out: a 30-minute train ride from Shibuya. But he's not concerned. "It works because we want people to make time and visit us," says Minagawa. "We want to serve our customers by talking about the quality, history and craftsmanship that went into each product."
mina-perhonen.jp/elava
6.
Smarter spaces, better retail
Bouquet and Pastel Rita
Montréal
There's something about combining retail with food and drink that, when done right, creates a unique space that keeps people coming back for more. Gabriel Malenfant understood this when he opened Pastel Rita, a café and natural-wine bar adjoining leather-goods boutique Bouquet in Montréal's Mile End. Bouquet, owned by his partner Véronique Orban de Xivry, focuses on locally made bags, while Pastel Rita works with small vineyards and sustainable coffee farmers.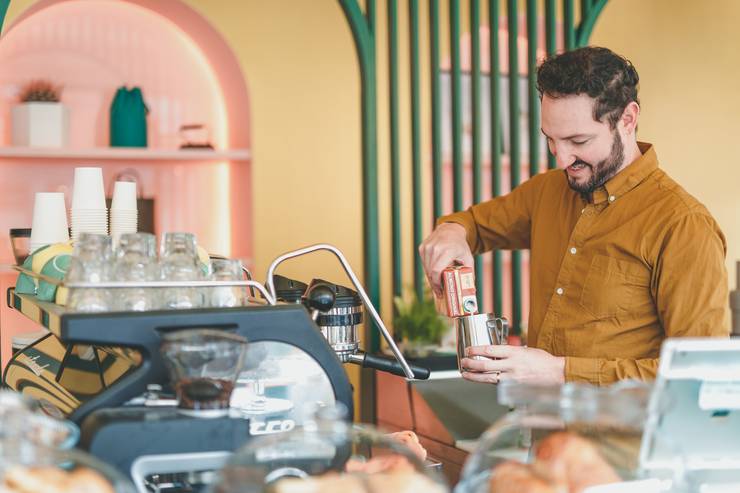 The pair turned to Appareil Architecture to design a colour-blocked space that brings the two businesses together. "When you're sitting at the bar you don't see bottles but nice arches with products on them," says Malenfant. "It's subtle. That is what the design is for: to make things beautiful but also to make sure the experience is communicated to the clients."
The attached shop has given the café-bar a greater presence: "We're a catalyst to develop design and culture in Montréal," he says.
bouquetmtl.com; pastelrita.com
7.
Promoting local designers
Boho Expo
Bogotá
When it comes to shopping, Colombians tend to visit bland malls and wear international brands. Boho Expo, launched last year in Bogotá's historic Usaquén neighbourhood, aims to change all that. "Bringing independent Colombian designers together in one space is a new model here," says Eva Giraldo, Boho Expo's creative director. "For many, Colombian design means traditional arts and crafts. People are surprised to learn it includes sustainable fashion – and more."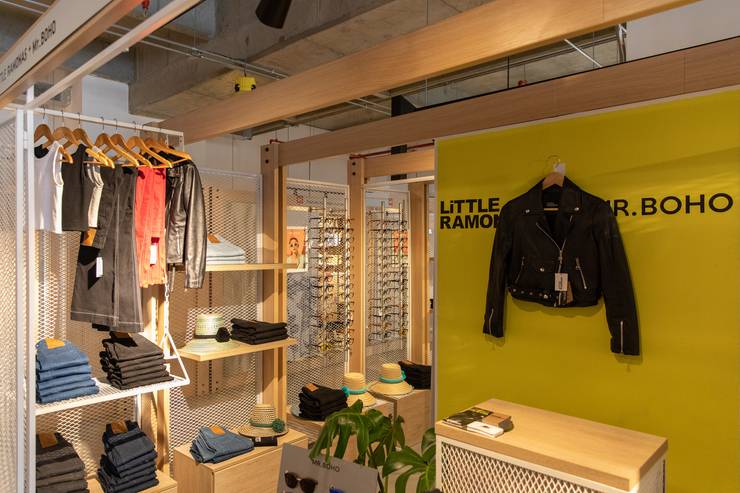 Boho Expo is a permanent space based on a pop-up concept. Small areas are rented on a three-month basis, bringing a flow of new designers. It's proven popular, attracting up to 9,000 visitors at weekends. Giraldo selects the designers who can set up shop at Boho Expo, with a waiting list of 2,000 brands hoping to make the cut. The requisite is that products must be made in Colombia using local materials. "We want to highlight a Colombian identity – a fusion of Colombian craftsmanship with contemporary design," she says.
On display are 130 Colombian brands, including handmade and one-off original pieces. There's also bestselling gold and silver jewellery along with children's balletwear, furniture and clothes.
bohoexpo.com
Sometimes all it takes is a tweak to get your shop feeling fresh and new.
Community feel: Carrefour added a lending library to one of its Paris branches to encourage people to linger.
Time for tea: Tiffany's in New York now has a Blue Box Café for customers.
Space for debate: "Today at Apple" workshops are part of a way to reimagine shops as town squares.
Hermèsmatic: The brand's "laundrettes" let customers dip-dye their old scarves.
Toe tapping: Dr Martens' Boot Room in Camden is a music venue for one-off gigs in an intimate setting.
9.
Gaps in the market
Anamnesia
Rhodes Airport
There's little more satisfying than snapping up a few holiday presents to take home with you. Yet sadly all those naff fridge magnets and mugs have turned "souvenir" into a dirty word. It doesn't need to be like that, as Anamnesia shows. From octopus-print aprons to Hellenic-patterned tote bags, this is the kind of place where you can find locally made gifts for your partner, mother and that friend whose birthday you forgot. Its latest shop opened last August in Rhodes Airport. It has the same combination of Mediterranean feel-good vibes, friendly staff and modern colourful products that have made its other five shops so successful; it also provides a welcome update to the airport's retail offerings.
Mari Chytiroglou, a longtime retailer who also runs the Accessorize franchise in Greece and Cyprus, set up Anamnesia (which means "memories") with her family in 2016. The aim was to create "a shopping experience around souvenirs," she says. "We thought that something like that was missing, a whole new concept store." They called in architect friends to help design the shops, emphasising the blues and whites of Greek islands and featuring lots of rope and wood to make it feel as natural as possible. Brainstorming with designers they knew led to collections themed around food, nature, history and cities that are tailored to each location and updated twice yearly.
Sales and customer feedback has been so strong that they are planning to expand and evolve, experimenting with more upscale shops in luxury Greek resorts and spin-offs abroad. They are also planning to launch a website, but the core of their business will remain the physical shops, where local music and the scent of organic soaps are all part of the experience. Some shopping just can't be done online.
10.
Big interview 2
Irene Lee
Executive chairman, Hysan
Set in Causeway Bay, one of Hong Kong's busiest shopping districts, Lee Gardens is a sprawling complex of towering malls and tree-ringed avenues – all of it owned by Hysan Development, one of the biggest retailers in the city. The company's involvement in this area dates back to the 1920s when founder Lee Hysan bought East Point and turned it into an amusement park. Ninety years later and the company has revenue of HK$3.9bn (€436m), with 11 properties in its portfolio and 492 employees. But demand for malls is falling. To stay afloat, chairman Irene Lee (Hysan's granddaughter) is experimenting with new ways to reshape the shopping experience and entice younger people, such as the company's latest project: Lee Garden 3.
Monocle: In what way is Lee Garden 3 a new direction for you?
Irene Lee: It serves the new generation better. Apart from the building being green – we're very proud of our running track, our top-level garden and the green walls – we wanted to use it as a catalyst to further energise and establish our commitment to lifestyle, from F&B to community events. We have also redefined classics. Chanel, for example, is a luxury classic. We need new ones – that's what the current [younger] demographic wants. It means health, wellness, children's offerings, a nice environment. Younger generations have different aspirations and consumer needs.
M: How have your mall projects changed over time?
IL: They're more experiential. One example: we did more than 100 pop-ups in 2018. Why? Because we have different spaces that we can actually do a variety of pop-ups events in, ranging from street-walk type events to small one-offs. We have special events regularly, such as a storytelling and an etiquette class for children. These are experiences people would spend anything [on]. Also, Eslite chose Hysan Place to open its first-ever bookshop outside Taiwan. So we gave it three floors because we felt having a cultural element is important. It's about constantly thinking, what is new? What is interesting? What will make the family happy? It's not about objects anymore.
M: Many developers in the west feel there is a waning appetite for traditional malls. Is that the case in Asia?
IL: Yes. Particularly if you look at China: it has the space but having a mall that's not human-scale is off-putting. Our spaces are not that big. There is always going to be a place for malls but you have to make them places for people to get together.
M: What will malls look like in future?
IL: They'll be nimbler, with performance clauses and shorter leases. Our data is real-time so the minute we see some slowdown, we jump in and try to help. As a landlord, we need to know tenants' business, what their issues are. It's about active curation.
Major mall operators around the world:
Unibail-Rodamco-Westfield, France
World's largest mall operator. Portfolio valued at €62bn in 2017 and it has 159 stores worldwide. HQ in Paris.

Simon Property Group, US
Largest mall operator in the US. Total assets of $31bn (€27bn). Has about 235 shops. HQ in Indianapolis.

SM Supermalls, Philippines
Biggest mall operator in Southeast Asia, with 67 malls in the Philippines and China. About php43.3bn (€730m) of the group's revenue generated by retail. HQ in Manila.
11.
Big Interview 3
Rick Caruso
CEO, Caruso property developers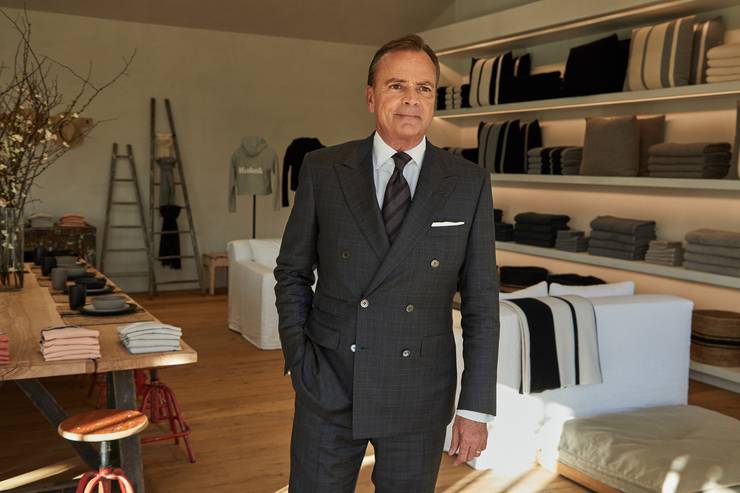 With his tan and slicked back hair, Rick Caruso is every inch the product of his southern Californian environment. Since founding his eponymous company in 1987, the billionaire property developer has worked across the gamut of real-estate projects. Yet he is best known for his LA retail complexes, notably The Americana at Brand, The Grove and 2018's Palisades Village. All of them have plenty of landscaping and green space as well as carefully selected shops and restaurants that make them feel part theme park, part film set, part high-end mall. It clearly works: although the company doesn't release its revenue it has 100 per cent occupancy rates. Caruso has just ventured into hotels with the recently opened Miramar Beach Resort in Montecito and is eyeing another retail site in Marina del Rey.
Monocle: How does your environment influence your retail projects – the movie-set quality of some of them, for example?
Rick Caruso: I've always been fascinated with the movies. I'm a big believer that if you create something of beauty, populate it with wonderful people and create an environment where people can come and be happy and relaxed and engage with one another, it becomes invaluable. Almost everything is a commodity; whatever you can get in one location you can get in 1,000 locations. So how do you differentiate it and create real sustainable value? Not only financial value but human value. And that's what I think about: how I create both of those things.
M: What has made you successful in what can be a crowded market?
RC: We have a movie theatre at The Grove that's the number one [in terms of] revenue per seat in North America. I'm selling the same movies and popcorn as everybody else down the street. Why are we doing more volume? Because we've created this experience where people want to be.
M: Caruso seems a very southern Californian affair. Can you see it travelling in the future?
RC: I enjoy being close to my properties and having my executive team and managers close to the properties; that's one of the formulas that works for us. You need to know how people shop, how they think, what's important in their lives. And that changes from town to town.
M: Why invest in bricks and mortar given the current climate?
RC: Because it's alive and well. The bricks-and-mortar retail that's dying is old, it's irrelevant. I always use the example of Toys'R'Us: did anybody ever wake up in the morning and go, "Gee, I want to go and spend a couple of hours at Toys'R'Us"? No, it was a terrible experience. There has to be a constant evolution on any category, whether it's retail, restaurants or hotels.
12.
The right location
Uncle Otis
Toronto
For more than 25 years, Uncle Otis's presence among the boutiques of Yorkville was part of its appeal. "We stuck out like a sore thumb because of all the luxury brands," says owner Donnell Enns. "We had our own vibe that made us a destination."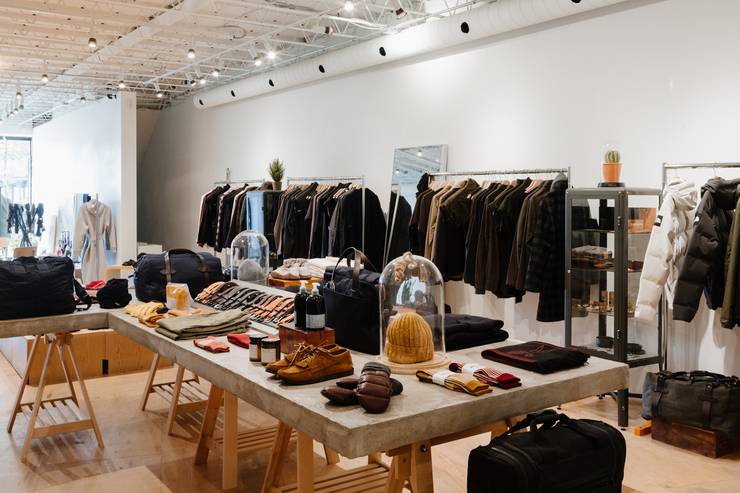 So it seemed a curious decision when it relocated to Chinatown. But trading high-end fashion for bustling pavements and dim-sum restaurants was well thought out. "Yorkville changed," says Enns. "It's become less culturally relevant to our customers. Since moving we've experienced higher foot traffic."
While the location has changed, the shop hasn't. "A lot of shops that carry cool products often come with an attitude. We've never had that. Making people feel comfortable makes them want to return."
uncleotis.com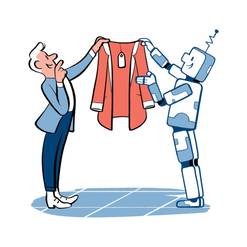 13.
Use technology, cleverly
Where digital meets physical
by David Phelan
New retail technology should make shopping simpler and more appealing. But what does it add to the retail experience – and should you use it in your shop?
Beacons
Small battery-powered Bluetooth gizmos that sit near a shop's entrance and send out messages – such as a welcome note or a special offer – to customers' smartphones if they've registered and opted in. It also lets the shop know who visits.
Verdict: Intrusive but there's potential for cut-through with younger customers and cost-aware larger-format retailers.
Electronic shelf tags
Made using the sort of low-energy e-paper technology found in e-readers, these make it easy to update labels when products move to another shelf.
Verdict: Offers significant savings in real-paper usage and electricity costs, and means prices can be changed dynamically (although customers may not be too pleased if they spot they've been raised at busy times of the day).
GPS-enabled shopping trolleys
These track how customers are using them. Future versions will allow customers to upload shopping lists. The trolleys will then guide people through the shop and even let them pay directly.
Verdict: Useful for directing customers to hard-to-find items. Less appealing if it starts commenting on their shopping habits: "How much wine are you planning on drinking?"
Self-checkout
Amazon Go's retail model registers your smartphone as you enter the shop, allowing you to take items and walk out. Instore sensors will bill your account.
Verdict: It's fast and will require fewer members of staff. But it's also pretty unsettling – and the opposite of appealing service.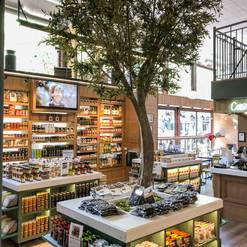 14.
Providing reasons to linger
Yoleni's
Providence, Rhode Island
It's hard to walk past Yoleni's without going in. One look through the floor-to-ceiling windows and you find yourself popping in for a slab of barrel-aged feta or a freshly made souvlaki sandwich. Before you know it, you've sat down for lunch or signed up for a cooking class.
Founded as an e-shop in 2013 by Nikolaos Pipas and Dorotheos Chatziioannou, Yoleni's has long flown the flag for traditional Greek food. But it wasn't until investor Ioannis Fillipidis joined the company that it opened its first physical shop in the chic Athenian neighbourhood of Kolonaki in 2016. The Providence shop, which opened in 2018, is a smaller version of that flagship and has a deli, restaurant-café, mini wine cellar and space for culinary events.
"We brought 500 products to the US," says Fillipidis. "About 300 had never been seen in the country before. Some of these producers are so small they would not normally export. I wanted to bring stuff that the US was missing."
yolenis.com
15.
Essay
How to create a sense of place
by Suzie de Rohan Willner, CEO, lifestyle and fashion brand Toast
As a student in Paris I would lose myself in the tiny boutiques or market stalls along the Seine, enthralled by the colours, characters and passionate tales of provenance. I would spend my allowance on one treasured item in the first week of the month and share my brother's meals as penance.
Now in my mid-fifties, I find the same pleasure in my work at Toast. As many retailers begin to look the same and each high street becomes a replica of the next, I seek to create spaces that tell stories and spark creativity – and are, of course, very beautifully arranged.
Our shops are all slightly off the beaten path and generally tucked away in more arts-focused areas. Keen to maintain the individual character of each space, where possible we've kept original features, from oak floorboards and steel fixtures to ornate cornicing. The shop floors are laid out to encourage customers to wander; the rich textures of cloth, the lustrous yarns and weighty linen are all invitingly tactile. The subtle fragrance of our essential-oil candles and soaps permeates each location – a delicious mix of geranium, rose and giant fir. You'll find books on the shelves and art installations in the windows.
While I hope our shops will be a delight for the senses, I want them to offer even more than this. We've started bringing together the people who support our brand through a workshop series. Whether it be dyeing or woodcarving, our workshops, led by local craftspeople, have introduced customers both to one another and to new skills. By hosting talks with authors and artists we have been able to reach new audiences.
Despite the vast number of inhabitants, cities can feel like lonely, disconnected places. Shops offer ideal spaces to bring together groups of people who share similar interests. They should be used as spaces in which to connect, forge new relationships and, in a broader sense, contribute to the community. My hope is that, upon entering our world, people will feel as I did in Paris: intrigued and inspired, with a delightful sense of place.
16.
The view from London
How high streets are changing
by Venetia Rainey
If you walk down Oxford Street, past the mega chains, currency-exchange shops and troubled stores such as House of Fraser, Debenhams, M&S, New Look and HMV, it's fair to wonder what this historic high street will look like in 10 years. If the newspapers are to be believed, physical retail in the UK is as good as over, just another footnote in humanity's march towards a Wall-E-esque future where screens rule our lives and everything is brought to us. But is that the full picture?
"People are sounding the death knell of retail," says Caitriona Hunter, director at CBRE Global Investors, a real-estate and infrastructure-investment manager whose London retail portfolio includes The Broadway Centre in Hammersmith and several iconic West End buildings. "It's changing and it's changing rapidly – but it's not dying."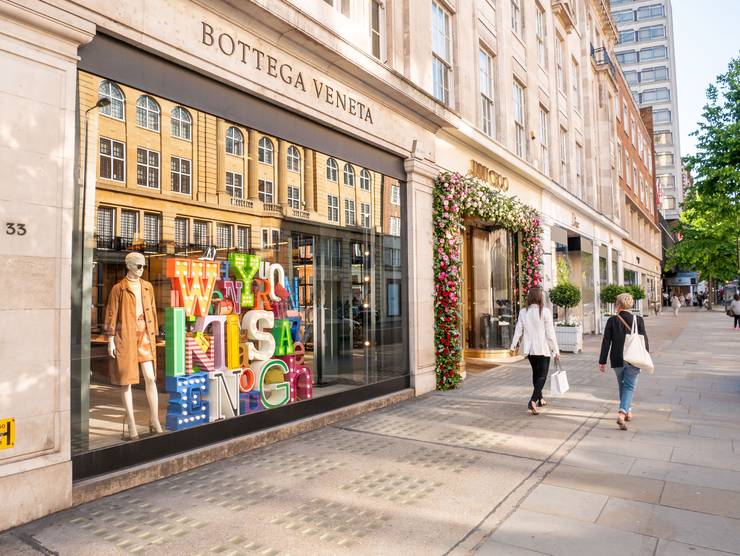 Footfall, for example, has been declining for more than a year, according to the BRC/Springboard monitor, while the first half of 2018 saw a net loss of 4,400 shops across the UK. Shopping centres are in big trouble but some department stores are thriving. Meanwhile, sales are continuing to grow even with internet shopping now accounting for just under one in five purchases, according to the UK's Office for National Statistics.
"We're in a state of flux," says Hunter. "There's been a paradigm shift in the retail market in the UK. We'll never go back to the old model of multiple department stores; you simply have to offer more now. We're in a brave new world of, 'Why are people coming into your shop?' It's not necessarily for goods. That's why shops at the community, experiential and convenience end are weathering the storm quite well. I think London has been quite good at that – we have some great developments coming in."
From Argent's regeneration of King's Cross and its much-vaunted Coal Drops Yard to the (tentatively) expected completion of Crossrail this year and the boost that it will give the capital, London's retail scene remains an exciting prospect for developers and investors alike – as long as they're prepared to think a bit differently.
"Retail cannot continue in its current form; you can't rely on retail alone anymore," says Louise Brooke-Smith, head of development and strategic planning at design and consultancy firm Arcadis. "It's been anticipated for some time but the way people are using the high street now is changing so quickly, it's dramatic. People want community, leisure, residential and commercial all mixed in together."
She points to boroughs such as Westminster and Barnet that are striving to do just that: provide for the evolving shopping habits of residents while enabling property owners to ensure their assets remain profitable. "Where it works well, is managed well and policies can support it in terms of quality of design, infrastructure and access, that's great. The problem is that sometimes those systems of governance aren't in place. Some boroughs are still trying to cling on to the Ladybird [children's books] version of what a high street should look like and that's not an economic reality."
While some are busy grieving that fact, others are out there enjoying the possibilities it opens up to rethink the way shopping thoroughfares and neighbourhood centres look and feel.
"It's really an opportunity for creatives and independents to take things back," says Robert Soning, founder and COO of Londonewcastle, which specialises in mixed-use urban development and is involved in projects in up-and-coming areas such as Peckham and Barking. "I think it's really positive; everything was getting way too bland. Landlords can no longer demand big rents or they will have empty properties, so they're having to look at softer rents, collaborations, profit-share schemes and pop-ups – I think that's healthy. As a result, some really interesting independents are taking advantage and we're going to see more of that in the future."
This separating of the wheat from the chaff is borne out by the fact that the retailers performing worst tend to be mass-market operators. Those doing well usually have a clear identity or offer an outstanding level of service, according to a recent BNP Paribas report on the industry. Or in the more succinct words of a Deloitte study: "In the future, we believe there will be fewer [but] better stores." That may mean goodbye to the high street as we know it but it also means hello to more shops that are unique, part of a community and offer an experience that actually makes it a pleasure to pull out your wallet. Count us in.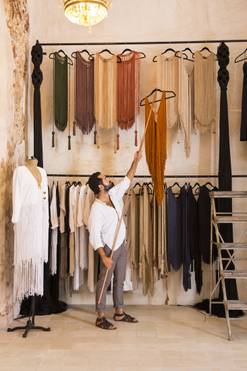 17.
Regenerative force
Valladolid
Mexico
"When we arrived in Valladolid, everyone thought we were crazy," says Francesca Bonato with a laugh. When the Italian designer and her Argentinian husband, Nicolas Malleville, brought their lifestyle company Coqui Coqui to the small town in Mexico's beguiling Yucatán Peninsula back in 2005, there was nothing much there. "Valladolid was a complete ghost town... It took significant time but, more than a decade later, the city is vibrant and bustling."
As she shows Monocle around their perfumería, hotel and Oficios Artesanos shop – where customers can buy hammocks made of Mexican suede, and straw hats or fedoras from regional milliners – she explains that it wasn't always easy. When they set up shop on the now-bustling Calle de los Frailes, a street with cobblestone paths and colourful buildings known as la calzada, there was little support for new businesses.
"Mexico is a place with otherworldly traditions, culture and handcraft but it also has vast challenges – you have to be an adventurous type to see the business potential in a city like Valladolid," says Bonato, as she straightens a stack of camel-coloured suede bags on the shelves. "There's no urban-planning committee or significant infrastructure in place; we didn't even have wi-fi to start with. We were pioneers for this revivification that you're just now starting to see. But we knew that eventually people would come."
How right they were. Part of the government's long-running pueblos mágicos (magical towns) tourism initiative, Valladolid is less than two hours from well-known cities such as Cancún and Tulum but has a completely different rhythm. A town of fewer than 50,000 inhabitants, it boasts a history of craftsmanship and layers of culture (it was established in 1545 by Spanish conquistadors atop Mayan ruins).
Now, thanks to the presence of a few intrepid retailers, this formerly overlooked town in southeast Mexico is increasingly on the (shopping) map. In addition to Coqui Coqui, visitors can pick up all kinds of treasures, such as embroidered cushions and statement necklaces from chic boutiques including La Troupe, Hacienda Montaecristo and Daniela Bustos Maya.
As a result, the area's once-dilapidated rainbow-coloured colonial houses are being spruced up, the economy is growing and residents are enjoying the benefits. "Almost all the workers in these shops are from Valladolid; artisans and sales-people are being given better wages and more independence," says Valentina Álvarez Gómez, a lifelong Valladolid resident who's now a boutique manager for homeware-and-clothing shop Hacienda Montaecristo. "The number of jobs here continues to increase, we can support ourselves and our city feels stronger. These recent changes have given us the chance to grow as a community."
Part of the success of the regeneration is to do with the fact that businesses here pride themselves on promoting the area's significant craftsmanship. "Valladolid has always been the real soul of the brand: it began here and everything is made here," says Jacopo Janniello, the Italian owner of high-end Mayan-inspired fashion brand Caravana. It's been a mainstay of Tulum's shopping scene since 2009 and he added a permanent branch in Valladolid in 2010, with every aspect of the shop – from the thatched roof to the tall beeswax candlesticks – made at a workshop employing 100 artisans.
"Ten years ago the only non-locals were myself and my friends from Coqui Coqui," he says. "There were barely any people roaming the streets, there was no technology in place and no mail service. Now Valladolid is becoming one of the most interesting places in all of the Yucatán Peninsula."
Malleville and Bonato are also linked to another shop here: Dutzi. "When I first arrived, every day felt like being in a Mexican Fellini movie – nearly all the locals were wearing their huipiles [tunics] and the men were in their guayaberas [shirts] and huaraches [sandals]," says German Ariane Dutzi, a former journalist who now designs handbags. She fell in love with the place and worked at Coqui Coqui for a while before setting up her own shop, where she employs more than 100 local women to work on traditional designs.
"Today we sell Dutzi products all over the world that are made in Valladolid," she says, gesturing at a shelf displaying her bags. "Having a shop here pays tribute to traditional handcraft methods and the story of this place."
Where to shop:
Coqui Coqui Perfumería
207a Calle de los Frailes
coquicoqui.com

Dutzi
209 Calle de los Frailes
dutzishop.com

La Troupe
213 Calle de los Frailes
latroupe.com.mx

Caravana
215a Calle de los Frailes
caravana.land

Daniela Bustos Maya
224 Calle de los Frailes
danielabustosmaya.mx
18.
Retail iconoclasts
Break the rules
by Venetia Rainey
This survey has gone through some of the building blocks you need for great retail, from top-notch interior designers to expert advice. But let's be frank, sometimes these will only get you so far. The really exceptional shops have that certain something extra built into their DNA: a willingness to smash up the rulebook when needed.
Take Ikea, for example. Love it or hate it, the mega-retailer with its flat-pack furniture has always gone against the grain. Now, with growing public awareness of the wastefulness of modern life, this titan of mass consumerism is doing it again by committing to becoming 100 per cent circular by 2030 – in other words, zero waste. Through experiments such as a furniture-leasing model in Switzerland and a lab in its latest London shop (in Greenwich) to explore extending the life of its products, it's owning a sentiment that had potential to sink it.
Then there's Bodega, a US footwear and clothing retailer with a cult following that has airy well-designed shops with no shopfronts, no enticing window displays and, wait for it, actually hide behind the façade of a bog-standard newsagent. Having started out in Boston, where the shop is tucked into the side of an unsuspecting Christian Science Reading Room building, Bodega has now sprung up in LA's Row DTLA complex, where it continues to masterfully conceal its presence (as the irritated Google Maps reviews show).
A similar example is Nepenthes (see The Spring Manifesto, page 166), the quirky Japanese clothes chain that stocks coveted brands such as Engineered Garments and Needles. It picks off-kilter locations away from other high-end fashion brands, turning its shops into destinations that have to be sought out. Its latest addition is on an alleyway across from London's Euston Station – not exactly where you go for a Sunday stroll.
Finally, there are those that take an old-school approach to marketing. When entrepreneur Nate Checketts set up menswear brand Rhone, he didn't use any of the usual digital tools, relying instead on word of mouth. He and his team collected 5,000 email addresses simply by doing things like chatting to people in airplanes and telling them to sign up to their website, making €70,000 in two months despite no advertising budget.
Surviving is one thing, thriving is another. In the fast-changing landscape that is retail today, the iconoclasts of the industry show that sometimes what's needed is a bit of cheek and derring-do. That and a healthy dose of inspiration.
19.
10 steps to opening a shop
Think it through
by Josh Fehnert
1.
Spot a niche
The fact that something hasn't been done before doesn't mean it should be done now. Rethinking what shops do is good; having to draw on the excuse that you're "ahead of your time" if you fail isn't. Subject your ideas to scrutiny before you commit.
2.
Crunch the numbers
Your circumstances will dictate how you approach the finances but there are a few rules of thumb: be careful about giving away equity too early (there may be several rounds of funding) and enquire about your options. Might the developer cut you a deal to attract the right crowd to their gleaming (but as yet empty) new precinct?
3.
Find a mentor
Business can be tough and if you're in it alone the problems are compounded and confounding. Befriend someone who knows the ropes and take advice from all sides. Then follow your gut. No one knows your brand better than you.
4.
See change
Think about how the area is evolving. Is your patch promising enough to support a specialist business or will it be overrun with the wrong brands by the time you open? Does your new berth need a wild-yeast bakery when there's a hypermarket mooted to open? Take a gamble on side streets, underserved 'hoods and up-and-coming areas.
5.
Sign of the times
Get the branding right. Does your logo work on everything from labels and leaflets to screens? Catching a promiscuous buyer's eye with a gold-leaf insignia and "open for business" sign will tempt in the undecided and drive sales.
6.
Soft touch
Get the right materials: plastic shelves look cheap and plastering the floor with lino impresses no one. Interiors shouldn't be as sparse as an art gallery nor as stuffed as a great-aunt's attic. Try to strike a balance between floor space and inventory that promotes discovery but isn't overwhelming. Invest in decent furniture, flattering lights and benches or awnings to encourage buyers to linger longer.
7.
Meet the neighbours
Offer fix-up jobs to the local carpenter and be on hand to hold a spare key or help the elderly neighbour with her shopping, even if she is grumpy with you. Make use of the ceramicist around the corner and stock paintings by the artist from down the way. How about selling limited editions and stocking a regional magazine? The latter might even write about you if they're impressed with the result.
8.
Staff wielding
A smart uniform can be good and there's no substitute for personal training. Amassing the right team will take time but ultimately the ones who want to be there will follow the example you set. Be calm, decisive, patient and kind.
9.
That's (almost) a wrap
Packaging is the impression that people leave with – and pass on to others – so the care you put into presenting your items adds a premium. Keep it simple, detail-oriented and easy to execute in a minute or two. Woe betide the silly shop folk who spend seven frilly minutes ruching ribbons or creasing crepe paper.
10.
Party, then put your feet up
When you're ready, let people know you're doing well. Put on a shindig and be generous with the hospitality. Then take a few weeks off to relax, recuperate and eke out a little more inspiration for your next steps.
Shops can create community and bring people together at a time when we're all glued to isolating screens. Over the past decade-plus of reporting at Monocle our editors have left their fair share of shops laden with bags – and ideas. The Monocle Guide to Shops, Kiosks and Markets, which comes out this spring, celebrates our top 100 shops – from holes-in-the-wall to market stalls – while nudging those who have dreams of opening their own.