Are you experiencing Netflix fatigue? Do your Spotify playlists feel uninspired? Then it's time to take charge. This month we launch our new guide to the unmissable films, series, art, books and records that should make for a satisfying – and more globally balanced – diet of cultural treats.
1.
To explore
The Shed
New York
It takes just five minutes to deploy The Shed's extendable roof, creating more than 1,500 sq m of space. It's the whizziest feature of the $550m (€485m) Diller Scofidio + Renfro-designed venue but its backers hope that the programme will become the main talking point when the venue launches in April.
UK impresario Alex Poots has lined up Oscar-winning film-maker Steve McQueen to put together a concert series celebrating African-American music, Björk is staging a new opera with Argentinian film-maker Lucrecia Martel, and German painter Gerhard Richter is working on immersive performances with composers Steve Reich and Arvo Pärt.
"The Shed is a new kind of concept," says Poots. "We can do visual art, we can do performance, we can do pop – and we can park the building and do outdoor work, so people just bump into us."
The Shed opens 5 April
Collectors, curators and directors who want to bag pieces from an emerging market will be heading to Brazil in April for the 15th edition of the São Paulo International Art Festival, better known as SP-Arte. This year Latin America's most important art fair will focus on the region's established and up-and-coming artists.
The Brazilian culture scene is still reeling from the election of far-right president Jair Bolsonaro but art from the region has never been in such demand: the Pompidou in Paris, Tate in London and Moma in New York are all collecting Latin American works. A New Models of Collecting in Latin American Art conference – organised by Mari Carmen Ramirez of Houston's Museum of Fine Arts – will coincide with the fair. Big-name collectors such as Venezuelan Patricia Phelps de Cisneros, Brad and Leslie Bucher from Houston, and Miami-based Martin Margulies are expected to attend.
SP-Arte is on from 3 to 7 April at Pavilão da Bienal

What to buy:
1.
Walden, Buenos Aires: Tender embroideries and paintings by Feliciano Centurión, an artist and activist who died of Aids-related illnesses in 1996. 
2.
Fortes D'Aloia & Gabriel, São Paulo, Rio, Lisbon: Pieces from Brazil's most fashionable and collectable artists, from conceptual sculptor Jac Leirner to installation and performance artist Ernesto Neto.
3.
Almeida e Dale, São Paulo: Works by the neo-concretist Lygia Pape, who was among the first to put Brazilian art on the international map.
3.
In pictures
'Scheltens & Abbenes'
Foam, Amsterdam
Foam's programming often shapes conversations on photography across Europe. But for its spring exhibition it's staying close to home by staging the largest solo show to date by Dutch photographic duo Scheltens and Abbenes.
The pair have been exploring ways of celebrating everyday objects for two decades. Their still-life images are meticulously composed: details turn into abstract geometric forms and three-dimensional objects appear deceptively flat. The duo's approach has prompted brands from Hermès to Nike to enlist their services. And no wonder: few can defamiliarise a shirt or a coathanger in quite the same way.
'Scheltens & Abbenes' is on from 15 March to 5 June at Foam
4.
On show
'Awakenings'
MMCA, Gwacheon
The postwar years in Asia were turbulent as many countries felt the impact of the end of colonial rule, the Vietnam War and rapid industrial modernisation. But it was also a period of rising self-confidence, when artists began to challenge the "rules" of western art.
This huge exhibition of 100 prominent Asian artists charts the effect of these seismic shifts on 13 countries. There's work by radical Indonesian voice FX Harsono and Filipino sculptor Julie Lluch.The exhibition has taken a team of curators from Japan, Singapore and 11 other countries almost five years to put together – and their efforts shouldn't be missed.
'Awakenings' is on until 6 May at Gwacheon's National Museum of Modern and Contemporary Art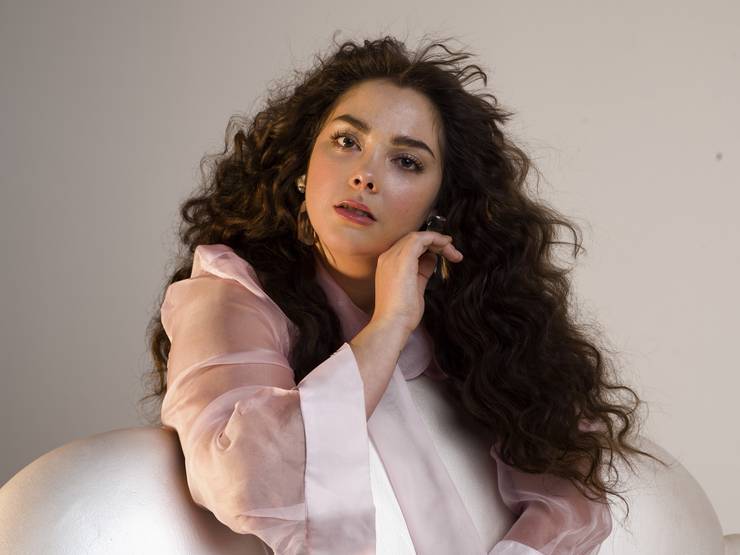 5.
On repeat
Vendredi sur Mer
'Premiers Émois'
As monocle's French special proclaimed last month, Gallic popstars are showing the rest of the world how to craft a smooth tune. Vendredi sur Mer might be Swiss-born but she's a fixture of the Parisian scene – and her debut Premiers Émois is a delight. "Écoute Chérie" is irresistible glacial electro pop layered with danceable synths by producer Lewis OfMan; its pastel-hued video is equally enchanting. Vendredi's lyrics are refreshingly tongue in cheek. In "Larme à Gauche" she impersonates a girl looking at her boyfriend's phone: "There was an email from Camille/I did not delete it." Razor-sharp and titillating – just how we like our dancefloor-fillers.
'Premier Émois' is released on 22 March
Bettina Korek
As Los Angeles' Moca celebrates its 40th anniversary, we speak to the executive director of Frieze LA about the city's art scene.
"The consensus about how important Los Angeles is as an art city has grown over the past 10 years; it's been building for a long time. I think there's a lot of curiosity about getting involved in the arts and there are collectors with a very personal approach. Many people have been waiting for an international art fair in LA; Frieze is the perfect match.
The civic side – from county supervisors to the city of LA – has a better understanding of the economic impact. The Otis Report on the Creative Economy started in 2010 and has become a toolkit for policymakers to implement greater support of the arts. Initiatives such as the Getty's Specific Standard Time, which created a collaborative model for the institutions throughout LA, really raised awareness.
The culture that Moca director Klaus Biesenbach created at New York's Moma ps1 pushed the boundaries of the art world into popular culture – and I'm excited that Klaus is bringing Printed Matter's LA Art Book Fair back to the Moca Geffen. Two other exhibitions this spring focus on groundbreaking feminist artists: Eleanor Antin is debuting new works at Lacma and Sarah Lucas's retrospective, organised by the New Museum, is on at the Hammer Museum."
6.
Small screen
'Other Parents'
TNT Comedy
We know that the Germans are excellent at drama and espionage shows but they can also do offbeat comedy – just watch Other Parents. The mini-series, starring Lavinia Wilson, depicts modern parenting in a hip part of Köln. New parents start a daycare centre worthy of their extreme methods of childrearing. A whirlwind of magnified madness – from yoga burnout to road rage with prams – ensues in glorious mockumentary style. And what do they hate most about parenting? Other parents.
Dialogue in the seven episodes was improvised; actors were only given the script a couple of days before the shoot.
'Other Parents' premieres on TNT Comedy on 19 March
7.
On stage
'All About Eve'
Noël Coward Theatre, London
For many, All About Eve is the best film ever made about the theatre. Joseph L Mankiewicz's 1950 classic pulsates with style and wit and boasts a cast headed by Bette Davis as Margo Channing, the stage actress who meets her match in Anne Baxter's cunning upstart Eve Harrington.
Enter Belgian director Ivo van Hove, who brings a brooding, mournful tone to this stage adaptation, which stars Gillian Anderson as Margo and a coltish Lily James as Eve. Rather than replicate the film, Van Hove has delivered a meditation on ageing and mortality that packs its own punch. Purists might balk but it's Ivo and not Eve who is the real star here.
'All About Eve' is on until 11 May at Noël Coward Theatre
8.
Big screen
'Happy as Lazzaro'
Alice Rohrwacher
Director Alice Rohrwacher's Happy As Lazzaro is a beautiful, surreal parable for today's fractured Europe. It might look like a dreamy pastoral fantasy but it is full of hard-to-swallow social realism too.
In the 1970s a rural community cut off from the rest of Italy remains stuck in its pre-industrial ways: peasants serve the gentry in a form of indentured servitude long declared illegal everywhere else. When the police step in, both higher and lower classes lose their place – and find themselves descending into squalor. Peasant Lazzaro's saintly demeanour is a reminder of innocence lost. Rohrwacher won best screenplay at Cannes with a story that feels like Pasolini with a female eye.
'Happy as Lazzaro' is released in the UK on 5 April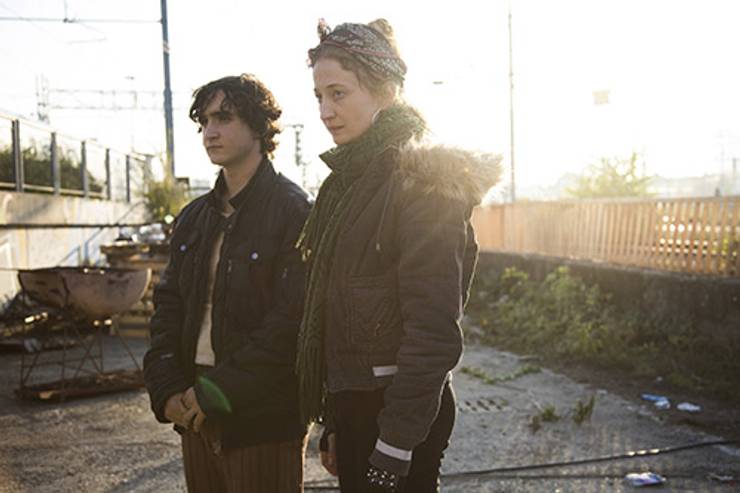 9.
In print
'Queenie'
Candice Carty-Williams
Queenie is a smart young journalist who wants to write about Black Lives Matter but is stuck on the listings page. Then comes a break she doesn't want: her boyfriend says that they need to spend some time apart.
Queenie rebounds into the cruel world of dating apps and casual sex. She spends so much time at a sexual-health clinic that the nurse refers her for counselling, where she wonders what has happened to her.
Carty-Williams' debut was snapped up by Orion for a six-figure sum and there's now talk of TV and film adaptations. It's easy to see why: this joyous, funny and heartbreaking book gives us a flawed heroine who befits our times.
'Queenie' is released on 11 April
10.
On newsstands
'Gaffer' 
UK
Many new indie mags attempt to draw together disparate subjects. Gaffer is no exception: it focuses on the links between football, music and fashion.
Founded by director and photographer Hamish Stephenson and sports-agency director Jordan Wise, Gaffer reflects the confidence that footballers and musicians have in expressing themselves to fans without third-party mediation – and with surprisingly little censorship. Teenage footballers reveal their passion for music; musicians share their love for football. Special mention goes to the fashion shoots, which feature athletes wearing clothes by the likes of Gucci and Raf Simons.
'Gaffer' is on newsstands now