Observation 1 / Helsinki
All aboard
Designed to keep going in all weather, this new driverless bus might not be fast (at least, not yet) but it's certainly fun.
Behind the Oodi Central Library in Helsinki, the future of mobility appears to be going nowhere. An audience has amassed to observe a cartoonish bubble-shaped electric vehicle with a string of pixelated ticker tape around its midriff as it trundles around a cordoned-off area. It has the capacity to carry about a dozen commuters but for now its sole occupant is an engineer who, working at a laptop, is ironing out a few bugs ahead of the demonstration, which was scheduled to have started a few minutes ago. "There has been an update from the vehicle," says an announcer. "We need a moment to carry out some maintenance."
The vehicle that's undergoing this last-minute fix is the first in what will become a robot taxi fleet called Gacha, a collaboration between Finnish autonomous driving pioneer Sensible 4 and Japanese homeware brand Muji. The design is inspired by the toys – also called gacha – that are available from vending machines in Japan: money goes in and trinkets, cased in a little protective plastic bubble, come clattering out.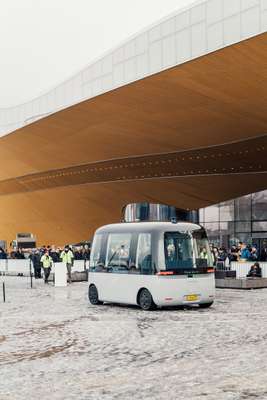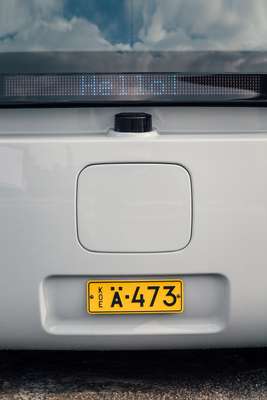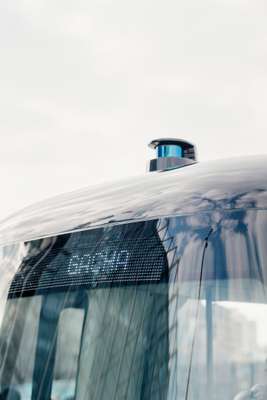 One day – the company hopes – vehicles like this will caper around the city and its outlying areas running people from place to place (passengers would order it using an app, of course). And there's one thing that makes this little bus really clever. While most driverless vehicles encounter problems with snow, rain and fog, Gacha is equipped with better sensors to ensure that when its environment changes, it still works.
"While autonomous personal vehicles are far away [in the future], the expectations between these and robo-taxis are very different," says Harri Santamala, the founder and CEO of Sensible 4. "With Gacha you deploy a system within a certain area – the complexity of the problem can be managed." The first Gachas are supposed to appear on the highways and byways of the greater Helsinki area by 2021.
Now that the developers have ironed out those problems, it's time to head back outside for a quick jaunt in the Gacha. Up close it is more spacious than it looks from afar. The interior is comfortable and, with seats positioned facing each other, it has a convivial feel.
We make a quick 400-metre lap of the tarmac, taking in views of Parliament House, the Helsinki Music Centre and the ALA-designed library. One day Gacha buses are intended to travel at about 40km/h but this one moves off at a speed that might just outstrip the nippier varieties of mobility scooters. No good if you're in a rush. Gacha, in every sense, is likely to take longer than expected to arrive.