Transport / Global
Are we nearly there yet?
While electric vehicles have been around for a while, they've never stolen the spotlight – until now. Monocle visits the Geneva International Motor Show and a smart charging point company in Finland to see if this could finally be the year they enter the fast lane.
Electric cars
Pedal to the metal
By Gabriel Leigh
This September will see Porsche's much-awaited, four-door electric coupé formally launched, a car that has already racked up more than 20,000 advance orders despite no one ever having stepped foot inside. It will be a watershed moment, not just because the Taycan is the luxury brand's first all-electric offering, but because it means 2019 is officially the year that EVs actually become desirable.
Electric cars have been available for years but in most parts of the world, due to lags in everything from driving range to charging infrastructure, they've remained niche – the choice of committed eco-conscious city-drivers and early-adopters. And that hasn't been the only issue. For years your options were limited more or less to the Toyota Prius – not exactly a head-turner – and a handful of Teslas which, although they made an effort at styling, screamed "I'm an electric car" at every turn (albeit silently).
With models such as Porsche's Taycan, Volvo's Polestar 2 and Audi's growing e-tron line-up, we can finally buy electric cars that look and feel as good as their internal-combustion counterparts. Couple that with a drop in battery prices and growing infrastructure and it's clear that, despite scepticism from some quarters, EVs are ready to take centre stage.
This change was especially clear at last month's Geneva International Motor Show. Sure, the brawny new Stratos from Manifattura Automobili Torino, with sets of skis strapped to its back, was the stuff of dreams for a motorhead. But – along with all the petrol-guzzling Ferraris, truck-sized Rolls-Royces and other exaggerated offerings for the high-end driver – it felt a bit like a relic. Romantic, maybe, but out of touch. Instead the show-stopper at the event was the all-electric, Italian-made Pininfarina Battista, a staggering 1,900-horsepower hypercar that can apparently hold its own in a ground race with an F-16 fighter jet and is said to be the fastest accelerating street-legal car in the world.
"EVs are coming of age as prices become comparable to internal-combustion rivals – and range has extended considerably to make them more practical," says motoring journalist Alisdair Suttie. "Along with government and tax incentives, as well as the ever-improving charging network, EVs have reached a critical mass in the marketplace, as well as in buyers' minds, to shift from the margins to the mainstream in 2019."
The numbers are promising. Globally, sales of electric vehicles topped two million for the first time in 2018, a 70 per cent increase from the previous year. In the US, sales were up 81 per cent year on year (driven largely by the release of Elon Musk's Tesla 3), while in Europe they were 47 per cent higher. East Asia continues to lead the world, however, and that's mostly thanks to China, where more than one million EVs were sold in 2018 – half the world's total.
Yet, in the majority of places electric vehicles remain an anomaly – they account for just 2 per cent of all vehicles in Europe, for example. That means there's still a way to go.
For the trend to continue, the cars need to keep becoming more affordable; the $2m-plus (€1.8m) Pininfarina Battista is hardly for everyone (literally in this case, as only 150 are going to be made). Tesla is currently the world leader in EV sales thanks to a long head start but a number of established manufacturers are lining up their own models, and foremost among them is Volvo's Polestar subsidiary.
Polestar 1, revealed in 2017, was a slick, range-beating hybrid vehicle but it's the Polestar 2 – unveiled for the first time in Geneva – that has positioned the company as a front-running premium electric-car brand that could soon be nipping at Tesla's heels. A sculpted agile-looking car that's fast but also practical, the 2 comes in at less than €60,000.
"It's a proud, honest offer to somebody who might consider one of the others, such as Mercedes, BMW or Audi, and is thinking for the first time of going for an electric car," says Thomas Ingenlath, Polestar's CEO. "It doesn't make a statement about suddenly going eco; it's about a cool product that is amazingly modern but still embraces the joy of owning a car."
And Polestar is far from the only show in town. In fact, the automakers at the show that are truly changing the game may have been those that put out the humblest of cars that just happened to be electric. Honda, for example, showed off a little city car dubbed the "e" with a distinctively Japanese look that's sure to set the European market abuzz when it hits the streets next year. And Spain's Seat brought out an affordable compact electric called the el-Born and a tiny pod vehicle called Minimo, which doesn't take up much more space than a motorbike. The latter is aimed at city car-sharing in that you can park it anywhere, it's very cheap to operate and has swappable batteries, so it doesn't have to be left at a charging station overnight.
What next?
Electric vehicles are an important step towards less pollution but they're not likely to be the end point given how polluting it is to produce and decommission lithium batteries in particular. "Everybody's saying it's not the future," says Maurice Turrettini, president of the Geneva International Motor Show Foundation. "But it's the best way to diminish co2 emissions for now." The next step is likely to involve something similar to hydrogen-fuel-cell technology, which some aviation and nautical companies are experimenting with, as are some car-makers. However, that's still a way off.
"We've got connectivity, we have micromobility, we have autonomous driving. That's what current customers are demanding," says Jan Conesa Sagrera, product communications at Seat. "We're here presenting our electrified strategy. That's where the automotive industry is heading and that's the direction we're headed too."
Although approaches between brands differ, no one is sitting this change out. BMW, for example, recently unveiled a number of plug-in hybrid models. It's a more conservative approach but perhaps also a more sensible one, offering a stepping stone into the electric sphere for those who are unsure.
There were also a number of new brands making noise at the show this year. Chief among them was Chinese upstart Arcfox. The Beijing-based brand from the state-owned Beijing Automotive Industry Holding Company made its big debut on the world stage by unveiling a new electric SUV and inviting former French prime minister François Fillon to attend the occasion. Arcfox may not be about to steal Audi's market share just yet but it will be one to watch in the future. In fact, China has set out to lead the global electric-vehicle industry and is attempting to own as much of the supply chain as possible. It's gone as far as buying up large stocks of precious metals that are integral to the cars' batteries.
This watershed moment is down to a few different factors. Key among them is the advancing technology in batteries, which are now becoming the right mix of capable and affordable. Longer road trips are possible even without lots of charging stations and battery prices are fast approaching the threshold that will make EVs cheaper to produce than conventional vehicles. This could come as soon as next year. Charging infrastructure, however, remains a huge obstacle (for a smart company working on the issue, see opposite) – and that means investment by local and national governments, as well as by developers. There are promising technologies for wireless magnetic-induction charging and even charging cars while they drive on specially modified roads, but these remain rare in the real world.
Some say that global uptake of EVs is unlikely due to the expenses involved in this infrastructure. But Sujan Roy, head of international business at India's Tata Motors, has another take. "I believe adoption in poorer markets will be faster," he says. "In most third-world markets, the government is really desperate to reduce imports of oil. [Plus] these markets are overly blessed with sunshine – with the cost of solar panels and producing solar energy going down to the lowest levels, it becomes much more viable to produce solar energy at home and, therefore, have an electric vehicle."
So are we nearly there yet? When electric vehicles will actually overtake combustion engines is "the million-dollar question", says Polestar's Ingenlath. He is bullish, comparing it to the way smoking indoors became broadly taboo in many places over just a few years. "Once you drive an electric propulsion, once you experience it, that gives you the conviction that this is modern driving," he says. "Going back to a combustion engine feels like going backwards. And I don't think people like that."
The death of the internal combustion engine may not happen in 2019 but it's clear that electricity is now firmly in the driving seat – and it's got its pedal to the metal.
Changing gear:
Pegged as one of the most important events in the calendar for the car industry, this year's Geneva International Motor Show had some notable absentees: Volvo, Ford and Hyundai all chose not to exhibit. That's led to speculation about whether the traditional car show is not long for this world, even though the cavernous Palexpo building remains packed – for now.
Maurice Turrettini, the show's president, says the show will have to evolve to stay relevant. "I think that we have to broaden the category of exhibitors for the next editions. For example, we should allow electric bikes and scooters because they are part of mobility. I'm optimistic."
Charging points
Powerful arguments
By Petri Burtsov
Charging an electric car can be a bit of a hassle. How far away is the nearest charging point? How much does it cost and what cables do you need? Plus there's the fact that they often look so ugly – hardly something you want on your street. Finnish company Virta believes it has the answer to all these questions. It wants to make the charging experience hassle-free, cheaper and, most importantly, a pleasant experience. How is it going to do this? Good design.
"When designing our charging stations we work with design professionals from the beginning, not just in the final stages," says CEO Jussi Palola, who co-founded the company in 2013 after extensive research into the sector. "That's the key."
Despite being hi-tech, Virta's charging stations don't look it. They are simple and elegant, with no complicated cables hanging all over the place and no flashing digital screens. Virta's imaginary benchmark is a parent driving home with two kids and all the groceries for the week. "That parent needs to be able to plug the car into the station without any hassle," says Palola.
That's why there's no need to spend time fumbling around trying to download the Virta app when you want to use any of the company's charging stations: you can use your credit card or get a Virta one that hangs on your keyring. And yes, you can charge without having to register. That said, those who do download the app (also pleasingly well designed) find that it can monitor the electricity market and optimise the charge according to fluctuations in the price of charging, potentially saving the user money. If you choose to get one installed outside your home you can even share it publicly to make a little extra cash.
As a result they've proven popular. Through working with clients in more than 20 countries across Europe, many of which are large electricity companies such as Germany's Eon and Finland's Helen Oy, Virta is growing rapidly. It now has more than 7,000 public charging points on the continent – that's triple the figure from last year alone, according to Palola. Although that's still only a tiny portion of the 100,000 or so estimated to be in Europe, with the global EV charging-station market predicted to be worth more than €50bn by 2026, there's still plenty more room for growth.
In addition to electricity companies, Virta also offers charging solutions to housing co-operatives, private homes and businesses. When the City of Helsinki planned its EV charging network, for example, it called on Palola to lead the effort. Now there are dozens of sleek black-and-silver charging stations, with the company's signature smooth rounded corners, all over this design-minded city, often carefully positioned close to public signs so that they don't add too much extra clutter to streets. Thanks to their mirror-like surfaces they seem to reflect their surroundings and sink deeper into them. "Charging stations shouldn't stick out from the cityscape – they should be an integral element of it," says Palola.
But Virta's real party piece – and the reason why consultancy Frost & Sullivan called its technology "game-changing" – is its stations' bi-directional charging capability. This enables cars to function as power banks so that users can sell unused electricity back into the power grid. "Via our [energy-providing] partners, we now reach more than 25 million people," says Palola. "Not all of them drive electric cars – yet."
---
Founded: 2013
Staff: 80
Annual sales growth, 2015 to 2018: 127%
Charging points: More than 7,000
Countries with Virta charging points: 21
App users: more than 20,000
Next target markets: Asia and South America
Global access
Going the distance
Charging points per 100 sq km of paved road (2017).
1.
The Netherlands: 19.3
Top place thanks to excellent charging infrastructure, a supportive government and enthusiastic adoption of EVs.
2.
China: 3.5
An impressive score for such a large country. Another 120,000 outlets have been promised by 2020.
3.
UK: 3.1
The UK has made great strides, with plans to require charging points in all new property developments.
4.
Germany: 2.8
With Sortimo planning to build the world's largest EV charging station, Germany's position may soon improve.
5.
UAE: 2.5
Good infrastructure and investment in technology means this is the only Middle Eastern country on the list.
6.
Japan: 2.3
To further boost the network, Tokyo condominiums are now offered a hefty subsidy for adding an outlet.
7.
Singapore: 2.2
A proactive government and lack of conventional car manufacturing has boosted Singapore's EV network.
8.
South Korea: 2
EV sales are growing but a lack of charging points is hurting sales, despite government subsidies.
9.
Sweden: 1.9
Sweden is busy innovating: last year it opened a road that charges vehicles as they drive on it – the world's first.
10.
France: 1.5
France is playing catch-up. A major EV push planned by state-owned utility company EDF may help.
Source: International Energy Agency, Statista
Electric vehicles: a buyers' guide
Top five
Interested in electric cars but don't know a battery from a transistor? Here are our picks from the Geneva International Motor Show that are sure to please everyone from all-out (former) petrol-heads to those who prefer a leisurely spin on a Sunday afternoon or need to zip around their home city.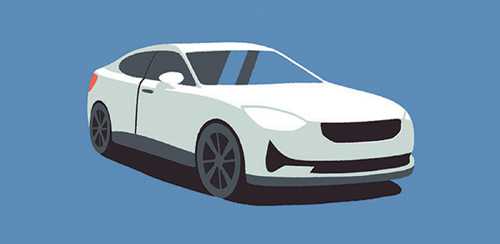 1.
Polestar 2
Mid-sized and reasonably priced, the 2 has the specs to neutralise the petrol competition (and maybe even the Tesla 3). As well as helping to build Volvo's fledgling brand, it will drive widespread adoption of EVs.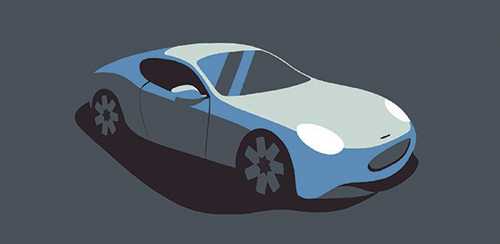 2.
Piëch Mark Zero
Switzerland doesn't make cars, right? Now it does. This electric sports car looks good and delivers on performance too: the battery charges up to 80 per cent in less than five minutes and has a range of about 500km.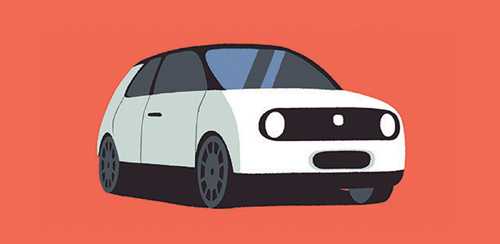 3.
Honda e
Honda's sweet little EV looks like a Japanese robot in the best possible way and was a major crowd-pleaser at its unveiling. With zero emissions, it'll be the perfect car for urban adventures.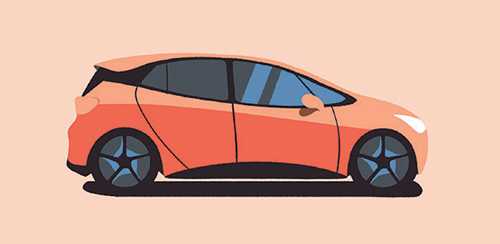 4.
Seat el-Born
You'd be forgiven for ignoring the el-Born if you saw it on the street but that's precisely what sets it apart. This is a compact car that just happens to be electric – a no-brainer replacement for your daily driver.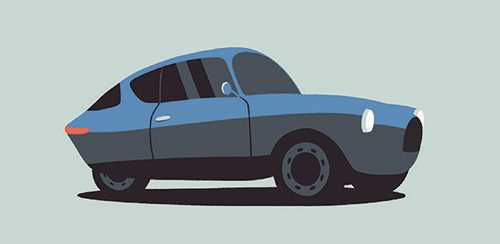 5.
Nobe
Built by an Estonian start-up, this peculiarly attractive three-wheeler is as nifty off-road as it is in cities. The special model Nobe 100 GT SRO (smoking room only) comes with a cigar lighter and humidor.