Leading by example
Switzerland —
Ambassador
"One of the reasons I love my job is that there is no such thing as a normal week or even a normal day," says Jane Owen, UK's ambassador to Switzerland and Liechtenstein, over tea in her residence in Bern. Her role involves talking to partners across the country, be it officials in Bern, pharmaceutical companies in Basel, bankers in Zürich or firms in smaller towns. "My car is my second office."
She's been busier than ever in recent months. In the run-up to Brexit, Switzerland has strived to ensure seamless trade with the UK. In February the two countries signed a post-Brexit agreement enabling them to maintain trade on preferential terms but Owen emphasises that their partnership goes beyond economics. The UK can learn from the experience of European countries outside the EU. "The single factor that they all have in common in their relationship with the EU is that they want it to be win-win," she says. "If you look at Switzerland's own relationship with the EU you can see that, over the years, it has been very mutually beneficial."
Inspired by a careers event when she was 16, Owen studied Russian, French and German at Cambridge. "I wanted to find a career where I could live overseas, get under the skin of a country and understand what makes people tick. Then you can start to build bridges," she says. After joining the Foreign and Commonwealth Office in 1987 she started Japanese language training, first at the School of Oriental and African Studies in London and then in Kamakura, Japan. This led to two postings in Tokyo, with Hanoi in between. After serving as director of UK trade and investment in New Delhi she became ambassador to Norway in 2010.
In June 500 guests will gather in the garden of her residence for the Queen's birthday party. "It's an opportunity to celebrate everything that's good in the relationship between the UK and Switzerland," she says. "Sometimes we forget that we want to be part of a strong Europe. We have a massive contribution to make."
---
Speak easy
Canada & The UK —
press freedom
Amid allegations of fake news and a global spike in violence against journalists in 2018 – most notably the assassination of Saudi critic Jamal Khashoggi – the media is under attack. To address the threat, Canada and the UK will co-host a summit in London this July on protecting the freedom of the press and journalists themselves. It will bring together media, civic and political actors to discuss how to combat challenges such as censorship and detainment. With state leaders such as Donald Trump, Recep Tayyip Erdogan and Rodrigo Duterte cracking down on journalists, it's heartening to see the championing of press freedom.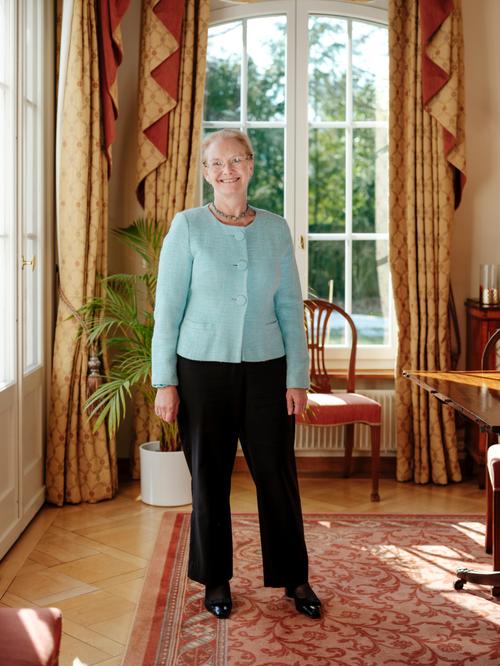 Q&A
katri viinikka
Ambassador for gender equality
Finland
Finland is one of the few countries – along with Australia, UK and Iceland – that has an ambassador for gender equality. Advancing women's rights is a longstanding domestic and foreign policy in the country (44 per cent of its ambassadors around the world are women). Viinikka took up her position in September. 
What is your remit as gender ambassador?
To lead foreign-policy activities that advance women's rights. There are many colleagues working on gender equality in different departments but co-ordination is needed in order to increase our impact. In 100 years Finland has gone from a poor agricultural country to a world leader in innovation, education and freedom because the potential of the whole society has been harnessed – not only half of it.
Finland already holds a high place in gender-equality rankings. How did it get there?
Through various social innovations, such as long parental leave, inexpensive childcare and free school meals. It is of special importance that both women and men can build a career and have a family. Violence against women is, unfortunately, still a serious problem in Finland. We are addressing it through measures such as conscripts [Finland has mandatory military service for all men] having to undergo training in anger management. It is important to involve men and boys in gender-equality work.
What are the challenges for women in Europe?  
Closing the gender gap in employment has stagnated. There is still a high level of violence against women and girls. [And within the EU] it has been difficult to find a common position on sexual and reproductive rights in international negotiations. This, in my opinion, is partly due to neo-conservative movements we continue to see in Europe.