Briefing / Global
Fashion
Briefing
A Tuscan menswear designer opens up shop, plus our favourite watch finds from Baselworld.
"Fashion today is digital. What I do, it's analogue," says Federico Curradi, stroking the hand embroidery on a sweater in his new Florence shop. The founder of his namesake menswear brand, Curradi takes an artisan's approach to fashion. His collection is handcrafted in Tuscany and each fabric is designed by Curradi; surfaces are subtly embellished with overstitched patterns and hand-painted details. "Big brands can't do this," he says. "It's important that people like me do something different."
A strapping fellow with a quiet manner, Curradi was born in Florence and today lives on a farm near the Tuscan capital where he raises horses, cows and a small pack of wolves (yes, wolves). His new shop (and studio), which is named after its address, Santo Spirito 9, is in a former lamp-making atelier in Florence's artisan-filled Oltrarno district. Thick birch branches are used as clothing racks and handmade brass screws hold everything in place. It's the carefully constructed playground of a man keen to immerse visitors in his world.
He opened this first boutique because, he says, "I can do unique pieces, I can be more experimental. I don't have to worry about the sales logic that guides other stores." He works with just 25 external retailers, including L'éclaireur in Paris and LA, and Milan's Banner.
Curradi's exquisite clothes, in soft hand-dyed shades, glow against the blue shop walls. He pulls a checked blue-and-rust shirt off the rack; its nubby surface suggests heavy flannel but in fact it's made from cashmere and brushed for a woolly effect. He points out cloth made of paper from Japan, and of hemp from Italy, and runs his hand over a "jeans jacket" made not of denim but silk. The unusual play of fabrics is a signature.
Curradi is only in his early forties yet he's an industry veteran. He was head of menswear at Roberto Cavalli and creative director of Iceberg menswear before launching his own brand in 2016. He's the recently appointed head of menswear at Parisian house Rochas (and, until recently, was creative director of Tuscan outerwear brand Peuterey). In his new role at Rochas he's translated his philosophy of distinctive fabrics and informal luxury onto a bigger platform.
But his own line remains the place where he can most freely explore ideas without having to worry about price-points and sell-through rates (last year he partnered with a "very relaxed" investor). Being able to focus on creativity and the handmade is a rarity. "Today everyone is dressed the same," he says. "But this appreciation for quality, it will come back into fashion."
federicocurradi.com
Curradi's CV:
2005 Becomes head of menswear at Roberto Cavalli
2013 Named creative director of Iceberg
2016 Launches his own brand at Pitti Uomo
2018 Named creative director of Rochas menswear
2019 Opens his first shop, Santo Spirito 9
Baselworld round-up
Switzerland
This year's edition of Baselworld, the luxury-watch trade fair, was an exercise in crisis control. The main source of distress: the absence of the Swatch Group (the world's largest watch conglomerate and owner of 18 brands, including Omega), which pulled out to host its own event in Zürich. It's not the only snub to the Basel fair: in 2017 the event welcomed 1,300 exhibitors; in 2019, just 520. The watch industry is grappling with the best way to present wares to buyers and editors; for many brands, the costs of exhibiting are just not worth the rewards.
Yet Baselworld remains a crucial appointment due to heavyweights such as Chanel, Rolex, Breitling, and lvmh-owned brands including Tag Heuer and Hublot. "Before, Baselworld was a one-stop shop: you could have one meeting after another, covering the whole industry in a very short time," says Joachim Ziegler, ceo of Swiss retailer Les Ambassadeurs. "Now there's a different ambience but coming here is still a must." Here are our favourite finds from this year's show.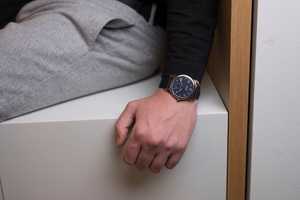 Nomos Glashütte (Germany)
The German house's Club Campus has rose-gold hands and a textile strap.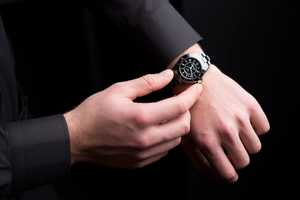 Chanel (France)
Chanel has updated its famed J12 model with a refined bezel and a rounder case.
Seiko (Japan)
This watch, from the Presage line, has a blue-enamel dial, a steel bracelet and plenty of class.
Tudor (Switzerland)
Tudor's Black Bay p01 has a retro vibe and a hybrid leather-rubber strap.
Chopard (Switzerland)
We're fans of Chopard's LUC XP model, with its merino-wool strap and navy dial.
Zenith (Switzerland)
To celebrate the El Primero model's 50th anniversary, this reissue comes in three different gold casings.
Sport's fashion moment
by Jamie Waters
Recently a photo made the rounds online showing the FC Barcelona team posing for their annual snap. Lined up in neat rows, with palms on knees, they look like overgrown schoolchildren. But they also look very dapper, in matching dove-grey suits by New York designer Thom Browne. I don't know football but I do know suits, and it's hard to think of a more effective advertisement for Browne, who pioneered the shrunken suit in the early noughties.
There's something wonderfully formal and old-school about sportsmen's off-field attire. Whether it's tennis players supporting compatriots at Davis Cup ties or footballers arriving for World Cup duties, when athletes are not wearing jerseys and trainers they seem to be in suits and ties. While workplace attire has become casual in nearly every industry, sportsmen remain buttoned-up – at least when dressed in an official capacity.
This makes them a great target for a tailoring brand. Athletes have huge followings and are ideal clothes horses. Moreover, many are increasingly interested in fashion. As Paul Gaudio, creative director of Adidas, told MONOCLE: "Now more athletes know Balenciaga or Raf Simons. It used to be that athletes were dressed like jocks but now rappers rap about Raf Simons. So if I'm a footballer and I listen to AsAP [Rocky], then I hear about Raf."
Why, then, are cooler tailoring brands not dressing athletes? Aside from Browne, most brands that clothe teams are either hyper traditional or super commercial. Let's put aside sponsorship-fee issues that might prevent smaller brands from outfitting sportsmen and play a camp version of fantasy football: who would dress my team? New York's Eidos would be good, as would London label Casely-Hayford, Stockholm's Saman Amel or Parisian maestro Husbands. For a luxurious hit it'd be Dries Van Noten; for something more glam, the newly rebooted Celine.
This year we've seen formalwear replacing hoodies on catwalks: the time is ripe for brands to get their suits on the guys best placed to sell them.