Graphic design / Monterrey
Off the grid
A fearless Mexican city is drawing comparisons to the world's most exciting design hubs. We meet its key figures.
Marco Garrido, associate dean for international affairs in art, architecture and design at the Universidad de Monterrey (Udem), is holding a stack of packaging labels for salsa that are rife with clichés: quirky illustrated bowls with folksy typography. "Here, 10 or 15 years ago, companies didn't think that there was more to design than looking cute," says Garrido. "They didn't recognise that a well-designed bottle or label was good for business." So when Udem awarded its design school a new building over its medical, engineering and business counterparts, Garrido was surprised.
The Centro Roberto Garza Sada, a twisting block of concrete designed by Japanese architect Tadao Ando, has been an ode to a changing Monterrey since 2013. Today the city is a hotbed of sophisticated graphic design and branding studios winning over international clients with their taste for Swiss-style precision. "When Tadao Ando came here he told us, 'This is going be the gateway to Latin America,'" says Garrido. Two hours' drive from Texas's southwestern border, in the state of Nuevo León, Monterrey is Mexico's industrial capital. Home to steel foundries and breweries as well as international manufacturers such as BMW, Samsung and Boeing, it is Mexico's most Americanised city. The landscape is threaded with highways and peppered with malls and fast-food drive-throughs. Residents are quick to reveal that it feels culturally isolated from the rest of Mexico, less hermetic about its language, food and art.
"There's not much cultural history," says Gerardo Ortiz, who co-founded Menosunocerouno (recently rebranded as -1 Simplicity Lab), one of the city's most influential graphic-design studios, in 1998. "As a designer you don't have a legacy to pull from but you're also free to find your own way. Back in the late 1990s – before the internet – all the design influences we had were American." But then Lyon-based design studio 3/4 Face visited Monterrey to deliver a lecture. Enamoured by the city, the firm opened a studio there and its rigorous attention to clean grids and purposeful typography made an immediate impact on native designers. Though 3/4 Face left two years later, its European influence can be seen throughout the city's design scene.
"That Swiss style is something we adopted – and the city's other studios did too," says Ortiz, who also co-founded Brands&People, a branding and advertising firm that has worked with clients such as Gatorade and McDonald's, in 2015. "Monterrey shares a love for that clean design and style of typography." The city is now one of Latin America's best graphic-design hubs, centred around the ritzy municipality of San Pedro Garza García.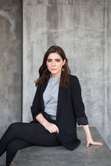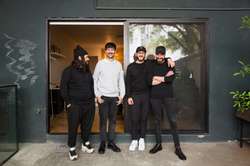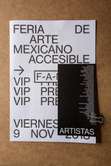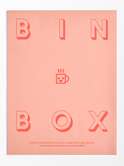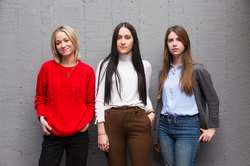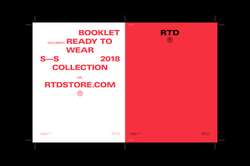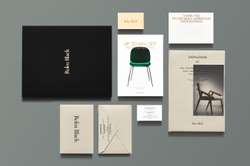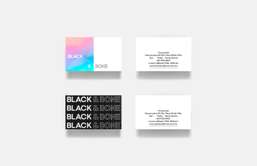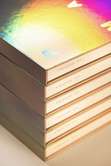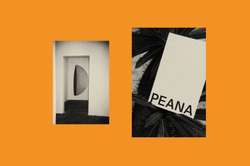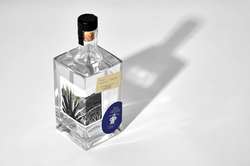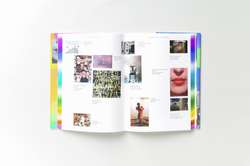 As globalisation helped to dissolve borders, multinational companies opened branches in Mexico; the appearance of Starbucks and Home Depot outlets led to the closure of independent coffee shops and hardware retailers. "The arrival of the international market made Mexican brands realise that they had to rethink how they presented their products," says Garrido. Before the multinationals arrived, the idea of a tailor-made brand was unheard of here; it's since become a necessity for the city's seemingly endless roster of entrepreneurs. "I've lived in Madrid, the US, France and Japan but there's something in the city here," says Ortiz. "People are constantly launching new businesses." In 2010 the crisp and clean interior of Theurel & Thomas, a Monterrey-based French-macaron shop, propelled Anagrama, the firm behind it, into the spotlight, helping it to become a sought-after studio. "In a city where everything looked similar, people were stopping their cars just to look at it," says Daniela Garza, CEO and creative partner at Anagrama. 
The firm was founded in a garage in 2007 but its 40 designers, architects and web developers are now housed in a converted warehouse. The team hail from across Mexico but past employees have come from the US, France and Denmark. Anagrama's clients are split between Mexican brands – such as tequila-makers – and multinationals, many of whom are surprised that the firm is based in Mexico. But for co-founder and creative director Mike Herrera, borders are irrelevant. "It doesn't matter where it's made, it's the philosophy and principles that matter," he says.
Though the city's designers have an international perspective, their work still has a sense of place. When Monumento, a creative studio based in a three-storey house with a black façade, were tasked with designing an identity for Peana, a contemporary-art gallery in Monterrey, they were told that it had to look Mexican. "We felt that the contrast between modern design and raw materials has a sort of Mexicanism," says Raúl Salazar, Monumento's chief creative officer. So the firm designed cotton-stock business cards and cardboard envelopes bearing the gallery's monolithic wordmark. On top of its design work, Monumento also sells Mexican textiles and Danish homeware from Materia, a small shop inside Peana; an art fair launched by the studio is aimed at plugging the drain of artists leaving Monterrey. "This city has traditionally lacked entertainment, culture and art," says Salazar. "We're trying to put our finger on what it needs."
Designer Gerardo Ortiz, of firm -1 Simplicity Lab, has used good graphic design to improve the city. His clients include national parks, Monterrey's ballet and even local firefighting services. In February, his firm won a competition to design a new identity for one of Monterrey's municipalities – its application will span city vehicles, building façades and street signs. "No city in Mexico is doing this," says Ortiz. "But if you go to Copenhagen, Paris or London, you realise that design is a strategy to attract people and businesses to a city, and to improve quality of life. These projects construct a city's identity – and its spirit."
"We're teaching our students to have a global point of view," says Marco Garrido, back in the airy confines of Centro Roberto Garza Sada. The university's satellite programmes send students to New York, Barcelona and Mexico City, while professors from as far afield as Italy and Japan have visited Monterrey to teach at the school. The city's design studios regularly receive applications from eager young designers in Europe, Asia and the US in search of internships.
"Monterrey is a city that's stolen things from all around the world and made them our own," says Cristina Arreola, a Udem graduate and former Anagrama designer who co-founded her own studio, Parametro, in 2014. "When I was a student, I went to Barcelona for two-and-a-half years. Back then, if you really wanted to be on the map you'd have to go there, or to London or New York. But if I was a student now, maybe I wouldn't have to go for as long. It seems like everyone is coming here."
Eyes open
In the studio
How a French studio landed in Mexico.
Lyon-based studio 3/4 Face arrived in Monterrey six years after it was founded by Vincent Delpeux, Pierre Raine and Pascal Thivillion in 1990. In France it worked with art galleries and theatres but in Monterrey the scope widened. "It allowed us to expand into working for businesses and industry but with the same logic and approach to design," says Delpeux. The studio disbanded in 2000 but its designs still loom large in Mexico.