Retail / Perth
Sitting pretty
As furniture shop Living Edge opens in Western Australia, we took a first look at its new space.
Western Australia's sunny capital of Perth may not be a famed design destination but the city's concentration of affordable properties, paired with a growing design scene of makers and creatives, made it the right fit for furniture shop Living Edge's new showroom. Neighbouring Louis Vuitton, Chanel, Gucci and Rolex, the space on Queen Street is in an apt location for a company that's establishing itself as one of Australia's premium lifestyle brands. 
"I can't think of many furniture companies anywhere in the world that are within a few hundred metres of those shops. It was a really opportune time for us to get this building," says Living Edge ceo Aidan Mawhinney. "We're presenting the best global furniture brands alongside the best fashion brands."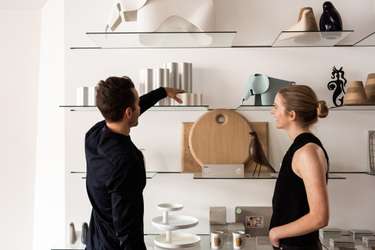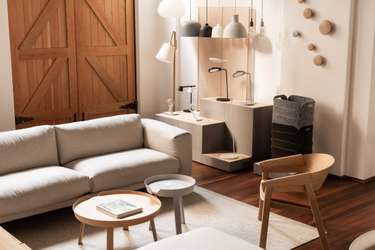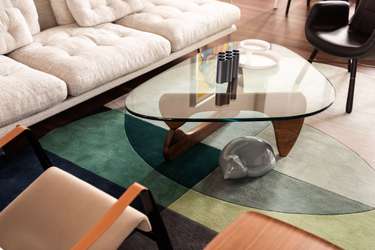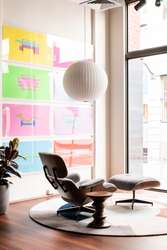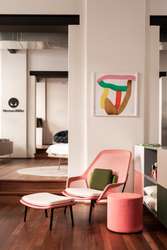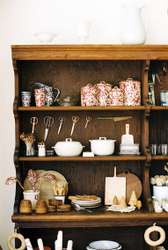 Founded in Sydney in 1998, Living Edge arrived in Perth a decade ago, first setting up a showroom on the fringes of the city. It originally catered to traditional contract and commercial furniture clients but, with its focus recently expanding into retail and residential projects, it became important to open a branch at the heart of the city. So when the former merchant building on Queen Street became available, Living Edge jumped at the chance. "In the 1930s the building's owners used to make radios; they were all about bringing global sound to the community," says Eugene Hooks, Living Edge's showroom manager. "We've continued that tradition but for us it's all about bringing the best global furniture brands, art and sculptures."
The team worked closely with renowned Australian design studio Hassell and Perth-based trcb Architects to turn the heritage building into a contemporary showroom, displaying international brands such as Vitra and Walter Knoll. Its three storeys were stripped back to their bare bones, allowing the products to become the focus of the space. "Our mantra was timber floors, white walls and exposed ceilings," says Hassell's Jonathan Lake. "That was as much as we felt you needed because the quality of the furniture is so good." He also notes how the arched internal walls were kept intact to create a layered experience for visitors. "You go in and you don't see the whole space. That was a beautiful part of it because it means that you are encouraged to move around and get closer to the products."
The shop was designed to be inviting: you're met by an iconic Charles and Ray Eames lounge chair paired with art by Michael Craig-Martin (supplied by Sydney's Filter Gallery); there's also a generous kitchen island framed by a burnished-steel wine wall on the first floor. "The kitchen has a huge bench on which architects can open up their plans, grab a coffee and go through their drawings," says Jo Mawhinney, director of product, brand and experience. "It's like being in someone's kitchen and can help to break down barriers, build relationships and get into details."
"It's a great place to take clients; the staff are knowledgeable and they get excited when they're explaining a piece to you," says Anna Flanders, an interior stylist who has been working with Living Edge for the past six years. Ultimately the shop provides a space for architects, designers and customers to come together and experience world-class furniture – which no online store can replicate and any city could use more of.
livingedge.com.au
Top buys: 
Eames lounge chair and ottoman: This Maharam Mohair-upholstered chair was designed by Charles and Ray Eames for Herman Miller in 1956. It has been in continuous production ever since. 

Walter Knoll Healey chair: The German brand has been creating top-notch furniture since 1865; its leather-upholstered model was inspired by classic car designs.    

E15 Kazimir table: A wooden table with powder-coated steel legs, designed by Philipp Mainzer. 

Lambert & Fils Dot Atomium light: This sculptural brass rig with spherical bulbs brings illumination and a dose of design to your home.
Designfarm: This furniture shop at the western end of the city represents world-class Australian brands, including the likes of Agostino & Brown.
designfarm.com.au

King St Collective: A short stroll from Living Edge, this place offers bespoke homeware and accessories from Western Australia's best designers.
kingstcollective.com.au

Arrival Hall: In East Perth, a 10-minute walk from the city centre, this is where you'll find exquisite homeware, including shelving from String.
arrivalhall.com.au

Compendium: Located a short train ride from the city in Fremantle, Compendium sells a concise collection of watches, stationery, books, magazines and accessories from local and international makers.
compendiumstore.com.au

Angove Street Collective: Head north from the city along Fitzgerald Street and you'll come across this ever-evolving design shop and café, dedicated to independent retailers such as Ambassador Home.
angovestreetcollective.com.au
Tucked away on Reykjavik's Old Harbour is Hafsteinn Juliusson and Karitas Sveinsdottir's design studio haf. The firm, founded in 2010, takes on interior and furniture-design projects, and recently opened its first retail space. The duo have transformed a neglected 1930s fishermen's shed into their office and shop. The concrete, steel and plywood elements adorning the walls and floors fade into the background, throwing the spotlight on the products.
Tables, chairs, sofas and shelving units are paired with homeware, plants and decorative accessories created in collaboration with local artisans, making the space feel like a home despite its minimalism. "This has been a dream for us," says Juliusson. "We wanted to create something new but keep the shell and history. It's a place where we can sell our products as well as local and international crafts."
hafstudio.is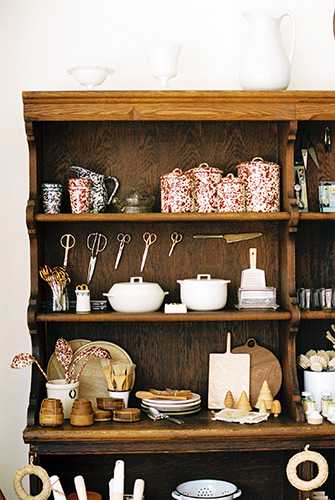 Located not far from Brooklyn Bridge Park, Salter House is a family-run shop and café where it's easy to spend several hours. It sells bed linen and other lusciously selected goods for the home and study, such as walnut-and-maple-finished spatulas handmade in the borough, and tasteful watering cans from Burgon & Ball. "We select goods from companies with ecologically sound practices," says co-founder Sandeep Salter. Next door's Picture Room, owned by the same family, is a one-stop shop for rare prints and contemporary art.
salter.house