Property / Global
Tall stories
Are you sitting comfortably? It's time for Monocle's annual property survey, where we start with five distinguished developments.
Welcome to our annual property survey, where we whizz around the globe to show you the best recent developments and have a look at the cities getting it right. Below you can join us on a whistlestop tour of impressive new buildings, ranging from a reimagined former bank to a leafy Vietnamese residence. We then take stock of the housing projects making Los Angelese more accesible, before rounding up in sunny Cannes with a look at this year's Mipim, the largest property fair in the world. Come in and make yourself at home.
Inner-city Sydney's skyline is looking a little less square with the addition of Arc, a residential, hotel and retail development in the central business district. Arc's twin 26-storey towers are topped with distinctive curved rooftops, made up of 59 arches open to the elements and the public.
The towers have been built in Sydney's former warehouse district and their bases are lined with red-brick podiums that support eight retail outlets. A publicly accessible alley, Skittle Lane, has also been incorporated into the mixed-use development, adding a touch of Australia's famed laneway culture.
Architect Koichi Takada, who heads up his eponymous firm in the city, wants the 300,000 bricks to pay homage to Sydney's industrial past as well as reference the red earth of the Australian interior. Completed last year, Arc's 135 apartments have proved popular with locals, who make up two thirds of buyers. "People are seeking out branded residences," says Iwan Sunito, who co-founded Sydney developer Crown Group in 1996. He believes they are attracted by a combination of design and build- quality, plus premium locations and resort-style facilities.
crowngroup.com.au; koichitakada.com
Get the look:
The Crown Group knows how to create properties that feel fresh and thoughtful, not cookie-cutter.
1.
Reference
Allude to your environs, as Arc has done by using red brick.
2.
Share
Create public niches, allowing everyone to enjoy the development.
3.
Mix it up
Think about how a residential project could be boosted by hospitality or retail spaces.
2.
32 Custom House
Providence, Rhode Island
The task of preserving the numerous historic but neglected 19th-century buildings on the US East Coast often falls to private developers. Among them is Ash NYC, a Brooklyn-based firm that has carved out a niche in the field. It recently revived 32 Custom House in Providence, Rhode Island: a red-brick former bank that hadn't been fully occupied for 30 years.
CEO Ari Heckman and his team have converted the building into 10 luxury apartments of various sizes (the ground floor is leased to Knead Doughnuts). "We thought there was a call for higher-end rentals," says Heckman. The huge project only cost $3.8m (€3.4m) thanks to various parts, such as the original elevator and grand staircase, needing little restoration. The apartments were designed by Ash's in-house creatives while the architecture fell to Providence's Kite Architects.
The response has been positive: all of the apartments were leased in the first six weeks and the city's residents are happy to have this old dame gracing the cityscape once more. Ash is now looking west and has opened an LA office. Expect California's neglected heritage to get a lick of paint soon.
ashnyc.com; kitearchitects.com
Every little helps:
Private developers who take on heritage properties are not only restoring fading gems but winning back a part of their country's history. Governments cannot always look after historic spaces so private action is vital.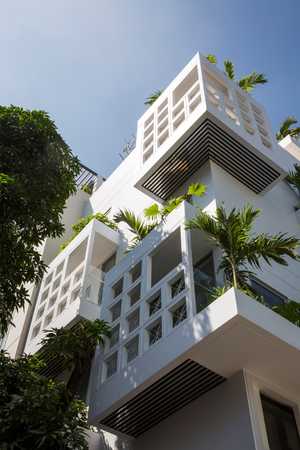 3.
CC Residence
Ho Chi Minh City
Vietnamese architect Trinh Viet A took nine years to oversee the design and construction of Ho Chi Minh City's CC Residence, moonlighting alongside his day job in Tokyo at architecture firm Nikken Sekkei. Fortunately for Trinh he had understanding clients: his parents. The 39-year-old architect, who left to study in Japan 18 years ago, proposed knocking down his two-storey childhood home and replacing it with a six-storey mini block, home to seven apartments. Only a large mango tree, planted by Trinh's grandmother, retains its key position at the front of the house.
Trinh's parents, both retired state employees, moved into CC Residence's sole duplex apartment last year and let out the remaining homes for a source of retirement income. The complex has proved popular with foreigners flying in and out of Vietnam's commercial capital given its location in a residential neighbourhood that's a five-minute hop from Tan Son Nhat International Airport. Some have subsequently returned for longer stays.
Each of Trinh's Vietnamese buildings sports telltale touches, such as white façades with generous balconies overflowing with greenery. "I always try to capture the essence of the environment," he says. He convinced his parents to insert an interior void to provide natural ventilation and a discrete space for drying laundry. Large balconies extending over the street (allowed under generous local planning laws) add back the sacrificed square footage.
Trinh's next "hobby" will be designing a seaside house for his niece, provided she is not in a hurry to move in. The Tokyo resident regularly returns to Vietnam because Nikken Sekkei supervises the construction of several trophy projects in the country, including company headquarters and a military museum in Hanoi. "It can be easy to lose touch with human-scale buildings while working at a large architecture firm," says Trinh.
Aiming high:
In densely populated metropolises such as Ho Chi Minh City, projects that emphasise ample greenery and natural light are essential to raising the bar for housing standards.
When it comes to restoration work, the intricacies of modernisme (Catalan's answer to art nouveau) are often an exquisitely arranged minefield. No wonder then that efforts to breathe new life into every tiny detail of one of Barcelona's architectural treasures, Casa Burés, required three years and a sizeable investment.
The building, designed by Catalan architect Francesc Berenguer i Mestres in the early 1900s, was constructed as a company HQ and home for a textile magnate. When it fell into disrepair in the 1980s, developers from Bonavista Development and Europa Capital acquired the property, enlisted an elite team of designers and specialists, and transformed this crumbling vestige of Catalan design into 26 high-end apartments, with the work finished in early 2019. "Our challenge was striking a balance between respect for the artistic essence of the 20th-century and the comforts of the 21st," says Bonavista Development's founding partner Jacinto Roqueta.
Charged with finding harmony between modern and historical mores is Agnès Blanch, an interior designer and co-founder of Estudio Vilablanch. "We had this incredible architectural heritage and ornamental weight hanging over us," she says. "But we also had to add an indo or swimming pool and gym, as well as install air conditioning, contemporary kitchens and lighting." Equal care was afforded to smaller fixtures such as ornate door handles, balustrades and fireplaces.
In a property market that prefers corner-cutting and samey half-sketched visions, this six-storey dose of kaleidoscopic colour and Catalan craftsmanship is a feat worth celebrating.
bonavistadev.com; estudiovilablanch.com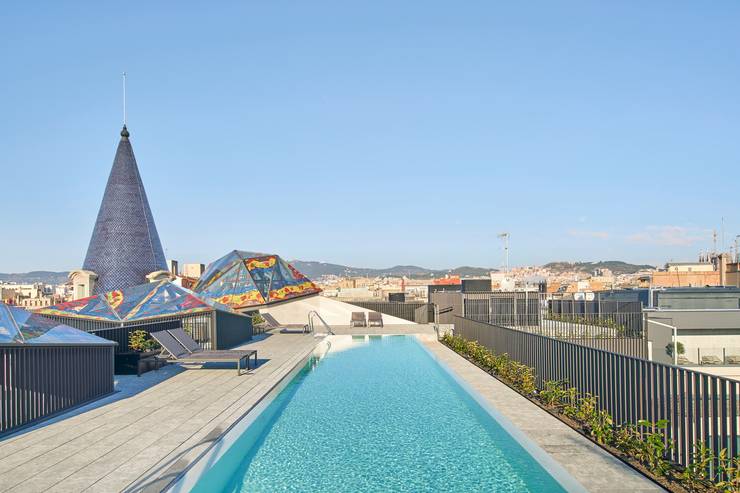 Easy does it:
With storied properties - especially in cities where housing is a hot topic - time and care are key to developments if they're to win over local opinion.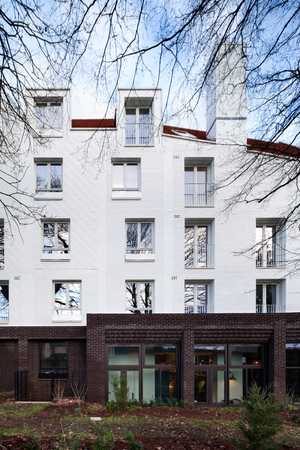 Retirement homes tend to be drab affairs: poorly furnished and in the middle of nowhere. UK developer PegasusLife is trying to change all that by building – or brushing up – attractive properties in busier areas and enlisting talented young architecture studios such as rcka. In 2018 the two wrapped up Park House: a £15.6m (€18.1m) 38-home property in Harpenden, north of London, that has injected excitement into the community and revitalised a neglected plot of land, providing comfortable living for retirees.
Key to RCKA's approach is the large central courtyard of Park House, which encourages chance meetings, and a café-restaurant open to the public. "A big part of what PegasusLife is trying to do is combat loneliness; it's a huge issue," says Tim Riley, a founding director of rcka. "We promote design that focuses on building communities and social wellbeing." Harpenden is a conservation area and six bids for the plot had previously failed. PegausLife won the council over, in part, with the building's self-conscious design: the red gabled roofs and white colour-scheme pay homage to the arts-and-crafts heritage architecture that the town is known for.
These are private homes, so not affordable for everyone, but Riley believes there are lessons to be learned: a government-run care home can easily look good, have a pleasant café and be designed for sociability. To put it simply, somewhere that one might move into out of choice, not out of desperation.
pegasuslife.co.uk; rcka.co.uk
Team effort:
PegasusLife finds architecture studios with a good record in social projects and lets them do their thing. The architect can often best translate the developer's goals into the physical space.
Life support
Property —
Los Angeles
Getting on the property ladder is hard enough but in sought-after cities such as LA it can often be beyond reach for many people. But change is underway and new projects, from condos to co-living apartments, are giving residents their first foot in the door.
---
LA, and indeed the whole US West Cost, has seen its share of housing issues: a population boom and rising prices have made the city untenable for many prospective residents. In response, architects and developers are considering how to create homes that are attractive, affordable and well-designed. Often it comes down to reconsidering the fundamentals of how we live and what sort of homes we aspire to. Is co-living the answer? Do we reclaim Downtown from the tourists? Or do we, as architect Lorcan O'Herlihy suggests, go back to the days of the condo?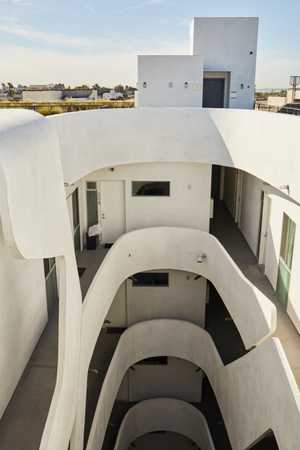 6.
Apartment living
Love thy neighbour
"If you're on Pico Boulevard then everything's in Spanish," says illustrator and designer Sophia Chang, waving towards the balcony of her apartment. "On Olympic, the signs all have Korean characters." We're sitting in a black-and-white cube of apartments on 1038 Mariposa Avenue in Los Angeles' fast-changing Koreatown. Built by Lorcan O'Herlihy Architects for a private client, the 32-unit space has forward-thinking details that make it affordable and also a joy to inhabit – rare in a city where finding both in one building is a struggle.
"The space and the materials were beautiful; I work in design so I'm snooty about that sort of thing," says Chang, a New Yorker who was one of the first residents to move in and now lives here with her husband. "The layout gave us privacy from our roommate and there's a tonne of sunlight – from the interior and exterior – which is unusual for this part of town."
The details, from an elliptical central courtyard that allows for more light in each of the apartments (as well as an air con-reducing cross-wind) to the shade cast by steel window apertures, were all part of the architect's brief. "All these projects need a greater impact on the city – they're generally there for 30 to 50 years, if not longer. We feel a sense of accountability and want to do a work of consequence: to create places to rest and to gather," says Lorcan O'Herlihy from a rooftop berth. "Los Angeles will continue to have greater density and people are moving to cities because they're increasingly rejecting the car. They want to be able to live in a place where they can walk to a shop and grab a cup of coffee. As cities become denser that relationship between public and private becomes more important," he adds with a gesture towards the towers of Downtown, before tracing his hand north towards the Hollywood Hills.
Affordability is a big issue in LA and one way in which the architecture practice sought to engage with it was to offer different-sized spaces that would allow younger renters to share and provide larger options for families. The different configurations have drawn a creative crowd to an unexpected area. Chang's husband was suspicious of the neighbourhood and development before visiting. "But he fell in love with the place when he saw it," says Chang. "It was a dream come true. Well, actually, we couldn't even dream this big."
7.
Co-living
All together now
Co-living housing brand Common found success in New York by offering young tenants attractive and inexpensive co-living homes in coveted neighbourhoods. Recently it's been making moves in California and in December 2018 opened its first LA property, Common Melrose, in collaboration with real-estate developer Proper Development.
"We saw a similar demand in LA as we saw in New York; we got more than 9,000 applications in six weeks," says Brad Hargreaves, Common's CEO. The property, in Melrose near West Hollywood, features 24 apartments, designed and fitted with strong Spanish-colonial influences by Common's in-house team in collaboration with Proper Development. Tenants share living rooms and kitchens, plus a space on the rooftop where they can gather and entertain. These aren't student digs though – the property is big enough to afford privacy and you needn't worry about queuing to use the oven.
Melrose's high-end design might suggest that the tenants all have trust funds but its clients are actually mid-market and mostly in their thirties. Indeed, it's cheaper to live here than rent a studio in the same area. "We focus on people who make between $40,000 and $80,000 a year," says Hargreaves. "It's an under-represented segment of the urban-housing market. They could be service workers, teachers – we have a lot of nurses."
Co-living isn't a cure-all for the West Coast's housing issues but it's one answer, at least. At Melrose, the response from residents has been so encouraging that Common and Proper Development have plans to invest $100m in six other co-living properties in LA.
It won't be a stroll in the park for Hargreaves and Proper, though. The concept is becoming more and more popular and other firms are swooping in. San Francisco-based co-living developer Starcity opened its first LA property at the end of last year, showing just how saturated the market may quickly become. And there's even more competition on the way. All eyes are on Treehouse Hollywood, which opens later this year: a co-living space marketed at high-end clients, with a more luxurious feel.
common.com; properdevelopment.com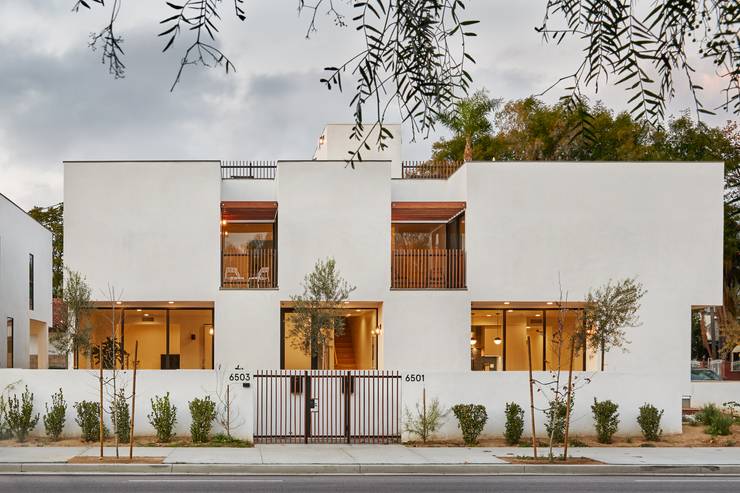 Q&A
Andy Rifkin
Managing partner, DLJ Real Estate Capital Partners
Los Angeles
The stretch of Hollywood on the Walk of Fame has long been a place that locals avoid – and few call home. But the New York-based real-estate firm DLJ has partnered with Los Angeles design collective Commune (whose clients include Ace Hotel) to create an urban oasis that attracts locals back to a traditionally touristic area. The result? El Centro: a mid-rise residential complex with 507 apartments, penthouses and bungalows, as well as a pool and cactus garden.
What opportunity did you see in this area of Hollywood?
We've always focused on walkable locations and in LA there are few places where you can live and get to work without a car. When we bought this parking lot a few years ago the metro station was being upgraded and renovated nearby. Improvements like this encouraged companies such as Netflix and Viacom to relocate to Hollywood, and co-working projects were attracting a lot of creative professionals. We saw the early indications of revitalisation and thought there was demand for housing.
How has El Centro attracted residents to this area?
We wanted to create respite from Hollywood Boulevard. We were fortunate to have such a large piece of land – we were able to create a landscape that is transformative and quiet. It's a feeling of luxury that's different from the towers of Downtown, which are dense and hectic.
What sets El Centro apart from other complexes?
We wanted to bring an element of hospitality, not just in terms of attractive rooms but also human design, to El Centro. We set up a great team who greet tenants and pick up packages. Our on-site manager was previously the general manager of the Downtown Standard Hotel. We want residents to feel a sense of hospitality not found in a traditional rental apartment.
dljrecp.com; elcentrohollywood.com
Market movers
Property —
Cannes
We go behind the scenes at Mipim, where the great and the good on the international property scene gather for their annual extravaganza.
Meetings on boats, late-night drinks at Caffe Roma and a neverending supply of tote bags: it must be Mipim. The annual property trade fair, one of the largest in the world, may not be where the actual deals are done (you have to head to Munich's Expo Real for that) but it remains a high-profile venue for companies, cities and entire countries to put forward their best face and talk shop.
Newcomer Egypt did just that, with hoardings announcing their presence covering all the major buildings. At their sparkly new all-white pavilion, people buzzed around ambitious models of whole cities being summoned up from the desert, which government officials hope will cater to an exploding population. "It's challenging to build a physical community from scratch," says Francesca Pintus, senior urban designer at HOK, which is working on the expansion of Cairo. "We're finding ways to speak the language of the local context."
Also present for the first time was Porto's mayor Rui de Moreira. "We're trying to show what's been changing in the city," he says. "Mipim is ideal for exchanging views and attracting investment."
Amid all the suits, lanyards and business cards, Cannes residents continue much as normal, crowding round games of chess on the Croisette and indulging in some petanque by the town hall. As one taxi driver told me: another day, another big event – that's Cannes for you.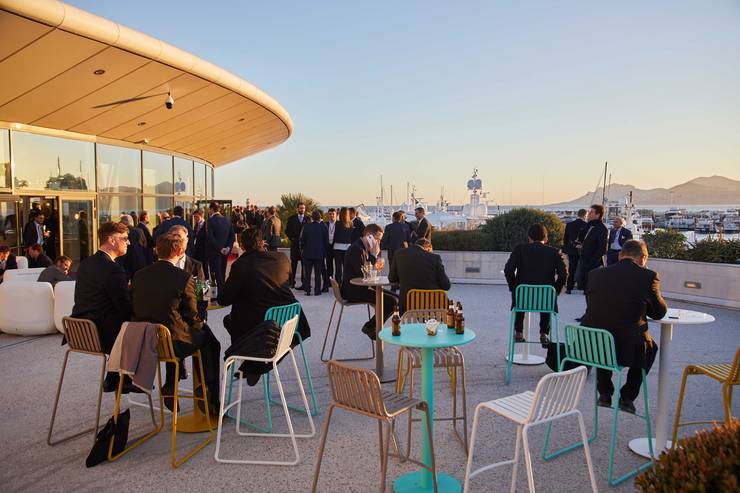 Q&A
Anni Sinnemäki
Deputy mayor, urban environment
Helsinki
With a focus on the urban environment, Anni Sinnemäki is responsible for everything from land use to planning in Helsinki. She's also the driving force behind the city's goal to become carbon neutral by 2035.
What's Helsinki's message for investors and developers at the moment?
We have been inviting people to offer solutions to help Helsinki become carbon neutral by 2035. As a goal it demands so much of us that we do not believe we can achieve it alone. Our message to investors is that Helsinki is growing. Our population has grown approximately 1 per cent per annum for the past few years, so we are building a lot, and it's an interesting place for real-estate investors to be. We want to combine the dual challenge of lowering emissions while the city is growing.
How has the property industry reacted to that challenge so far?
There's receptiveness. I also feel that there are more and more individuals in the real-estate field who take it personally and want to innovate. That feels hopeful. But when it comes to building materials there is a lot to do.
Should mayors be on the frontline when it comes to tackling climate change?
That's certainly the view in Helsinki. The city owns a lot of land, which gives us more power than just doing the zoning. We're a land owner and a significant owner of housing. For example, we have a social-housing company, which is piloting smart district heating.
What other challenges does Helsinki face?
We want our cities to be equal so that people in all neighbourhoods can be proud of their environment and feel safe. So in that sense there's also a challenge in terms of balancing city-centre development while, at the same time, taking care of the suburbs.