Storage / Global
Tidy profits
Decent design has always prioritised better materials, using less and making things that are worth keeping. We profile three firms selling sustainability, storage and a sense of order that's made to order.
The way we live is changing. City life has nudged us into ever-smaller homes and people are keen to consume less, keep less and waste less. The knock-on is being felt throughout the world of business and entrepreneurs know it: single-use plastics or flimsy products simply don't cut it anymore. Canny design is key and small interventions are making big impressions. We meet a forward-thinking Polish furniture company and a Dutch hanger brand forging reputations for making things that last.
Flatpack furniture is often associated with being fiddly, ill-fitting and faffy but that's a preconception that Polish furniture firm Tylko wants you to shelve. One of the most memorable orders that the team received was a 16-metre-wide bookcase for a chalet in the Swiss Alps – and they were able to deliver. "We are not a typical furniture business," says co-founder Hanna Kokczynska.
The trick is a nifty app that uses augmented reality to give customers more control over the design process without the hassle (and expense) of getting something completely custom-made. Users can build furniture – within certain parameters – that fits perfectly in their room, adjusting it on a phone screen until it looks just right and then ordering with the click of a button. Tylko makes bookcases, television stands and wall-storage units, and has plans to move into other new areas such as vinyl storage.
The idea has proved such a success that since launching in 2015, its employee base has grown to 50 – a further 40 will join by the end of the year – and revenue increased from €1m to €8.5m from 2016 to 2018. "The algorithm ensures the final products will look good and be functional," says Mikolaj Molenda, the company's other co-founder, responsible for product design and production.
The Polish-made products are built from slow-growth birch plywood from Finnish forests and delivered in flat packs – but with no tools required for assembly. Instead there are pre-installed spring steel connectors, which Tylko insists do not deform over time, and each piece is packed according to the order of assembly (don't panic, there's also a manual).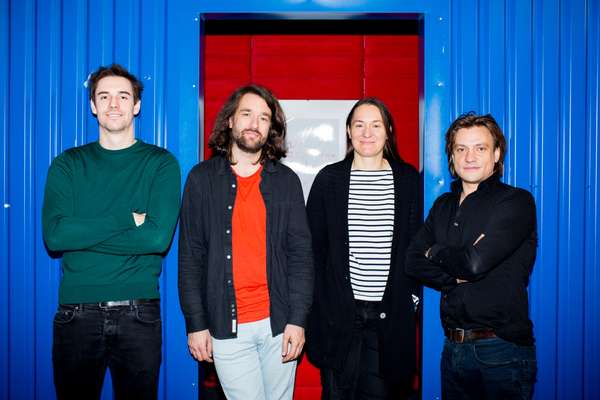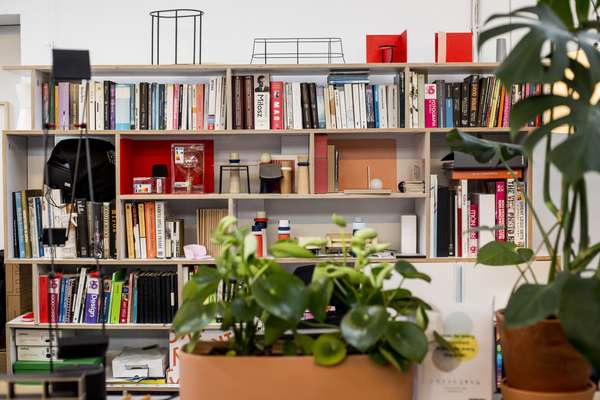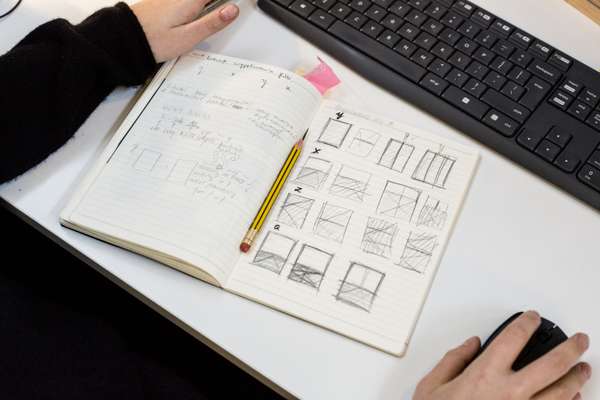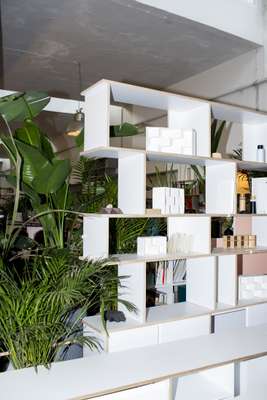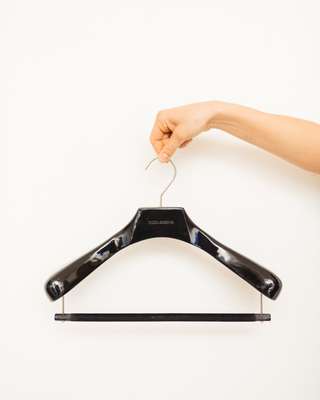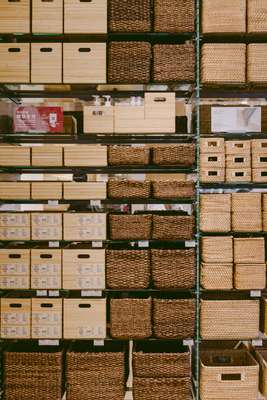 This is Molenda and Kokczynska's crusade against single-use furniture: the pair want their products to resist frequent moves and multiple assemblies. This desire to provide people with furniture that lasts a lifetime is reflected in their firm's name: Tylko means "only" in Polish. It seems to be working. So far fewer than 1 per cent of orders have been returned within the 100-day window the company offers, according to the founders
With its major markets in Germany, the UK and France as well as customers from as far away as the US, Japan and Israel, Tylko has also been able to collect a unique set of information on what sort of furniture people favour around the world. In Germany, for example, white items are popular. "And in Ireland our customers order more green furniture than anywhere else," says Kokczynska. It seems there's no niche too niche for Tylko.
tylko.com
---
The hanger, reinvented
Arch & Hook
When it comes to being more sustainable, it's often the littlest things that make a real difference, from using a proper water bottle to taking a tote bag with you to the supermarket. In the retail world there's one tiny but indispensable item that has long been ripe for a rethink: the humble hanger. Enter Dutch eco hanger brand Arch & Hook.
"It was 2015 and sustainability was a hot topic," says Anne Bas, creative director and co-founder along with ceo Sjoerd Fauser. "We thought, 'Hangers are everywhere, why are they not being looked at?' We found that of 40 billion plastic hangers [in the US], 30 billion end up in landfill every year. That's horrendous."
As they looked into it they realised that there was a real gap in the market among retailers looking for something that better fitted their values and store aesthetics. Since launching in 2016, Arch & Hook has already become profitable, selling more than a million hangers last year. It now has offices in London, Sydney and New York, in addition to its headquarters in Amsterdam.
The key to the company's success lies in the attention that Fauser and Bas have paid to the design of the hangers. Their original wooden hanger was the first ever to be certified 100 per cent fsc, meaning all wood comes from approved forests. And their Mission-E plastic hanger – because wood was never going to be affordable or practicable for everyone – is at least 99 per cent recycled and recyclable.
They're also working on a third version made from another source of recycled plastic, which is under wraps until September. All of the hangers outlast ordinary versions, balancing the extra cost involved in buying them, they say. Chasing scale and sustainability, the company manufactures in Europe, China and Japan to reduce the carbon footprint of deliveries.
Crucially for retailers, the hangers look and feel good. "The hanger is the only piece of furniture that a customer touches before making a purchase decision," says Bas. "So it must be a very beautiful thing in the shop."
As a result, clients include Harrods, Ralph Lauren, Century 21 department stores and some hotels in the Andaz Hyatt Group, as well as mass-market chains such as Accessorize. "There are people in buying departments who are constantly asking us for hangers at the last minute," says Fauser, who has a background in retail. "I think of hangers as the lost child: it's a product you can't do without in a retail environment but it's not top of people's minds – yet."
archandhook.com
---
The view from Japan
By Kenji Hall
I needed storage boxes to tidy up a closet the other day and I knew exactly where to go: Muji. The Japanese lifestyle brand and retailer sells boxes, baskets, shelves and containers – the everyday stuff that those of us who care about design and don't subscribe to Marie Kondo-style decluttering rely on to get our lives organised. They usually sit in a closet but wouldn't be out of place on a shelf in plain view.
But choosing Muji is not just about aesthetics, it's also an act of support for a brand that makes products from materials that would normally end up in a bin. My sturdy boxes of hardened pulp and recycled paper with metal trim have lasted for years without showing wear. As Muji has extended its reach overseas, it's become synonymous with stripped-down Japanese design and is drawing praise as an antidote to today's throwaway culture.
Demand for brands such as Muji has coincided with a surge of interest in Tokyo stores including Matsunoya, Shirokiya Denbe and Jokogumo. These brands sell old-fashioned handmade household goods that once seemed on the verge of disappearing: woven sorghum brooms, straw doughnut-shaped trivets, bamboo baskets and ceramic rice-cooking pots. It's proof that for something that lasts, you don't always need to reinvent the wheel; sometimes it's just a case of going back to materials that have already stood the test of time.