Retail safari / Los Angeles
Top of the shops
A tour of Row DTLA reveals a walkable side to shopping in the City of Angels plus plenty of divine takehomes.
Don't let the convenience, clicks and online nonsense throw you: retail done right is still a possibility and a pleasure. This fact is in evidence on a tree-lined thoroughfare on a recent weekday afternoon in Downtown Los Angeles.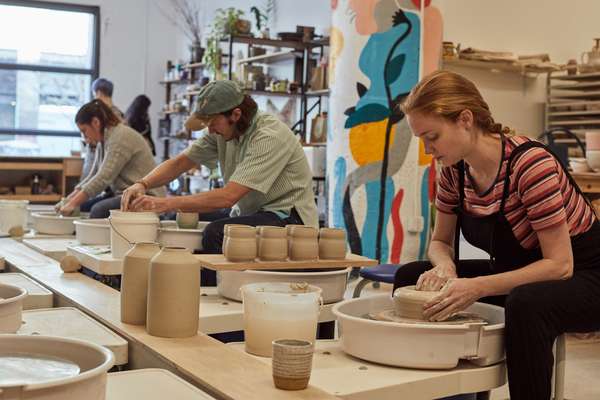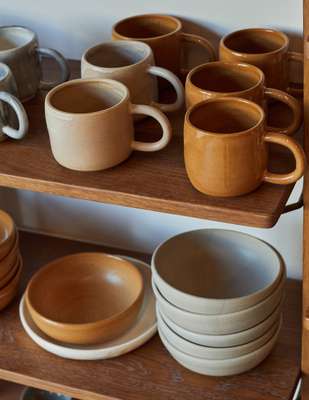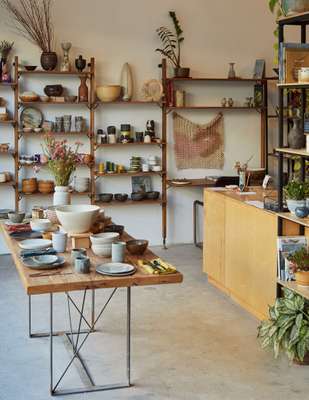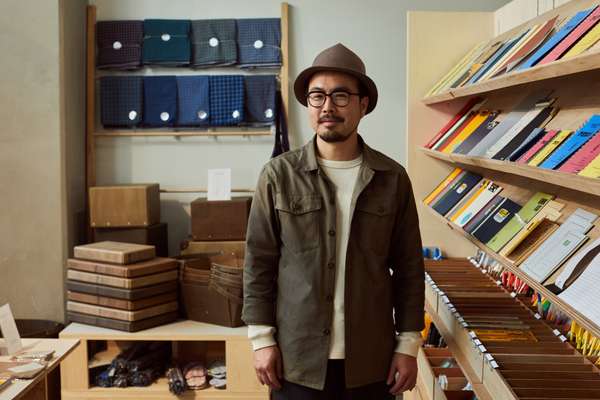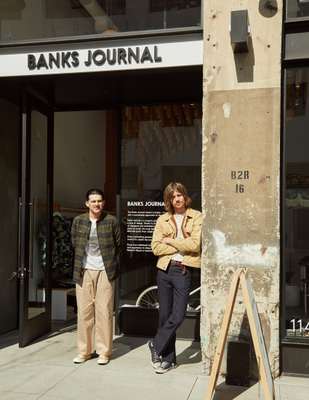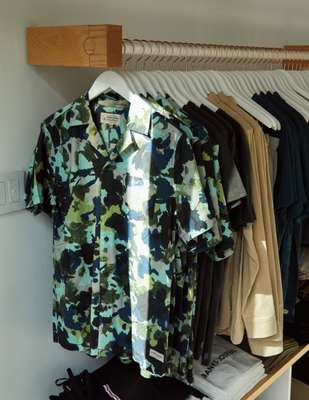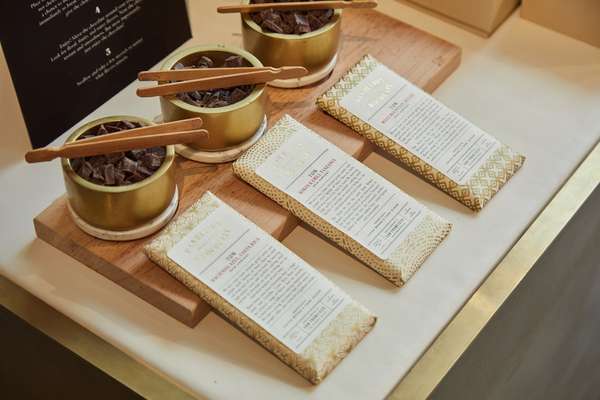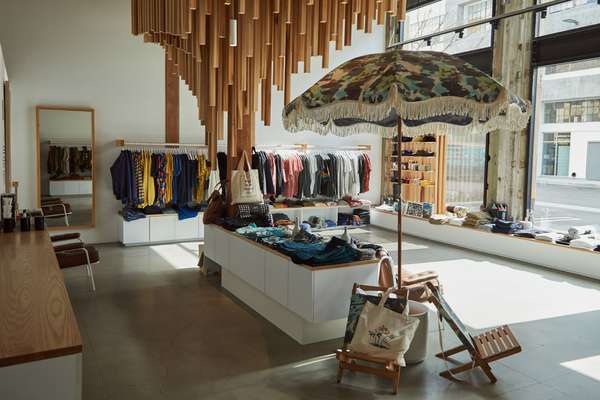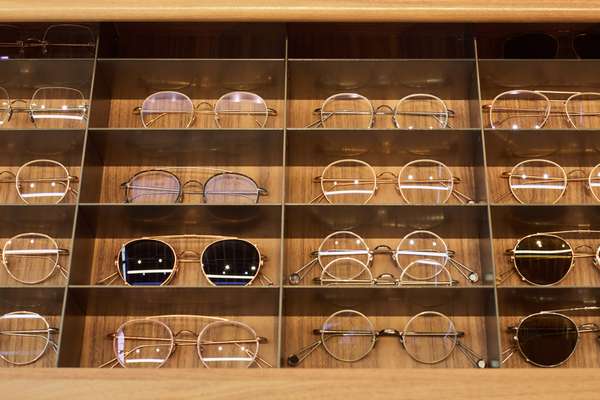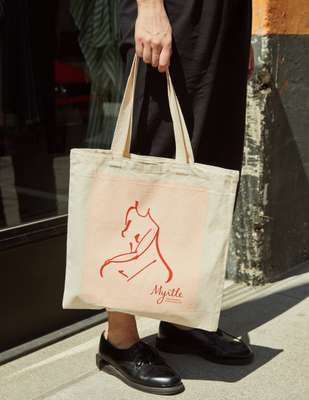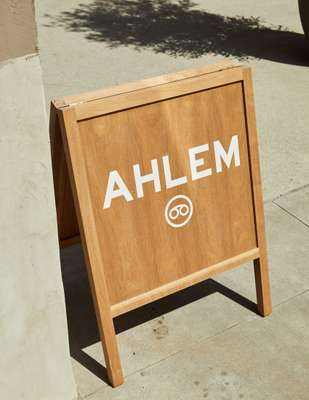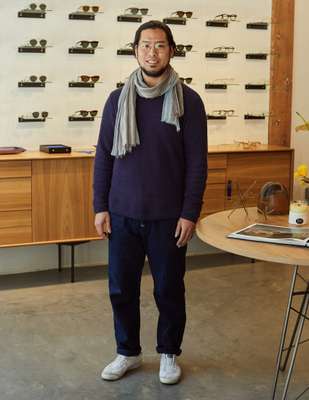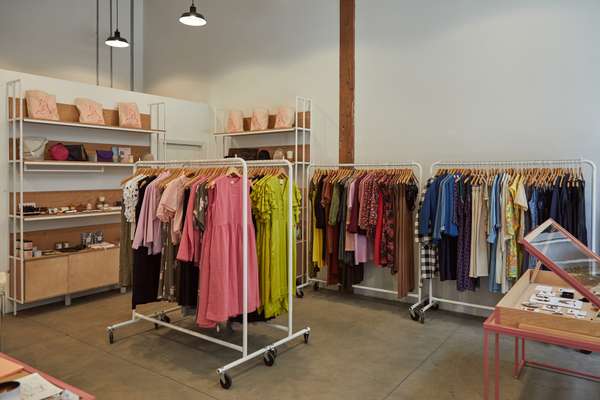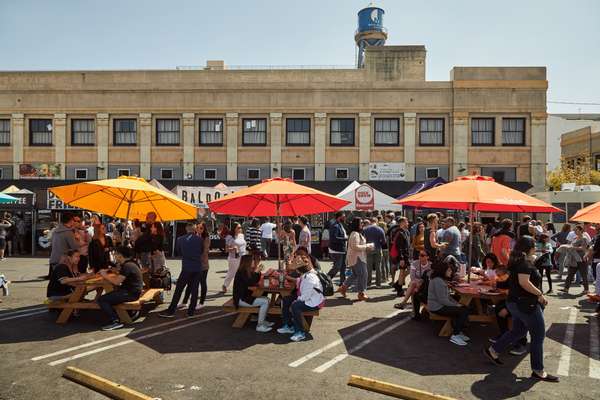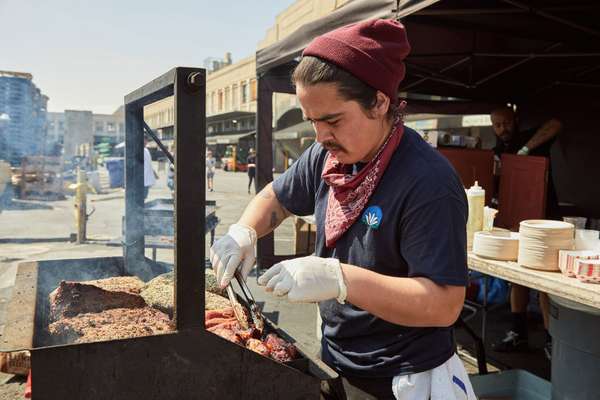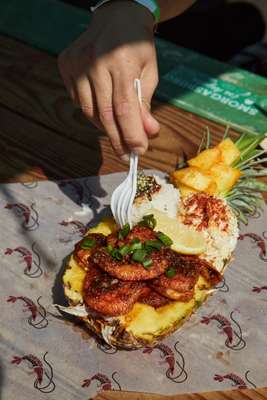 It's still layers-weather by Californian standards but the sun is bouncing off the windows of a line of factory buildings on Dock Street and onto throngs of shoppers below. These six industrial units have been developed by Atlas Capital Group and currently host space for 65 shops – from fashion start-ups to a ceramics studio, oyster bar and bakery – plus restaurants and office space earmarked for honest and interesting endeavours.
It may sound just like every redevelopment you've ever been told about but the mix here is magic. There are exciting Angeleno businesses such as Ahlem eyewear and Myrtle womenswear alongside chocolates from San Francisco and stationery from Fukuoka (Hightide dtla's signage and bags are a branding masterclass).
The retail development isn't exactly new, it opened in 2017 but it's taken time to fill – indeed, a few spaces still remain, if you're tempted? It also took time to get tongues wagging and feet falling along the parallel streets of this relative island of activity in an otherwise industrial stretch of Downtown. Row dtla is that rarest of things in Los Angeles: a walkable spot that celebrates serendipity, rewards lingering and justifies an entire afternoon to explore, splurge and revel in. Read on for a round-up and an itinerary of the best way to pass a day.
1.
Still Life Ceramics
Pottery
Monocle had already bought and bagged several of Still Life's winsome hand-thrown delights before thinking to ask any questions about how this artist's workshop-cum-boutique had ended up in Row dtla. It turns out that the place was founded by social worker Mel Keedle and trained architect Ana Henton, who see running and stocking the shop less as a vocation and more like an "antidote to daily work", according to Henton. "We were looking for a space where we could not only work but also share our love for this craft and create a larger appreciation of ceramics." The work on display shows the creativity of several local designers, many of whom teach regular pottery classes in the capacious space behind the shop.
stilllifeceramics.com
2.
Hightide Store DTLA
Stationery
Outside Yuichi Munehiro's Fukuoka-founded stationery shop, the only hint of what lies beyond its doors is a low A-frame featuring the shop's name and a few wiggly pencil insignias courtesy of Japanese illustrator Noritake (the talented soul behind our sister publication the forecast's cover illustration). Inside this postage-stamp-sized shop, however, there's a veritable fantasia for stationery devotees: think covetable keyrings and card-holders alongside ring-binders, stamp sets and all manner of cards, notebooks, pens and pencils. Some of our favourite products are here, from natty pencil pouches and pleasing analogue label-makers to useful storage boxes and letter-openers. Many of the finer pieces are manufactured by Hightide's Japan-made Penco brand.
hightidestoredtla.com
3.
Flask & Field
Food and drink
Founder Miriam Yoo certainly knows a thing or two about Los Angeles' most famous business: she's an entertainment-industry lawyer by trade but turned to retail when she and husband Ryan Cooper noticed a dearth of local shops selling interesting spirits and kitchen supplies. Happily, Yoo has seen to all that. Today her bottle-stocked shop brims with all manner of small-batch mezcals, Californian wines and delightful one-off finds such as Mulholland gin (made a bottle-cap's toss away in LA's Arts District). As well as something to take home (we bagged the Aviation gin from Oregon), Flask & Field also offers regular tastings and runs a very worthwhile wine club.
flaskandfield.com
4.
Dandelion Chocolate
Confectionery
This smart space – complete with polished-concrete floors, slatted-wooden wall-cladding and smart brass detailing – is most notable for feeling as much like a lively classroom as a shop. On the left as you enter, there's a table that hosts chocolate-tasting masterclasses, while on the walls annotated diagrams and hand-written tasting notes inform buyers of every detail of the bars, bitters, chocolate powder, nuts and nougat on show. Originally from San Francisco, the shop stocks enviably packaged treats containing cacao beans from Costa Rica, Ecuador, Tanzania, Sierra Leone, Madagascar and elsewhere. Also on show are ceramics, gold-foil cards, dried cocoa pods, toffee, brittle and books (as you'll have guessed by this point, chocolate is the central theme).
dandelionchocolate.com
Founding foursome Masa Shibahara, Motoo Noda, Tim Cochran and Rama McCabe will have to share the blame for this menswear shop's irresistibly sunny and just-so line-up of goodies (it's easy to buy more than you came in for). The Banks Journal DTLA shop in Downtown is its first – and the only bricks-and-mortar shop. If you're planning a seaside trip, the Business & Pleasure Co beach tents, chairs and umbrellas are useful investments; ditto the own-brand woven button-down shirts and hardy T-shirts, ideal for when there's still a spring chill in the air. The Banks Journal beanies, board shorts (above the knee, never fear) and assorted ceramics and cosmetics complete the shop-floor delights.
banksjournal.com
Parisian designer Ahlem Manai-Platt's French-made frames are stocked in some 400 shops around the world but to experience her vision up close the brand's two LA flagships are the places to visit. After setting up her business in 2014, Manai-Platt opened shops in Downtown and Venice Beach in 2017. Today both spaces have a calm, meant-to-be-here feel, with eyewear displayed in and among mid-century-inspired furniture. As for what to wear? We'd plump for the "Made in Oyonnax" acetate Place de la Madeleine opticals or the chunkier Rue Charlot frames with their distinctive bevelled temples. If you've already got your favoured frames then you may still be tempted by the candles and handmade leather travel cases.
ahlemeyewear.com
Film-school graduate Whitney Bickers started Myrtle to show off the wares of female designers after becoming disillusioned with the male-focused misogyny of her time in Hollywood. That was in 2011; since then, with some 50 brands in tow, Bickers has added this candy-floss-hued space. On the rails you'll find womenswear from the likes of Paloma Wool, Heinui, Samantha Pleet and Rachel Pally. This talent pool increased in 2017 when Bickers added her own designs to the already enviable line-up.
myrtlela.com
8.
Smorgasburg LA
Food market
Started a decade ago in New York as an offshoot of the Brooklyn Flea, Smorgasburg landed in Los Angeles in 2016. Although its three-year anniversary comes around in June, there's no sense that the appetite here is waning, thanks perhaps to a 60-strong line-up of food producers featuring everything from dumplings and burgers to ramen and burritos (not to mention a smattering of jewellery-makers and craft shops). "We pride ourselves on being an incubator for new concepts," says Smorgasburg LA's general manager Zach Brooks. "We started in New York; our LA market almost exclusively features businesses that were started here." The crowds enjoying the Sunday-only shenanigans in the afternoon sun seem grateful for the gesture too.
la.smorgasburg.com
Address book:
Getting there: The Row DTLA: Despite the pedestrianisation of Downtown in recent years, The Row dtla isn't really a place you can walk to. The close proximity to Skid Row and broadly boring area around the development mean that getting a taxi or driving are the best way. The entrance on Center Street (off Alameda Street) has parking and drop-off spaces, and brings you into the action.
777 Alameda Street
Coffee: Paramount Coffee Project: An Aussie import from the team behind the Sydney hotel and cafés of the same name; what started in Surry Hills in 2013 is fast making an impact in Los Angeles. Make ours a flat white.
pcpdtla.com
Breakfast: The Manufactory: San Fran favourite Tartine's gargantuan and gorgeous space has a bakery, market, two restaurants and coffee-roasting facility. The shop stocks pantry staples and Knotwork LA ceramics too.
tartinebakery.com
Lunch: Hayato: A Japanese joint specialising in washoku: it means "Japanese food" but it's a style that lends itself to tasting menus of delicate portions. The made-to-measure bentos are worth a visit in their own right.
hayatorestaurant.com
Dinner: Pikunico: Another Japanese joint but one that focuses squarely on comfort food. Expect crisp karaage chicken, Japanese beer and peerless picnic sandwiches, as well as plenty of juices and fresh salads (we're in LA, after all).
pikunico.com