Briefing / Global
Travel
Briefing
Read on for the latest hotel openings and travel news from around the globe. First up we head to LA for a smart stay in an art deco building that's been given a new lease of life.
Palihotel Culver City
Los Angeles
"Palihotel Culver City personifies what we do best," says Avi Brosh, founder and CEO of hospitality group, Palisociety. "Which is to honour forgotten buildings – reimagine them, give them life – and remind people why they are there in the first place."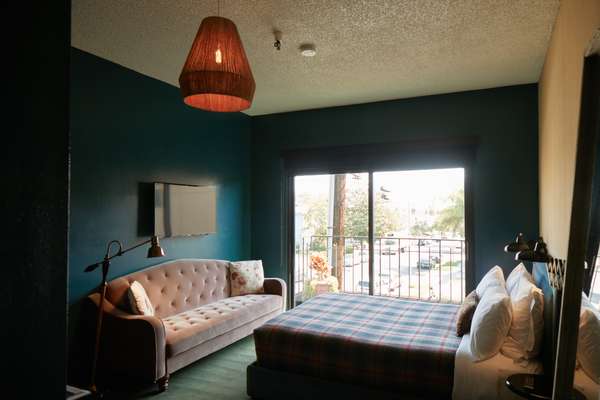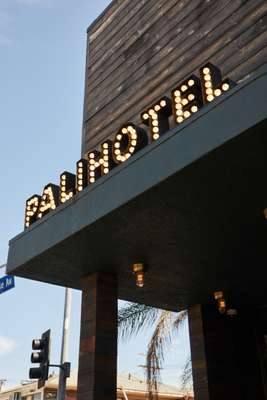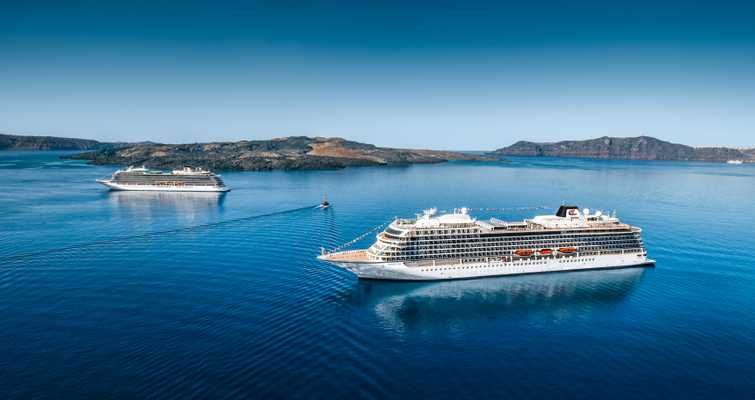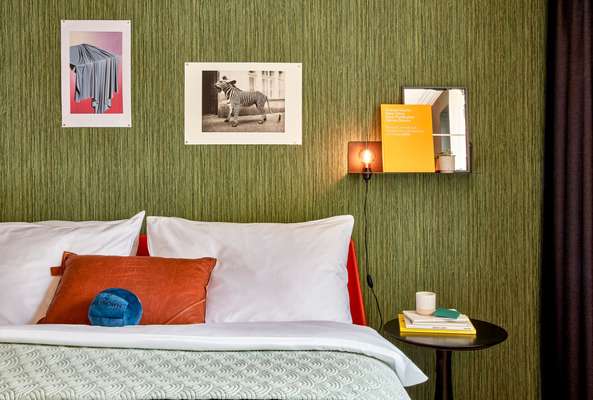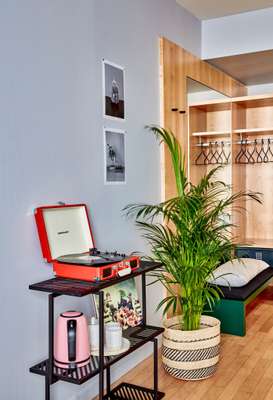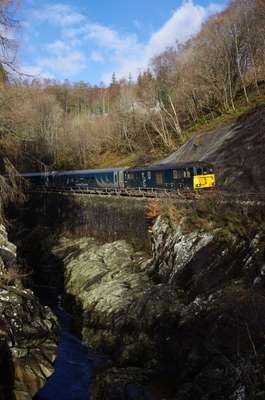 It would be a shame if the 1923 art deco building that houses Palihotel Culver City had been left to deteriorate. Resembling what could be the setting for a Wes Anderson film, the bright-blue symmetrical building just needed some love (and money) to help it shine. And Brosh knows just how to do it. A former residential developer, he also knows a liveable gem when he sees one. "The end result for all the properties is that they possess a human scale and approachable vibe that feels independent and home-grown," says Brosh.
Palisociety has a growing, six-strong portfolio of neighborhood hotels that enjoy an inherent sense of place. At Palihotel Culver City, the 49 homely rooms are decked out in custom furniture and pinstripe, plaid and floral fabric.
The unfussy French-style bistro Simonette cooks up courses that are straight out of a California kitchen, such as roasted-beetroot salads and herby barley risottos. It's a modern hotel that's designed to appeal to the area's burgeoning technology crowd in Culver City, where we've just opened a new bureau. It's also the most recent hotel to open within the area's burgeoning portfolio of offerings.
For Brosh, the rapid expansion of Palisociety wasn't entirely intentional. "Our hotel opportunities tend to find us more than we find them," he says. But rest assured, his aim is not to turn the brand into a Best Western. "There is zero chance of Palisociety becoming a chain in that sense because every single place we make is different in presentation and the stories we tell are unique and dynamic."
palisociety.com
Carpaccio di Manzo alla Cipriani
Dial 9 for room service
When staying at Hotel Cipriani in Venice, order the carpaccio. On the room-service menu it's labelled The Original because the hotel still follows Giuseppe Cipriani's recipe. He founded two hospitality institutions in Venice – Harry's Bar and Hotel Cipriani on the island of Giudecca – but carpaccio remains his greatest gift to the world.
This plate of thinly sliced raw beef was invented in 1950 for a regular at Harry's Bar: Countess Amalia Nani Mocenigo. She had been advised by doctors to eat raw meat so Cipriani prepared it for her with lemon, olive oil and parmesan. It is now on menus around the world, often served with other meat or even fish, but the presentation here is how it was first served.
belmond.com
Cruising is one of the safest ways to travel, despite the Viking Sky incident off the western coast of Norway in March, and the industry has grown tremendously in the past decade. Luxury cruising in particular is set to double by 2030 and Viking Cruises is determined not to let the recent emergency dampen its ambitious plans.
However, the event was a wake-up call. Passengers are likely to seek more reassurance from now on, especially on cruises that venture out further. This year Viking will introduce the world's longest continuous cruise lasting 245 days, with stops in 59 countries across six continents; in addition, seven new ships are set to sail European rivers. Since it was founded in 1997, the Swiss-based firm has aimed to offer an alternative to the mainstream with smaller, smarter ships – and it plans to continue expanding alongside newcomers such as Virgin and Ritz-Carlton.
vikingcruises.com
Just in time for the 2020 Olympics, Japan Airlines will launch a new low-cost carrier: Zipair Tokyo. The demand for medium to long-haul low-cost carriers has been rising and, as Japan is expecting 60 million visitors by 2030, launching a more affordable link between it and other key destinations, including Bangkok Airport and Incheon International Airport, is the logical next step.
The carrier will operate two refurbished Boeing 787-8 aircraft out of Narita Airport, followed by two Dreamliners that will be added over the next four years. "Our business model is similar to existing low-cost carriers but we will provide a touch of Japanese hospitality, which is a difference-maker," says Shingo Nishida, Zipair's president.
zipairtokyo.com
While many of mainland Europe's sleeper trains have been in decline over recent years, the UK's market for overnight express services is as healthy as ever. By the end of May the Caledonian Sleeper – running from London Euston to six cities across Scotland – will roll out its new carriages to replace worn-out models from the 1960s and 1970s at a cost of about €115m.
Gaining traction has never been an issue for the Serco-operated service: the routes through the Scottish Highlands to Fort William and Inverness are regularly voted among the most picturesque in the world. However, a refresh was due. The new cars, conceived by Edinburgh-based interior designer Ian Smith, feature hotel-style key-card entry; solo, double and twin en-suite rooms; and wi-fi. "If this service is going to have a long-term future, it's got to meet the needs of modern travellers," says Ryan Flaherty, Caledonian Sleeper's managing director.
Asked whether the new service could lose some of its old flavour, Flaherty is firm. "Definitely not," he says, emphasising that the design encourages a convivial atmosphere by creating convenient meeting places. The line also features a concierge-style welcome at the station and with a 20:1 patron to staff ratio it has a level of hospitality with which few can compete.
sleeper.scot
Max Brown 7th District
Vienna
Vienna's vibrant seventh district, Neubau, where independent design shops sit alongside vinyl record stores, coffee shops and the nearby MuseumsQuartier, has long been in need of more hotels reflecting the district's creative energy. The newly opened Max Brown 7th District promises to help fill this gap. "It will be the largest Max Brown hotel to date [there are two in the Netherlands and two in Germany], adorned with regional art and a four-storey mural on the side of the building," says Liran Wizman, founder of Europe Hotels Private Collection, which includes this property.
The 140-room hotel, set inside two buildings on a quiet side street off Burggasse, will introduce the group's first film-screening room as well as Seven North, a restaurant headed by Israeli chef Eyal Shani. Alongside its modern guestrooms, the hotel has an in-house shop with a changing offering of items, including Max Brown pyjamas by Viennese label Vis a Vis. It will also host a series of cultural events giving guests the opportunity to mingle with residents. "There aren't many places that are doing that," says Wizman. "And we feel the down-to-earth and welcoming atmosphere of the Max Brown brand will nurture those connections."
maxbrownhotels.com
Dexamenes Seaside Hotel
Greece
Nikos Karaflos grew up in a Peloponnese seaside village by the beach of Kourouta, home to a derelict currant winery dating from the 1920s. His dream was to turn the property into a hotel. "The challenge was not only to preserve the history of the buildings but also to bring back new life," says Karaflos, whose family acquired the estate in 2003. The Greek debt crisis delayed his project and the trained engineer ended up working for architecture firm K Studio for two years before starting work on the hotel.
"My vision was to keep the walls almost untouched and not add materials that were alien to the place," says Karaflos. Athens-based K Studio introduced steel, glass and timber to complement the concrete wine-storage tanks, which were kept to house the 34 guestrooms. Floor-to-ceiling windows offer views of the sea and for those looking to get even closer there's a beachfront villa. "It is a personal project," says Karaflos. "I had a strict vision of what the result should be and K Studio aligned with it – they even upgraded it."
The outcome is a seaside retreat that connects visitors with the place they're in by celebrating Greek wine and food, as well as art and design. "I would like the operation to be more like a cultural centre that highlights both the past and contemporary history of Dexamenes and invites local people to be part of it," says Karaflos.
dexamenes.com