Best in class / Global
Well built
Our pick of superlative designs that are functional, beautiful and made to last.
1.
Smartest shelving system
Homer System
by Harald Hermanrud
For those (like us) who believe that a standing shelf should be as artful and smart as the collection it carries, the Homer System is an attractive proposition. Made in Denmark of wood that ages well, the piece is utterly modular. Once you've built your basic frame (that can be extended you amass more things), you can also slot in a variety of trays, shelves and even luxurious marble podiums, providing endless options for presenting your favourite items.
haraldhermanrud.dk
2.
Best new office
EF Education First
by Stücheli Architekten
A once stuffy and dimly lit 1990s building has been masterfully opened up to provide a bright new Zürich home for EF Education First. Fiona Kennedy, the London-based head of EF's international design team, partnered with Zürich's Stücheli Architekten on this dramatic overhaul of a former exchange building. Walls were removed, carpets ripped up and 18 skylights installed in the ceiling of this new office space for the Swiss operations office of the education company.
The result: wide open spaces beautifully decked out with furniture from the likes of Vitra, Moroso and Hay. "Everything is focused on the wellbeing of the employees: the gym, yoga room, large kitchen space, rooftop and kindergarten," says Kennedy. While much was taken away in the revamp, the additional elements are there to promote a healthier workspace. Greenery is everywhere and exposed concrete is offset with ample warm ashwood timber.
mete.kr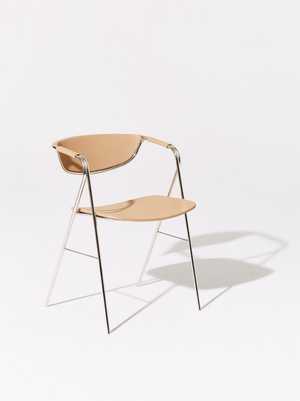 3.
Best for comfort
Cane chair
by Mete
Asia arrived in Europe in a big way at this year's Stockholm Furniture Fair, with Mete, a South Korean design brand, solidifying its push into the region with a fine release of pieces. The Cane chair went down well in Scandinavia, partly due to its clever design by Stockholm's TAF studio: a minimalist form inspired by that old mobility classic, the walking cane.
This chair's gently curving chrome frame flows smoothly from the inviting backrest into the straight lines of the legs. "In the same natural way a cane offers support to the human body, the Cane chair offers support and comfort," says TAF's Mattias Ståhlbom.
mete.kr
4.
Best use of timber
Storey's Field Centre
by MUMA
This Cambridge community centre by London's MUMA makes a nod to Scandinavian design: it's a space that feels pared back but is clearly masterfully crafted. The magnificent interior combines a fine mix of timbers from Canadian cedar to European oak and draws upon the expert joinery of Switzerland's Neue Holzbau (see issue 120). A tasteful touch is a spiral staircase that soars up to a hatch in the ceiling.
muma.co.uk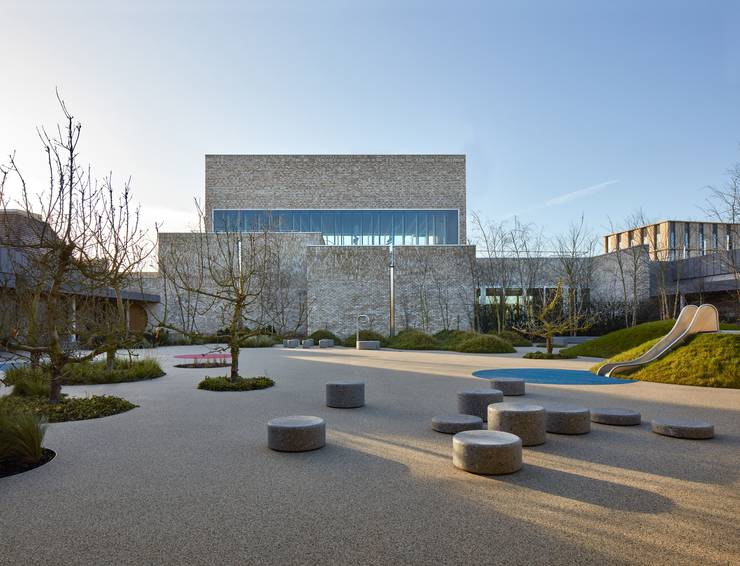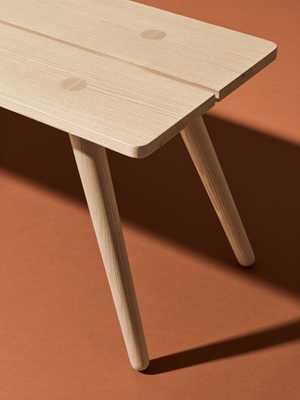 5.
Smartest Swiss design
Bench
by Seitz
Swiss industrial designer Kevin Seitz has launched his inaugural collection, partnering with master makers from the cantons of Appenzell and Sankt Gallen to breathe life into his modernist-tinged creations. A standout piece is the versatile Stabellenbank (or stable bench) a modern take on an Alpine classic, frequently found in homes, farms and pubs across Switzerland. It is held together by four shapely hand-turned legs and strong joinery (no glue or nails here) and is made from solid European ash. "I sought to create an interpretation of this seating that highlighted its traditional construction," says Seitz.
studioseitz.com
6.
Best from Britain
Barrel stool
from SCP
What could be more British than a furniture collection inspired by whiskey barrels? SCP asked London-based designer Philippe Malouin to create this sturdy piece, which can be used as a stool or side table. American white oak slats wrap neatly around a bulbous base, contrasting smoothly with a square timber top.
scp.co.uk
7.
Best mini project
Holiday bolthole
by Izat Arundell
Edinburgh's historic Old Town isn't where you'd expect to find a minimalist studio reminiscent of a Japanese Zen retreat. Porteous' Studio, a former blacksmith's workshop, has been transformed into an urban holiday hideaway influenced by the simplicity and material quality of good Japanese design. The building pays homage to Scotland via the craftspeople who worked on it and the local materials – such as velvet limestone tiles and East Lothian oak – deployed in the design. But the feel is more cosy onsen than dank highlands castle, with raw timber screens and furniture by cabinet-maker Namon Gaston setting the space's light tone in the most well-crafted manner.
porteous.studio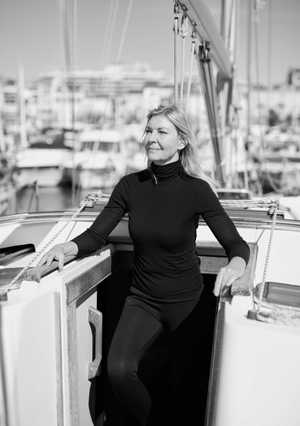 8.
Best designs for the planet
Dorte Mandrup-Poulsen
Q&A
We meet Danish architect Dorte Mandrup-Poulsen enjoying breakfast on a small sailboat in Cannes' scenic old port during annual property trade fair Mipim. "I like to be away from the crowds a bit," she says. It's a fitting place to meet a woman known for her landscape-sensitive projects and willingness to go against the grain, as she explains.
MONOCLE: Your work often addresses climate change – why?
DORTE MANDRUP-POULSEN: Architects have a big role in addressing this; about 40 per cent of CO2 emissions come from building, maintenance and all that stuff. Do you need to tear down buildings to make them smarter and more insulated? When you reuse buildings and transform them, you are already sustainable in the way you think.
M: Does your profession need to work harder to confront today's challenges?
DMP: After the recession we're in an upturn; we should use that to get architecture into a different, more ambitious mode. As chair of the judging panel of the Mies van der Rohe award I'm looking for work that's pushing boundaries in renovation and transformation.
M: You won all three Unesco competitions to design the Wadden Sea ecosystem-protecting trilogy project. Where does your sensitivity to nature come from?
DMP: We try to find something that is unique to the place; this could be history as much as the existing context. Some of our public projects are in poor areas so it's about creating spaces that are not too controlled, where people have the freedom to act how they want.
9.
Best barn conversion
Bibliothek Kressbronn
by Steimle Architekten
When mayor Daniel Enzensperger took office four years ago in the small German municipality of Kressbronn on Lake Constance, he put education at the top of his agenda. It manifested in the most unlikely of places: a 192os barn. The smart young mayor won the public's support to transform it into a prize-winning public library. "We wanted to preserve the barn character while adding a modern and airy feel to it," says Thomas Steimle of Stuttgart-based Steimle Architekten, the firm behind the overhaul. Inside, an open-plan two-storey space allows around-the-clock book pick-up and drop-off. On sunny days a novel or magazine can be enjoyed on the outdoor terrace.
steimle-architekten.com
10.
Best design concept
Bauhaus bus
by Van Bo Le-Mentzel
Berlin-based architect Van Bo Le-Mentzel has, quite literally, jumped on the Bauhaus bandwagon as the design world celebrates the centenary of the influential German school. In response to global housing crises, Le-Mentzel has developed the Bauhaus bus: the design of the tiny mobile home is based on Walter Gropius's Bauhaus workshop building in Dessau. After an initial (suitably apt) stop in Dessau, Le-Mentzel's Bauhaus bus will embark on a 10-month global tour. Lectures and debates on the future of our cities will spill out of this moveable mini-building and onto the streets of Berlin, Kinshasa and Hong Kong.
savvy-contemporary.com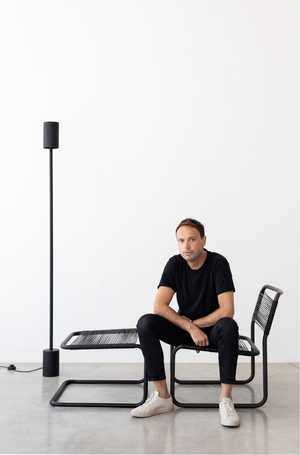 11.
Best new brand
Furniture
from IDP
Co-founder of respected trainers brand Common Projects, Italian entrepreneur Flavio Girolami (pictured) built up a successful business based on a well-constructed and focused line that didn't need hyped-up advertising to sell it. Now Girolami is turning his attention to interior design. Under an industrial-design project he calls ssam, which promotes artisan workshops in Italy across several disciplines, Girolami is unveiling a furniture collection this spring under his new idp label. As with his minimalist trainers, work is sourced from his native Marche region in central Italy.
He and a friend, Marche architect Roberto Cicchinè, worked to assemble a group of craftsmen to realise three products: a lounge chair, floor lamp and coffee table. The collection is united by a clean aesthetic and monochromatic colours: models come in black or off-white. "There's a lot of furniture-making know-how in this area that we can tap into," says Girolami. "It's a network. We have workshops doing different tasks: one paints, one does assembly, one does the electrical wiring."
Girolami even found inspiration locally for the design of a steel-framed lounger with leather cord seat. It draws on the shape of a chair he remembers seeing outside bars and cafés around his hometown of San Benedetto del Tronto.
ssamlab.com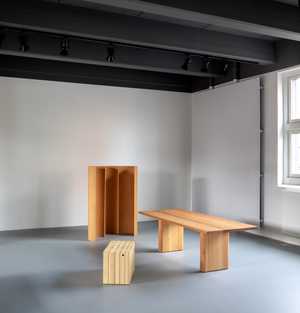 12.
Best new classic
Dansk Møbelkunst Contemporary
by Ole Høstbo
In some respects Ole Høstbo is an unlikely creator of a contemporary design brand. The founder of Copenhagen and Paris-based Dansk Møbelkunst Gallery has spent the past 26 years dealing 20th-century Nordic design. He's ridden the wave of global demand for collectible furniture and objects, responding to it by acquiring ever rarer early production pieces. But Høstbo has long harboured a desire for a 21st-century conversation or "working with designers who are alive". He has teamed up with London-based Michael Anastassiades and Danish designer Claus Bjerre to create the first pieces in a small range of limited-edition collectibles that speak to our times. "They shouldn't look like a re-edition from the 1950s; I've always thought that's like going to the graveyard to look for your new designer," says Høstbo of his brief for what he's informally calling Danske Møbelkunst Contemporary.
dmk.dk
13.
Finest for the floor
Rope rugs
From Hem
Hem – Swedish for "home" – brings forward-looking designers and craftsmen together to create accessible pieces. A case in point is the Rope rug: designed by Paris-based Pauline Deltour, it is a modern take on a traditional Japanese tatami. It features intricately criss-crossed ropes in three sizes, fixed with a subtle vertical thread, and comes in four colourways. It is made in India, where special dyeing techniques have been developed to make the rug vibrant and durable.
hem.com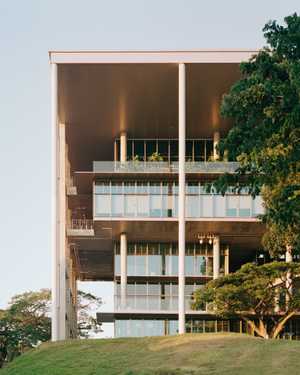 14.
Coolest design
National University of Singapore's School of Design and Environment 4
by Series, Multiply Architects and Surbana Jurong
Sitting smartly amid the lush tropical surroundings of the National University of Singapore's campus lies a new building that produces as much energy as it consumes. Significant power reduction comes from the way the School of Design and Environment 4 is cooled says Christopher Lee, principal architect of Serie Architects, who worked on the courtyard-laden six-storey structure alongside Multiply Architects and Surbana Jurong. The building's loosely laid out spaces encourage natural ventilation, while a hybrid fan and air-cooling system reduces reliance on energy-guzzling air-conditioners. In addition, rooms can be opened to enjoy prevailing breezes. To finish things off, the building is topped with a large solar panel-equipped roof that harvests power from Singapore's year-round sunshine.
sde.nus.edu.sg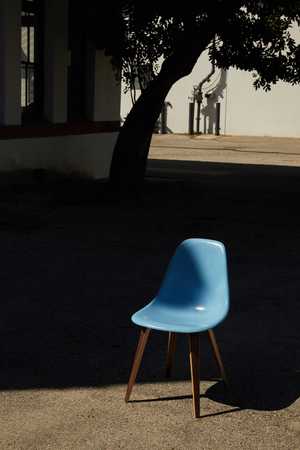 15.
Best on the West Coast
Furniture
by Modernica
Founded in 1989 by brothers Frank and Jay Novak, Modernica celebrates the pair's love of mid-century furniture (and provides film props on the side). Today the businesses is run from separate sites: a prop shop in Silver Lake and factory buildings in nearby Vernon. In the latter, heavy machines press the familiar form of a Ray and Charles Eames-designed item. This Fibreglass chair was designed for the Case Study housing-design programme and today is a bestseller. Through a stroke of luck, Frank and Jay found the very machines that made these fine pieces 30 years ago. The discovery, at a yard sale in Compton, gave the original design a new lease of life – and Hollywood loves a sequel.
modernica.net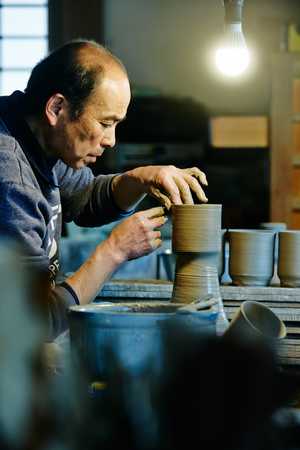 16.
Most inspired revamp
Bote & Sutto
by Mashiko town
Set in an abandoned rural landscape, Mashiko is famous for the mingei folk-art movement and Shoji Hamada, one of the greatest potters in modern Japan. Although this small town of 22,000 is a favourite of pottery fans and an historic hub for creativity, something was missing. "There is no traditional style that you could call the 'Mashiko style'," says Naoto Fukasawa. In 2017 the acclaimed industrial designer was commissioned by mayor Tomoyuki Otsuka to create an identity for Mashiko-yaki (Mashiko ceramics) as part of a town-branding project.
The public initiative was open to the town's 400 kilns. Dozens approached but in the end it was almost entirely assigned to a duo with decades of experience: Kazuhiro Otsuka and Tomoo Hamada (Shoji's grandson). "Young, independent potters follow their own artistic instinct but for this you need an ability to keep making the same product, designed by someone else 'by hand'," says Hamada. Selecting the two most uncharacteristic glazes – black and namijiro plain – from the seven types unique to Mashiko, Fukasawa designed visual icons in his usual industrial design language, conveying the mood and feel with words and sketches to the potters.
"In pottery this is unusual because normally the potter is the designer; everything starts and ends on the spinning wheel," says Fukasawa. "We handcraft everything on a wheel to leave the warm 'touch' of hands on the products," adds Hamada, noting his appreciation of Fukasawa's mingei approach, whereby products don't need to be exactly identical. "That's the charm," adds Otsuka. Launched in January under the banner Bote & Sutto, the beautiful plates and bowls have already been used at the recently launched Muji Hotel in Tokyo. "To continue the brand we want more potters to join the project," says Otsuka. "We want to take it overseas too."
naotofukasawa.com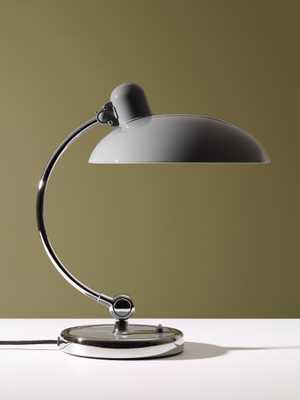 17.
Most lustworthy lamp
Kaiser Idell
From Fritz Hansen
The inspiration for this comes from the 6631 Luxus table lamp, designed by Bauhaus silversmith Christian Dell in 1936. Dell's design was adapted into the Kaiser Idell series, today made by Fritz Hansen. The Danish firm partnered with Die Zeit on 100 special editions to celebrate the Bauhaus centenary.
fritzhansen.com
18.
Best use of concrete
Hawthorn House
by Edition Office
Concrete is always a difficult material to apply to the design of a cosy home but Melbourne's Edition Office has used it masterfully in this new residence, which is set in the leafy inner suburbs of the Victorian capital. The trick was to offset this handsome yet hulking concrete structure with generous amounts of Australian timber, be it lining the ceiling or to form a perfect poolside perch (pictured, below). A "board-marking" texture applied to the concrete of the façade is another smart bit of thinking that adds an extra layer of warmth. Of course, all of that gorgeous Victorian sunlight, not to mention a healthy dollop of greenery both inside and outside the house, do their bit too.
edition-office.com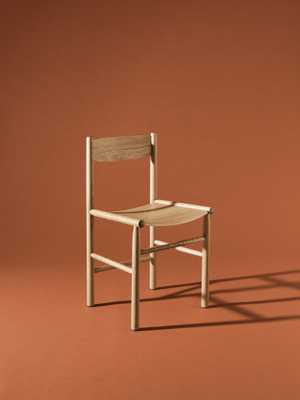 19.
Finest in form and function
Linea Akademia chair
by Kaksikko for Nikari
This functional, understated chair comes courtesy of Helsinki-based designers Salla Luhtasela and Wesley Walters. They work with wood and ceramics in an exploration of understated designs. In the case of this chair, for furniture manufactuer Nikari, they distilled Finland's carpentry heritage, the American Shaker style and characteristics Japanese woodworking traditions; the result is a refined seat. It comes in oiled oak or black stained oak and its sturdy construction exemplifies Nikari's impressive craftsmanship.
nikari.fi
20.
Best city builder
Q&A
Winy Maas
Winy Maas, a Dutch architect and urbanist, is co-founder of seven-partner firm MVRDV, currently overseeing projects in Seoul, Tirana, Taipei and elsewhere. They aren't straightforward jobs either. In Eindhoven, Maas and MVRDV are working with the local government (and some 70 architecture firms) on a total modernisation of the city centre. In Seoul, MVRDV's follow-up to its hugely successful High Line-inspired Seoullo skypark is also underway. It's part of an overall downtown overhaul that includes a major project to improve the greenery of the dense capital.
Meanwhile, on the fringes of Europe in Tirana, MVRDV is busy with another huge urban renovation done in conjunction with Albania's ambitious prime minister, Edi Rama. Maas took some time out with MONOCLE to discuss just how he juggles so many massive international projects.
MONOCLE: Your work seems so global but you work in a very hands-on way, no matter where you are. Is that something that's important to you?
WINY MAAS: That's simply love. But you have to be hands-on, you have to be onsite. We're not working across the whole world though. We have our love affairs. I think Seoul is one; Taiwan and Shenzhen are too. In these places there is a market for our work, there are people like us there and we feel like we have a voice. And that's also the same in Europe. We work strongly in Paris and I do love Mannheim, for better or for worse.
M: Your 'love affairs': it seems there's always a combination of urbanism and architecture running through your global projects.
WM: You have to talk to people. It's more than just your building: you have to deal with all the politics. You have to engage culturally and it's always nice to make friends in a city. From the very beginning this has always been my goal. That word is "love": if you fall in love with the place it helps a lot. We're feeling that way about Albania, where we are doing a lot of work. It is a country of 2.9 million people and one of the poorest in Europe but Edi Rama, the prime minister, is fantastic. He's a former painter and he works in a very progressive way. But it's not always easy – maybe you have seen the recent riots there?
M: Seoul is a city where you've had huge success with the Seoullo 7017 skypark. What's happening in the country now?
WM: South Korea is now more democratic than ever because of the incredible movement that helped it move away from the system of oligarchy. This is also celebrated by the many public spaces that have been generated in the past 10 years. Seoullo is also part of that: it's become the place to demonstrate and to gather. As for Seoul's mayor, Park Won-soon, he may wish to become president one day. So the movement has been important for him too.