Briefing / Global
Fashion
Briefing
An all-star Norwegian collaboration between Holzweiler and Snøhetta, plus the top summer T-shirts.
Holzweiler
Norway —
Launch
"We initially thought our project would be too small for them," says Susanne Holzweiler, recounting the pop-up shop proposal she pitched to renowned Norwegian architecture firm Snøhetta. The studio boasts Shanghai's Opera House and Europe's first underwater restaurant in its portfolio but fortunately for Holzweiler – who co-founded the eponymous fashion brand with her brother in Oslo – Snøhetta signed up. Following a day-long brainstorming workshop in 2017, the collaboration quickly turned into a full retail overhaul. Snøhetta agreed to design a new (permanent) flagship and an updated ecommerce site for the brand, which specialises in clean-lined men's and womenswear designs with pops of colour.
The space, opened in downtown Oslo in late April, is warm yet minimalist. It features polished concrete floors and biscuit-coloured walls, with powder-coated shelves and pale wooden furniture by Snøhetta, laden with sweaters and bright cotton T-shirts. A curved walkway made from paper guides shoppers from the entrance into the middle of the shop. "It creates a soft buffer zone between the busy street and the middle of the space," says Snøhetta architect Manon Tardieu. "We're not pushing product on people from the off."
Fixtures are custom-made and adaptable: rails can be raised to hold longer winter coats and mirrors are detachable. "Our job is to not over-design but to give Holzweiler the tools to change and develop their own space," says Peter Girgis, senior interior architect at Snøhetta. The result is a thoughtful bricks-and-mortar effort from an all-star team.
holzweiler.no
Quaker Marine Supply
USA —
Brand reboot
"Brands are springing up a dime a dozen these days but Quaker Marine has soul and a history," says retail veteran Kevin McLaughlin, who has rebooted the defunct nautical brand founded in 1949.
Relaunched last year, Quaker Marine Supply is making the brand's famed caps – beloved by Ernest Hemingway – at the US factory where they were first produced. "They still have the original dyes and pattern pieces for the hats," says McLaughlin. The caps are made from robust cotton duck canvas or twill, with an elongated peak for extra shade. "They have four lateral panels so they don't blow off your head – think of it as technical sportswear powered by 1940s technology."
McLaughlin has also introduced new clothing categories. "Most nautical clothing is either stuffy or uninspired. My goal is to tap into that in a fresh way."
quakermarine.com
Sampling the merchandise
By Jamie Waters
In LA and New York non-fashion companies do merchandise better than their European counterparts. It's not about taste; one of my all-time favourite uniforms is a grey T-shirt with rainbow text worn by baristas at Pavilion, a London bakery chain. When I once enquired whether I could buy one, however, I was politely told they weren't for sale. At Florentine trattoria Alla Vecchia Bettola, the red staff tees caught the eye of our fashion director Daphné Hézard. Again, they weren't for purchase – although the trattoria gifted one to her.
Why aren't these places selling their kit? Perhaps it says something about the US sensibility compared with that of Europeans. And merchandise-style slogan-heavy clothing fits better into the US fashion market, which is built around streetwear and sportswear. There's huge demand for graphics-led gear in LA: just look at brand-of-the-moment Online Ceramics, which started out producing psychedelic designs for John Mayer's band Dead & Company.
Merch has gone mainstream lately. Gucci collaborated with Chateau Marmont; New York retailer Kith teamed up with restaurant Carbone. The trend plays into a desire to be knowing members of a club. There's an opportunity here for cafés, restaurants et al to make some cash and build their brand. Yet there's also something charming about that London bakery not trading their uniforms – which is OK, so long as they can find me a spare tee.
Dan Carrol's top T-shirts
Global —
men's and womenswear
Dan Carroll is the man behind Open as Usual, a small shop in east London. His speciality is T-shirts and sweatshirts made from fine materials by hard-to-find US and Japanese brands. The shop, only open on Saturdays, welcomes a steady stream of T-shirt buffs. Here he gives us his summer picks.
open-as-usual.com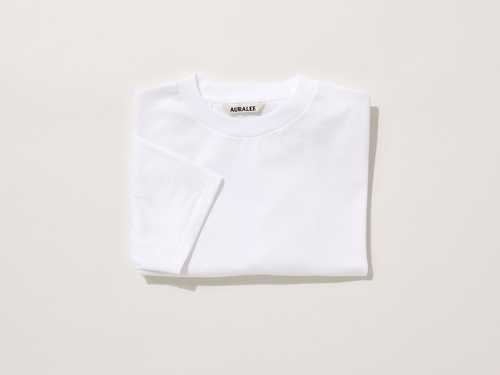 Auralee, Luster Plaiting Tee, Japan
This is a men's-style tee for women, with added elegance and femininity thanks to its perfectly balanced proportions.
Material: Front face supima cotton; back soft twisted cotton.
Weight: Light–mid.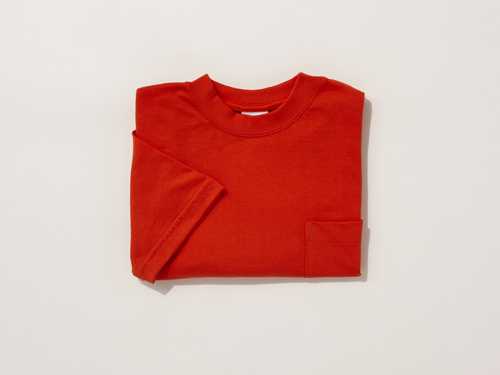 Camber, Finest Pocket T-shirt, USA
Details usually found on heavyweight tees, such as the close-fitting thick collar, make this appear more substantial than it is. Something you don't see too often.
Material: Cotton.
Weight: Mid.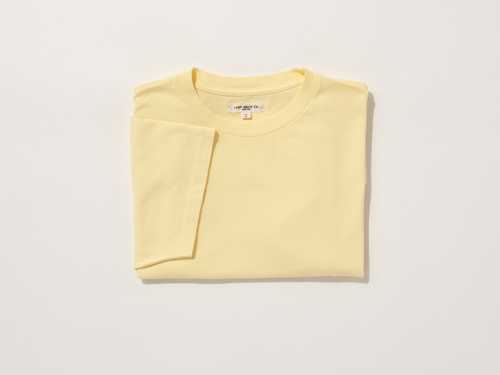 Lady White Co, Lite Jersey T-shirt, USA
A simple, well considered T-shirt. The soft cotton jersey gives it a lightweight feel perfect for summer, while understated details keep things smart.
Material: Combed cotton.
Weight: Light–mid.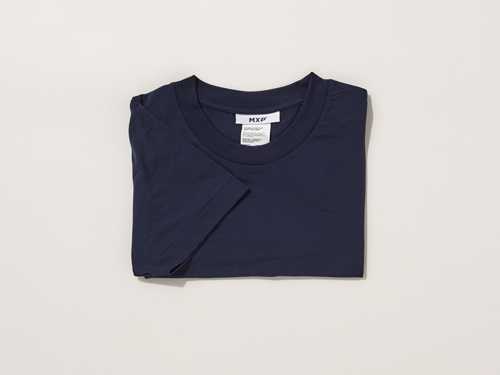 MXP, Fine Dry T-Shirt, Japan
An ultra-functional lightweight women's T-shirt with odour repellency and quick-dry properties.
Material: Rayon, polyester, recycled fibre (Maxi Fresh), polyurethane.
Weight: Light.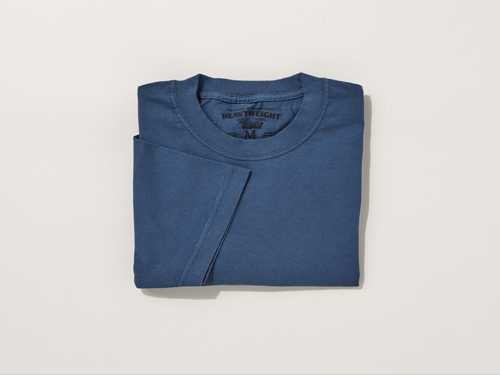 Heavyweight Collections, Pro-Fit T-shirt, USA
A T-shirt in a heavyweight style synonymous with the US. It has a dry feel, oversized fit and close-fitting collar.
Material: Cotton.
Weight: Heavy.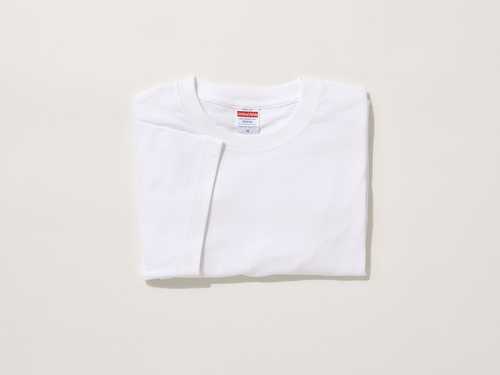 United Athle, 6.2 Mid T-shirt, Japan
One of the best low-cost blank T-shirts we've come across. It looks great on men and women and its mid weight makes it an ideal everyday basic T-shirt.
Material: Cotton.
Weight: Mid.
Wandler
Netherlands —
Shoes
Elza Wandler's Amsterdam-based label Wandler is renowned for its architectural bags in funky pop colours. The same aesthetics apply to its debut footwear line, a tight five-piece collection in mustard, baby-pink and apple-green. They're made near Venice using Italian leather.
wandler.com
Lucie Cast launched her eponymous brand in 2016 with the intention to create leather designs without a fashion shelf life. Her products, handmade in southwest England, are elegantly simple. This bag is crafted from a single piece of leather and finished with a brass clasp made in a local foundry.
luciecast.com
Bleu de Paname x Veja
France —
Trainers
Parisian men's workwear brand Bleu de Paname has put its own spin on Veja's trainers. The two wonderfully retro styles – one in indigo and green, the other with pops of orange and yellow – are made in Brazil. As per Veja's sustainable stance, they're made from recycled polyester and hexamesh (a product of cotton and recycled plastic bottles).
bleudepaname.com, veja-store.com