Suburban brands / Los Angeles
Going east
LA's Eastside is proving fertile ground for designers who are refining Californian style.
Phillip Proyce started his brand with the most "LA" of things: a plain white T-shirt. "Feel it: it's slightly crispy," says the founder of Lady White Co – a menswear label fêted for its T-shirts and sweatshirts – as he hands us the original Tee (still a bestseller). It has a ribbed neckline, a slightly boxy fit and is made on a traditional circular knitting machine so it has no seams; Proyce proudly flips it inside-out to show the lack of stitching. "The white Tee is the basis of all men's clothing. It's pretty impressive that, after all this time, it's stayed consistent. There's not a huge jump from a T-shirt from the 1940s to today. But I wanted to make a modern version. I'm a T-shirt nerd."
We're sitting in an empty garage at Lady White Co's HQ on Hyperion Avenue, a busy thoroughfare in the Silver Lake suburb north of Downtown LA. In the 1960s the house attached to the garage, low-slung and accented with dark wood, was the studio of a famous porn producer; Disney's former animation studios are a block away. "This is where our new Lady White flagship will be," says Proyce, pointing out the blank space in front of us. "The fitting room will be behind us and there'll be a deck where people can hang out. Our friends from other cities are like, 'Damn, you can open a store from the back of a house!' The amount of space we have here – we could never do that in San Francisco or New York."
When it opens this summer, the flagship will complement County Ltd, a thoughtful multibrand clothing and homeware shop up the road that's co-owned by Lady White Co and furniture brand Counter-Space. Proyce's obsession with perfecting the T-shirt (and the button-down sweatshirt) is paying off: he's building an impressive presence in LA and abroad with 65 stockists, including 1LDK in Tokyo and London's Oi Polloi. The new flagship will be a further boon. "If people come here or to County they can listen to us gab on about some T-shirt and really get a sense of who we are," he says with a grin.
Lady White Co is one of several stellar young clothing and accessories brands that have clustered around a series of suburbs on LA's Eastside, from East Hollywood, Silver Lake and Echo Park up to Highland Park. (The "Eastside", a loose term, extends much further east to districts such as El Sereno.) In recent years these mostly residential districts have become gentrified, with the now-famed café Sqirl, neighbourhood streetwear shops Virgil Normal and Powers Supply and retail developments on Sunset Boulevard attracting cool crowds, especially to Silver Lake.
Most of LA's fashion industry – both its design HQs and factories – is based in Downtown. Yet these Eastside suburbs, with their hilly streets, proximity to nature (the Los Angeles River runs past several of them; they're sandwiched between Griffith Park and Elysian Park) and separation from the Downtown smog and West Hollywood gloss, have proven fertile ground for creative characters. Those designers who have been here for several years have snagged affordable rents. And the widely publicised shift that LA has undergone in the past decade, from Hollywood glitz to a more understated sensibility in culture, design and fashion, is reflected in the work of these brands. Whether they're producing all-American sportswear, geometric bags or breezy Californian dresses, they are quietly getting things done.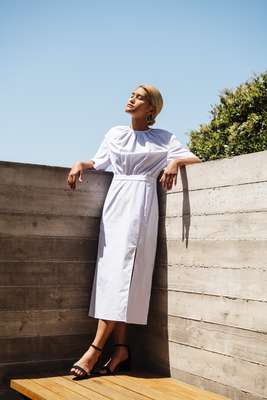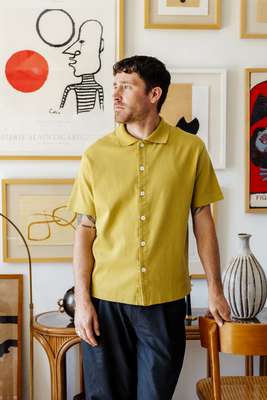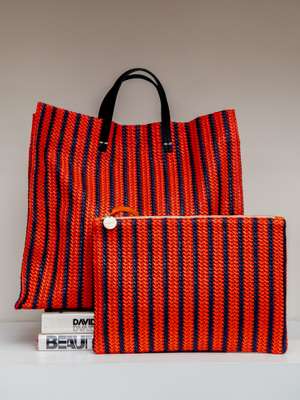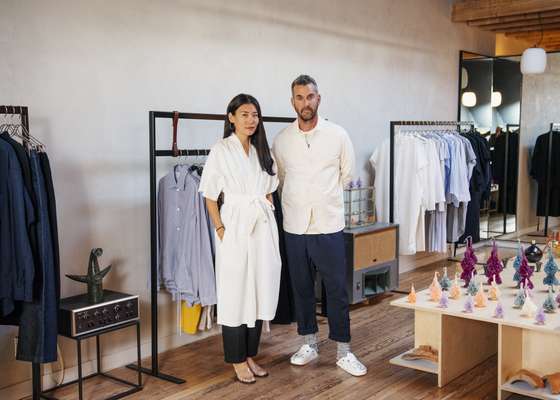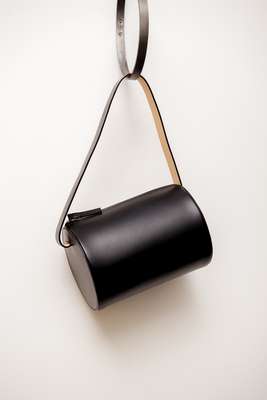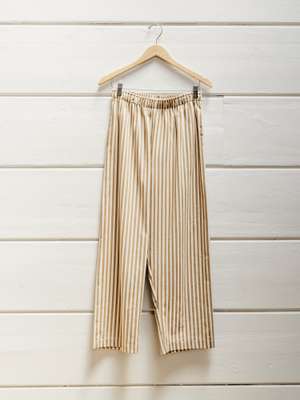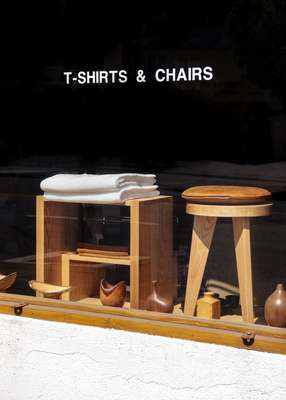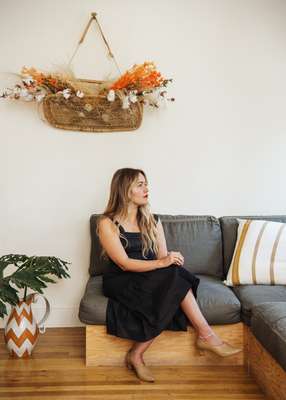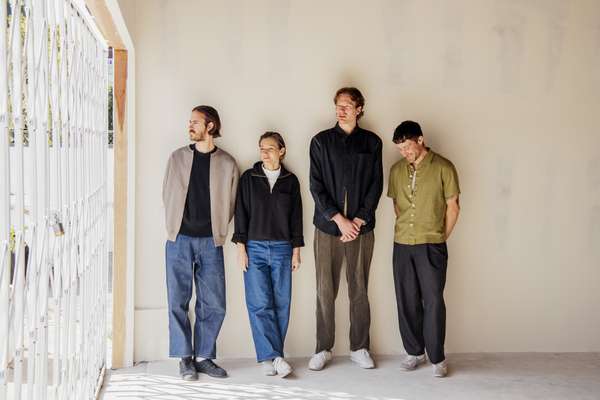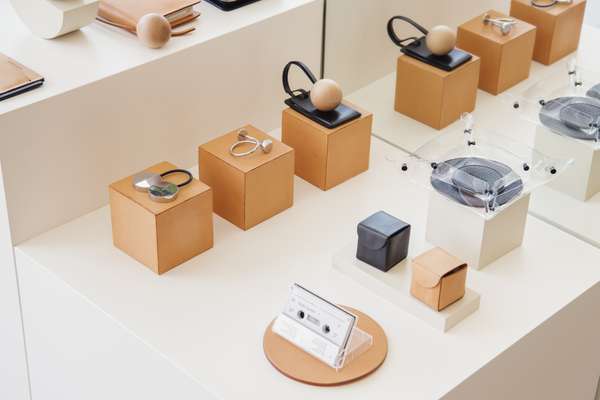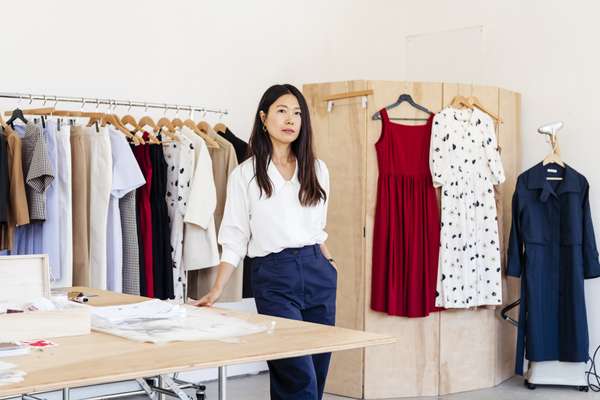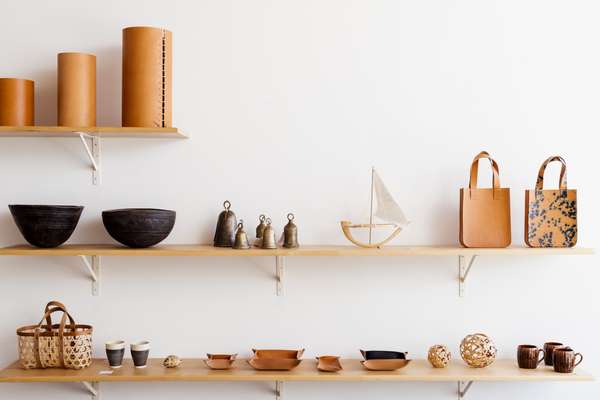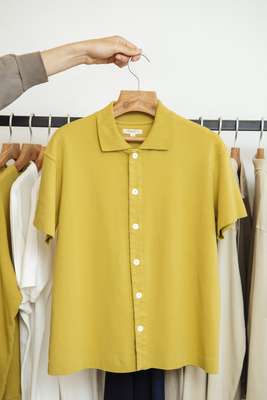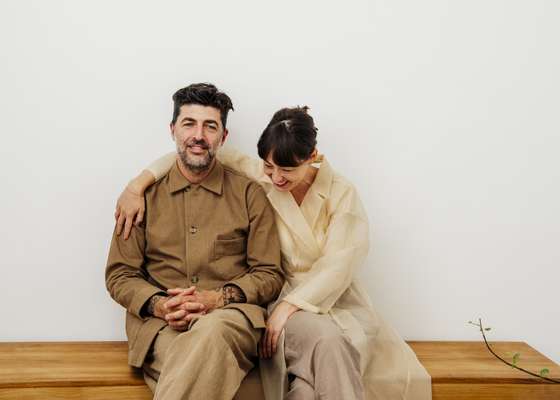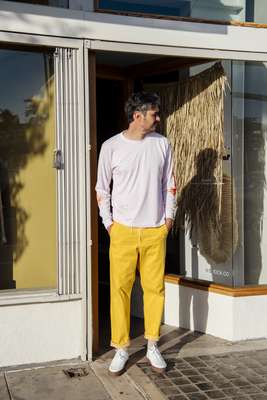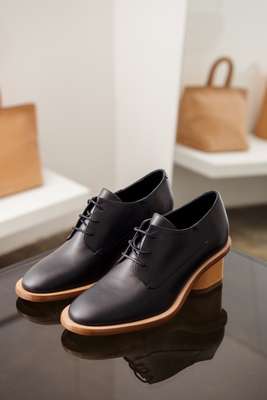 "There's a perfect storm here in Silver Lake," says Kevin Carney. "There was a buzz about it seven years ago and it's kept building. We chose Silver Lake because you park your car here and you can visit 10 things, which is very unusual in LA." He and his wife Bo founded Mohawk General Store, a multibrand shop selling fashion from the likes of Lemaire and Dries Van Noten. They started in the adjacent suburb of Echo Park in 2008 before opening another branch in Silver Lake in 2010. Their current focus is on Smock, their in-house men's and womenswear line (Kevin designs the bigger men's line; Bo oversees the women's). They started selling Smock designs at Mohawk five years ago and opened a Smock standalone shop in Silver Lake in December; they're in the process of relocating their studio to Highland Park, which is touted as the next neighbourhood to watch. "It has good energy," says Kevin.
The Carneys, a photogenic pair, are great ambassadors for their brand. They're both dressed in Smock ensembles – Bo in a white cotton dress tied at the front, Kevin in an ecru chore coat – that embody easy Californian style. They're commercially savvy too: after running Mohawk for more than a decade they know what sells and what's missing from the market, and with Smock they've targeted what they perceive as a gap. They're designing essential items with small tweaks (a pleat here, a playful cactus print there) that keep things interesting. "There are certain items that you always grab from your wardrobe: these simple uniform-type clothes that are high quality and have thought behind them. That's what Smock is," says Bo. "The southern Californian uniform is a T-shirt, shorts and flip-flops. The challenge is to make a seasonless uniform that's a little more tailored and chic," adds Kevin.
Thus Smock's products, made in Japan and LA, include lightweight jackets and drawstring trousers for men and shirt-dresses for women. They're resonating with locals; the duo can't keep up with demand for their men's seersucker suits, both long and short-sleeved. "Smock definitely has a bit of a cult following now: guys will come and buy every piece in every colour and say, 'That's my wardrobe done,'" says Kevin. "We're bordering Hollywood and I think a lot of people here are supporting that industry – architects, graphic designers, directors. They're behind the scenes so they still need to be stylish but they don't want to overshadow their clients; they just want to be a little more humble with their style."
Many brands from this part of town have started out via two launchpads. There's the Echo Park Craft Fair, a biannual show founded by designers Beatrice Valenzuela and Rachel Craven that today attracts thousands of Angelenos, plus international buyers including Japanese retailer Beams; Mohawk General Store is the other. One of the most commercially successful brands from around here, bag label Clare V, started at both. "I say my brand began in 2008 because that was the date my bags started being sold at Mohawk; that's when it felt real," says founder Clare Vivier. "The shop was down the street from where I lived. I walked in and asked Kevin and Bo to stock my bags and they said yes."
We're drinking iced coffee in the sun outside Vivier's warehouse studio in Frogtown, a suburb overlooking the Los Angeles River. Today Vivier, known for her colourful, often striped, leather goods, employs 70 people and has seven shops across California and New York. She's always been committed to manufacturing in LA but, as her business has grown, she's faced pressure to offshore production. "I'm within a 30-minute drive from all the factories; we can check on production at any time," she says. "As we've scaled it has come up many times that we should move production overseas, because of the capacities of the factories and because it's more expensive to produce in the US. But it's important to me to keep production local."
It's a common sentiment. These areas are a fairly short drive from LA's clothing-production hubs of Downtown, Vernon (south of Downtown) and the San Fernando Valley (or "the Valley"). Proyce says this proximity to manufacturers, from dyers to cutters to sewers, is a massive boost. "Being within a five-mile radius of every step of the process helps a lot. I stop in at the factories a few times a week and hang out; I can catch a problem on the spot," he says. "Starting the brand would have been even more of a battle if I was in a place that didn't have a background in manufacturing these types of things. It made me confident that I could start out quite young, with not a lot of money, and still come out with a good product."
Other designers take "locally made" even further by doing everything themselves. In a shop-cum-studio on a strip of East Hollywood that's home to galleries and cafés, husband and wife Peter and Mia Maxwell hand-make vegetable-tanned leather totes, belts and homeware for their brand Made Solid. "This is it – it's pretty hi-tech," says Peter, smiling and pointing at the modest workbench where he makes some 10 belts a day (or two large bags). Peter's from Oregon, Mia's Japanese, and their products have an alluring Japanese-Americana vibe: they use bright indigo to blotch pale leather and recently created patchwork indigo totes with Coatz, a coat-maker based nearby. As Made Solid grows – it now has 40 stockists (it was at Colette before that closed) – the Maxwells are considering shifting some production Downtown. "But I'll never give up making things," says Peter. "That's why I started doing this in the first place."
There's a sunny Californian aesthetic linking many, but not all, of these brands. Jeana Sohn, one of the most promising womenswear designers, describes her Silver Lake-based brand as "a mix of Korea and LA". Launched last year, the sculptural dresses and crisp pleated trousers are made in Sohn's hometown of Seoul and would look more at home on the streets of the South Korean capital – or Manhattan, her biggest market – than on Sunset Boulevard ("I think my style is a bit stiff for LA," she says, laughing). Meanwhile, over in a pristine studio in bustling Chinatown, sisters Nancy and Kimberly Wu run accessories brand Building Block. The siblings, both trained industrial designers, create geometric bags and leather shoes that often incorporate unusual materials, such as rubber tubes for handbag straps. Part functional, part artwork, the striking designs have attracted a sizeable following in Japan, where they're sold at high-end shops such as Graphpaper and ST Company.
What does unite all of these designers is a can-do mentality. Most of the brands are self-funded. Proyce started by producing 500, then 1,000, then 2,000 T-shirts, and even today he and his colleagues drive all their products between factories in a truck. The Wu sisters "cobbled together" their first prototypes using materials from a hardware store, Vivier worked from home for the first couple of years, and the Maxwells have continued to make everything themselves, partly to keep down costs.
All speak of their love for their neighbourhood and how their surroundings have helped with their endeavours. LA is scolded for being a car city with vast distances between hubs but what that affords designers is space to think. Where a couturier in Manhattan might have a frantic urban soundtrack as stimulus, these designers have calm. "It's changed a lot but it's still where I want to be," says Vivier. "It's so peaceful and light and I think that's what's imperative to the creative spirit in LA and the creative people on the Eastside."
"Here you're still in a big city and you get a lot of inspiration," says Bo. "Maybe it's the weather, maybe it's the nature but making a bunch of money is not a priority. It's a whole different mindset: I want to enjoy my life and be creative – and I'm going to do it."
---
Mohawk General Store
Overseas brands and LA labels.
4011 & 4017 W Sunset Boulevard, 90029
Smock
Flagship for the Carneys' own line.
4015 W Sunset Boulevard, 90029
County Ltd
Great T-shirts and stools from Lady White Co and Counter-Space.
1837 Hyperion Avenue, 90027
Made Solid
Handmade leather goods.
4855 Fountain Avenue, 90029
Building Block
Architectural bags and leather shoes.
970 N Broadway #104, 90012
Virgil Normal
Influential streetwear shop.
4157 Normal Avenue, 90029
Mixed Business
Contemporary womenswear from the shop's in-house line Or hangs alongside vintage designs.
1820 Hyperion Avenue, 90027