The best boats / Global
Hit the summer sails
Now's the time we start dreaming of the open water. We've found just the right vessels, from the sleekest yacht to the perfect pedalo.
Spending the summer sailing on Lake Como, cruising the Aegean or just going on a canoe across a cool lake is hard to beat so we've rounded up our favourite boats for the sunny season. From the perfect lake rower to Riva's rival, we give you a taste of what should be on your water-based wishlist.
The human desire to cross bodies of water is timeless and universal; the oldest boat found dates back to about 8000BC and was nothing more than a hollowed pine tree. We've come a long way since then. From ferries to sailboats and yachts, the vessels that get us from A to B, or simply out to sea, are advancing every year.
Improved technology is making boating safer and cleaner, while the growing awareness around climate change is bringing the electric revolution of the car industry to the world of boats. Of course, pedalos have always run on clean fuel – the tireless pedalling of legs in the warming sunshine – but now those gleaming yachts (and you'll find an example or two here) are proving to be more environmentally friendly too.
As more cities around the globe are suffering from overcrowding, the best place to flee for some peace and quiet seems to be the open sea. Perhaps that's why the markets for cruises and leisure boats are thriving. Who wouldn't want to escape to a tranquil lake, river or ocean?
Ultimately, what boats symbolise is liberty. They take us to new frontiers, show us our world from a different perspective and facilitate our adventures. Hopping on a boat is an escape – from the city, from the daily grind (hopefully not the police) – and it's where we'd choose to spend our summer holiday. Read on to find out which yachts and dinghies make the best companions for your escape this summer.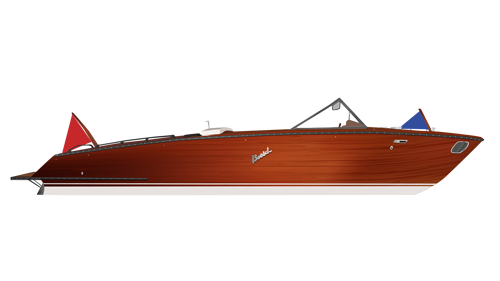 1.
710 Ascona de Luxe
Boesch
Switzerland
Headquartered on Lake Zürich, Boesch has been making wooden boats for nigh on 100 years. Each model is made of mahogany, pine or maple and takes about 2,000 hours of labour to complete.
"We have this saying in our company that if God thought fibreglass was superior to wood, then fibreglass would grow in nature," says Markus Boesch, the latest family member to take the helm. Our pick for cruising along Lake Zürich (or a water-skiing session) is the 710 Ascona with its cream interior and powerful single engine.
boesch.swiss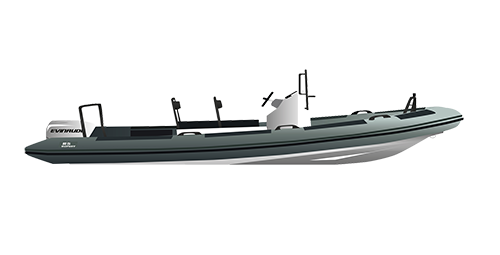 2.
Rupert-R5
Rupert Marine
Sweden
Thomas Rönnberg had a fascination with rigid inflatable boats (ribs) so he decided to set up Rupert Marine in 1996. Over the years the Swedish boat manufacturer has supplied everyone from the national police to rescue services and private clients.
Each boat is built in its factory in Åkersberga near Stockholm; our pick is the Rupert-R5. At just over 5 metres it's conveniently small and surprisingly stable in rough water, thanks to its fibreglass hull and an inflatable rubber tube.
rupertmarine.com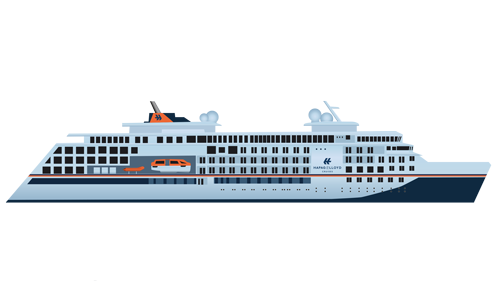 3.
Hanseatic Nature
Hapag-Lloyd Cruises
Germany
Hapag-Lloyd launched its first "pleasure cruise" in 1891. Now the Hamburg company has a fleet of half a dozen ships that take passengers around the world. One of its latest additions is the Hanseatic Nature, the first of three sister ships of its expedition fleet. It's smaller and more nimble, and carries no more than 230 passengers.
Getting closer and going further (while decreasing emissions) is what this fleet is all about. To that end it has extendible glass balconies that give passengers the sense of floating over the ocean.
hl-cruises.de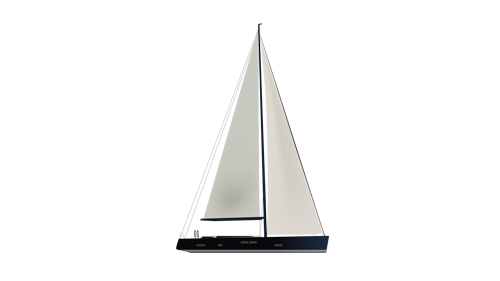 Since the 1970s, Solaris yachts have been assembled on the Grado Lagoon for traditional sailing enthusiasts who are eager to explore the open sea. The design of the 55 model requires only a small crew to keep it upright: there is a self-tacking jib and the winches are within close reach of the helmsman.
The 16-metre craft mimics the design of modern ocean racers. It comes with three cabins that are all fitted out with ensuite bathrooms, ensuring that long-distance voyages are not wanting for creature comforts.
solarisyachts.com
5.
Whitehall rowing boat
Cottrell Boatbuilding
USA
Dale Cottrell and his sons Ben and Seth have made small boats their business. We'd have Dale build us a Whitehall rowing boat that we'd use to glide along Moosehead Lake in Maine, north of the family-run boat-building workshop.
The cedar and oak planks used to make this traditional lake rower create a sturdy, elegant dinghy ideal for sunny Sundays on the water. This particular model was first made in the US on Whitehall Street in New York, designed to ferry goods and sailors into the harbour.
cottrellboatbuilding.com
Targa, dubbed the 4x4 of the seas, has been making boats in western Finland since 1976 using only the highest-quality local materials. Its sturdy Targa 27.2 is loved for its manoeuvrability and agility, which make it perfect for the choppy waters of the Finnish archipelago.
It can whisk you from one island to the next at a leisurely pace, or take you on a longer open-water ride to the sunny Åland islands. And if the weather turns sour, you can enjoy the ride from the spacious cabin.
targa.fi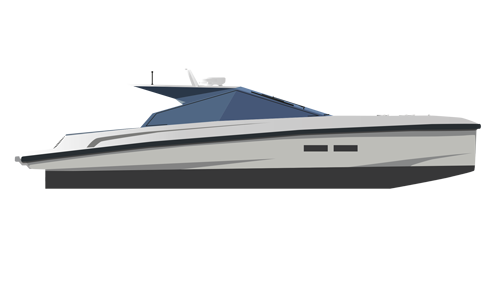 7.
52 Wallypower
Wally Yachts
Monaco
For our go-to day cruiser we'll take the 52 Wallypower, which combines just enough space for socialising and dining with a compact form that looks great as it zips along. Advanced composite materials make it strong and light and, despite its sporty shape, it manages to fit a comfortable forward cabin and a separate crew bunk below deck.
As we've already got the Med covered we might opt to take this one to the Bahamas. With its top speed of 40 knots and range of 440 nautical miles, a trip to Miami for the evening isn't out of the question.
wally.com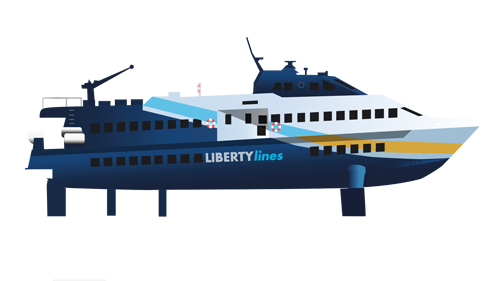 8.
Admiral 250
Liberty Shipyard
Italy
Trapani-based ship builder Liberty understands the needs of time-pressed visitors to the Bel Paese who want to see as many picture-perfect isles in a single trip as possible.Its boatyard develops nimble hydrofoil fast ferries with spacious cabins and aluminium hulls, whisking passengers to their destination at 37 knots.
Its Admiral model uses blades to skim across the surface, making the journey more pleasant. Catch one of its craft with Liberty Lines to reach panoramic spots, such as the Aeolian Islands.
libertyshipyard.it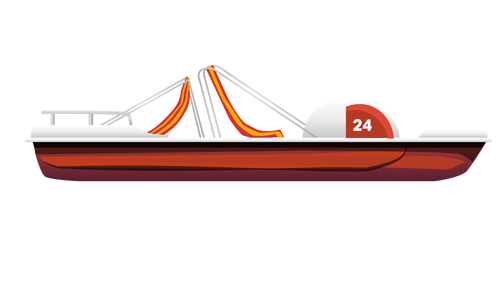 9.
Capri L
Centro Nautico Adriatico
Italy
When Centro Nautico Adriatico was founded on Italy's unpretentious Adriatic coast just north of Rimini, it set out to make a charming pedalo accessible for all ages. Surprisingly the red-and-white fibreglass Capri L with its striped sun loungers soon became a fixture of Lake Constance. "The Italians don't like to paddle so much; the Germans, on the other hand, take it for hour-long spins around lakes," says CEO Luca Bracci of the model that's been serving pedalling sun-worshippers for years.
centronauticoadriatico.com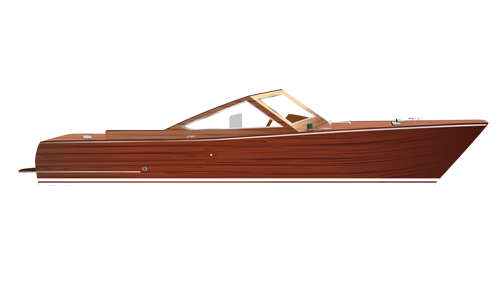 10.
Sano 22ft Runabout
Sano Shipyard
Japan
Sano Shipyard in Tokyo started in the 1800s and is still a family affair, run today by Ryutaro Sano with his brother Minoru and son Tatsuya. Sano boats are built to last, using tried-and-tested Japanese techniques and traditional tools. It can take one years to make a Sano yacht but we can forgive that because it's well worth the wait.
We've got our eye on Sano's mahogany Runabout, which is an elegant Med-style motorboat. We'd berth it at Hayama Marina before taking it for a spin along the Shonan coast, south of Tokyo.
sano-shipyard.co.jp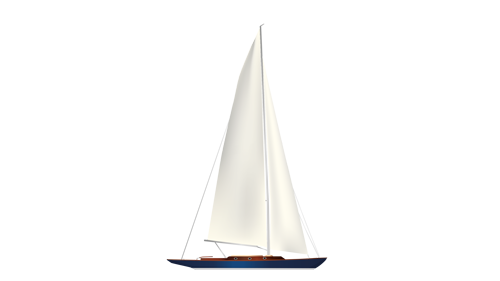 11.
Spirit 46 Classic
Spirit Yachts
UK
Blending the soulful lines of a 1930s sailing yacht with modern structural elements means that the Spirit Classic always looks just right – but can also be a performance boat if you want it to be. Known for attention to detail and a deep love of the sailing tradition, Spirit knows how to make a fine yacht. And with models in this range from 11.6 metres to 36.5 metres, you can go low-key or make a splash. We'd pick our Classic up at the shipyard in Suffolk and sail it along England's southern coast, ending up at the Isles of Scilly.
spirityachts.com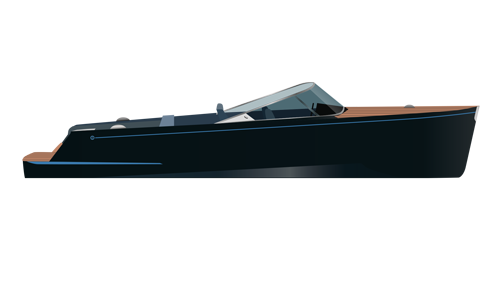 12.
Vita X
Vita Yachts
Italy
The recently launched 10-metre Vita X is the boat we'd take for a spin on the Tyrrhenian Sea this summer. It has the look of a classic lake runabout with its teak and Italian leather finishes but it's uncannily quiet as it glides across the water, thanks to its electric motor.
The yachts are made on the edge of Lake Maggiore with seats by Turin-based Aras, Foglizzo leather upholstering and Sabelt steering wheels. With a sprint speed of 40 knots, Vita X is not only silent but speedy too – and it can cover up to 100km on a single charge.
vita-power.com
13.
Pardo 50
Pardo Yachts
Italy
From its base in the nautical cluster around Forli on the Adriatic coast, Pardo Yachts has produced a muscular powerboat that is sure to turn heads. Developed by Cantiere del Pardo, which has built up an impressive record of launches with some 4,000 craft delivered to date, its Pardo brand has been making waves with its 50 model.
Able to cut through the water at 38 knots, it looks equally smart at a dead stop thanks to its walk-around deck. We'd take ours out to explore the Adriatic Sea.
pardoyachts.com
14.
Washington State Ferries
Vigor
USA
Seeking respite from Seattle's skyscrapers? A hop across Puget Sound on an iconic white-and-green Washington State ferry to Bainbridge Island should do the trick. Since 2012, Vigor has built 12 ships for the state, which has the country's largest ferry system.
It's also one of the busiest: in 2018 more than 25 million travelled on the ferries, which can measure 140 metres and carry up to 202 cars or 2,499 passengers each trip. The latter have plenty to keep them occupied while on board, from lazing on the sun deck to a paper from the vending machine.
vigor.net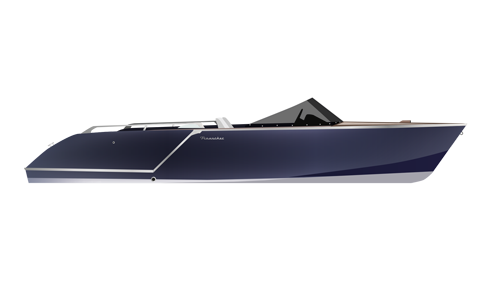 15.
650 Alassio
Frauscher
Austria
Since its foundation in 1927, Frauscher has been known for two things: innovation and forward-thinking design. The 650 Alassio represents those two aspects well. Its flat bow swathed in teak, frameless windshield and stainless-steel body cut a sleek figure, while its pioneering electric motor makes for smooth outings on Lake Attersee in Upper Austria.
"We can quickly innovate and customise each boat to the owner's wishes," says CEO Michael Frauscher. "That's the benefit of being a small family-owned business."
frauscherboats.com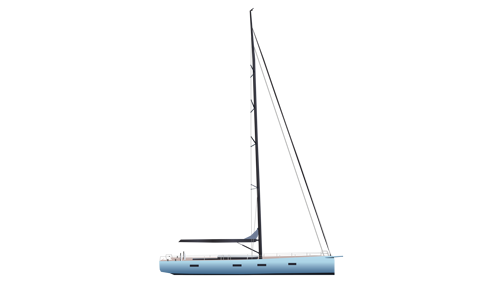 16.
Y7
Y Yachts by Michael Schmidt
Germany
Though the carbon fibre Y7 looks every bit the fine-tuned and speedy performance machine it is, one of Y Yacht's principles is that boat operations should be simple, allowing a family to sail this yacht on their own without the help of a crew.
A highlight is the neatly hidden rear garage for storing a large dinghy – perfect for quick shore excursions. With its striking clean-lined hull and comfortable, no-nonsense interior (Italian and Danish designers joined forces here), we'd want this for a leisurely sail around the Med.
yyachts.de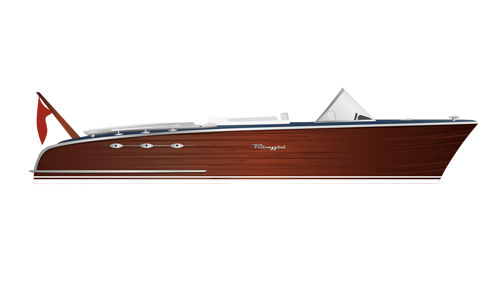 17.
Capri
Pedrazzini
Switzerland
Its eye-catching silhouette and Italian name may have you dreaming you're in the Bel Paese but this Capri runabout from Pedrazzini is proudly made in Switzerland. At the brand's boatyard on Lake Zürich, workmen create the craft's precise lines using a frame made from mahogany; the same wood is used to fashion the throttle and gear.
There's a spacious sundeck and handcrafted fittings cast in bronze and chrome, with the slots of every screw head aligned in the same direction. It's perfection on water.
pedrazziniboat.com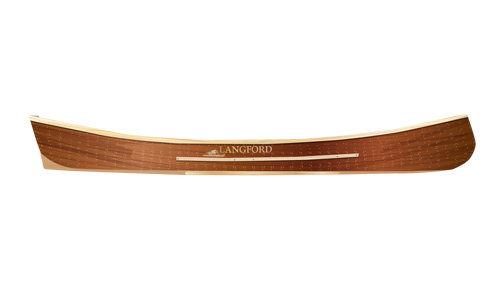 18.
Classic Wood Canoe
Langford Canoe
Canada
In Algonquin Park the summer air is filled with bird song – the perfect setting for a solo excursion down the Nipissing River in a cedar canoe. Langford has about 80 years of boat-making experience in Canada and its rigorous quality checks help its classic wooden canoes manoeuvre lively rivers with ease, even with hefty cargo on board. Its design, in the form of mahogany finishes, rawhide seats and red cedar that darkens with age, has caught the eye of several high-profile boaters, including Canadian prime minister Justin Trudeau.
langfordcanoe.com