Stations / Onomichi
Kiss of life
Go to Japan to discover how a small-town train station can help reshape the community and economy – all with a hyper-local vibe.
Located on the waterfront of Setouchi Inland Sea, Onomichi is a picturesque, hilly port city famous for being the setting for Yasujiro Ozu's masterpiece Tokyo Story, and home to writers such as Naoya Shiga. Tourism has been slowly growing but the train station was ageing and lacked the charm of other developments in the city. Understanding the importance of a great train station for a city, operator JR West decided to commission local hospitality company tlb to create a new building that not only better serves passengers but offers a fresh mix of retail, hospitality and food for residents too. The ¥1.7bn (€14m) development finally opened in March – here's monocle's verdict.
1.
Transport
Crucial crossroad
Located in the centre of the scenic Setouchi region, Onomichi Station is an essential transport hub for the city's 137,000 residents and many more in the surrounding areas. It isn't on the Shinkansen route (that goes through Shin-Onomichi, further north); instead the station's two platforms serve the Sanyo Honsen line, which whisks about 12,000 students and commuters daily, connecting with Hiroshima to the west and Fukuyama to the east. This is also where regional tourism train La Malle Shimanami and luxury sleeper Twilight Express Mizukaze make a pit-stop. "Onomichi is a key crossroad in the region," says Shigeki Kataoka, the station chief. He points to the bus and ferry terminal in front of the station. "We decided to invest because it also has a great potential in tourism." Overall the station's compact and open set-up makes it welcoming and easy to navigate.
The station is home to two shops: one is a convenience store for travel essentials, newspapers and magazines; the other stocks items that you won't find anywhere else. Onomaru Shouten, created and run by tlb, specialises in all things Onomichi, Hiroshima and the greater Setouchi region. Its mix of 250 souvenirs and goodies range from tea to postcards; our favourites are the T-shirts bearing Onomichi scenery prints by acclaimed Japanese illustrator Hiroshi Nagai.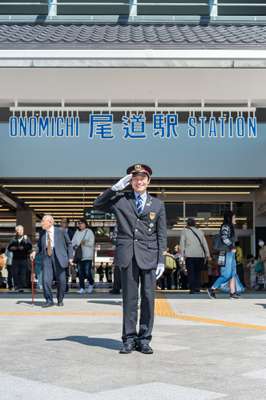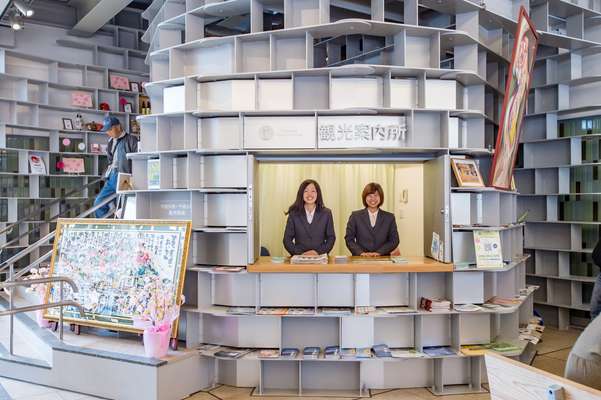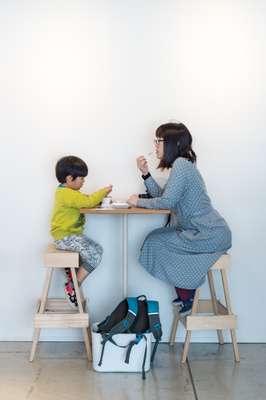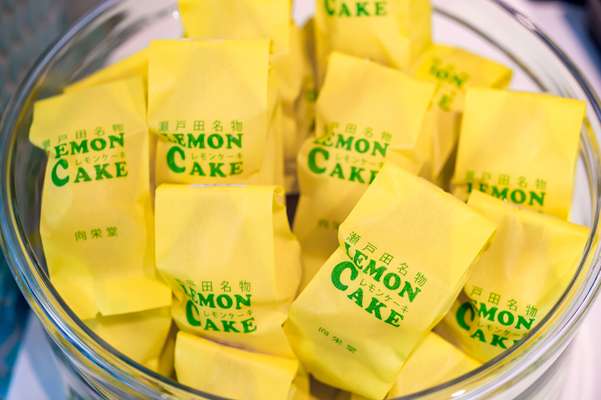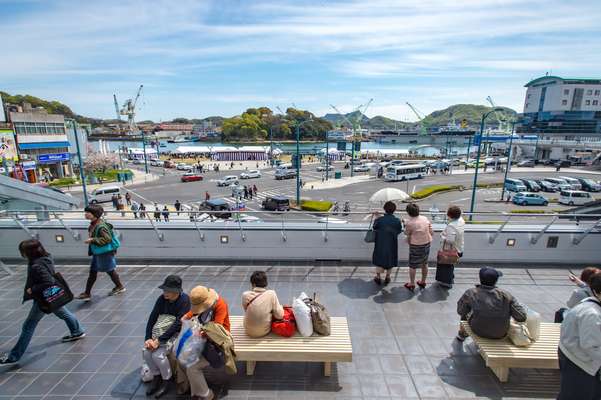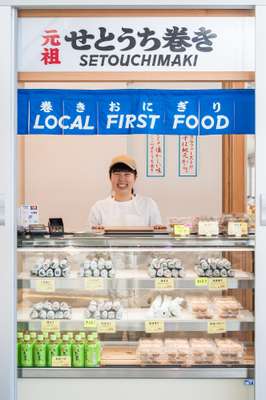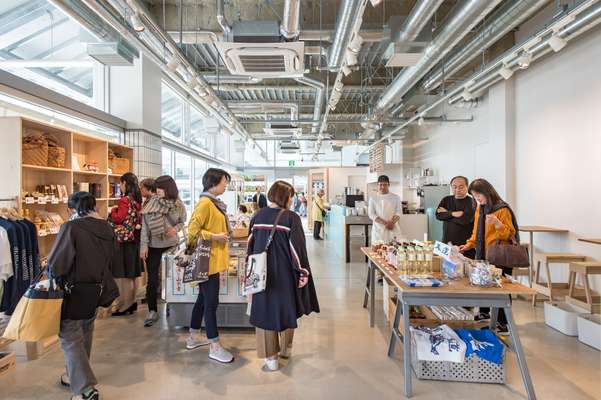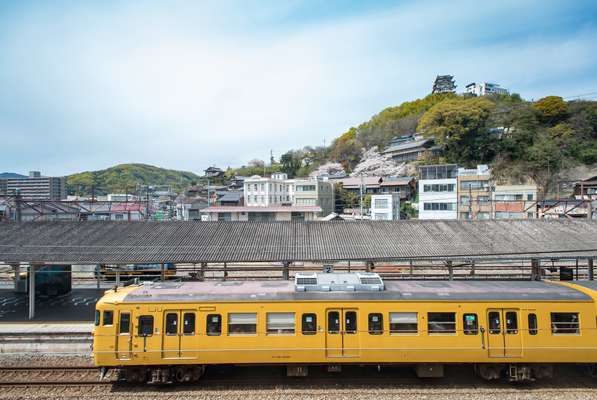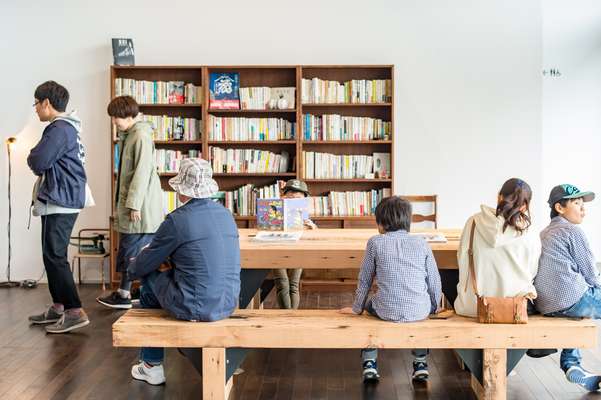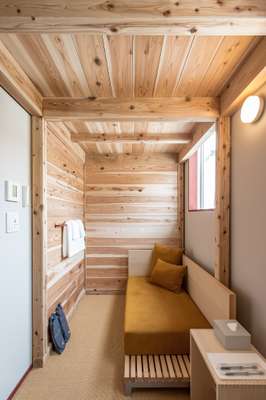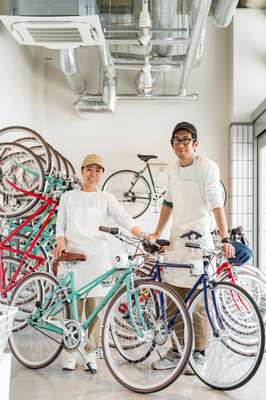 "Our buying policy is to find something with a great story," says tlb's Takeko Kitamura, who led the project. "It's not just about shopping. We want to promote the producers in Onomichi and connect them with the consumers." Just like the town, the shop's interior is classic and simple, made using natural materials such as wood and tiles.
3.
Food and drink
Fresh delights
Stations are often home to chains that have no relevance to the area – but not in Onomichi. Casual dining at Shokudo Michi means fresh seafood dishes inspired by the recipes of the region's fishermen. Around lunchtime it's busy with pensioners, and mothers with small children tucking into teishoku set meals, while businessmen and a young crowd swing by for a drink or two in the evening (the lemon sour is recommended).
Upstairs is Kissa Neo, an airy, high-ceilinged restaurant that by day is a classic kissaten coffeehouse, popular for its fluffy thick-white toast and spaghetti napolitan. By night it's a cocktail bar; don't miss the seaweed-infused whiskey soda and wasabi gin and tonic. For something faster, Onomaru Shouten's kiosk does a mean fried-fish sandwich and setouchi-maki – a original hybrid of a sushi roll and an onigiri rice ball. The range of offerings give instant life to the building, pulling in locals and tourists alike.
4.
Architecture
Blending in
JR West hired Tokyo studio Atelier Bow-Wow to design a structure that would inherit the dna (though not the body) of the two previous buildings – the first of which dates back to 1891 – and fit into the surrounding landscape. Some locals initially opposed the idea, preferring a completely new concept, but Bow-Wow has come good. The low-rise two-storey building is understated but inviting; it has a peeked grey kawara tile roof – an homage to the first station – and echoes the mountainous scenery. The platform feels seamlessly connected with the town thanks to the absence of glass windows between the gate and the outdoors. "We wanted to give it personality," says station chief Kataoka. "Many station buildings look alike and don't give you a sense of where you are."
5.
Community and activities
Local spirit
JR West always wanted to do more than just serve its passengers. "We didn't think we could do whatever we liked because we owned the building," says Kataoka. "We worked with a local company to make it a part of the community." This has given the project a crucial buy-in factor – and it shows. The upstairs terrace is already busy with people enjoying the view of the islands, while residents clearly love the dining options. The station also offers rental bikes and a minimal hostel.
"For Onomichi to become a tourism destination, the station building has to impress locals so they become proud of it and invite other people," says Kataoka. Indeed, while this small station has received a handsome investment, it's the authentic homegrown mix of design, retail and hospitality that allows the development to punch above its weight.
What's the future of urban mobility? How do cities need to change? We ask the founding partner of architecture and urban-planning firm MVRDV.
Many cities are trying to reduce car usage and emissions with public transport, bikes and car bans in city centres. Yet such interventions are based on past transport models. Other visions of the future are ruled by self-driving cars and drones – but these visions rarely intersect. How do we prevent the next dystopia: drone-delivery transport options for the rich; self-driving cars and parking areas used by the middle class, still creating traffic; and the poor stuck in public-transport deserts?
A network of public transport and multi-modal hubs that allow people to switch between travel options is essential. In our projects we recommend that only temporary car-parking structures are built, cars aren't considered near train stations and underground carparks are filled with bike stands.
The future is this: good public policy allowing for car-free cities where parking spots are replaced by parks and plazas. Everyone has a bike, or minibuses for short distances; electric buses fly through the air; drones deliver packages to logistics points; and high-speed trains connect long distances. By combining two competing visions, the future is very bright.