Interviews / Global
Life in motion
From the infrastructure giant improving quality of life to the railway firm entering the property market, we meet the high-flyers going above and beyond.
1.
Topi Manner
CEO, Finnair
Finnair's new Airbus A350 is being prepared for a flight from Helsinki to London Heathrow. Beside the plane, Ceo Topi Manner is chatting with the plane's pilot about the weather. The affable yet ambitious Manner only became Finnair's Ceo in January but already he seems so comfortable in the role that he could have been in it for years.
Having joined Finland's national carrier after more than a decade in banking, Manner brings financial nous but, at the moment, he barely needs it. Finnair is in top form: the airline has hit on a lucrative strategy for growth by focusing on Asia. As a result, its long-haul fleet is now one of the industry's most modern: it has recently added 14 Airbus A350s to its 83-strong fleet, with five more on the way.
Monocle met Manner at Finnair's hub in Helsinki Airport.
Monocle: You talk a lot about making Finnair more sustainable. How are you going to do that?
Topi Manner: I want Finnair to be the airline that an environmentally conscious traveller chooses. We have one of the most modern wide-body fleets in the world and will upgrade our narrow-body fleet in the coming years. This means improved energy efficiency and fewer harmful emissions. Inside the cabin, we have the goal of halving the use of single-use plastics and improving recycling. We are, for example, reducing the use of plastic in our amenity kits and catering. As an industry, we need to admit that we are responsible for 2 to 3 per cent of all global Co2 emissions caused by human activity and we must do more to mitigate this. That said, people will always want to fly. In China large segments of the population that have never left the country are becoming more affluent and want to travel. From an environmental perspective, it's best that they do this by flying the short northern route with Finnair's energy-efficient planes.
M: Finnair's Asia strategy has lifted it to new heights. With the emergence of Chinese airlines, is this a viable long-term plan?
TM: Finnair will face more competition but the overall passenger volume will also go up. Chinese airlines don't have that many partners and routes in Europe, which creates opportunities. For example, Juneyao Airlines will open Shanghai-Helsinki this summer but 80 to 90 per cent of passengers on that route will continue on to another destination in Europe; they will fly Finnair.
M: What does Finnair have planned in terms of new routes and aircraft?
TM: Upgrading our narrow-body fleet will be a large investment in the coming few years. We're upgrading the cabins in our Atr short-haul aircraft and introducing a Premium Economy concept in our wide-body fleet. We are also expanding our lounge at Helsinki Airport with a new Platinum wing this summer. We've opened a route to Los Angeles and will start flying to Sapporo, Bordeaux, Bologna, Porto and Hanover. Trondheim is a new all-year route and we're adding another daily flight to Hong Kong.
M: How does your background in banking help at Finnair?
TM: Leadership is not sector-specific, it's value-based. It's about listening to people and showing interest in what they do. That said, finance and aviation share a lot of similarities: trust and security are of utmost importance in both sectors and they're both capital-intensive, highly regulated fields. I'm sure my background will help me make Finnair better.
---
2.
Pietro Salini
CEO, Salini Impregilo
Villa Necchi Campiglio is a listed building with manicured gardens in the heart of Milan. It was designed in the 1930s by Piero Portaluppi, the architect known for reshaping the cityscape. Today the city is undergoing a different kind of redesign: one that's taking place 25 metres beneath the villa, led by a company that many locals have never even heard of.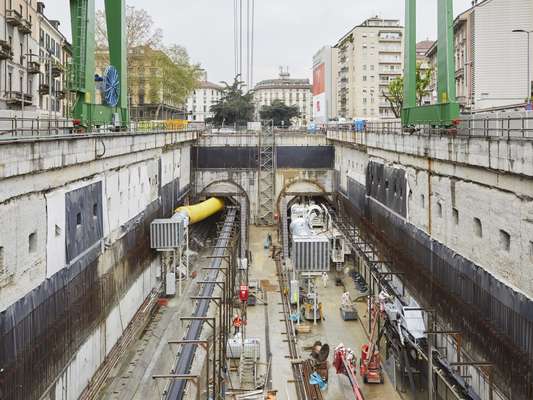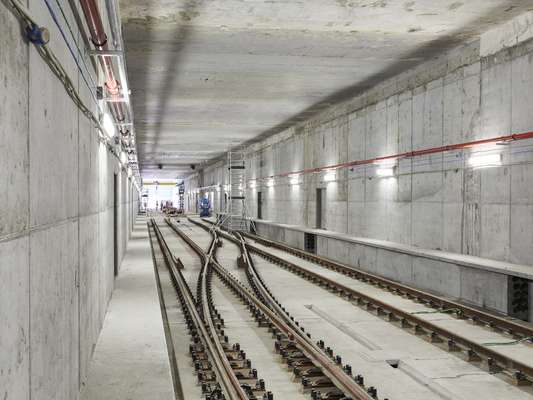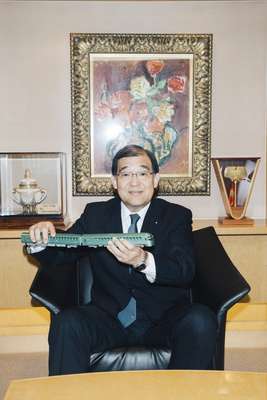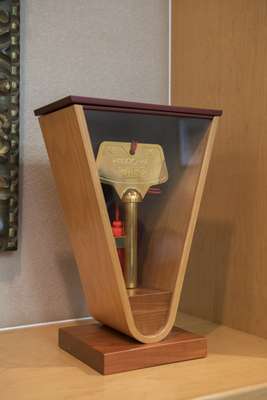 Italy's Salini Impregilo isn't as recognisable as Armani or Illy but it is a giant of Italian business – and its work benefits millions. Today the civil-engineering group is preparing to make life easier for residents of smog-inflicted Milan by constructing a metro line connecting Linate Airport to downtown. When monocle visits the site, engineers explain that the excavated tunnel has reached the point directly beneath Portaluppi's stately villa.
"We are trying to give people the best quality of life possible," says Pietro Salini, the firm's 61-year-old ceo. Salini Impregilo was formed through a merger of several businesses, one of which was founded in 1936 by Salini's grandfather (also Pietro). Today it is an infrastructure-building powerhouse managing ventures in some 50 countries, including nine urban-mobility projects that are expected to move four million people per day once they have been finished.
Milan's Blue Line (the route under construction) is expected to reduce co2 emissions in the city by 2 per cent every year once completed in 2023 but, for Salini, improving quality of life is not just about providing greener transport options. He points as well to the economic importance of large-scale projects. "Governments are facing recessions and often taking the decision to reduce investment. In our sector there is a multiplier effect: when you spend €1bn on public works, you get €3bn in gdp growth." He also believes that infrastructure is vital for wellbeing, helping people to get the most out of their surroundings and offering more choice about where to live.
Salini Impregilo's work in Genoa, he says, is a perfect example. The city and its port have struggled following the collapse of the Morandi Bridge last summer. Now the firm, which has been contracted to erect the new Renzo Piano-designed replacement together with Fincantieri, is already working to incorporate high-speed rail tunnels to link the area to Milan. That's the power of great infrastructure, says Salini. "Imagine your life where you can live by the seaside and commute to Milan in an hour, and enjoy more work opportunities there."
That's not to say that there haven't been criticisms. The Five Star Movement, part of the coalition government, often stands against large-scale projects due to fears of corruption and wasteful spending. Contractors working on the Genoa rail tunnel for Salini were investigated for bribery; still, last winter the project was allowed to proceed after a cost-benefit analysis by Italy's infrastructure minister, a Five Star member. Yet Salini is bullish. "There wasn't much argument about the Milan-Rome high-speed rail link," he says. "This changed the way people live and work now." He's eager to do much more over much greater distances. "For the 'boot of Italy', which is difficult to reach, high-speed rail could be fantastic for tourism and development," he says.
Despite its Italian origins, 90 per cent of the firm's €6bn revenue in 2018 came from abroad. Previous commissions include new locks for the Panama Canal, Abu Dhabi's Sheikh Zayed Grand Mosque and the Stavros Niarchos Foundation Cultural Centre in Athens. Some, such as dams in several African countries, have faced controversy due to a perceived lack of public consultation by governments; others have proven more straightforward. Metro lines have become key: the company is working on Copenhagen's new Cityringen as part of the Danish capital's ambitious plan to become carbon neutral by 2025.
Salini also sees opportunities in car-dependent North America. His firm is participating in a private initiative in Texas to link Dallas and Houston using Japanese-style bullet trains. "We are headed towards larger mega-cities so we need to think about fast intercity transport," he says. "High-capacity lines are more effective than planes. Just think about the effects that snowstorms have on airports in North America. At times they are unusable. With high-speed trains this will change."
Back in Milan, four German-made Herrenknecht boring machines are working in pairs from opposite directions to construct the 15km Blue Line and its 21 stations. Each of the huge contraptions is manned by a crew of 80 working around the clock in eight-hour shifts. The construction causes traffic problems at street level, a nuisance that Salini admits is hard to avoid. But the new line will ease the strain on Milan's roads: it is expected to reduce 30 million car journeys per year. "It takes years for people to see the positive changes during construction," says Salini. "In the end, they understand that it is worth it."
Salini Impregilo in numbers:
Employees: 35,000+
2018 revenue: €6bn
New orders (2018): €6bn
Projects completed: 2,000
Countries worked in: 105
Salini's ongoing projects:
Terzo Valico dei Giovi
A 53km high-speed rail line with 37km of tunnels linking Genoa to Milan and Turin.
Grand Ethiopian Renaissance Dam
The gravity dam on the Blue Nile will be the largest in Africa and is set to triple Ethiopia's energy supply, as well as providing an exportable resource.
Riyadh Metro
Part of a larger construction project of the city's underground system, Line 3 will be 42km long with 22 stations.
Copenhagen Cityringen
The ring-like metro line stretches 17km with 17 stations. Its automated trains are set to run 24 hours a day at 100-second intervals.
Doha Red Line Underground
The 13km-long metro line is just one component of Salini's current portfolio in Qatar: the firm is also building the Al Khor sports complex for the 2022 World Cup.
3.
Koji Karaike
Chairman, JR Kyushu
As a regional railway on a small island (the southernmost of the main islands) with a shrinking population, JR Kyushu should be in trouble. But, thanks to its chairman Koji Karaike, it has become so successful that its approach has influenced railway companies across Japan. The secret? Restoring train travel's charm.
After taking the helm as president a decade ago, Karaike developed a dozen luxury tourist trains with catchy names. Best known is Seven Stars, a ¥3bn (€24m) sleeper train for leisurely sightseeing trips. Designed by Eiji Mitooka and built by local artisans, the train has just 14 carriages that house 12 private suites, a dining car and a lounge, all with elaborately detailed wooden interiors. It has been fully booked since its launch in 2011 and has spawned dozens of copycats.
JR Kyushu has been on a roll ever since last year's revenue of ¥413bn (€3.3bn) was a new high and it welcomed a record number of passengers (351 million). The firm is now taking on the roles of urban planner, tourism promoter and community builder. monocle met Karaike at the company's Fukuoka headquarters. 
Monocle: The Seven Stars raised Kyushu's profile and revived sleeper trains in Japan. Will you build another one to keep up with demand?
Koji Karaike: No. The usual thinking is that if your shop is a hit you expand. But many traditional ryokan inns and ryotei (luxury) restaurants have only one location. That's our model. The train is more than 10 times oversubscribed; two years ago it was 30 times. The fact that it's hard to get a reservation raises its value. We've been told that it would be more popular if it went to Kyoto or even Hokkaido. But this train's mission is to promote Kyushu. I was worried that residents would think that the Seven Stars in Kyushu was only for rich people from Tokyo but locals consider it a treasure, regardless of whether they will ever ride it.
M: At Oita station you've built a hotel, shops, restaurants, apartments and a spa, and you have similar plans elsewhere. Is this the future?
KK: Property development can be a growth driver for this company. Over the next 30 years, Kyushu's population will fall by a fifth. In 1987, JR Kyushu relied on its rail operations for 80 per cent of its business; now it's less than 40 per cent. Our railway is still growing slightly but we are expanding into other sectors so that the railway share will shrink, ideally to around 20 per cent.
M: Why is JR Kyushu investing in Japanese farms?
KK: Farming is about creating jobs and making communities more vibrant. That's how you attract visitors and persuade people to move here. We also contribute to communities without building anything: we've organised JR Kyushu Walking for 30 years. Every weekend we choose a few stations and promote walks. More than 100,000 people participate annually.
M: Have you considered replicating your model overseas?
KK: We were in talks to do so in Thailand: I spoke to the prime minister but the government changed. We've had requests from Malaysia and other countries in Asia. It's another possible opportunity.