Dining / Paris
Right track
Train station fare is often rushed and unreliable. Not so at this golden-age stop-off at Gare de Lyon.
Lunch service at Le Train Bleu starts just before midday with the squeak of silver Christofle trolleys that whisk its signature gigot d'agneau – leg of lamb – from table to table. As clients arrive towing luggage and carrying briefcases, a fleet of waiters in long white aprons pick up pace. They sweep up and down the gilded gallery that overlooks Paris's Gare de Lyon railway station, holding trays of patisseries and bottles of chilled Pouilly Fumé deftly aloft.
Cyril Gibon, the restaurant's premier d'hôtel of 20 years, acknowledges that there's a good deal of showmanship in lunchtime service here. "It's a spectacle," he says, referring to his staff of 18 as a brigade. "We filet the fish at the table, we prepare the tartares, we flambé. It is about rhythm – it can be very intense and also very rapid."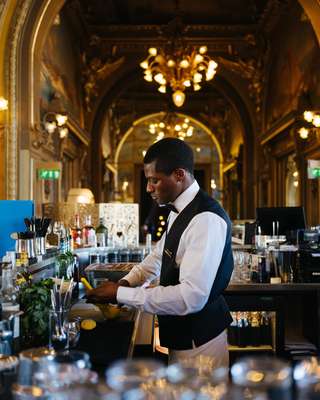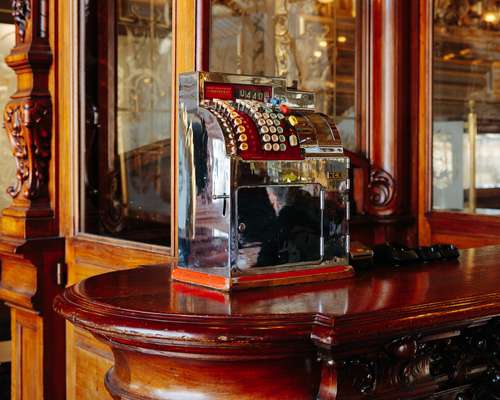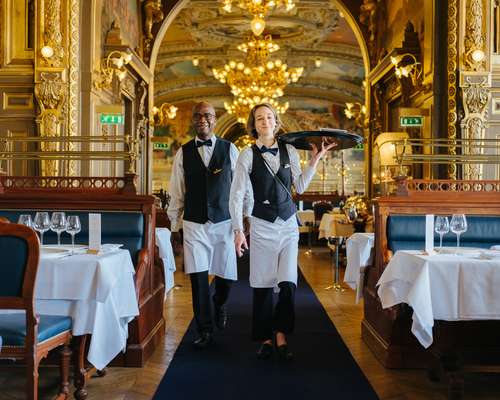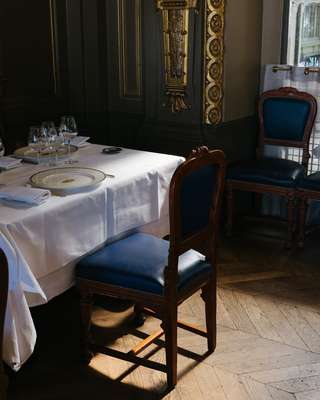 Gibon estimates that just under half his clients are time-pressed travellers, often Swiss (catching the Lyria to Zürich) or Italian (hopping on the Thello to Milan). Others come for working lunches from nearby Bercy (home to France's ministry of finance) and there is a steady flow of politicians: socialist Jean-Luc Mélenchon lunches here, scribbling notes, as well as former premiers Nicolas Sarkozy and François Hollande. "We host a lot of Lyonnaise and Marseillaise businessmen who catch the TGV from the south of France," says Gibon. "They lunch, then take meetings in the salle, and return home on the train direct. Often they don't even venture into Paris. Why would they?"
His staff's ability to assess the needs of each customer is key. "If they have just 30 or 40 minutes to take lunch then we'll suggest dishes that we can turn around fast," says Gibon. "It's about judgement."
Originally named Buffet du Gare, Le Train Bleu was designed and built for the 1900 Exposition Universelle by architect Marius Toudoire (who also designed the station's façade and clock tower). Decorated with neo-rococo largess and adorned with landscapes by more than a dozen artists, including the Grenoble-born Charles Bertier and Eugène Dauphin from Toulon, its frescoes are Elysian images of destinations of the Calais-Mediterranée Express: children climb the verdant vines of Bourgogne and boats sail on the azure-blue waters of the Mediterranean.
To dine here is to return to a time when crisp white linen and polished crystal were the norm in First Class transit. Despite this, Le Train Bleu still feels integrated with the frenetic modern railway station below. Diners can glance down at departure boards to check their trains and those staying put in Paris can enjoy the promise, the ideal, of international travel that adorns the walls – the feeling that you could jump on a high-speed express lingers in the air.
Le Train Bleu may be an iconic Parisian hangout (there is a good smattering of awe-struck tourists in its café too) but it's also a much-used pit-stop for those on the move. "We're here for lunch with our daughter before returning to Avignon," says one bespectacled diner who is clutching a large glass of pre-lunch champagne. "We love the history. But most of all, the service is precise and the food is, well, very good. It makes for a very pleasant journey home."
House dish: Baba au Rhum
Sous-chef pâtissier Lagdar Bouadi is known as the "King of Baba". He's been making the Train Bleu's signature dessert for the past 28 years: a brioche-style base infused with orange-vanilla syrup and doused in rum. "At the Train Bleu we always cut the baba in front of the client," says Bouadi, who comes out from the kitchen brandishing a tube of Chantilly cream. "Then we leave the bottle of rum on the table; it's at the customer's discretion how much they might like to use. They might have a long journey ahead."