Retail safari / Sydney
Selling point
Sydneysiders have long known the merits of this salubrious stretch of the Emerald City but read on for a retail rundown that pinpoints the ultimate itinerary for shoppers.
Framed by views of the bustling city on one side and Elizabeth Bay – with its dazzling harbour – on the other, Potts Point offers shoppers wide tree-lined streets, independent boutiques and a multitude of cafés to choose from. It's admittedly less edgy than Glebe, Marrickville or on-the-up Newtown, and slightly posher than well-heeled Surry Hills, but there's still much to discover.
Many of its grand mansions date back to the 1800s and there is also a liberal sprinkling of Victorian terraces and art deco apartment blocks. The neighbourhood is still popular among the creatives that can afford it but you're just as likely to run into one of the several former prime ministers that live here.
Pretty Potts Point used to rub up against Kings Cross, a once-infamous street of rough nightclubs and divebars. But gentrification and "lockout laws", which were introduced in 2014 in an attempt to reduce alcohol-fuelled violence, sounded the death knell for the Cross as it once was. Today young families frequent the area's Saturday farmers' market, buying vegetables, fish and flowers.
Thanks to Greek restaurant The Apollo, Cho Cho San and Italian joint Fratelli Paradiso (among plenty of others), Potts Point has long been a food favourite. But now it's an established retail destination, with plenty of charm – old and new – to offer. Can we show you around?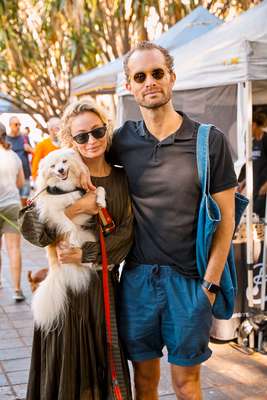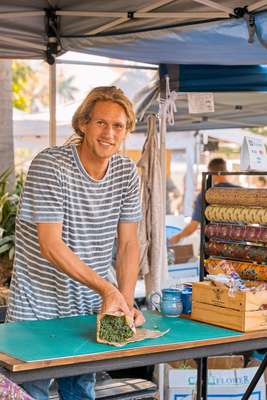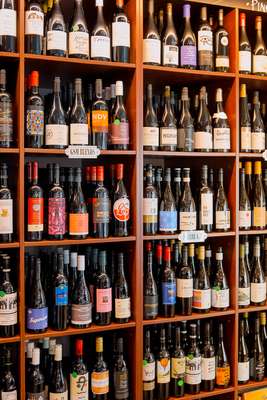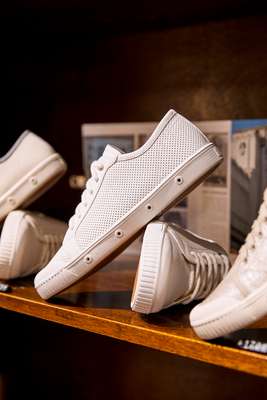 1.
Potts Point Bookshop
Literature
No suburb worth its salt is complete without its own independent bookshop – and Potts Point does not disappoint. Filled with every conceivable title – including classics, cookbooks, children's books and huge tomes dedicated to fashion, art and architecture – Potts Point Bookshop is a cut above the rest due to its friendly neighbourhood vibe and helpful, knowledgeable staff. It's small in size but big on regular events, talks and book launches, making it a hub for the local literati.
pottspointbookshop.com.au
This is the place to go for decking out your balcony with potted plants, from juicy succulents to brightly coloured Bromeliads, many of which are displayed on the pavement outside. Inside, candles mix with the fresh buds to give off a heady scent.
poho.com.au
3.
Kings Cross Market
Food and drink
Every Saturday, from 08.00 to 14.00, locals flock to the Kings Cross farmers' market next to the dandelion-shaped El Alamein Memorial Fountain, a heritage-listed war memorial. Many bring their dogs and buy treats made from kangaroo meat from McPets. There are also house plants from Green Fingers and Plants, and plenty of organic vegetables, fish, cheese and meat.
kingscrossmarket.org
This Australian womenswear brand is defined by its minimalist free-flowing shapes. All the items in this airy boutique on Macleay Street are designed and manufactured in Sydney using the best cotton and silk, and top-notch denim. "I love fashion," says designer Lesley Watson. "But we're not chasing trends. Our designs are timeless, luxurious and a little bit imperfect, as seen in the frayed edges or the washed silk creases."
byfreer.com
Found just off the busy Kings Cross strip, this Australian brand takes its inspiration from the German city of Dresden. While the eyewear here only comes in one (rectangular) shape, there are fun colours to choose from (think pops of green, yellow and red), letting you pair different arms with different frames. There's also an on-site optometrist.
dresden.com.au
Interior designer Neil Bradford originally opened this shop at the bottom of the 1939-built art deco Macleay Regis apartment building to act as a showroom for his work. His goal is to create furniture "specifically for apartment living". We have our eyes on the Bradford Collection platters in earthy tones, all of which are made in Sydney by an Italian-Australian ceramicist.
neilbradforddesign.com.au
7.
Macleay on Manning
Homeware
Sydney local Jill Ordish opened Macleay on Manning 16 years ago, eager to create a shop full of "beautifully edited items" in her own eclectic taste. Think racks of Missoni towels, art deco-style Tom Dixon decanters and vintage jewellery. "I love the mix of vintage with new," she says. "It's nice to walk in and find something different." Many of her clients come specifically for the Fornasetti chairs and plates.
macleayonmanning.com
8.
Bottega del Vino
Food and drink
Bottega del Vino opened in Potts Point in 2007 and has since become a go-to stop for those looking for artisan cheese and Australian wine. In the quaint, cluttered shop – which takes inspiration from European delis – cooked quiches and frittatas jostle for space alongside jars of local honey, pickles, olive oil and wine from small-batch vineyards. Outside seating enables you to eat a sandwich while watching the world go by.
shop.bottegadelvino.com.au
Walking into Spring Court is like entering a contemporary sculpture museum: four plinths in the floor-to-ceiling glass windows display trainers like works of art. The Parisian brand, which was established in 1936, became known for making the first tennis shoe designed for clay courts and still makes colourful canvas kicks. For something different, try on a pair of goatskin OLS trainers.
springcourt.com
10.
Fratelli Paradiso
Restaurant
Fratelli Paradiso is where the movers and shakers of Sydney's media, arts and business scenes lunch. Since opening in 2001 it has become known as much for who you might bump into as for the freshly made Italian food. Founders Marco Ambrosino and Giovanni and Enrico Paradiso focus on simple ingredients: come for the spanner-crab risotto and scampi spaghetti.