Graphic design / Warsaw
Shaping the city
Warsaw's graphic-design industry has emerged from the 1990s, inspired by a new sense of identity.
After communism collapsed in eastern Europe in 1989, Poland raced to rid itself of all remnants of its Soviet past. Graphic design was no exception. "There was the Experimental Graphic Office run by Leon Urbanski, where talented typographers were producing really nice ephemera for the government," says Warsaw-based art director Wojciech Koss. "These were shut down and their whole archives just thrown away. The 1990s were terrible for design."
In response, Koss founded studio Full Metal Jacket in 2002 with friends Jurek Gruchot and Janek Bersz. From self-publishing its own music and street-culture magazine, the graphic-design firm has grown to become a much more sophisticated outfit. It works with a wide mix of cultural clients, including German art-book publisher Hatje Cantz and Warsaw's Zacheta National Gallery of Art.
Full Metal Jacket was one of a handful of studios to spring up during this early post-communist period as Poland searched for a new identity. Studying alongside Koss at Warsaw's Academy of Fine Arts was Edgar Bak, who now runs his eponymous studio from a loft space just west of the city centre. Its work, like Full Metal Jacket's, is focused on projecting a youthful vibe that draws from an international pool of reference points. The output is often minimal, with a sharp typography-led aesthetic and bold uses of colour. Recent projects of Bak's include the label design for vodka brand Frant – in collaboration with illustrator Filip Pagowski, designer of Comme des Garçon's heart-shaped logo – and a new visual identity for Nowy Teatr, the city's subversive performing-arts centre.
"Internationally, people are interested in what's going on in Warsaw because it's unknown territory," says Bak. "People are interested in the communist-era design and they think what grows from it is sexy."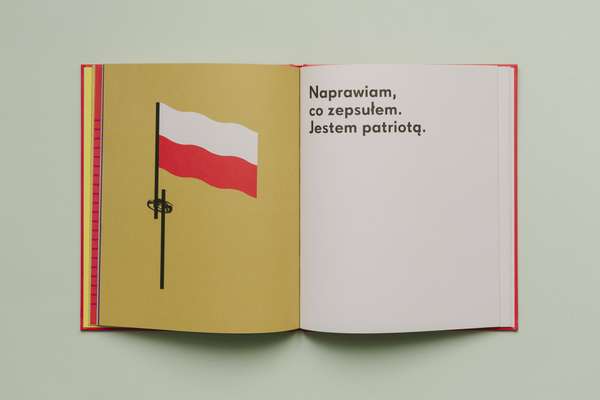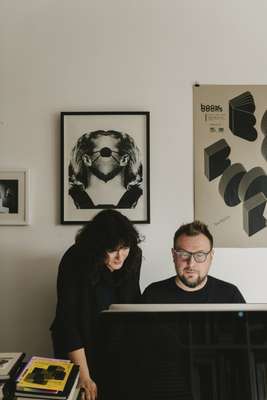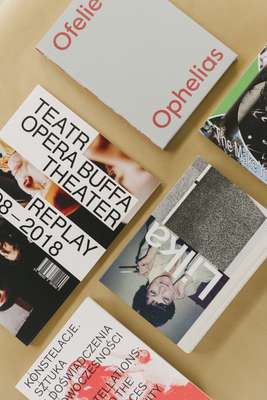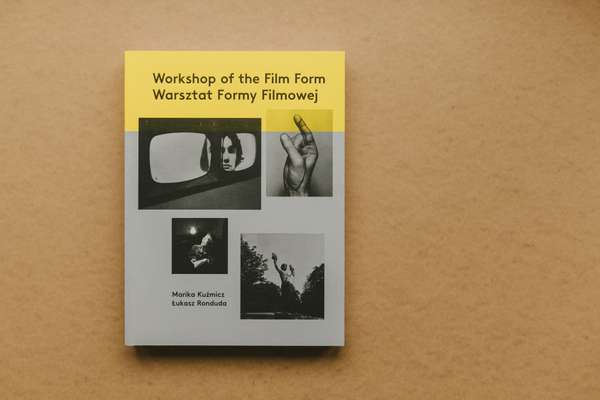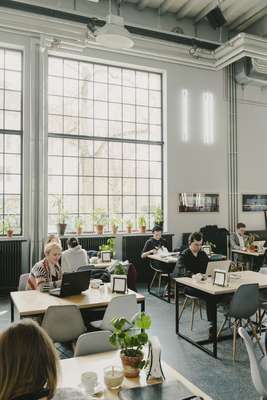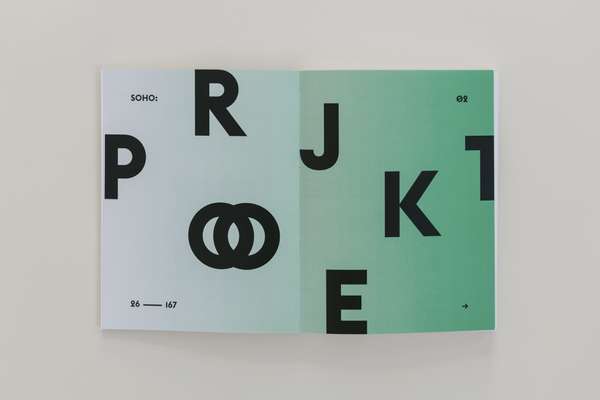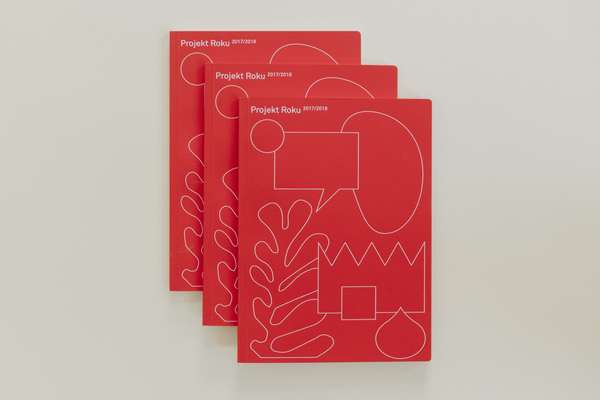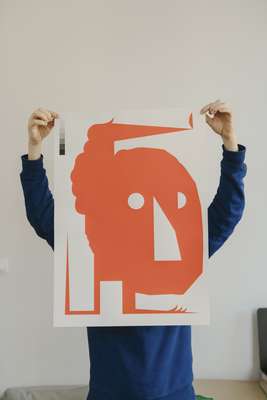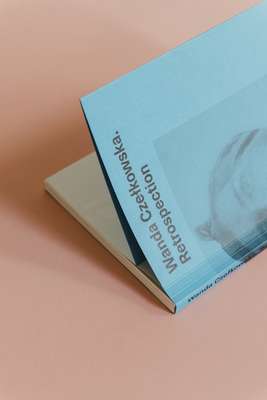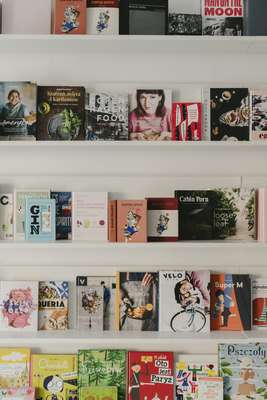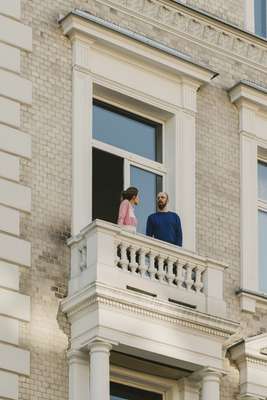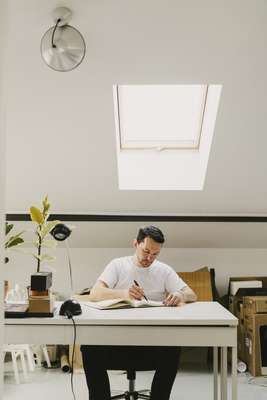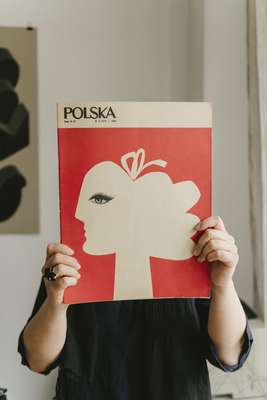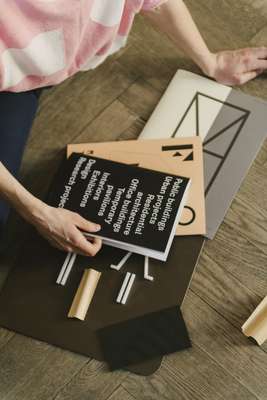 But as Warsaw's Soviet history moves further into the past, it is the capitalist forces pushing the city forward that have the biggest impact on its designers. This is fuelled by Poland's gdp growth (more than sevenfold since 1990), with Warsaw establishing itself as a major outsourcing site for banks such as Credit Suisse and developing a lively start-up scene.
All this means much more work for the city's art directors but also a higher cost of living. Last year apartment prices in Warsaw's central district jumped a colossal 26 per cent, meaning buildings that would once have provided low-cost studio space have been jumped upon by developers as valuable real estate. "The most common way to set up a studio now is to rent a flat with friends and use it as an office space," says Bak.
Graphic designer Filip Tofil's firm Syfon Studio does just that. It operates from a high-ceilinged apartment in a prewar residential block in the city centre, decked out with posters designed in-house. One is for Projekt Roku (Project of the Year award), which is organised by STGU, Poland's association of graphic designers, whose board Tofil joined in 2017. Tofil and the STGU now put together regular meet-ups for graphic designers working in Warsaw. "We wanted to create a space where people could meet for a beer and talk about their work," says Tofil, noting that a collaborative spirit was lacking on the city's design scene.
Yet it's not just locals joining the dialogue around Warsaw's graphic design: a global audience is growing around the trend-setting work of Post-Noviki. Founded by Marcin Nowicki and Katarzyna Nestorowicz, the firm draws upon different media to produce work that is boldly avant garde (think trendy modern updates of naff 1990s word art and surreal computer-generated scenes).
A few years back the couple designed a guide to their hometown championing the less glamorous sides of the city. Dotted with images of abandoned industrial sites, the book features a section called "The secret life of concrete" (an homage to the material of choice for rebuilding much of the city after the the Second World War). "The publisher was confused and asked why it looked like a school textbook from the 1990s," says Nestorowicz.
"In the 1990s we had this crazy capitalism and obsession with the West. Nowadays though, people are really starting to think about what it means to be from here."
Considering a new identity in Warsaw could not be more important right now. While it might fast be emerging as a European creative hub, this is happening alongside much political change. As the far right secures its grip on the country, the impact is being felt by Warsaw's graphic designers. That includes husband-and-wife design duo Magdalena and Artur Frankowski, who set up their studio, Fontarte, in 2004. "There was a golden period some years ago: new art institutions were growing, there were independent foundations," says Artur. "The past few years have been different,"
Yet even as conservatism tightens its grip at government level, the couple are adamant that the openness and international flair that has flourished within Warsaw's graphic-design community will only become stronger. According to Magdalena, "The people haven't changed, just politicians have."
---
Beauties from the East
Poster art
The art of Polish film posters
Many of Warsaw's leading graphic designers were taught by members of the famous Polish Poster School at the city's Academy of Fine Arts. The school's history dates back to the 1950s when, under Soviet rule, Poland's film industry was under strict state control. The bodies in charge of film distribution in the country called upon artists and graphic designers to rework posters from the (heavily restricted) selection of films from the West that were screened in the country. Free from the control of Hollywood studios, poster makers in Poland could be more creative; the results were often painterly and expressive.