Are we about to call time on famed German efficiency? Don't worry, these brief bulletins on Brexit and bragging won't hold you up.
Moving the goalposts:
Just in time
Life used to be easy for conductors on the Deutsche Bahn. The trains ran on time and customers were happy; all staff had to do was check the tickets. Now the job is much more demanding. Creaking infrastructure means that trains often run behind schedule and conductors' jobs now include offering travel advice to fraught commuters who are about to miss a connection. Rather than ordering new rolling stock and updating the lines, Deutsche Bahn simply changed its definition of "punctual": since mid-March, trains that arrive 15 minutes late are still officially on time.
---
"Guests might find themselves in line at a respectable hotel only to overhear a couple furtively checking in for an impassioned hour away from the office"
Hong Kong bureau chief James Chambers in Seoul
Seoul is known for its love hotels: pay-by-the-hour bonk shops where young couples who live with their parents can enjoy a bit of private time (though they're also used by adventurous tourists). Love hotels used to be neon-lit from the outside and contain bizarrely themed suites ("Ramen room, darling?"). Now unsuspecting hotel guests might find themselves in line at a respectable hotel only to overhear a couple furtively checking in for an impassioned hour away from the office. While visiting a new boutique hotel in the city centre I learned that the rooms – modern interiors by a famous designer – could be booked for five-hour stays. Money can't buy love – but it can buy a better class of love hotel.
---
Brexit: vote, vote and vote again
by Andrew Mueller
On 23 May, nearly three years after voting to leave the EU, the UK will vote in elections for the European Parliament. This, of course, is absurd and therefore entirely in keeping with the undignified unravelling of Brexit to date, a process that began with the impossible being promised to the inflammable by the irresponsible.
The UK's EU membership referendum of 2016 was a contest between the UK's attitudes to the EU, between indifference (Remain) and hostility (Leave). In EU elections this century, barely a third of eligible UK voters have bothered. We might discover on 23 May that one effect of Brexit has been to cause the British to take an EU election seriously. In the absence of a "people's vote", this EU election can be seen as a second referendum.
The two most prominent new parties on the ballot illustrate this. The Brexit Party of former ukip leader Nigel Farage is animated by an insistence that Brexit has been betrayed by the establishment. Change UK, founded by former Conservative and Labour MPs who bristled against the takeovers of their parties by the headbanger wings of each, favour a second vote.
These EU elections might well be another victory for Brexit: the Remain vote will likely be split and many pro-Remain Labour voters will ignore the party's pro-Brexit platform. But a spike in turnout would confirm that something has shifted in the past three years. Before 2016 it was impossible to imagine London thronging with hundreds of thousands of pro-EU demonstrators, or that six million would sign a petition demanding the UK's continuing membership.
Amid the unintended consequences of Brexit, the most significant might be that a movement rooted in an angry, aggrieved idea of British identity has awoken a European one.
Pole position: Fire up your engines
Kings of the road:
Tycoons are 10 a penny in Hong Kong but they are harder to spot when on the road. Every businessman worth his salt has a Bentley or Rolls-Royce – or both – parked in the garage. But, when it comes to getting about town, the vehicle of choice is a minivan: the Toyota Alphard. During vip events, such as Art Basel Hong Kong, entire streets are lined with these people carriers, many with blacked-out windows. Seven seats and sliding doors make it easy for ageing executives to get in and out and provide plenty of room for family members and Filipino helpers. Luxury in this cramped city means reclining seats, armrests and legroom. "Powerfully elegant," claims Toyota. "Motorised armchair," more like.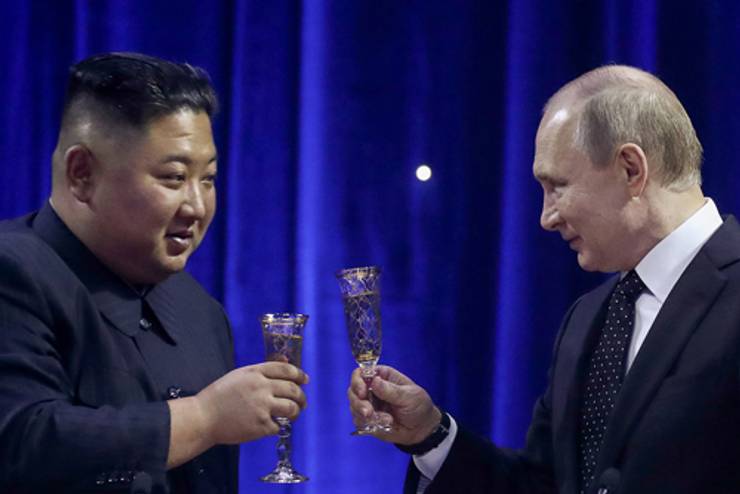 1.
Small talk
by Stephen Dalziel
When they met in Vladivostok in April, Vladimir Putin and Kim Jong-un resembled two lonely men at a cocktail party talking to each other because no-one else would speak to them. In 2002 – when Kim's father, Kim Jong-il, travelled to Moscow – Putin looked like the man who might build a bridge between North Korea to the West. But after the seizure of Crimea in 2014, many now view Russia as a "pariah state" too. One could imagine their conversation as being a competition to see which of them hates the West more. An enemy's enemy might be a friend but that's hardly a recipe for a beautiful friendship.
2. 
Amicable separation
by Annabelle Chapman
Since 1890, the Bad Utoquai public bath on Zürich's lake (near The Monocle Café) has been a popular spot to swim and soak up the sun. But some visitors were recently up in arms about an attempt to make the bathhouse's main floor fully co-ed. Following complaints, the changes have been shelved: men and women are back in their separate zones, with a mixed area in the middle (though not all bathers are aware of the separation). The thwarted rearrangement – which was intended to make the use of space more efficient – shows that not all conversations about gender need to be neutral. Men and women at the Badi agree that some divisions don't need to be challenged – especially not on a sunny afternoon.
Is a picture worth 100,000 words?
by Ed Stocker
Bragging about the number of books you've read makes you boring – at least, it used to. Now literary oneupmanship is a mainstay of young social-media users keen to show the world how erudite, informed and smart they are – cue the Instagram post of #holidayreading, comprising weighty titles laid out ready for packing.
The impulse to boast appears to be the motivation behind German-owned publisher MacMillan's "book brag" initiative. New titles have been found strategically placed around New York. A friend recently discovered a copy of Chip Cheek's novel Cape May in her bicycle basket. A sticker on the front read: "You found the book, now snap a pic and brag about it." No thanks.
Easy on the palate:
Corker of a wine fair
The worst way to explore new wine is in the confined spaces of a trade fair. After a few hours, the air-conditioning does something to one's palate.
Following the mammoth Vinitaly fair – 4,000-plus labels in attendance – we experienced the antidote to the above: Summa. This alternative wine fair is put on by the Lageder winery in South Tyrol on the same dates. Buyers and journalists sit down to dinner at dozens of tables in rooms across the biodynamic producer's medieval estate. There they mingle with some 100 vintners from Douro to Tuscany, who tablehop and introduce themselves by pouring bottles (often magnums) of their quality wine as guests nibble on simple, well-prepared food.
It's not a surprise that the conversation – and the wine – flows all the easier.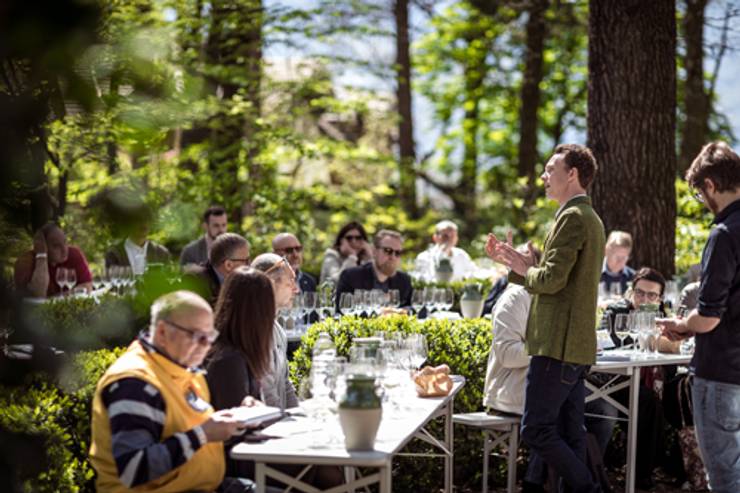 The €510m plan to update the Port of Leixões in Portugal involves extending its concrete breakwater by 300 metres. This would help protect the harbour but there are concerns that afterwards the sea down the coast would resemble a series of lakes – with no waves. That's bad news for surfers who travel to the hallowed swells by Porto to get "barrelled" or "shacked".
While the improvements are intended to boost the economy, consideration ought to be given to Porto's reputation as a city where one can to go from office to board in minutes.