Offices / Global
Business and pleasure
They shouldn't be mixed, right? Wrong. But what can we do to make offices more appealing without making them full of bean bags and silly slides? These HQs have the balance right.
What makes an office a great place to work? Many would say technology but such things can go too far. Take the example set by one accountancy firm, which shall remain nameless. Its shiny building requires you to download an app that tracks you from the minute you arrive, taking note of everything from the car you drive to the coffee you drink. The app even allocates a new seat after every meeting, according to what conditions it thinks would be best for you to work in. We'd rather select our own seat – ideally somewhere quiet with natural light and a little space.
This list highlights the company headquarters that have elements that – we think – actually improve working life. Firms that look after your family with an on-site creche, choose chairs you would want to sit on or understand the importance of lunch. These are the companies that genuinely bring quality of life into the office. Now, where do we sign?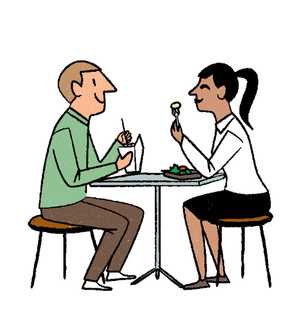 1.
A restaurant-quality canteen
Lavazza
Turin
Good food shared at a decent table will do more for your firm's work ethic than any employee-of-the-month initiative. Lavazza has put its money where its mouth is by constructing a food-court-style canteen at its HQ with three options: street food, traditional Italian and healthy. Forget dingy dining rooms, this two-storey space has smart wooden furnishings and plenty of natural light. The coffee isn't bad either.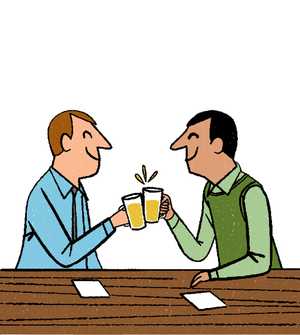 2.
A spot for an after-work tipple
Artefact
Seattle
Offering an in-house watering hole to celebrate, commiserate or simply meet colleagues is often underrated – but not by industrial-design firm Artefact. Its spacious office in a former toy factory in Seattle – which retains the building's old timber floors and ceilings – has a café and bar that's a casual workspace in the day and an events space at night. There's even a rooftop terrace for sundowners. Cin-Cin!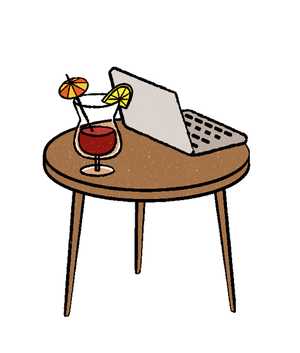 3.
A place to regroup
G&O Railways
Knoxville
If you want fresh ideas, find an out-of-office spot to bring the team together regularly – just like Gulf & Ohio Railways. In 2015, founder Pete Claussen decided to eschew hotel lobbies and champagne receptions; instead he bought an estate that's a three-hour drive from g&o's Tennessee HQ as a company retreat. Complete with a pool and acres of land, it offers plenty of space to mull over the firm's next move.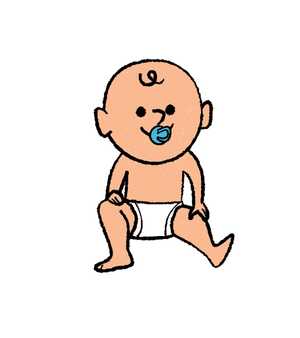 4.
Childcare you can count on
Swarovski Optik
Tyrol
Like all the best companies, premium lens-maker Swarovski Optik takes the long view when it comes to staff wellbeing: its Tyrolean HQ boasts a low-cost crèche and nursery for its 950 staff. Housed in a smart wooden building with goats' wool walls, it looks cosy and joyful. In the evening the space transforms into a yoga and pilates studio. It's no wonder that employees stay with the company for an average of 13 years.
5.
Great design
Fritz Hansen
Allerød
Ergonomic chairs might provide back support but there are better-looking ways to make your office comfortable. Danish design brand Fritz Hansen – responsible for the latest refurnishing of the UN presidential office – gets it. Its HQ has Pair chairs by Benjamin Hubert, Kaiser Idell lamps and leather Egg chairs in meeting rooms. The office strikes just the right balance between snug and stately.
6.
A lively neighbourhood
BETC
Paris
Having entertainment options on your doorstep might not be essential but it's a great perk. If there aren't any nearby, just create them yourself, as French advertising agency betc did at its HQ in the Parisian suburb of Pantin. A derelict warehouse was fitted with an exhibition space and organic food hall, while the canal-side quay was brought to life with football matches and markets.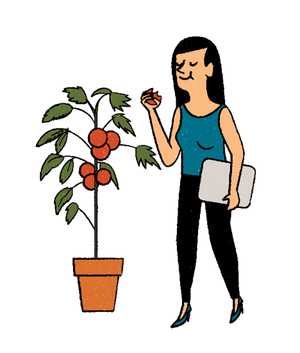 7
Greenery with a purpose
Takahashi Hiroko
Tokyo
Everyone knows that plants purify air and add colour but if you want them to do more, take a leaf out of Takahashi Hiroko's book. As well as succulents and hanging baskets scattered throughout her firm's office, the artist and textile designer decided to include plants that she and her team could eat. The former factory, redesigned by Schemata Architects, now includes an indoor garden with herbs and seedlings growing in crates.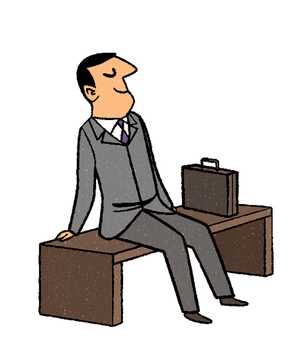 8.
Somewhere sunny
Westpac
Sydney
A bit of outdoor space is crucial, even if it's just a balcony. Australian banking firm Westpac – Sydney's oldest – has gone further, providing staff with an extensive terrace for those balmy Aussie summers (and winters); and, yes, staff use the space for barbecues. If that's not enough, the construction of the office added a major public park to the central business district. How's that for a breath of fresh air?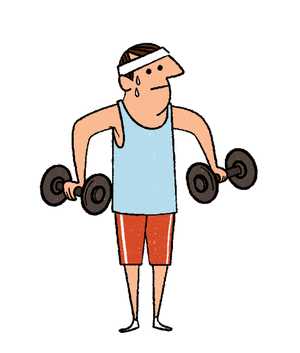 9.
A space to work up a sweat
Wieden+Kennedy
Portland
Ping pong and table football is one thing but proper exercise has real benefits for a workforce that is becoming increasingly sedentary. Consider offering something different from the standard mini-gym, perhaps something that also encourages teamwork. Why not follow the example of US creative agency Wieden1Kennedy, which fitted its HQ in Portland, Oregon, with a basketball court for its 550 staff?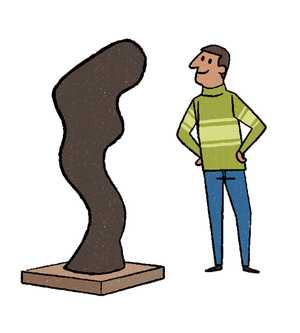 10.
Art for all
Pinsent Masons
London
If your workplace is looking a bit bare, how about adding something thought-provoking to get staff talking? Lawyers at Pinsent Masons have recently been able to enjoy pieces by Henry Moore and Eduardo Paolozzi in their offices. The global firm also sponsors resident artists: sculptor Nick Hornby worked his magic on the company's London site for a year. More offices could do with that so art of creative injection.