Give us a wave / Bordeaux
Destination: Bordeaux
After decades of decline, a museum celebrating the French city's love of wine, markets offering fresh seafood and canny commercial investment have transformed the once-seedy banks of the Garonne.
Bordeaux has been informed by the crescent-shaped Garonne since Gallo-Roman times. Its busy inland port saw decades of decline in the late 20th century until former mayor Alain Juppé launched an ambitious urban-revitalisation plan in the 1990s. It has transformed the previously grim docklands into promenades, bike paths and green spaces galore.
The city's 18th-century architecture has been honoured by Unesco – most of Bordeaux is a World Heritage site – but modern projects are shifting the landscape. The boldest addition is the glass-and-aluminium La Cité du Vin, which was built by xtu Architects in 2016. The museum, which is dedicated to the history of viticulture, has an alien feel to it: its swirling silhouette is inspired by the eddy of wine in a glass. Inside, interactive features aim to simplify the complexities of wine. There are also tasting rooms, a cellar with more than 800 varieties of wine and a shop. Next door is Les Halles de Bacalan, an indoor market and food court. Each counter proffers hearty lunch specials, such as hake ceviche and duck breast with chorizo-filled mashed potato. On Thursdays and Sundays, an organic market held on the docks is ideal for supplies: its 21 producers sell everything from radishes to jewel-like strawberries.
Further downriver is the new Maison de l'Économie Créative et de la Culture en Aquitaine (Méca), a new building on the Quai de Paludate jointly designed by Danish firm Bjarke Ingels Group and French studio Freaks Architecture. The site is the headquarters of three regional arts institutions and its café-cum-restaurant boasts panoramic views. Its raised agora transforms into a stage for outdoor concerts or art installations. "Bordeaux's power is its riverbank," says Iván Mata, an architect at Freaks Architecture.
Bordeaux's centre is anchored on the Garonne's left bank but its right bank is catching up. Crossing the river on the southern Pont de Pierre or northern Pont Chaban-Delmas – or by bat3 boat – you reach the Bastide neighbourhood. Home to a mix of abandoned factories, new social housing, greenery and outdoor café-bars, its potential will be transformative.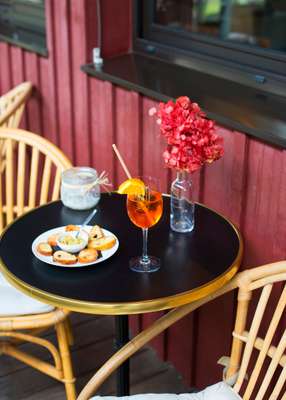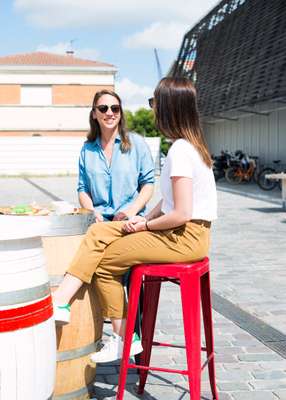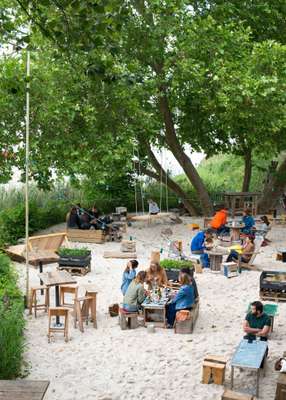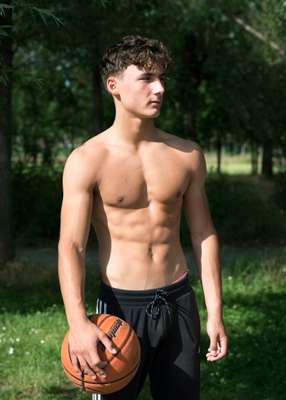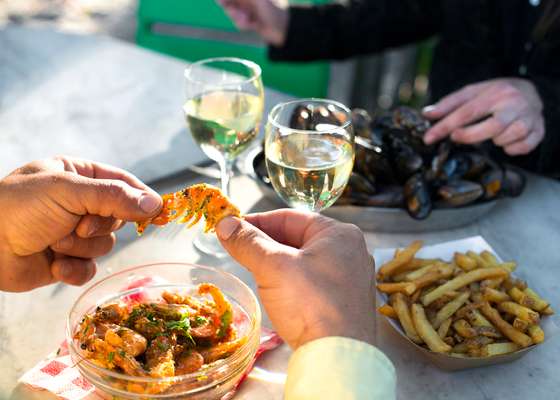 Bastide also hosts the Jardin Botanique, which features a communal neighbourhood garden and a greenhouse. It butts up to the riverside Parc aux Angéliques, which leads to La Caserne Niel, known as "Darwin", a community hub with a responsible ecology bent. Located in a former military barracks, it includes an urban farm, skatepark, co-working space and Le Magasin Général, a café and organic grocery shop where one can buy delicacies such as honey or scallop rillettes. Now teeming with entrepreneurs, creatives, and visitors, the site was derelict just 10 years ago.
Few Bordelais visited Bastide – let alone invested in it – until Philippe Barre founded La Caserne Niel in 2008. He now oversees a slew of other sunset-facing venues: the sleekly rustic La Belle Saison, which offers quinoa bowls and snacks of Basque chistorra sausage; Les Chantiers de la Garonne, a bar and brewery serving drinks coffee ipa and lemon-and-thyme beer; and a nautical club. Barre also acquired La Guinguette Chez Alriq, an eclectic cabaret populaire that has hosted quirky concerts since 1990.
"The river brings us to another place," says Barre. He is now engaging with city hall to try to persuade them to be thoughtful about future developments along the Garonne. Like many Bordelais, he wants to see projects and enterprises that further channel the spirit of the river and provide the means for a sea change in this once-overlooked area of the city.
---
Stay: La Course: This townhouse features rooms with vast bathtubs, canopy beds and private terraces.
lacourse-bordeaux.fr
Eat: Chez Boulan: Local and seasonal, this restaurant iodé specialises in seafood and oysters.
chezboulanbordeaux.fr
Drink: Symbiose: The restaurant gives way to a speakeasy-style cocktail bar tucked behind a grandfather clock.
4 Quai des Chartrons
Do: Bordeaux Canoe: Take a two-hour tour of the Garonne by canoe or kayak past the city's 18th-century façades, between Bègles and Bordeaux.
bordeauxcanoe.com
Brunnsviksbadet Beach
stockholm
By Melkon Charchoglyan
So these aren't technically rivers but in the spirit of swimming we've included the Swedish capital's embarrassment of beautiful bathing spots. In the summer the Swedes are happy to splash out anywhere and the capital city is no poorer for options than the countryside. Most visitors opt for Brunnsviksbadet Beach but there are plenty of other spots to discover. The best and most accessible is Långholmen, a large island northwest of Södermalm that's dotted with summer cottages and jetties. To the north of the city, a five-minute walk from Stockholm University and the Universitetet metro, you'll find Lake Brunnsviken. Its shores are ideal if you're after some solace (the students are away for much of the summer).
stay: Hotel Skeppsholmen: A 78-room hotel in a former 17th-century barracks, tastefully reinterpreted by architecture studio Claesson Koivisto Rune. The island setting makes you forget you're in a city at all.
hotelskeppsholmen.se
eat: Oaxen Slip: Set in a former boatyard in Djurgården, this restaurant serves Nordic recipes with a few ingredients from further afield; the lamb shoulder with yoghurt and turmeric sauce alone is worth the trip.
oaxen.com
drink: Bleck: This charming restaurant-bar with a rustic terrace is perched under a towering oak tree and softly lit by twinkling fairy lights. The cocktails – adventurous but always on point – are the main attraction.
restaurangbleck.se
shop: Kaolin: This artist-owned space has displayed tableware and ornaments by Swedish ceramicists since 1978 and today presents wares by more than 20 makers – mostly Stockholmers.
kaolin.se
see: ArkDes: Sweden's largest architecture museum, on the island of Skeppsholmen, explores the link between design and society.
arkdes.se