Sportswear / Global
Flex time
Stretch your sports style beyond the functional and feel the burn of these go-faster brands.
The sun is out and it's time to get fit. But you want to look sharp while you do it – after all, a good-looking lightweight T-shirt or smart pair of moisture-wicking shorts gives that extra incentive to push your body to its limits. We've counselled our favourite sports shops – including Juice in Oslo and Canada's Vancouver Running Co – to bring you a guide to the best fitness brands this season. But take note: this is not athleisure kit designed for a stroll to the café (although it works for that too). It's highly technical gear that expects you to sweat and strain. Get stuck in.
---
"My father would cycle into work in very technical-looking garments before changing when he arrived; we decided there was no reason he couldn't just remain who he normally is," says Café du Cycliste co-founder Rémi Clermont. The Nice-based company takes design cues from French fashion and outdoor sports. Fabrics, including merino wool and silk, are sourced from across Europe (where the brand also manufactures). 
cafeducycliste.com
---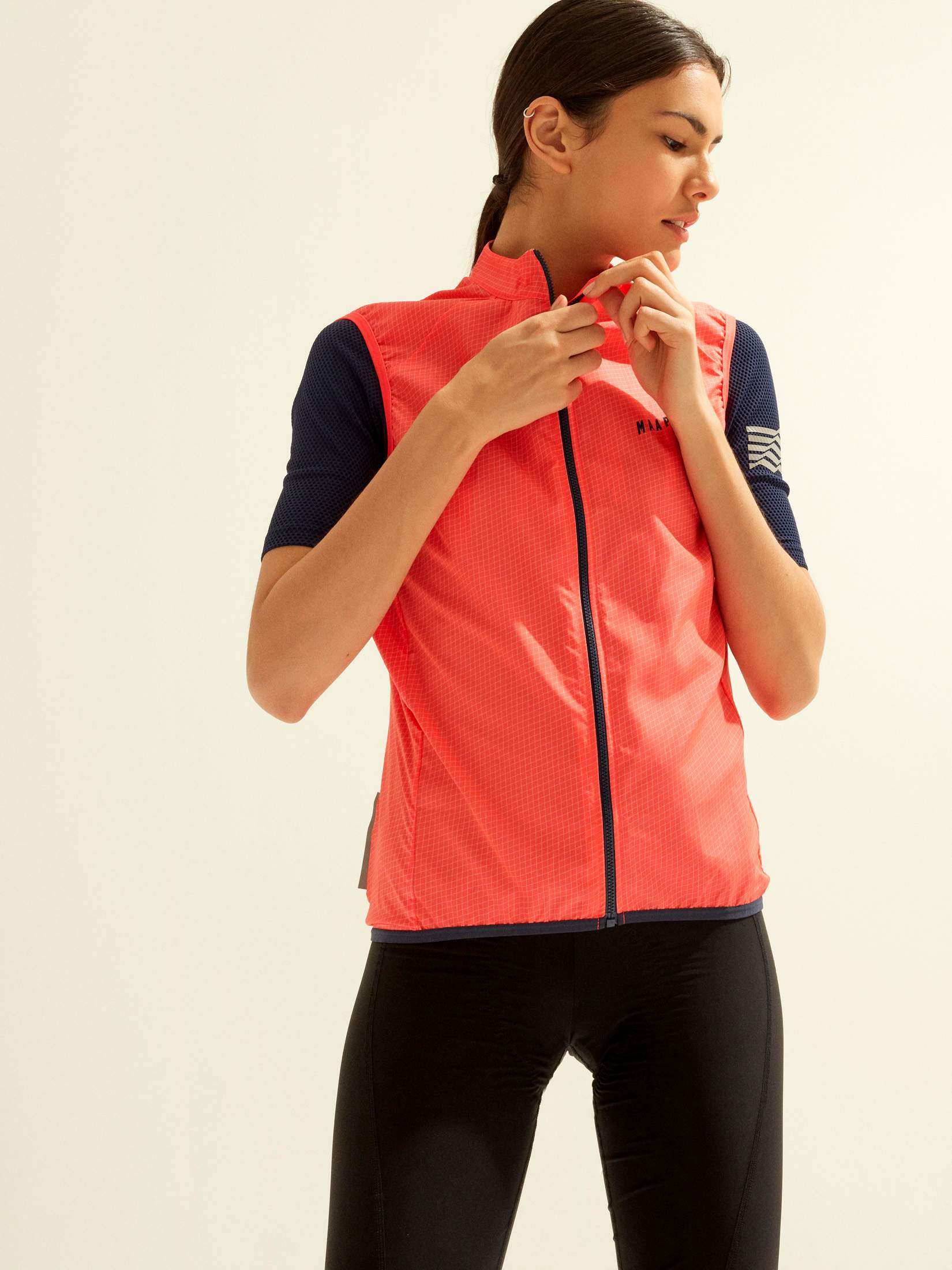 "I came into cycling quite late," says Ollie Cousins. "I [became] fanatical about the sport and I wanted a product I was happy to wear." He co-founded Maap in Melbourne in 2014 with fellow cyclist Jarrad Smith and their fashion backgrounds shine through in the brand's use of colours and prints. "It was important to create a lifestyle brand while maintaining quality," says Cousins of the "Made in Italy" products.
eu.maap.cc
---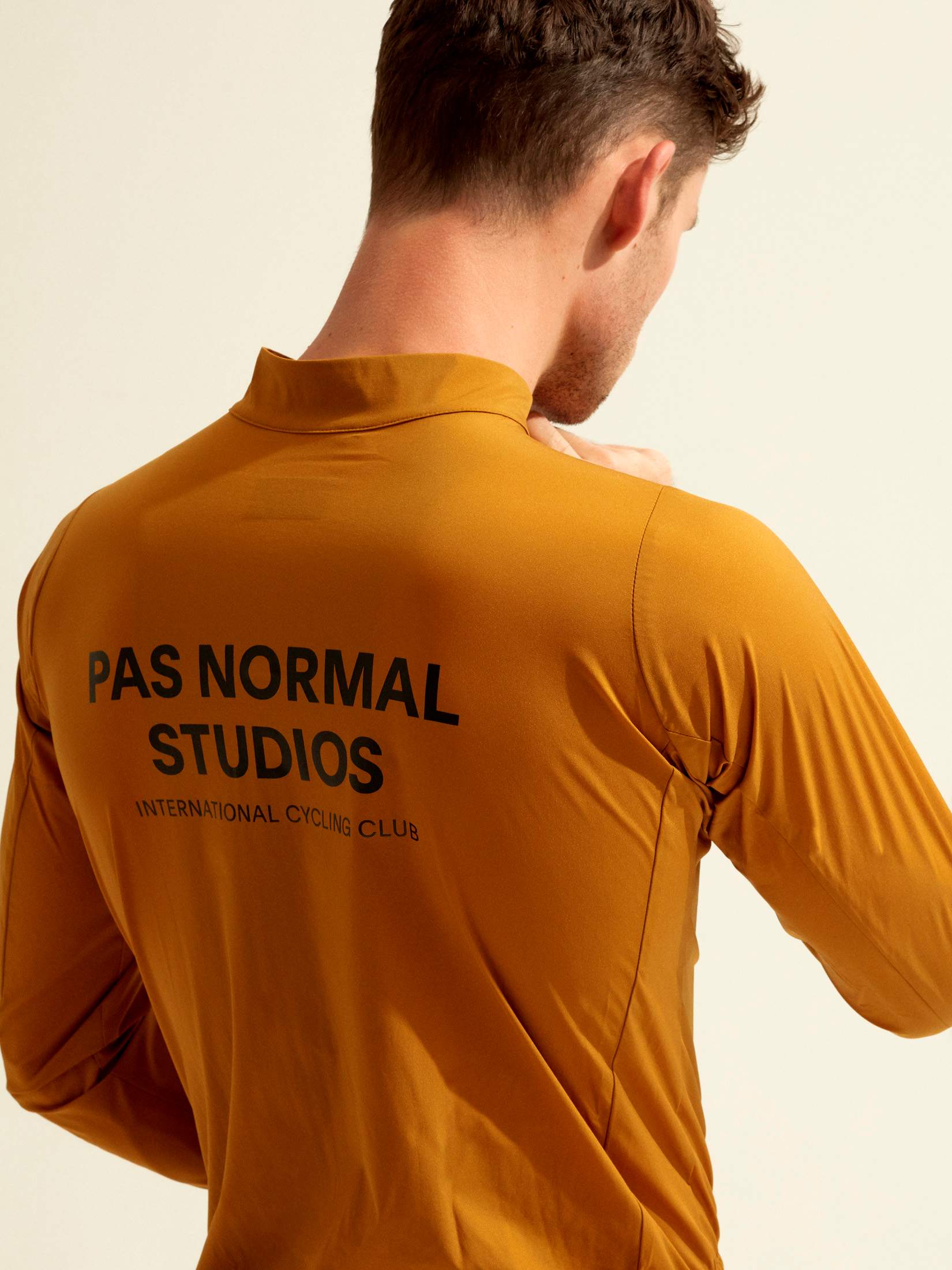 3.
Pas Normal Studios
Denmark
"I love being on the road and feeling all the elements – the pain, the sun and the rain," says Karl-Oskar Olsen, co-founder of Copenhagen cycling brand Pas Normal Studios. The brand was born after Olsen and three friends realised there was nothing on the market catering to their aesthetic. "Our general style is fairly minimalistic and typically Scandinavian," he says.
Founded in 2014, Pas Normal Studios offers cycling jerseys and base layers (plus helmets) suitable for summer or the frostiest Scandinavian winter. "Our summer collection is the lightest on the market and has high sweat absorption," says Olsen. "In winter we have more variants because each person has different pain thresholds." Made in Italy, Lithuania and Portugal, each product is wear-tested by the in-house team. "From October to March the entire office rides at 1pm for two or three hours," adds co-founder Peter Madsen. "It tests the collections but also clears our minds."
pasnormalstudios.com
---
4.
No 22 Bicycle Company
Canada
Designed in Toronto and hand-built in upstate New York, the flagship Great Divide model from No 22 Bicycle Company was created to be fast and responsive on the road, while showcasing the best attributes of a titanium frame: stiff, lightweight and buttery smooth on longer rides. "No 22 was founded to make titanium bikes with a contemporary performance-oriented focus," says co-founder Bryce Gracey. The bespoke manufacturer produces about 300 bikes a year with raw and signature anodised frame finishes; its craftsmanship is noticeable on the road among the prefabricated carbon-fibre bikes flooding the market. 
22bicycles.com; bicyclerichmond.co.uk
---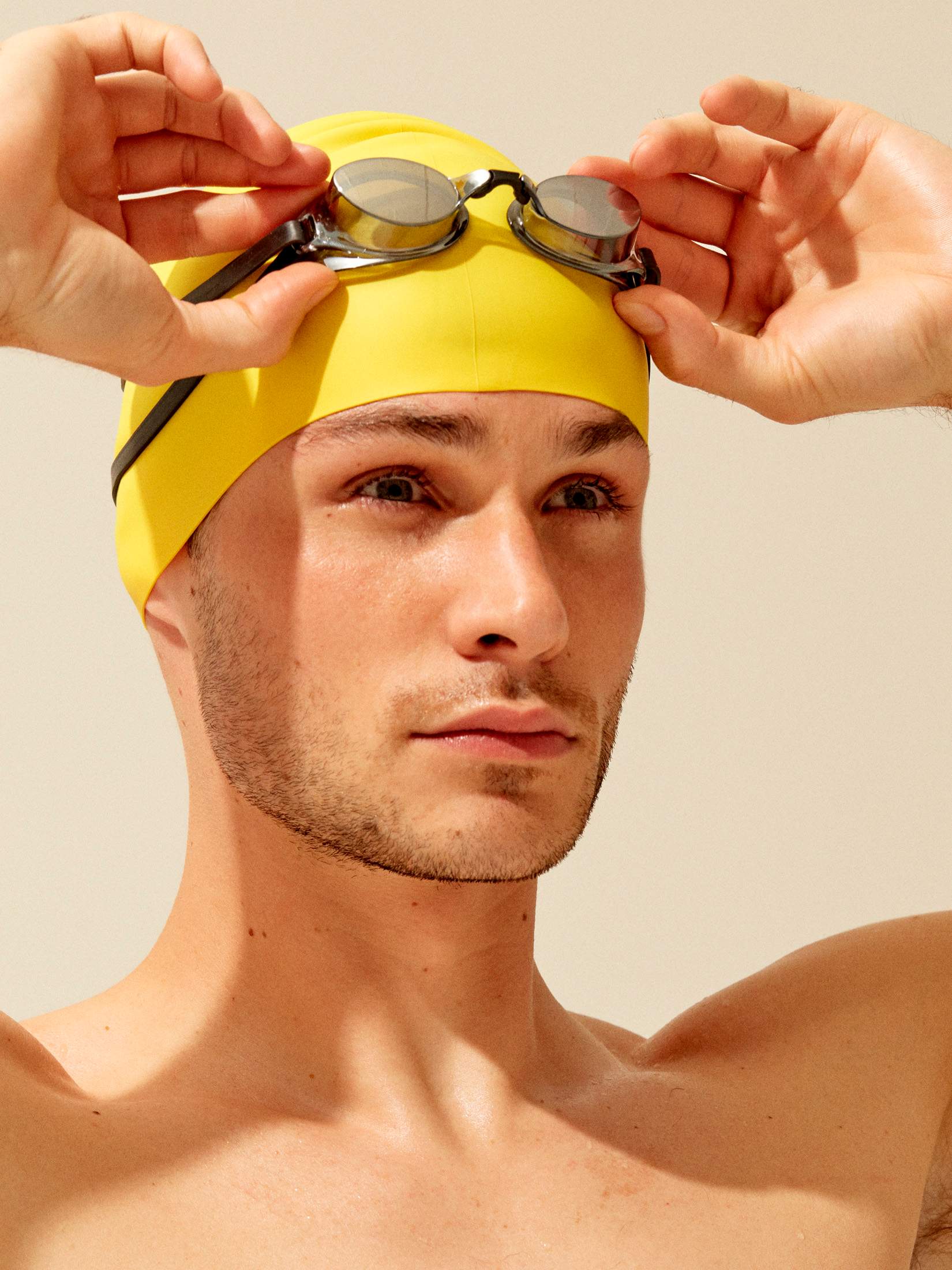 Established in 1906 in Osaka by brothers Rihachi and Rizo Mizuno, this sportswear powerhouse excels when it comes to swimming. Its hi-tech "stream aqucela" fabric (a polyester blend that reduces water drag) is used by professional Japanese swimmers and is available to a wider audience via their men's briefs and women's one-pieces. Now Mizuno has teamed up with UK fashion designer Margaret Howell to create an elegant women's costume in charcoal. 
mizuno.com; margarethowell.co.uk
---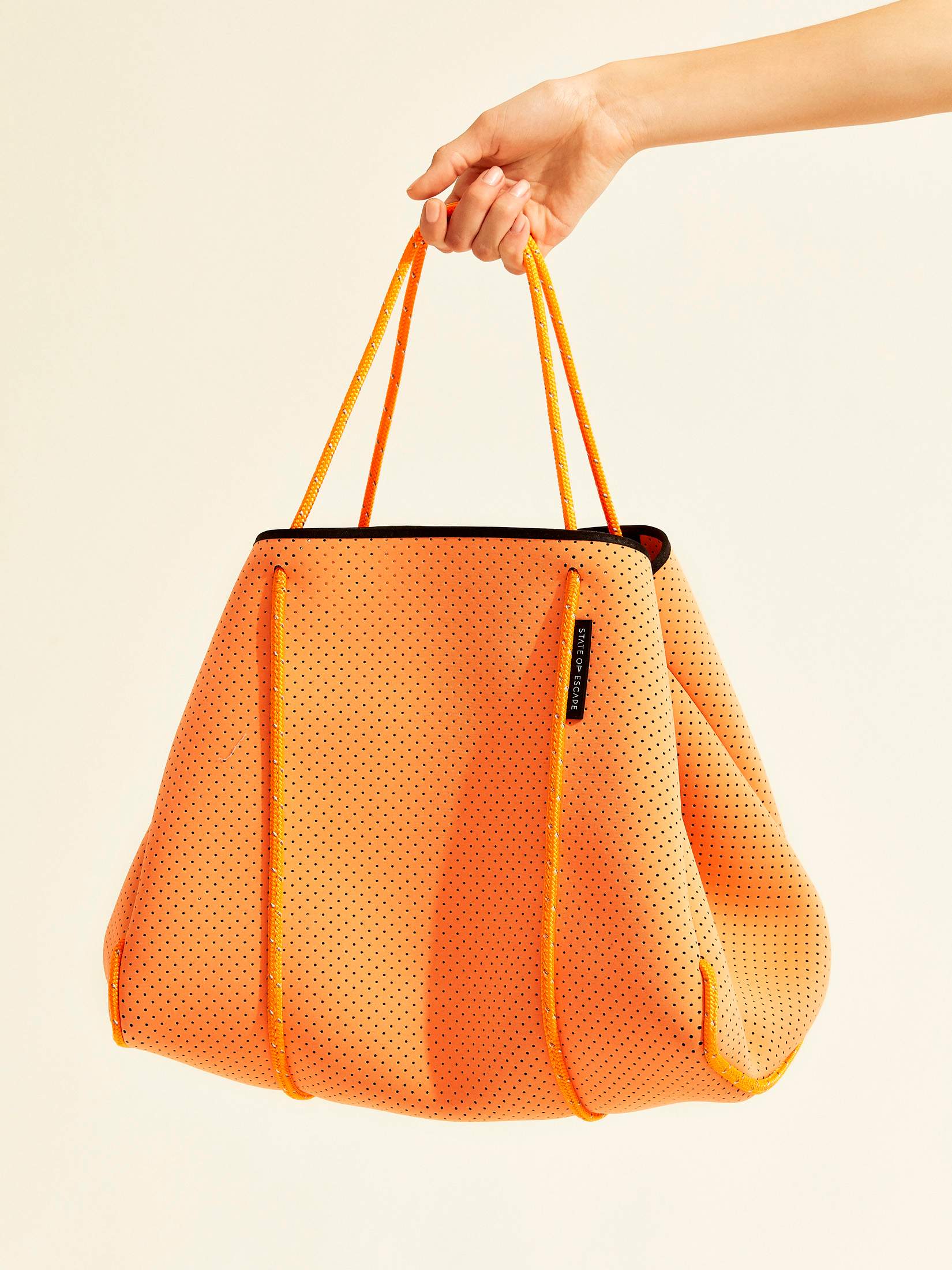 6.
State of Escape
Australia
"Growing up by the beach gave us a connection with the freedom of being outside," says Desley Maidment, co-founder of Sydney bag brand State of Escape. She says this utilitarian tote, made of spongy neoprene, is ideal for alfresco yoga sessions or outdoor swimming. The bags are a lesson in functionality: a boxy silhouette is equipped with built-in zip pouches for valuables and pockets for gym passes. Handmade in Australia, they're lightweight, water-resistant and machine washable.
stateofescape.com
---
"The magic I have seen in the ocean I have not found anywhere else," says Andrea Salinas, founder of ethical swimwear label Now Then. Based in Madrid, it was launched in 2016 after Salinas – a former buyer for fast-fashion brands – quit her job to pursue an eco-friendly path. Her sleek rash guards and racer-back swimsuits are crafted in Italy from repurposed ocean waste and petroleum-free neoprene. "To enjoy the ocean we have to respect it," she says. She's a keen diver so the swimwear caters to her needs. "It was difficult to find feminine garments designed for 'risk' sports like surfing that weren't overly pink or covered in prints."
nowthenlabel.com
---
8.
Beach Club Apparel
Monaco
According to Alex Napoly, the finest quick-drying fabrics are produced around Lake Como in Italy. This was an important discovery for Napoly, who insists that his Monte Carlo-based men's and women's swimwear brand uses only the "best materials". Napoly's trunks, available in pastel blues, greens and pinks, also have French-made drawstrings with metal tips crafted and embossed in Spain. "Then everything is shipped to Casablanca, where we work with a specialised manufacturer," he says. Good to pop over your Speedos once you're done swimming laps.
beachclubapparel.com
---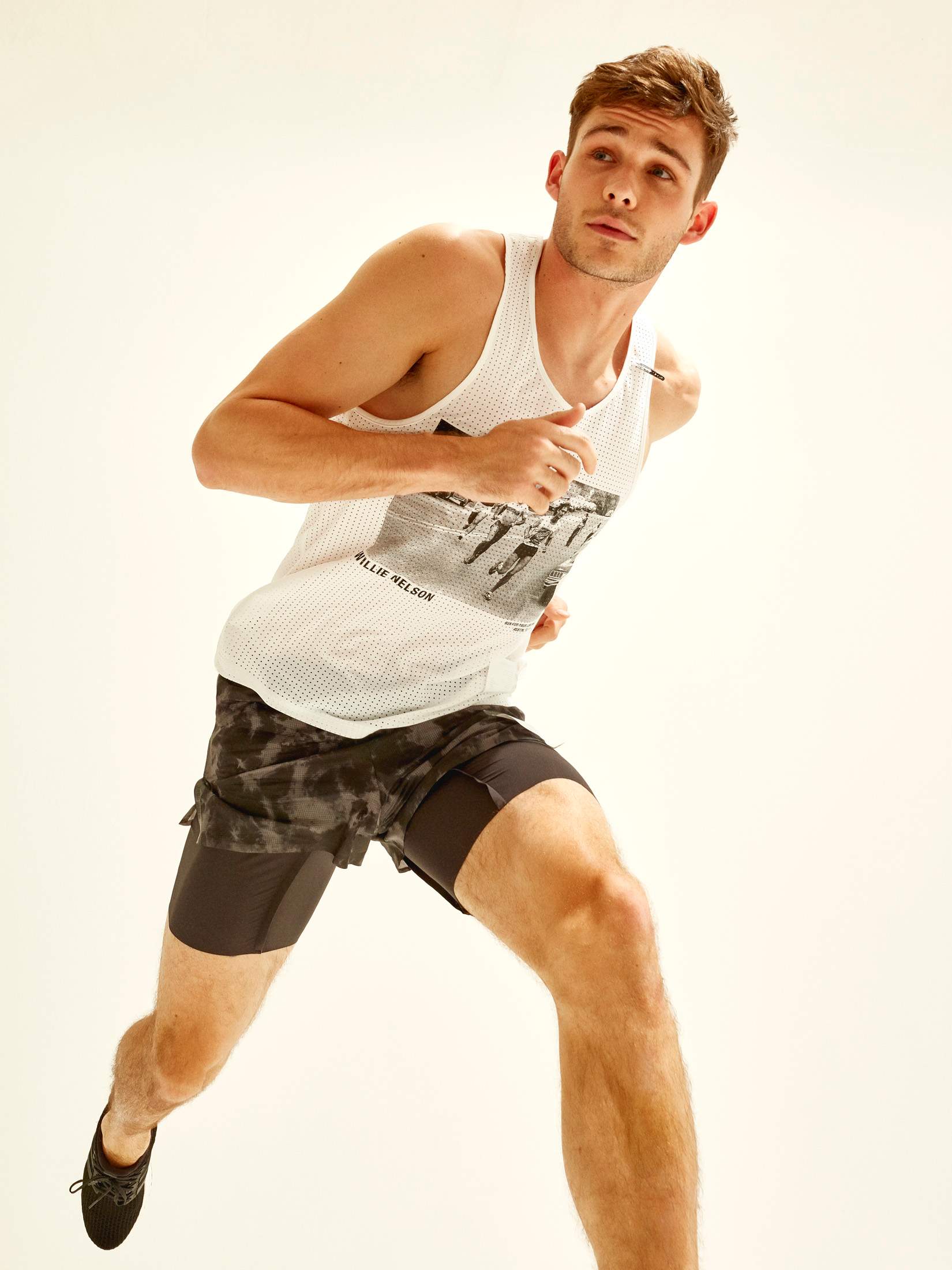 Razing barriers between luxury fashion, streetwear and running kit, Satisfy is running's rebellious stepchild. Founded in Paris by long-time skateboarder Brice Partouche in 2016, the brand appeals to a new generation of conscious consumers with streetwear tinted graphics and thoughtful production techniques. Its Long Distance Shorts are made in Portugal from a fabric that allows moisture to evaporate, preventing chafing.
satisfyrunning.com

---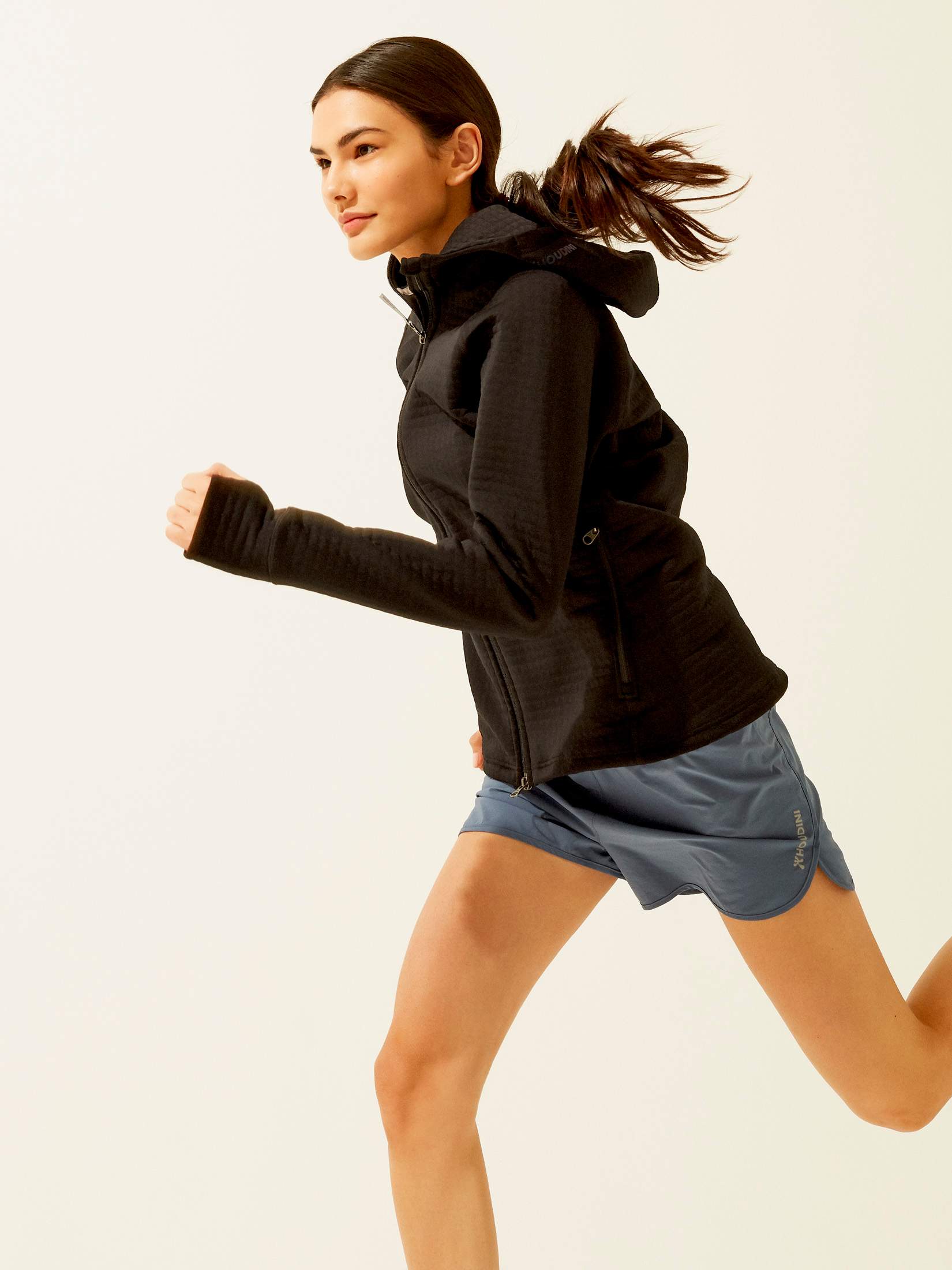 10.
Houdini Sportswear
Sweden
"There is no longer an either/or in terms of functionality and sustainability," says Per Örås, art director of Houdini Sportswear, the Stockholm brand designing understated outdoor gear. Since Houdini never combines its natural materials with synthetic fibres or chemicals, its merino-wool hoodies and light wind-jackets are recyclable and biodegradable.
houdinisportswear.com
---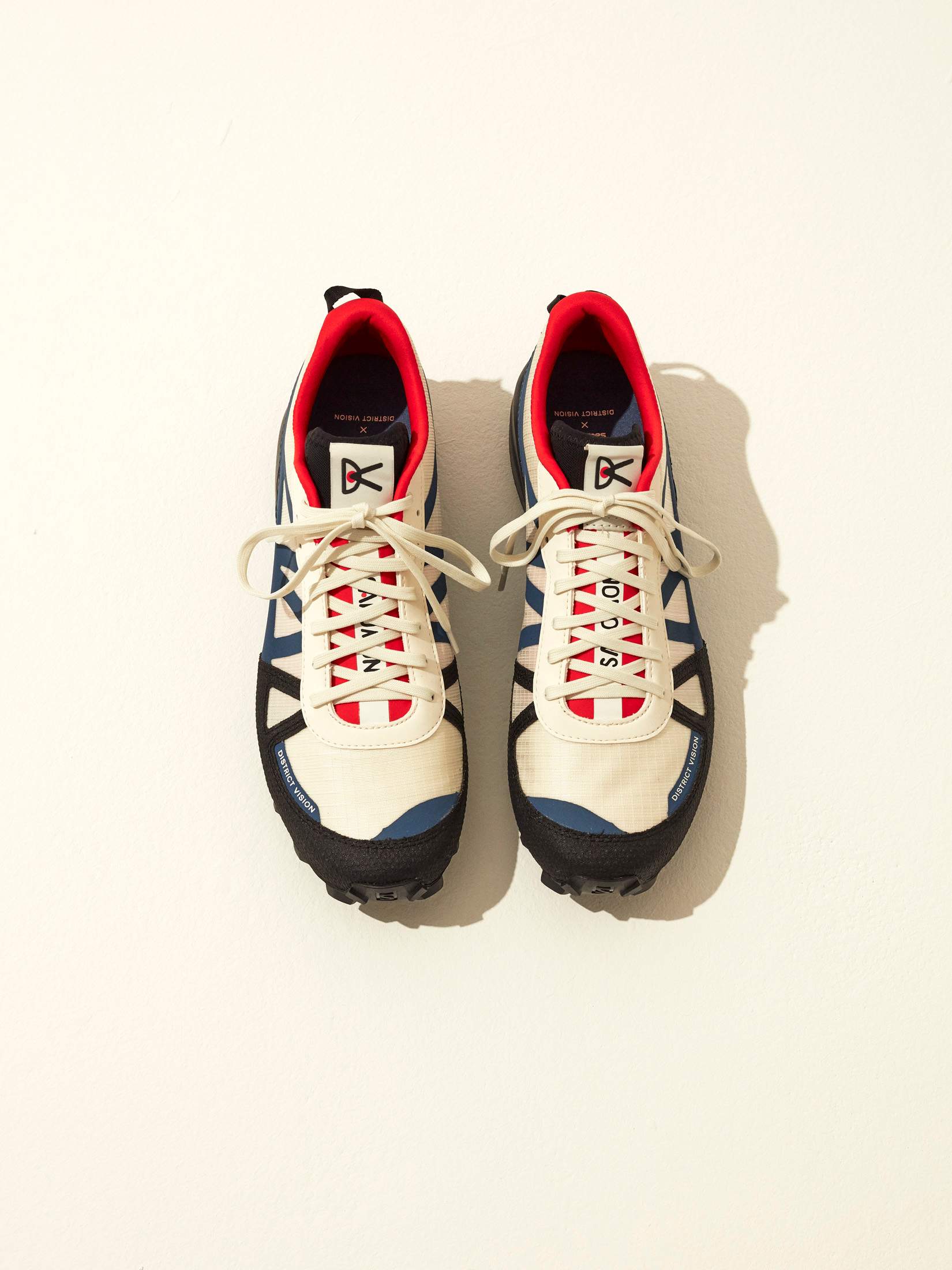 11.
District Vision x Salomon shoes
USA
Eyewear specialist District Vision has collaborated with Salomon's sports-meets-fashion line S-Lab for a foray into footwear. "We wanted to create a technical mountain-racing shoe that spoke to the values of our runners," says District Vision co-founder Max Vallot. Those values? Owning fewer but more versatile products that can transition from run to pub. A sturdy Kevlar toe-cap and rubber sole give the shoe its technical chops.
districtvision.com; salomon.com
---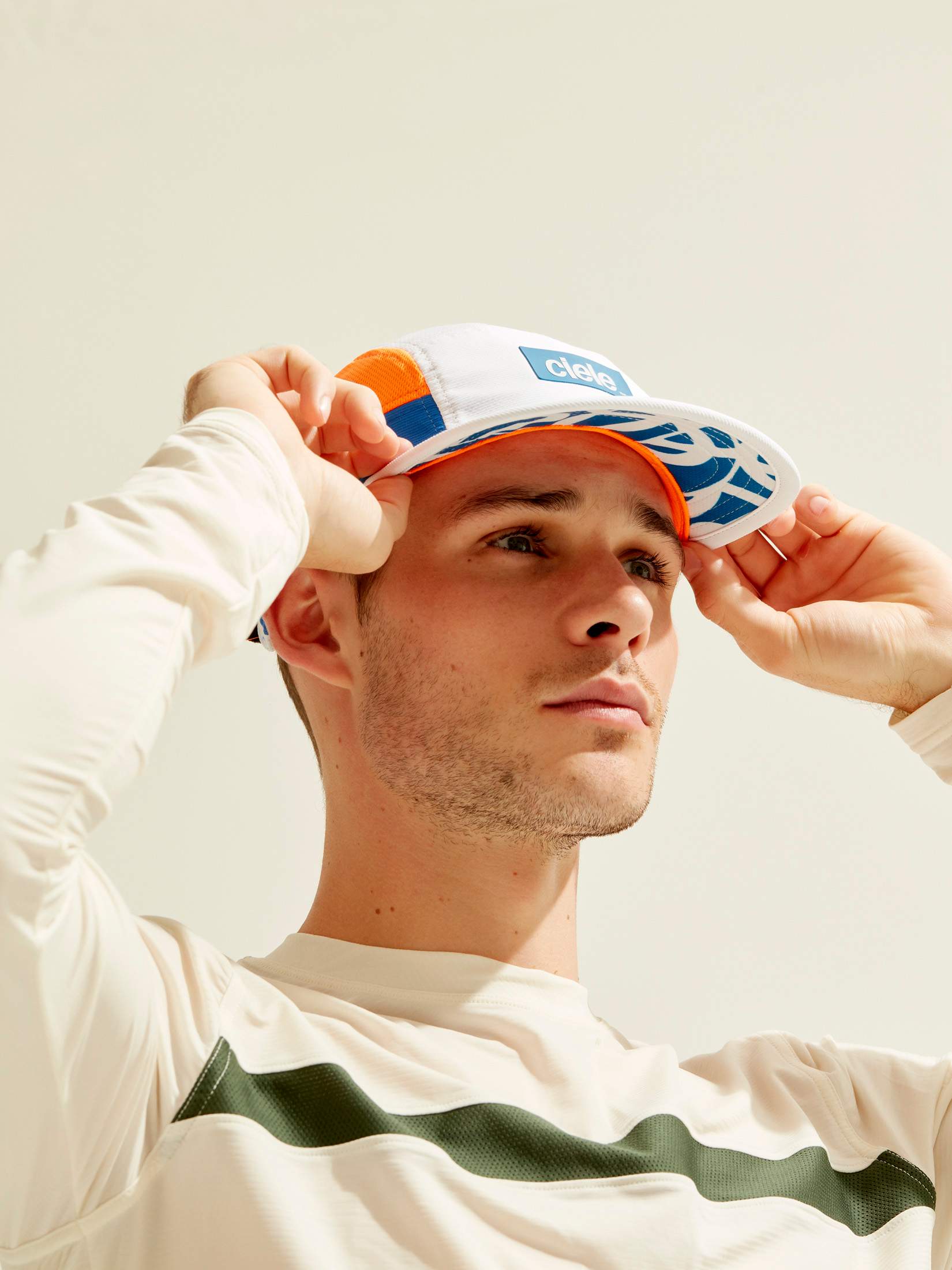 The Camp Collection from our favourite New England running brand is aimed at summer sessions. The Twilight training T-shirt, in refreshing rose-pink, is made from a lightweight, silky Italian textile; the Strata long-sleeve – with natty green stripe – is sewn from a knitted Swiss fabric that's moisture-wicking and UV-protective.
tracksmith.com
---
Ciele's GoCap has been a favourite among style-savvy runners since 2014. Built from a lightweight mesh, the hat is machine washable, while reflective detailing guarantees visibility. A simple logo eschews the flourishes plaguing so much athletic gear. "We've tried to build products that are technically superior but also wearable in everyday situations," says Jeremy Bresnen, co-founder of the Montréal-based brand. 
cieleathletics.com
---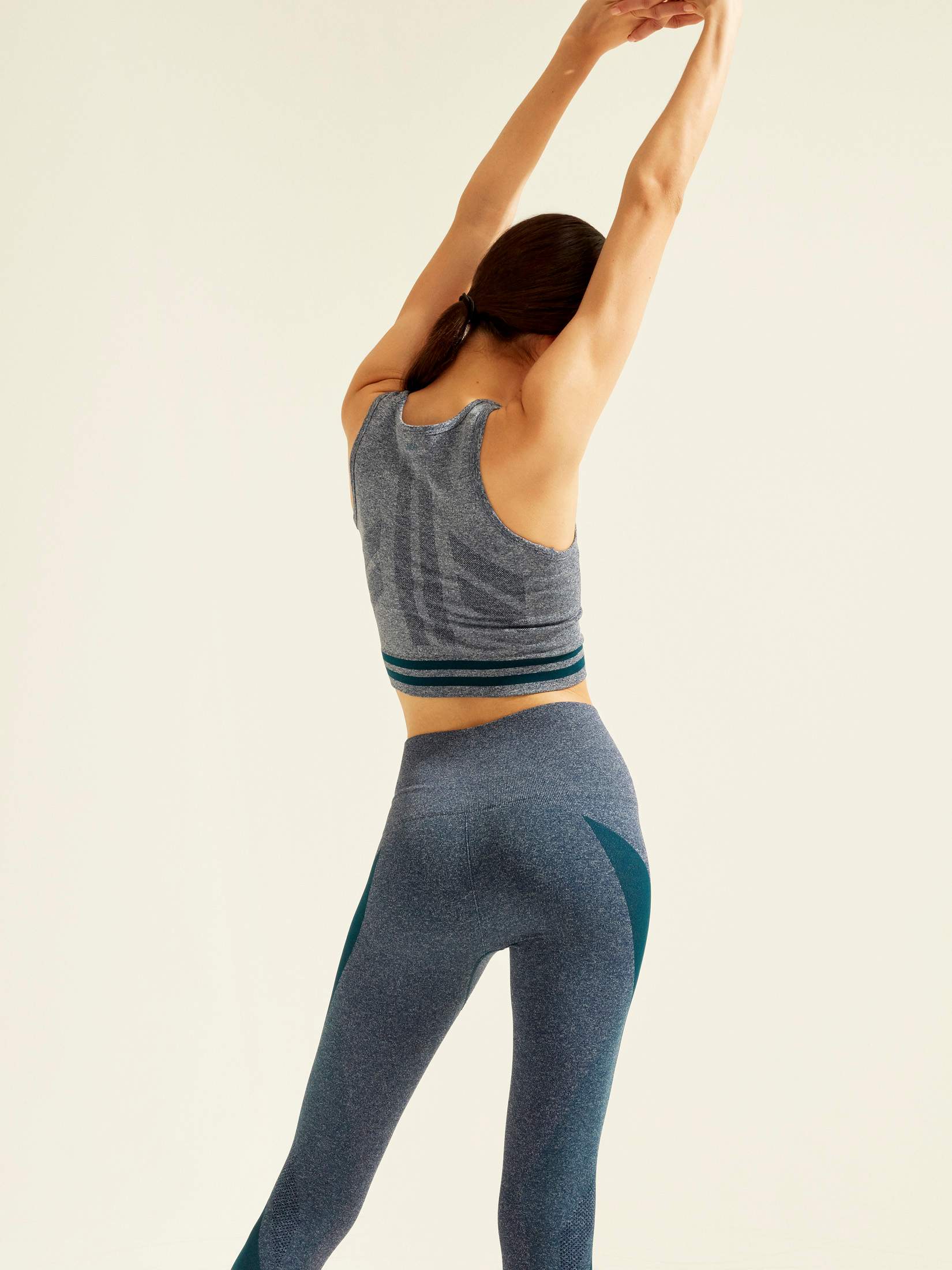 East London brand lndr is serious about your workouts. Its seamless tights and bras prevent chafing, while co-founder Donna Harris highlights the "different density panelling", where leggings have high-compression panels around the stomach and bottom to hold you in, while stretchier sections around the knees enable freer movement. This season the brand, which manufactures in Europe using European textiles (antibacterial, quick-dry and with in-built moisture management), launched menswear, with a line of slick staples. 
lndr.uk
---
Goldwin's high-performance clothing empire since 2016, Neutralworks offers a holistic approach to wellness through its sportswear, a deli and various training and revitalising services in Tokyo. Its wares, made of light, stretchy sweat-absorbent fabrics, include unisex T-shirts with reflective print and a hoodie made from a super-soft knit material.
goldwin.co.jp/neutralworks
---
"I discovered Ernest Leoty in the Louvre's archives," says Marion Rabate, founder of the women's activewear brand that's named after the famed 19th-century Parisian couturier. "He added stretch to his corsetry, mastering the art of balancing style with comfort, which was a philosophy I was keen to adopt."
Founded in 2018, Ernest Leoty meshes the sensibilities of ready-to-wear and the precision fit of couture with technical sportswear to create products that can seamlessly take a wearer from barre to brunch. "I wanted it to look more like clothing than sportswear," says Rabate of the neutral-coloured leggings, bodysuits and yoga tops. The brand's output is manufactured in Europe using Italian fabrics, by firms that work with both French couture brands and Olympic athletes.
ernestleoty.com
---
hair & make-up:
Sam Basham
models:
Alistair Shaw, Yani Matsunaga