Entrepreneurship / Global
Lively hubs
City life needn't be an over-priced, overwhelming drudge; look closely and there are richer options to be had at a lower cost. We explore three bases for work that also excel at rest and play.
Thessaloniki, Greece
The Athens alternative
Thessaloniki is a village. Or at least that's how everyone who lives here describes Greece's second city: a laidback, low-rise jumble where all the tree-lined roads seem to tip you down towards the Aegean. In many ways, it's true. Yet this "village" is home to more than one million people, has a thriving hospitality and creative scene, and is filled with life even late into a normal Monday night.
"Here you can combine the good elements of a big city and a small village," says Ilias Agoropoulos, one of the owners of modern Greek restaurant Sebriko, where people flock for prawns-and-quinoa salads and juicy steaks accompanied by endless coffee.
Agoropoulos is originally from Athens but moved here in 1997 to study, before working for a construction company. When the global financial crash hit, he was laid off and eventually decided to do what many young Greeks have done during this difficult decade: start his own business with some friends. They found some abandoned 19th-century storage rooms and by 2012 had turned them into a light-filled space with wooden tables, a leafy terrace and a hard-working team.
With rent just €1,700 a month for 150 sq m in the centre of the city, cheaper produce costs thanks to northern Greece's abundance of excellent meat, wine and vegetables, plus lower staff expenses due to the cheaper cost of living, business is booming. Yet, this being Thessaloniki, success has not got in the way of ensuring there is still time to enjoy life. "It's like a family business," says Agoropoulos, a wiry and energetic man who makes a point of working cleaning and waiting shifts along with the rest of his staff. "Sometimes in summer we rent a boat and go on holiday together."
Thessalonians work hard but they also know when it's time to clock off and enjoy long moments of leisure – something made easier by just how far your money goes here, in the office and out of it. "There are almost no commuting expenses, both for cost and in terms of time; if you live far away it's still only 20 minutes here," says Kostis Karatzas, the founder of new boutique design hotel The Modernist. "You can also find cheaper places to go out and have a coffee, a drink, a meal."
As Karatzas shows monocle around his 40-room hotel, pointing out little touches such as the 1920s building's original cemento tiles and the handcrafted espresso cups, he explains that, although he lived in London for a while, he couldn't resist coming back to his hometown. And while he has considered relocating to Athens – where the tourism market is much bigger – he's always decided against it: "It's slower here, it's more human."
For freelance photographer Kim Powell, this pace of life has been one of the biggest revelations about moving to Thessaloniki. Half-British, half-Dutch, she made the jump to join her Greek boyfriend (who is now her husband) back in 2014 after London became too much. "It was always bam, bam, bam," she says as she sips a freddo espresso at her favourite café. "Now, 15 minutes late is on time. It's the attitude that everyone has: relax, there's no need to get bent out of shape about small things."
Here, instead of spending hours commuting on the metro, Powell can walk everywhere in 15 to 20 minutes, leaving more time for strolls on the seafront with her rescue dog Charlie. And although it was a risk moving to a place where she didn't speak the language or have many contacts, her overheads are miniscule, making it feasible. "I paid more for a room in a shared flat in London than I do for a two-bedroom place with a sea view here."
Powell is far from the only one to have cottoned on to the advantages of the lifestyle Thessaloniki affords. At Urban Soul Project, a thriving architecture firm set up in 2009, numerous employees from elsewhere in Greece and abroad have joined in recent years. It comes as no surprise to Thessaloniki native and co-founder Tasos Georgantzis. "I walk to work and afterwards I can go and have a drink in five minutes or be at the most beautiful spot on the sea in 45 minutes," he says. "We chose Thessaloniki because we love it here."
He gestures around at Urban Soul Project's new office, a stunning Ottoman-period building they renovated, complete with a shaded courtyard for lunch breaks and a vine-covered rooftop terrace for after-work drinks. They rent the 520 sq m building for less than €2,000 a month, Georgantzis explains, a cost so low that they can afford to take on extra staff – and riskier and bigger projects, from hotels to residences.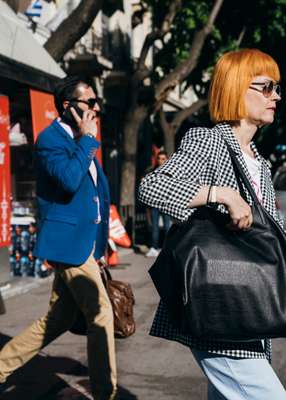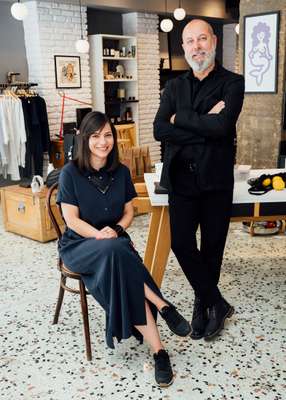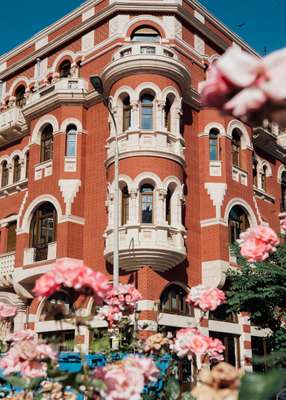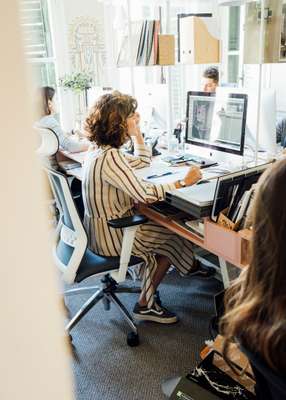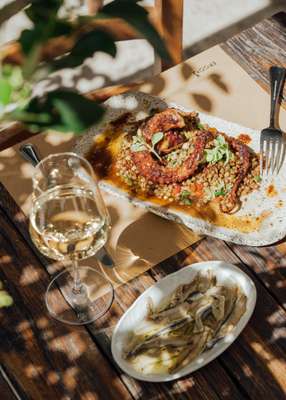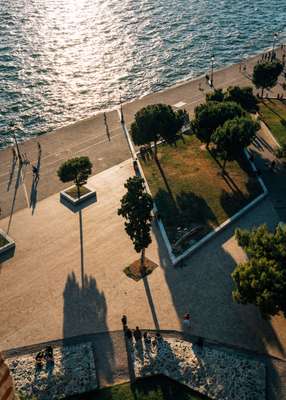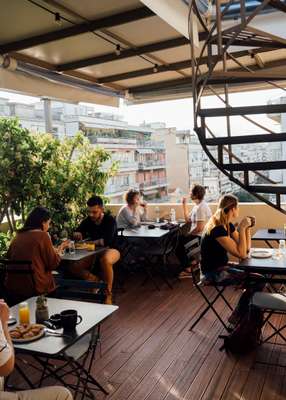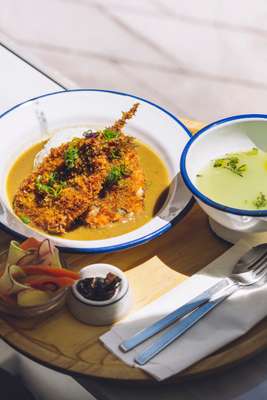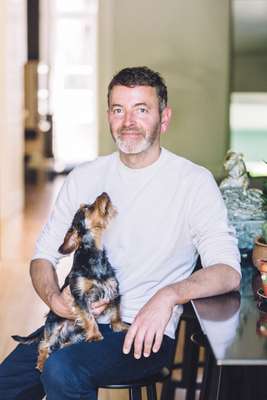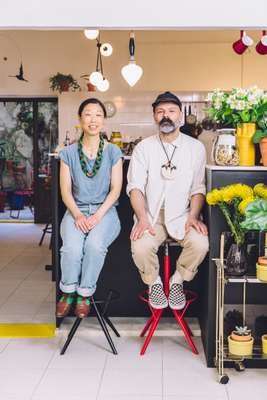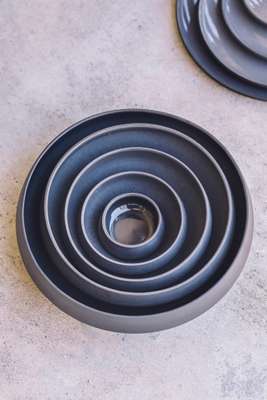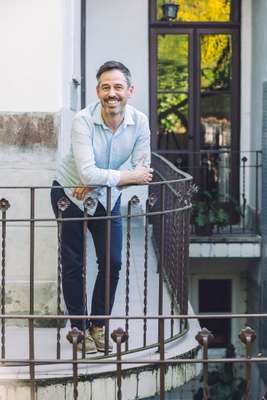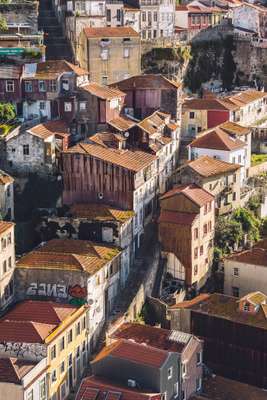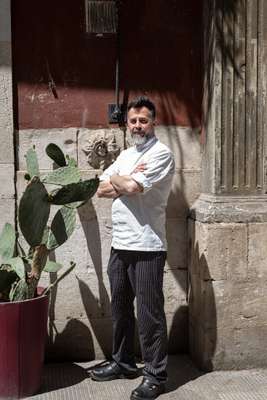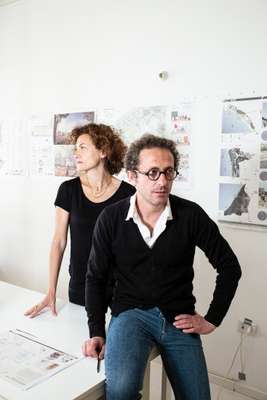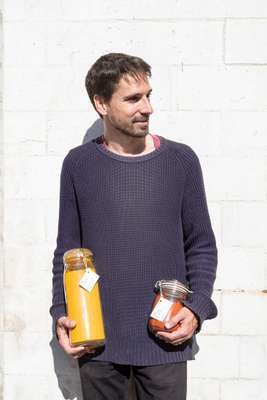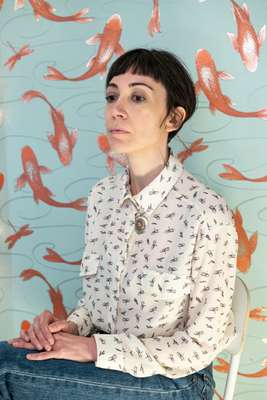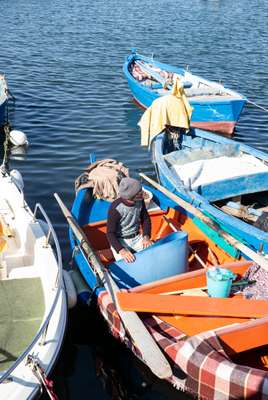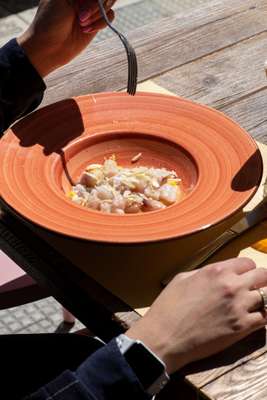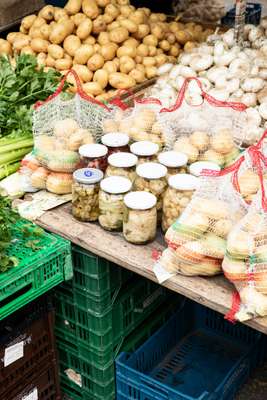 "The question comes again and again: when will we move to Athens?" says Maria Tsaftari, design director and partner at the firm. She shrugs before adding, "Our strategy is to never move out of Thessaloniki. We are going to have an office there but living here is just easier."
Setting up in Thessaloniki:
Average salary: €670/month.
Commercial rent: €1,500/month for 100 sq m.
Internet cost: €30-€40/month.
Airport: 93 international destinations.
Getting started: With a Greek tax number and registered office, small companies can set up in two weeks for €250.
Porto, Portugal
Size doesn't matter
Porto feels gloriously alive in the evenings: the city's historic houses turn a pale rose, the bar terraces buzz with activity and joggers, cyclists and dog walkers jostle for space on the riverside paths. Watching the sun set from his large, sea-view terrace is designer and professor Eduardo Aires.
Aires has lived in Portugal's beguiling second city since 1982 and waxes lyrical about its many charms, not least of which is the lifestyle that its low overheads make possible. He pays less than €1,000 per month to rent the office for his five-person design studio, which was behind the city's award-winning branding.
"My studio is in the centre and I can walk anywhere I need to in 10 to 15 minutes," he says, squeezing lime juice over a salmon and tuna ceviche he's prepared for dinner. "I can afford to treat my team well. Every year I take them away for a week, last year to Bordeaux, the year before to New York. I have time to cook and to enjoy the sun. To me this is real luxury, to be able to enjoy life."
Porto's proximity to the country's manufacturing base and the vineyards of the Douro Valley mean it has long been Portugal's economic powerhouse – and a great place for a drink – but a period of decline from the 1980s to the early 2000s saw the historic centre become decrepit and partly abandoned. The past decade, however, has seen a revival of its fortunes and today some 220,000 people live in the fast-regenerating city, with a further one million or so in the greater Porto region. Aires, who also teaches design at the University of Porto's fine-art faculty, has noticed a growing number of international entrepreneurs attracted by the benefits of doing business in a place where you can pop to the beach for a lunch-hour swim.
Among them are couple Miguel Cunha and Sako Arao, who came here from the UK in 2013. "It was just work, home, work, home," says Cunha, previously a stay-at-home father. To make some money they started a monthly supper club, which grew into a market stall, then a small lunch spot in a shopping centre, and then finally into a restaurant, Namban Oporto Kitchen, which opened last December. In a small space filled with plants and vintage furniture, the couple serve breakfast and a Japanese lunch menu to an international crowd.

"I always wanted to do something like this in London but it's much easier to start a business here," says Arao, a former primary school teacher. "The costs are more manageable and it's not just the rent. Produce is very good and inexpensive, we can even afford to use organic suppliers."
As a result, even smaller, single-person ventures have a greater chance of success. Juan de Mayoralgo moved from Lisbon in 2016 to open My Home in Porto, a three-room guesthouse in a 1930s building with a green-tiled façade and an elegant high-ceilinged interior that he's filled with family heirlooms and large vases of flowers. It's been more or less fully booked ever since.
"In the hospitality industry, the thinking is that three rooms are too few but here it works," says De Mayoralgo. "Day to day it's very manageable for me. Porto is the perfect scale. I don't need a car, I can walk to the market to buy flowers and food. In the afternoons, if I ride my bike, in half an hour I can be at the ocean and take time for a beer or a coffee by the beach."
"Porto was a place where we could afford to realise our dreams," says industrial designer Christian Haas, who moved from France with his partner in 2014. "In Paris we'd been looking at tiny overpriced apartments but here we found a house on four floors with a big garden for the same price." They have since converted one floor into a giant studio for Haas's firm. "My business has really grown," he says. "I have more space to work and I've been able to afford to employ a young team."
He believes we are entering the age of smaller cities. "People need time and space to be creative and that's just not possible in places like London, Paris or New York, which are overcrowded, rushed and expensive. What I do now in Porto I could never do in Paris. I simply couldn't afford it."
Setting up in Porto:
Average salary: €1,150/month.
Commercial rent: €6-€18 per sq m/month.
Internet cost: €30-€45/month.
Airport: 85 international destinations.
Getting started: Sole traders and limited companies can be set up in an hour for €360.
Bari, Italy
Doing things differently
From down-on-their-luck Sicilians uprooting to Turin for work in Fiat's factories to aspiring designers looking to make a splash on the Milanese fashion scene, Italians in search of a better life within the Bel Paese have historically headed north. Still, there are bright spots in the Mezzogiorno – basically, Naples and anywhere below it – if one chooses carefully.
Set squarely in the heel of Italy's boot, Bari (population 325,000) is one such diamond in the rough, boasting a sunny climate, beaches and first-rate food at reasonable prices, along with a sufficiently dynamic economy to allow residents to make ends meet. In the city's Madonnella district next to the sea, a grid-like layout of streets hides elegant palazzos dating back to the 1920s and 1930s. Here, Catania-born Anna Vasta has opened a small boutique, Pesci Volanti, where she sells vintage clothing and accessories from brands such as Balmain and Gucci to a well-dressed clientele. "There is a lot of old money here and ladies with wardrobes that would make anyone in Milan envious."
Vasta decamped from Milan to escape the pollution and traffic that has long plagued the northern metropolis. "I was looking for a place more on a human scale, where you could get around on foot easily, yet not overly provincial," she says. She chose Bari in part because of how far her money could go here. House prices in particular are almost half those in Milan and Vasta has just closed on the purchase of a 110 sq m flat for €210,000 that includes a terrace for entertaining guests and catching some sun. Food from the butcher, fishmonger and market are relatively cheaper too, when set against bigger Italian cities. "Plus the quality is unmatched," she says. "It's seasonal produce sourced locally and in a familiar setting. You don't have to shop at a big impersonal supermarket."
That's a boon for restaurants and cafés such as nearby Al Coltello, where owner Sabino Carretta serves freshly made tuna tartare and gourmet bruschette. He rents this central 70 sq m space – a stone's throw from the waterfront – with space for 40 covers for €1,400 a month, a bargain compared to similar locations in northern Italy. A Bari native, his three-year-old haunt has seen a boost in Italian tourists. "Maybe it is a sign they are looking for greener pastures," says Carretta.
Not every facet of daily life comes up smelling of roses – corruption still rears its head along with a slow-moving bureaucracy – but this is offset by the different way of working, including the local custom of shuttering for several hours in the afternoon for lunch. "We follow a Mediterranean rhythm so expect to be open until 20.00 or later," says shop owner Beatriz Arjona Reverte, originally from Spain.
Since 2011, she and her husband Andrea Suglia have run Terza Luna, a speciality shop selling tea, tisanes and spices that the pair procure on trips to the Far East. "Logistics-wise we are well connected thanks to the airport and port so it doesn't feel like we are at the end of the world," she says. Plus overheads are low, she adds, with sales clerks working part-time shifts and earning net wages of €7 per hour.
For architect Gianni D'Amico, the city gives him work and leisure opportunities practically on his doorstep. A native of Fasano, 60km southeast of Bari, he opted to stay in the region because of the variety of commissions he is able to secure. "You can dabble in landscape architecture one day, do an interior for a restaurant or talk with a foreign client about renovating a farmhouse in the nearby countryside for a vacation home." He pays just €500 per month for a 40 sq m first-floor office in downtown, allowing him to wine and dine clients at top restaurants such as Terranima, which specialises in traditional Apulian fare, just a short walk away.
The lower costs mean plenty of time for non-work pursuits too. "I live 50 metres from the sea so I can run or cycle along the waterfront or go sailing," says D'Amico. "It's a short walk to the fish market where each day you get the best catches from the Adriatic. These aspects aren't measured by [quality of life] rankings. But maybe they should be."
Setting up in Bari:
Average salary: €1,263/month.
Commercial rent: €11 per sq m/month.
Internet cost: €25/month.
Airport: 57 international destinations (including seasonal flights).
Getting started: With residency and an Italian tax ID, it'll take 30 days to acquire a VAT tax number. Budget at least €1,000 for various fees