Top 25 cities / Global
Quality of Life Survey
Our annual Quality of Life rundown – where does your city rank?
What makes a good city great? We all want to live in centres that offer security, a plethora of opportunities and places to have fun too. But there's a certain alchemy that can be hard to nail every time (as hard as city halls might try). That's why we do the Quality of Life Survey every year: places grow and change and so do our ideas of how we want our cities to be.
To select the top 25 cities we use 60 metrics assessing the cost of public transport, the price of renting a flat, the outlay for a good lunch and plenty more besides. But it's not just about money: we also look at the number of parks a city has, the amount it's investing in its infrastructure and the culture on offer. As usual, security and public services featured in our decision. We added new metrics this year that look at how long the average working week is in cities and how young – or old – the population is. And as always, all metrics are the most recent available (2018 in this case, unless otherwise stated).
This year we also assessed how transparent local governments are: some cities happily share data on areas such as ambulance response times and break-in rates; others don't. The smartest cities share this information with voters (not just persistent magazine journalists). If the data is positive, cities should want to share it. If it's not, residents should be able to ask why and hold city hall to account.
So here it is: find out which cities, from Auckland to Zürich, have made our top 25 most liveable cities for 2019.
Zürich is a city that gives you the feeling that all is right with the world. It starts at the airport, where you'll encounter few queues at customs and a punctual train that delivers you from arrivals to the city centre in minutes. You'll step out onto neatly swept streets lined with well-appointed shops – and in the distance catch a glimpse of the snow-capped Alps beyond the turquoise blue of Lake Zürich.
The Swiss city of more than 400,000 people often resembles a picture postcard – especially in the summer, when the crystal-clear water is busy with swimmers and sailing boats. On a rainy day, galleries and museums beg to be explored, including the recently reopened Pavillon Le Corbusier and the world-class Kunsthaus with its David Chipperfield-designed extension that will be unveiled next year.

Though the streets are filled with Ferraris and Teslas – the city is Switzerland's banking capital, after all – more people ride around on bikes or take trams and ferries to get from A to B. Zürich is walkable and environmentally friendly: it aims to be a 2,000-watt society by 2050 meaning each person will limit their energy consumption to 2,000 watts per year and is on its way to becoming carbon neutral. A few more bike paths to make everyone feel safe enough to hop on the saddle are in the works.
On a bright summer's day you would be forgiven for thinking you've landed in the Med thanks to lively pavement cafés serving Apéros and people hopping into the lake for a midday swim between meetings. It's this leisurely pace of life and the proximity to nature that sets Zürich apart and, while it's a cosmopolitan city, its clocks seem to tick at a different speed compared to many big metropolises. Despite their rule-abiding nature, the Swiss know how to enjoy life.
There are plenty of opportunities for visionaries here in Zürich – not least because of residents' mighty purchasing power. Historically there have been two obstacles to innovation: firstly Zürich is expensive; secondly the city's bureaucratic barriers were a hurdle for businesses. To counteract this the city is investing in nurturing students and entrepreneurs through its universities, incubators and business hubs. One of the most enviable aspects of life in Zürich is city hall's ambition and ability to keep improving.
What's more, the city is so well connected that whenever the mood strikes you, you can travel anywhere else in Europe within a few hours. But you'll always be happy to return to this safe and serene part of the world where things are done in a uniquely Zürich fashion. This city is quite the oasis.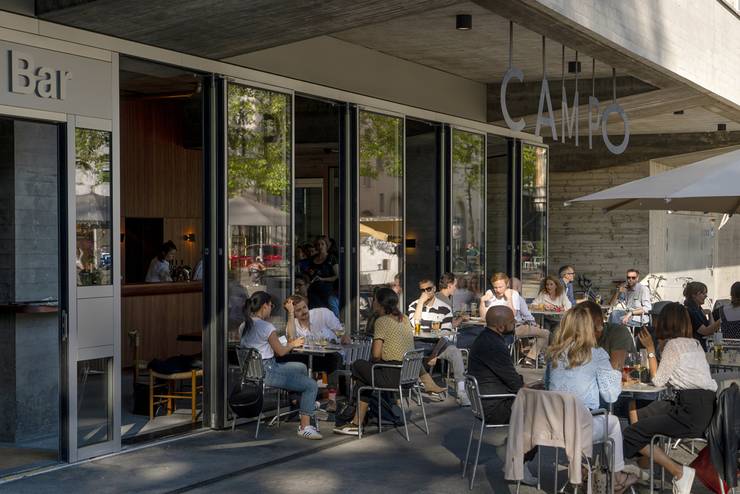 The already admirable airport is continually improving: the Terminal 2 upgrade was completed in 2017 and work on a new Terminal 1 will begin in 2021. In the meantime an expansion of the land-side passenger areas connecting the terminals is underway and The Circle complex, a much-anticipated mulituse site, will open at the end of this year.
---
Zürich's food scene has had a few worthy newcomers in the past year but, in general, restaurants are still overpriced (and high rent stifles start-ups). Also, restaurants and bars should stay open later; so many seem to call it a night far too early. Neighbours could me more tolerant of noise.
---
Population: 429,000 in the city; 1.9 million in the metropolitan area.
Murders: 7.
Unemployment rate: 2.7%.
Public parks: 72.
Cost of monthly travel card: €70.
Independent bookshops: 56.
Media: 3 national papers based in the city; 9 others dedicated to Zürich.
International connections: 178 destinations from Zürich Airport.
Viewed from the 52nd floor of Mori Tower – one of the city's finest vantage points – Tokyo is an awe-inspiring sight. The vast metropolis stretches as far as the eye can see in every direction, swallowing up neighboring cities such as Kawasaki and Yokohama to create a seamless conurbation. From up here you can see the clusters of skyscrapers, the roof gardens, the futsal courts and the expressways snaking through the city. In the distance, overlooking it all, is majestic Mount Fuji.
What this thrilling view doesn't reveal is the surprisingly human scale of Tokyo, which is familiar to anyone who lives here: the small neighbourhoods, the shotengai (shopping streets), the low-rise buildings and play parks. Up here you can't see the pot plants on the front steps, nor the volunteers who sweep the streets and check that children make it safely to school. You wouldn't be aware of the low volume at which Tokyo operates either. Visitors expect Tokyo to be bedlam, all packed crossings and trains so full that passengers have to be pushed on board. For the most part, the opposite is true. Guests often remark that Tokyo is much calmer and quieter than they were expecting.
Of course if you want to experience stereotypical Tokyo and be crushed by a commuter crowd (not to be recommended) or revel in night-time neon, it's all there. Eat a cheap bowl of ramen or try some dazzling multicourse kaiseki. Drink French wine or regional saké. Flip through magazines in a convenience store or gaze at 12th-century sculptures in a museum. Shop at Uniqlo or buy a bespoke suit. Tokyo has always been a city of high and low and the mix is intoxicating.
The impending Olympics and relentless push for more tourists are changing the city. Its quiet corners are no longer as secret as they once were. The rise in visitors has been engineered with unseemly alacrity, too fast for many. However, when faced with challenges, the city adapts and morphs, as it has always done, and new areas come into sharper focus. For many cities the Olympics presents an opportunity to upgrade infrastructure; not so Tokyo (it's already good on that front) but there is construction and renovation related to the Games all over the city. Kengo Kuma's vast new National Stadium – as epic as the IOC demands – is taking shape and is on course to be ready for 2020.
Tokyo is a grown-up city that has seen it all: wars, bombs, economic bubbles and periods of stagnation. For all its concrete façade, the city oozes history and culture – you can spend years here and barely scratch the surface. What continues to impress most of all though is that for all its size and pace, this is a megalopolis with a heart, where small courtesies still matter.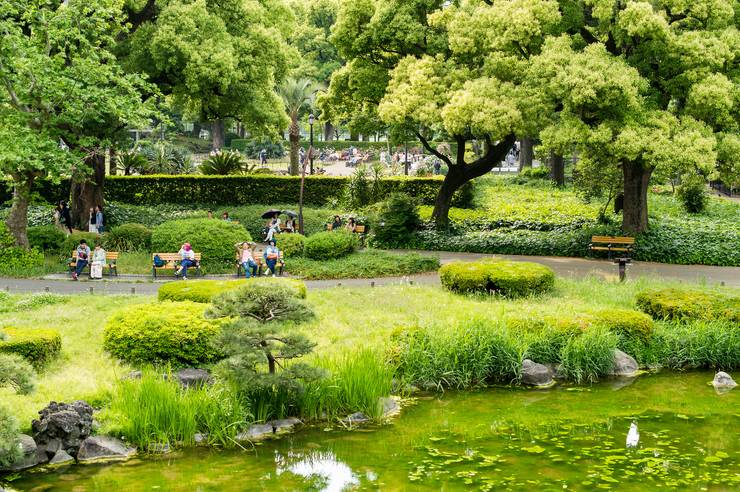 The city has been removing all the utility poles on the streets for safety in case of earthquakes or other disasters, to create more space for pedestrians and to improve the aesthetic of the streetscape.
---
Change is good and Tokyo is experiencing plenty of it but it'd be nice to see more of the city's historical buildings preserved.
---
Population: 9.6 million in the city; 13.9 million in the metropolitan area.
Murders: 74.
Unemployment rate: 2.6%.
Cost of monthly travelcard: €140.
Culture: 575 art galleries, 260 museums and 227 libraries.
Homes built in the past year: 144,813.
Electric-car charging points: 274.
Average ambulance response time: 7.02 minutes
International connections: 118 from Narita International Airport; 31 from Haneda Airport.
There are many reasons why Munich is a great place to live: incomes are high, prices are reasonable and things work as they should. The airport offers direct access to 229 international destinations and just 80km away you'll find world-class skiing locations. Then there are the parks within the city limits – there are 53 of them not counting the entire stretch of the Isar River – as well as dozens of museums, hundreds of cafés and everything one needs to call a place a pleasing home.
Munich also blends tradition and innovation like no other. It's unapologetic about being Munich: young cool residents, who would be seen in Loewe or JW Anderson in LA or London, reach for their Tracht – tasteful Dirndl and supple lederhosen – for Saturday nights.

Meanwhile, the city is thoroughly modern when it comes to its booming industries. The flourishing IT and biotechnology hubs that have been established in recent years are attracting new talent and spurring on the city's economy (which was already in good shape thanks to its more traditional auto, manufacturing and media industries). It's no wonder then that the unemployment rate is low and, with 18 universities across the city, there's no shortage of eager and capable graduates – as well as fresh foreign talent – ready to fuel further growth.
But Munich has yet to reckon with the housing bubble that's holding it back. As a result, opportunities and space for artists, designers and creative entrepreneurs have been stifled. It's a shame, especially as this city tends to be pragmatic when it comes to finding urban solutions. Just look at its recent approach to infrastructure: investment in public transport has brought new stations and upgrades to existing ones – part of an essential project to upgrade the central Sbahn corridor. There are also ambitious plans to undertake €5.5bn of further improvements. These will require federal support and political will but it is this kind of aspiration that has seen Munich improve in leaps and bounds.
The city can also claim a certain gemütlichkeit (a German word for "geniality" or "friendliness"). Blue-and-white flags aflutter, the Bavarian capital offers a special kind of warm familiarity from the moment you step onto the train platform or step off the plane. It promises – and delivers on – quality of life, whether you're just here for the weekend or a lifelong resident.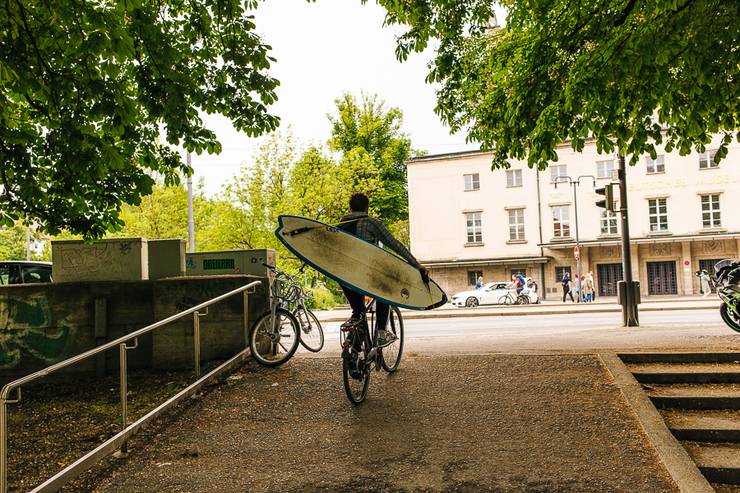 The already excellent airport is getting a €455m extension to Terminal 1. The project is due to be completed by 2023.
---
The city needs to address house prices for both renters and buyers. Building more housing – from low-income to mid-market – is urgently needed.
---
Population: 1.5 million in the city; 2.9 million in the metropolitan area.
Murders: 26.
Unemployment rate: 3.4%.
Cost of monthly travelcard: €79.10.
Homes built in the past year: 8,200.
Media: 3 papers dedicated to Munich.
Libraries: 107.
Electric-car charging points: 343.
New infrastructure projects: A second rail line is being added to the S-Bahn through the city centre, which will relieve the at-capacity existing rail line and allow for more frequent trains. The initial €189m contract has been awarded and construction will begin in the autumn; the project is due for completion by 2026.
International connections: 229 from Munich Airport.
Life is good in Copenhagen. As ever, the city boasts a young and vibrant population, attracted by the capital's influential design industries, first-rate education facilities and a mouthwatering culinary scene (this is the birthplace of New Nordic, after all).
With more than 600 green spaces and canalsides lined with timber docks, the city continues to develop human-centred urban spaces where residents can rightfully get their fill of hygge. For those frequent colder days, the city is dotted with plenty of independent candle-lit cafés, exciting restaurants, bookshops and design boutiques.
Getting around is also a breeze: the number of bikes on the road here now outnumber cars, facilitated by a network of more than 350km of lanes, some as wide as the road. And once you arrive at your destination it's very unlikely your bike will be nicked – despite bicycles often being left unlocked.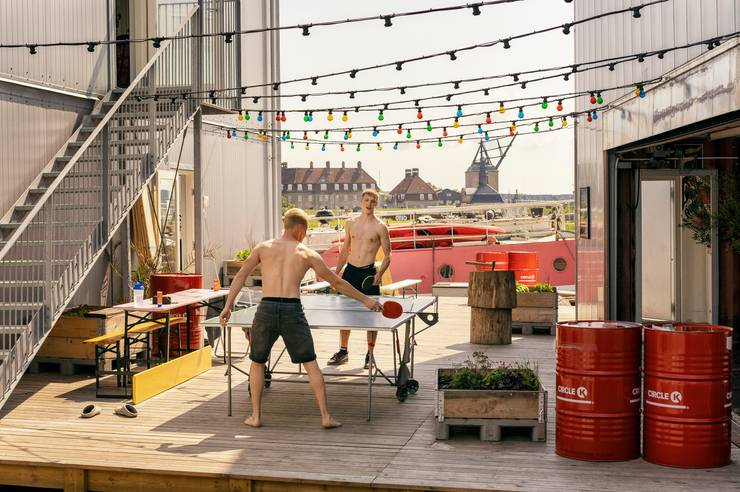 A new car-free bridge gives cyclists an easier and more enjoyable option for commuting between the city centre and the southern island of Amager, home to Copenhagen University's main campus.
---
In many capitals and large cities, a swelling population means that a housing crunch is being increasingly felt – and Copenhagen is no exception. The city is building but it still needs more housing to meet demand.
---
Population: 727,000 in the city; 1.3 million in the metropolitan area.
Murders: 5.
Unemployment rate: 5.3%.
Cost of monthly travelcard: €93.77.
Homes built in the past year: 7,212.
Media: 10 papers dedicated to Copenhagen.
Culture: 32 museums, 35 art galleries (in the city) and 16 cinemas.
New infrastructure projects: This summer the city's metro will welcome the long-awaited City Ring loop line — Copenhagen's largest infrastructure project to date — where driverless trains will improve connectivity and cut travel time across the city. The network will further expand in the coming years, with extensions expected to open in 2020 and 2024.
International connections: 177 from Copenhagen Airport.
Vienna seems to be sitting tight at the moment. New mayor Michael Ludwig is less gregarious than his stalwart predecessor, Michael Häupl, but is quietly holding on to the city's social tradition. His liberal party, the left-leaning Social Democrats, have run the Austrian capital since the monarchy fell a century ago. But considering the right-wing shift of national politics, radical changes are not on the cards. Instead there's been a continuation of a steady course: lots of investment in social programmes, prescient city-planning and support for culture and tourism. These all supplement the natural attributes that has put Vienna on quality-of-life lists for years: architectural beauty, a manageable size, affordable housing, excellent infrastructure and easy access to nature (not to mention some of the best tap water in the world, straight from the nearby Alps).
The city has been growing by 20,000 to 25,000 people per year since the mid-2000s, a trend that will continue into the foreseeable future, bringing Vienna's current population to just under 1.9 million. To match the growth, major urban-planning projects are ticking along or even opening their doors at long last: the Klinik Floridsdorf, a shiny new hospital with a soothing design, goes into operation this summer after years of construction (see page 77). Expansion of the public-transport system continues as work on a subway line and the extension of an existing one commenced this year. Meanwhile crime has hit an all-time low.
City hall has also invested in the future by helping the private sector: this year, €4.5m was earmarked to help digitalise small and medium-size businesses in Vienna by 2021. Such efforts make a big difference for the Austrian Mittelstand. Economic growth was 1.9 per cent in 2018 and although unemployment is at 12.3 per cent, that figure is down from last year. An umbrella programme called Smart City Wien, which optimises citywide services, from waste disposal to resource management, is a long-term plan for the 21st century and continues to move forward. Several museums will get new directors in the next two years, signalling fresh winds blowing through the cultural sector.
Yet for all its plans for a bright future, tradition is writ large in Vienna. Coffeehouses built in the 19th century are ornately decorated and still packed with thinkers; centuries-old green parks and vineyards offer respite within city limits; and higher education is still nearly free, reflecting a longstanding focus on intellectual pursuits. It's the combination of old and new that gives the Austrian capital much of its charm and liveability.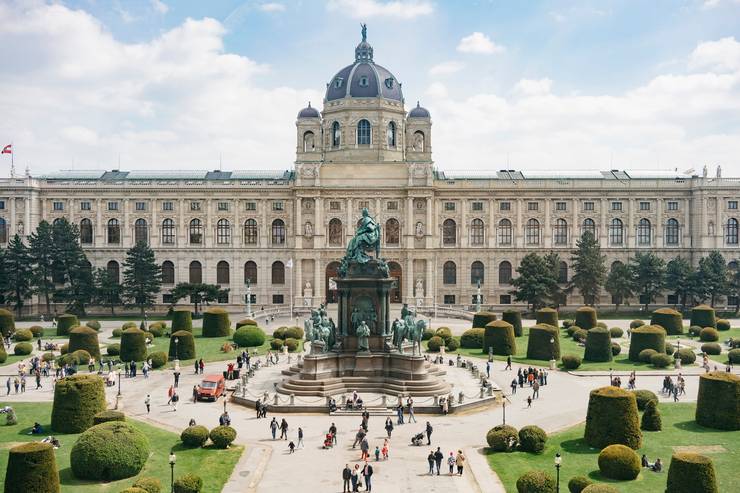 Major infrastructural changes, from transport to healthcare, have either been completed or are underway, reflecting Vienna's long-term thinking and accommodation of population growth.
---
Vienna needs longer retail opening hours, a reinstatement of smoking bans (lifted by the national right-wing government) and a general shift to a less-grumpy outlook. The latter will take some time.
---
Population: 1.8 million in the city; 3.85 million in the metropolitan area.
Murders: 19.
Unemployment rate: 12.3%.
Cost of monthly travelcard: €51.
Electric-car charging points: 289.
Media: 9 national newspapers are based here.
Libraries: 41.
Parks: 990.
New infrastructure projects: Construction of the U5 subway began in 2018 and will be complete in 2027.
International connections: 185 from Vienna International Airport.
It's been a big year for Helsinki. The city unveiled Oodi, its new impressive central library, which has quickly established itself as one of this book-loving capital's most popular hangouts. The long-anticipated contemporary-art museum Amos Rex opened its doors too, adding to Helsinki's already buzzing art scene.
But it doesn't stop there. Next year Helsinki will launch a maritime biennale, a regular contemporary-art festival on the city's islands. It has also unveiled plans to build a design-and-architecture museum to showcase Finland's rich heritage in these fields.
In recent years Helsinki has become an interesting food-and-drink destination. Young chefs at restaurants such as Chapter and Grön are shaking up the food scene and racking up Michelin stars, while long-time classics such as Sea Horse and Savoy continue to attract visitors. Last year more than 100 restaurants opened in the city, which means the competition is tough and the quality is consistently high.
The city's hotel offering saw a massive improvement too with the opening of the St George, which is designed by former Artek CEO Mirkku Kullberg. Not only is it a stunning hotel but it has succeeded where so many fail: its bars and restaurants have become part of the city's urban fabric and popular with residents too.
The city is also growing and the local government wants to make sure that this doesn't spell a decline in the quality of life for residents. Since 2012, tens of thousands of new low-cost housing units have been built, both in the suburbs and in new seaside districts such as Kalasatama and Jätkäsaari. As always in Finland, equality is at the top of the agenda. The city's mayor Jan Vapaavuori has stated that he wants to avoid the segregation of wealthy and poor areas that plagues so many other European capitals.
And it's not just the Finns who've noticed that Helsinki is on the up: the airport is undergoing a revamp in order to respond to the higher-than-ever numbers of tourists. Finns like to keep things running smoothly and Helsinki Airport – with its fast security and easy transfers – is a prime example.
Meanwhile public transport here is among the best in the world with a reliable network of trams, the subway, trains, buses and boats. It has a widely used city-bike scheme, the capacity of which was nearly doubled last year. Helsinki also has a high-speed light-rail network in the making and plans to build an underwater train tunnel to the Estonian capital Tallinn.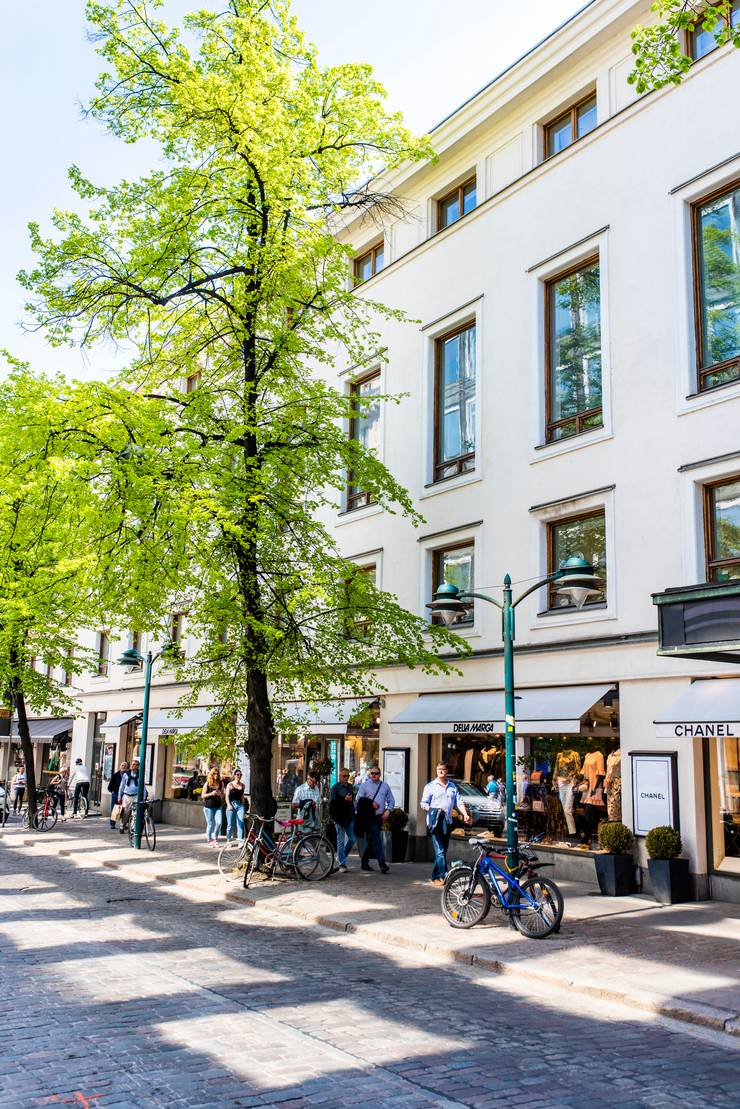 Helsinki is working hard to promote the hiking and nature it has to offer. In addition, its first ever maritime manager has been appointed and the city has also launched a rowing boat rental scheme.
---
Clean the lake. Helsinki has a big one, Töölönlahti, right in the middle of the city but the water is dirty and currently unsuitable for swimming.
---
Population: 643,000 in the city; 1.48 million in the metropolitan area.
Murders: 9.
Unemployment rate: 7.9%.
Cost of monthly travelcard: €59.70.
Homes built in the past year: 4,538.
Media: 2 papers dedicated to Helsinki.
Libraries: 39.
New infrastructure projects: The City of Helsinki has given the go-ahead for the development of its first high-rise district in the central neighbourhood of Pasila. The area will include nine high-rise blocks, a new train station and northern Europe's largest mall Tripla (opening in autumn this year). Most of Pasila consists of tower blocks already so the high-rises will not significantly alter the district's look.
International connections: 165 from Helsinki Airport.
The Hanseatic city offers much more than the architectural beauty that it's praised for. Just a short bike ride takes you from the picturesque and tranquil townhouse-lined Harvestehude to the vibrant and bar-packed Sternschanze in mere minutes. Meanwhile its ample access to water, thanks to both Lake Alster and the Elbe River, and myriad lush parks make it ideally suited for activities such as jogging or rowing, even on the frequent rainy days.
Hamburg's famously high public spending – it was the first German city to introduce free meals to an already free school system – remains hefty, with plenty of transport projects in the works. Although its economic wellbeing is mainly due to its port, thriving media sector and enviable advertising industry, the city also ranks high on the start-up scene.
With the deepening of the Elbe River to boost traffic to – and the competitiveness of – the port now underway (after 17 tedious years of discussions and delays), it looks like the future is bright for this transport hub.
North of HafenCity, newly minted and expanding bike lanes continue to make commuting and neighbourhood-hopping effortless. Hamburg plans to increase bike lanes in more neglected areas by 25 per cent.
---
With only 35 direct international routes on offer at Hamburg Airport, getting away isn't the easiest. The city could use more connections.
---
Population: 1.8 million in the city; 5.3 million in the metropolitan area.
Murders: 20.
Unemployment rate: 6%.
Cost of monthly travelcard: €106.
Electric-car charging points: 785 (the highest number in any German city).
Homes built in the past year: 7,920.
Libraries: 33.
Independent bookshops: 80.
Parks: 121.
New infrastructure projects: The S-Bahn has introduced new Bombardier ET 490 trains in the city.
It was a quiet revolution, which is remarkable not least because Madrid is so notorious for noise. The spark of change came in 2015 when a citizen-led insurgency saw a bold political platform upend 25 years of conservative rule, catapulting retired judge Manuela Carmena into the mayor's seat.
What a difference four years have made. An agenda to repair and revive the city has invigorated infrastructure, curbed pollution and brought more compassion to the business of governing. Madrid has always been crucial in Spain's tense political tussles but Carmena's non-confrontational style has been refreshing, especially during a period polarised by secessionist tensions and the fall of a corrupt prime minister. She dialled up the transparency instead (making Madrid Spain's highest ranked city hall for openness). She also encouraged civic engagement with Decide Madrid, a voting platform that allows citizens to propose and vote on future projects such as open-air gyms or greener plazas (with an annual budget of €100m). Most miraculously, she halved a multibillion-euro debt while increasing social spending by 71 per cent.
A walk around Madrid shows how her efforts have been etched onto the streetscape. Central boulevard Gran Vía has been updated with wider pavements, welcoming benches and trees, all part of a flagship project replicated across the city: tackling smog by making Madrid more walkable. This year, long-overdue restrictions on non-residential traffic drastically decreased noxious fumes by 38 per cent, the lowest level of air contamination in decades. Seventy per cent of the city's bus fleet was also replaced with non-gas-guzzling vehicles.

Life has returned to long-neglected landmarks as well. The Franco-era 1950s skyscraper Edificio España is nearing completion as a residential and retail hub. The former Clesa factory is set to become a northern cultural precinct and an abandoned train station in the south will become a musical-theatre venue. Work has begun on Plaza España to convert its concrete into a park-like oasis and a spike in cultural programming has enlivened the city with an uptick in free concerts, festivals and colourful art installations.
Ample sunshine, tightknit barrios and an insatiable social life have long contributed to the Spanish capital's fun-loving glow. But tweaks such as removing hundreds of shin-splitting bollards from pavements, installing communal benches and putting complimentary phone-charging points in the metro have made Spain's busiest city more accommodating.
Last May's mayoral election results came as a shock: Carmena was the most voted-for candidate but was outflanked by a slim three-party right-wing majority, which has made her continued tenure uncertain. Nonetheless, the past four years will be remembered as a lesson in the power of forward-thinking policies to lift the collective mood and inspire ordinary people – not just politicians – to invest in the wellbeing of their city.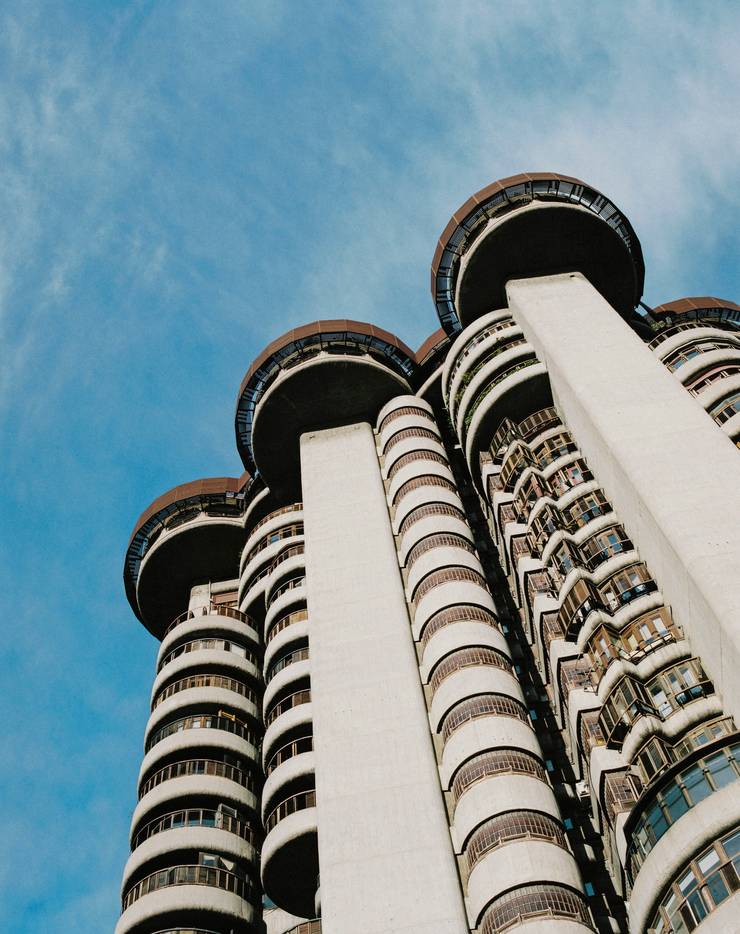 Madrid started taking air pollution seriously. Traffic has been restricted in Madrid Central while the city has beefed up its fleet of buses and public bikes and added more trees. (These policies are now threatened by conservatives who campaigned heavily against the measures.)
---
With all the improvements to the built environment, Madrileños could benefit from a city beach on Madrid Rio.
---
Population: 3.2 million in the city; 6.5 million in the metropolitan area.
Murders: 20.
Unemployment rate: 9.7%.
Cost of monthly travel card: €54.60.
Homes built in the past year: 6,690.
Media: 4 papers dedicated to Madrid.
Independent bookshops: 584.
Electric-car charging points: 122.
International connections: 179 from Madrid Airport.
Since the fall of the Berlin Wall, Germany's capital has undergone numerous transformations, from post-communist playground to European party hotspot and, increasingly, boomtown. Throughout it all it has maintained a quality of life that's defined by its unique blend of chaos and serenity.
On summer nights, Tempelhofer Feld, the enormous airport-turned-park in the city's southeast, is emblematic of what has long made Berlin such an attractive place to live. The seemingly boundless space fills up with a raucous mix of people – tipsy twenty-somethings, Turkish families, tourists, kite-boarders and bikers, among others – who should clash but, partly because of the city's live-and-let-live spirit and partly because of the sheer amount of space at their disposal, manage to pleasantly coexist.
This excess of space is, of course, a byproduct of the city's horrific 20th-century history. In the decades following the Second World War, citizens turned bombed-out lots into gardens, made train lines blocked by the Berlin Wall into parks and transformed factories left empty by the city's industrial decline into artists' studios. The exodus from East Berlin after reunification left a glut of affordable housing that has only recently begun to become scarce.
Today Berliners tend to stake a personal claim to their civic landscape. Their sense of ownership is reflected in, among other places, the city's squatter culture and the graffiti that covers many of the buildings, as well as Berlin's few-rules-apply approach to leisure. In no other city would it be socially acceptable to spend 48 hours in a smoke-filled club before going straight back to work on Monday morning. Over the past decade, the city has also attracted an increasingly global mix of newcomers.
But as the city has struggled to come to terms with its own success in recent years, this space and freedom has come under increasing pressure. Long the economic black sheep of Germany, Berlin now has the fastest-growing economy of any state in the country, and between 2008 and 2018 the city's population grew by a staggering 10 per cent. With housing growing more expensive and scarce by the day, the city's government is turning to increasingly drastic measures: a rent cap is expected to be passed in the near future and new buildings are quickly filling up the gaps in the urban landscape.
The city's leaders are also embarking on other overdue initiatives to maintain quality of life, including a new policy encouraging new buildings to "green" their roofs and a planned expansion of the city's biking infrastructure. But if Berlin is to retain its identity in the long term, its leaders will need to find creative solutions that balance the need for growth and the preservation of open spaces – while leaving room for a little bit of chaos.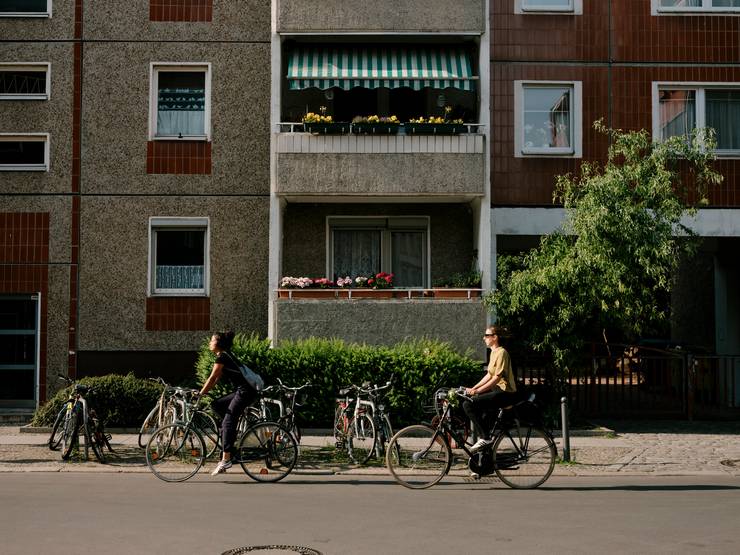 Berlin has admitted to itself that it's grown up: a number of cultural facilities, from the James Simon Galerie to the Humboldt Forum and New National Gallery, are opening or reopening.
---
The city's housing woes need to be addressed – Berliners are demonstrating against property speculation.
---
Population: 3.7 million in the city; 6.1 million in the metropolitan area.
Murders: 94.
Unemployment rate: 7.6%.
Cost of monthly travelcard: €81.
Homes built in the past year: 16,000.
Media: 13 papers dedicated to Berlin.
Libraries: 115.
Electric-car charging points: 462.
International connections: 183.
Lisbon's picturesque landscape of pastel-coloured houses overlooking the Tejo River remained largely unchanged for decades. However, today the city is imbued with an entirely new energy. Shop fronts, once walled up, now offer an increasingly diverse array of retail, food and drink options, while formerly desolate zones are bustling with residents, tourists and expats alike.
It's no surprise that international gatherings are increasingly choosing the city as their host. The influx of foreign interest and investment has brought a renewed excitement towards culture: Lisbon now has an enviable cultural agenda that spans everything from art fairs (Arco and the Biennial of Contemporary Arts) to indie film festivals and music festivals.
Lisbon's city hall has also been working on fixing some of the city's more pressing infrastructure issues; after a €200m injection, the metro's expansion will begin this year, connecting Cais do Sodré on the riverside to downtown. New bike paths are also being developed, aimed at making cycling a legitimate mode of transport within the city rather than just a leisure activity.
Yet much of what makes Lisbon such a desirable place to live is what has always been there: proximity to the beach, sunny weather, old-school charm and a laidback vibe.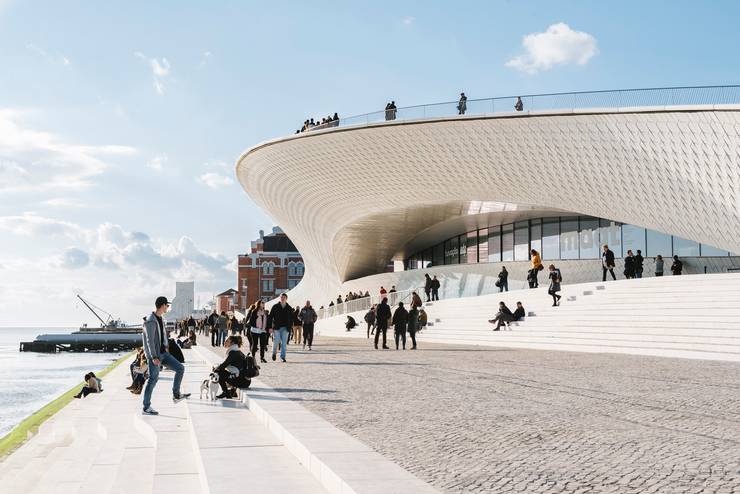 The once-struggling capital has seen an economic boost in recent years and its unemployment rate reflects that – it's dropped in the past year.
---
The rapid influx of people has awakened concerns about uncontrolled tourism and soaring rents, which are particularly poignant in a country with the lowest minimum wage in western Europe. City hall will have to act fast in order to keep the colourful communities that give life to the city from fading away.
---
Population: 505,000 in the city; 2.8 million in the metropolitan area.
Unemployment rate: 7%.
Cost of monthly travelcard: €40.
Public parks: 138.
Media: More than 30 papers dedicated to Lisbon.
Libraries: 18.
New infrastructure projects: In January, Portugal's government unveiled a €1.1bn plan to expand Lisbon's current airport (and build a second one in Montijo). It aims to handle about 50 million passengers a year from 2022.
International connections: 121 from Lisbon Airport.
Melbourne is a bustling metropolis on track to become Australia's largest city by 2030. Despite its booming population it has shunned some of the less charming hallmarks of global cities, namely chains and uninspiring megamalls. The result is a city that is refreshingly quirky in everything that if offers, from its boutique shopping, markets and food to its architecture.
Did we mention the world-class café culture? Melbourne has more coffee spots per capita than anywhere else on the planet. This is also a city that embraces the outdoors. Its location on a bay means that there are plenty of beaches, while the surf of the Great Ocean Road is a few hours' drive away. But the city is still grappling with how to maintain its high quality of life in the face of its rapidly growing population, rampant urban sprawl and climbing house prices. Faster, more reliable public transport that links the outer fringes and the airport to the CBD, better roads and safer city bike lanes would go a long way.
Population: 170,000 in the city; 5 million in the metropolitan area.
Murders: 29.
Unemployment: 5%.
Average age of residents: 35.
Culture: 125 art galleries, 144 libraries and 22 cinemas.
Stockholm is happening like never before. Look around from any vantage point along one of its waterfronts and the view will be dotted with cranes in all directions. New housing and infrastructure projects are humming along, including the overhaul of a major transit interchange at Slussen and a number of new metro lines.
The building boom is to address one of the city's problems: a rapidly growing population. But in warmer months especially, Stockholm feels increasingly vibrant – global talent continues to arrive, lured by the city's abundant nature and charming neighbourhoods.
An enviable work-life balance also feeds this growth, as companies can attract young families with the promise of flexible working hours and government protections for those needing to spend more time at home. All of that has been good for business, with an increasing number of successful start-ups and creative enterprises calling this city home, from Spotify to fintech app Tink, and more joining the ranks by the day.
Population: 949,000 in the city; 2.3 million in the metropolitan area.
Murders: 28.
Unemployment: 5.9%.
Cost of a monthly travelcard: €80.
Electric-car charging points: 1,651.
Endlessly sunny and surrounded by sparkling ocean, there are few cities as picturesque as harbourside Sydney. But it's not just good looks that appeal down under: crime is low, locals are friendly and the cuisine, a mish-mash of European and Asian, is exciting, with myriad alfresco bars and restaurants spilling onto pavements. This is the city to come to for an outdoor lifestyle: think early-morning surfing and swims at the beach straight after work.
And though Sydney's Achilles heel is its public transport (this is a car city, first and foremost) the New South Wales state government is injecting AU$14.4bn (€8.9bn) into new infrastructure, including a metro and light rail. Meanwhile key thoroughfares such as George Street – which connects transport hub Circular Quay with the city – are being pedestrianised. Come night time, however, the city's strict lockout laws remain a strangle on late-night revelry.
Population: 240,000 in the city; 5.7 million in the metropolitan area.
Murders: 37.
Unemployment: 3%.
Average age of residents: 30.
Public parks: 400.
Amsterdam's transformation from an international village to a thriving metropolis continues apace. Still small enough to comfortably get around by bike, the city offers world-class music, theatre and museums, as well as a continuously changing restaurant scene. The opening of the north-south metro line has finally linked up the rest of the city with the north. Meanwhile Amsterdam is increasingly well connected, both to the rest of the country and beyond: Schiphol Airport offers routes to 327 international destinations and a new direct train to London opened last year.
It's no surprise that a growing number of international companies are choosing to settle here, many on the heels of the European Medicines Agency that moved here as a result of the Brexit vote. It is, after all, an easy place to call home: most Amsterdammers speak English and there is a healthy work-life balance. The revival of local football team Ajax as a European force is also giving the city a boost in civic pride.
Population: 863,000 in the city; 2.4 million in the metropolitan area.
Murders: 14.
Unemployment: 6%
Media: 8 national papers based in the city; 1 dedicated to Amsterdam.
Culture: 180 art galleries, 26 libraries, 21 cinemas.
It has been a year of change in Vancouver. In October, Kennedy Stewart became the first independent mayor to be elected to city hall for more than 30 years. He may only be halfway through his first year in office but early signs that he's tackling some of the city's tougher problems are promising. Vancouver's housing market has cooled and new sectors are reinvigorating its economy, from its celebrated, nascent technology hub to a growing number of independent firms producing modular housing, technical fabrics for Vancouver's fine roster of outerwear and sports brands, and handsomely designed lighting fixtures.
Not all of the city's challenges have been tackled, homelessness in particular. But the quality of life here remains high thanks to assets such as its proximity to British Columbia's breathtaking natural landscape and its longstanding liberal approach to social issues, from same-sex marriage to immigration.
Population: 672,000 in the city; 2.6 million in the metropolitan area.
Murders: 15.
Unemployment: 4.4%.
Public parks: 240.
Culture: 148 art galleries, 12 museums, 29 cinemas.
The ease of getting around efficiently and inexpensively at any time of day or night is what sets Hong Kong apart from its competitors: London and New York. Between speedy public transport and cheap but efficient taxis, zipping around the city is a breeze. And although Hong Kong may be known for its spectacular cityscape, locals zealously guard public parks, the green lungs of the densely populated city.
Luckily the Hong Kong government has put considerable effort into developing green corridors and recreational spaces. A recent success is Jordan Valley Park on the city's Kowloon side.
Hong Kong continues to blossom in its arts and culture sector with more visual and performing artists passing through and more globally renowned galleries setting up permanent outposts in the city. That being said, the cost of renting an art space, or any space for that matter, is more expensive than ever. Residents may find that they are able to budget on food and transport but property prices are rising exponentially.
Population: 7.4 million.
Murders: 48.
Unemployment: 2.8%.
Public parks: 26 major parks; more than 1,500 small parks and gardens.
Culture: 218 art galleries, 19 museums, 55 cinemas.
It's easy to be seduced by Kyoto's beauty: old temples, manicured gardens, wooden townhouses and narrow back streets. Residents still live by old-fashioned rules of decorum and neighbourhood ties. But the city also has a modern side, with ambitious plans – and subsidies – to nurture start-ups and small manufacturing ventures into world-class businesses.
Mayor Daisaku Kadokawa has delivered on his promise to expand public daycare services for young families and has led successful citywide campaigns to reduce food waste and energy use. Kyoto is also stepping up efforts to protect its wooden townhouses, with rules that require developers to give city hall a chance to prevent historical buildings being razed. Tourism has lifted the economy but it has also been a curse. There is overcrowding in the city centre and markets, forcing residents and chefs to abandon longtime relationships with retailers in the busiest districts.
Population: 1.4 million in the city.
Murders: 15.
Unemployment: 2.3%.
Cost of a monthly travelcard: €140.
Culture: 140 art galleries, 200 museums and 20 libraries.
The past four years have seen a massive shift in city hall's priorities. Barcelona spends less time promoting itself as a global paragon and more energy on trying to reclaim the allure of its much-romanticised heyday. This noble yet arguably naïve mission has seen some progress. The city's clampdown on Airbnb (first through hefty fines, now by sharing data with authorities to temper unregistered tourist accommodation) is a battle keenly watched by other cities. This year the city gained a subsidised municipal dental service but lost its much-vaunted zoo (a phased plan will relocate animals from their cruel enclosures).
However, emotional and ideological fissures connected to Catalonian secessionism have hampered progress. The failed bid for the European Medicines Agency is one example; the way a new tramline became a political lightning rod is another. One cause for celebration is the Glories redevelopment: the infernal intersection turned peaceful park is finally taking form.
Population: 1.6 million in the city; 3.2 million in the metropolitan area.
Murders: 28.
Unemployment: 9.4%.
Public parks: 96.
Culture: 57 museums, 41 libraries and 24 cinemas.
It hasn't been an easy year for the city of love. The past 12 months will probably be best remembered for the gilets jaunes wreaking havoc in the streets and the blaze that decimated Notre Dame. But everyday life goes on unchanged in the French capital, and it's not a bad life either. Rain or shine, packed tables still spill out on to pavements outside bars and cafés, and in the summer months the banks of the Seine and Canal Saint Martin teem with Parisians enjoying the sunset over a bottle of wine.
The city's charm is undeniable and, unlike many other European capitals that are overrun by chain stores, Paris maintains its unique character by protecting its many independent businesses through rent caps.
Preparations for the Olympic Games in 2024 have also prompted vast investment in the city's infrastructure. The Grand Paris Express will bring 200km of new metro lines, while architect Bjarke Ingels' Europa City promises a colossal, beautifully landscaped mixed-use development north of the centre.
Population: 2.2 million in the city; 10.8 million in the metropolitan area.
Murders: 41.
Unemployment: 8.3%.
Public parks: 421.
Media: 2 papers dedicated to the city.
Culture: 109 museums, 94 cinemas and 72 libraries.
Cost of a monthly travelcard: €75.20.
Electric-car charging options: 827.
Though Munich, Hamburg and Berlin often steal the spotlight, Düsseldorf has plenty of pluck if you're looking for fine dining, a vibrant nightlife and world-class architecture. With reasonable living costs, a central European location and constantly improving international connections, the state capital of North Rhine-Westphalia is an attractive proposition; foreigners account for some 20 per cent of the population. Alas, those who are used to 24/7 shop-opening times are in for a bit of a shock on a Sunday; the city should rethink its opening times to serve an increasingly international populace.
Düsseldorf has consciously cultivated a friendly business environment: it is straightforward to set up shop here, whether you're in digital start-ups, telecoms or manufacturing, and there is a big pool of well-educated and qualified employees. Although people work hard they also play hard: the Altstad (old town) is known as the "longest bar in the world" thanks to its main pub and bar drag. Despite healthy growth, Düsseldorf has retained a convivial atmosphere and remains an easy-to-navigate, "be there in 10 minutes" city.
Population: 640,000 in the city; 11.4 million in the metropolitan area.
Murders: 26.
Unemployment: 6.9%.
International destinations from airport: 179.
Culture: More than 100 galleries, 26 museums and 14 cinemas.
Average age of residents: 42.
Auckland's had a good year. Recent restrictions on foreign ownership of property has levelled off, if not cooled, in an overheated market. Perhaps it's not enough to completely solve the city's affordable-housing conundrum but it's a start.
The airport's international departures hall has been given a much-needed overhaul and now passengers have a direct motorway link to the city via a new tunnel, bypassing a lengthy journey through residential streets. Gearing up to host the 2021 America's Cup, Auckland's downtown waterfront is experiencing a multibillion-dollar makeover, with Commercial Bay – a NZ$690m (€403m) retail and office complex – opening this year.
Smarter hotel options are finally here, with this year's Park Hyatt opening and next year's The Hotel Britomart under way. While traffic remains an ongoing problem, the Auckland City Rail Link – a NZ$4bn (€2.4bn) infrastructure project to be completed in 2024 – will help address this. Waiheke Island, just a 40-minute ferry ride from downtown Auckland, remains an ever popular getaway for locals, with a slew of new dining options dotted between the island's pristine beaches and picturesque vineyards.
Population: 1.5 million in the city; 1.7 million in the metropolitan area.
Average ambulance response time: 8 minutes.
Unemployment: 4.4%.
Outdoor pools and beaches: 24 pools and 160 beaches.
Culture: 158 art galleries, 7 museums, 27 cinemas.
Fukuoka has solidified a spot in our annual ranking with an agenda focused on improving residents' lives. This mid-sized city of 1.5 million residents – the fastest-growing in Japan – has plans to add a new riverside area of cafés and bars and alfresco dining to its central park this summer; it's also getting communities involved in its flower-planting initiative. Young talent continues to head to Fukuoka for its excellent public transport, round-the-clock dining and bicycle-friendly streets.
Mayor Soichiro Takashima, who won a third term last year, is working on making life easier for start-ups and is attempting to relax restrictions on visas for entrepreneurs from overseas (we'll be watching). He's spending on new nurseries and free childcare, and has thrown support behind marriage and family benefits for the city's LGBTQ community.
To cope with a record number of visitors and influx of businesses, Fukuoka has ambitious infrastructure upgrades planned: a new port extension for large cruise ships, a ¥40bn (€325m) waterfront redevelopment, an expanded international airport and dozens of new hotels and downtown office towers.
Population: 1.6 million.
Murders: 9.
Unemployment: 2.9%.
Cost of a monthly travel card: €117.
Public parks: 1,684.
Culture: 49 art galleries, 19 museums and 30 libraries.
Last year was a significant one for Queensland's subtropical capital. For close to a decade government, business leaders and residents have been aggressively agitating for change in the city and working to build Brisbane's brand. The effect of their labour has become apparent. Plans for major infrastructure projects were finalised – including a au$934m (€581m) metro and au$5.3bn (€3.3bn) under-river rail link with an additional two stations – while the airport's second runway steamed ahead and is nearing its 2020 completion date. The ninth instalment of the Queensland Art Gallery and Gallery of Modern Art's highly influential Asia Pacific Triennial exhibition welcomed record crowds.
Meanwhile, the city's hospitality scene continues to develop apace. Brisbane's sharpest shopping strip, James Street, ushered in sleek dining spot and hotel The Calile, while riverside brewery and restaurant precinct Howard Smith Wharves opened to much fanfare. This striking increase in cracking amenities, combined with warm, sunny climes and the low cost of living (southern neighbours are catching on and migrating here), saw residents relax into their city's hard-earned good fortune.
Population: 1.2 million in the city; 2.4 million in the metropolitan area.
Murders: 9.
Unemployment: 5.5%.
Outdoor pools and beaches: More than 30.
Parks: 2,000.
Cost of a monthly travelcard: €95.
Oslo continues to push an ambitious green agenda as the 2019 European Green Capital and has so far managed to balance CO2 cuts with rapid growth. It's also one of the healthiest cities in the world, with good air and water quality and plenty of parks and forests within easy reach.
The Norwegian capital scores highly when it comes to cities where you can set up a business with minimal red tape. As a result it is also fast becoming a thriving start-up hub for young entrepreneurs from all over the world, feeding future technology businesses, which are sorely needed to plug the gap as Norway's fossil-fuel industry gradually fades away.
Entertainment during those long near-Arctic summer nights keeps improving too: more than 150 new restaurants have opened in the past 12 months. For the outdoorsy types, more than 2,600km of cross-country ski tracks can be reached in less than 30 minutes on public transport. And the surprisingly warm summers still make a dip in the Oslo fjord a tantalising proposition.
Population: 680,000 in the city; 1.6 million in the metropolitan area.
Murders: 7.
Unemployment: 2.7%.
Media: 8 national papers based in the city; 4 newspapers dedicated to Oslo.
Cost of a monthly travelcard: €77.50.
Culture: 55 museums, 23 libraries and 8 cinemas.
Singapore has always been an attractive city: clean, green, prosperous and comfortingly safe. Investors find its well-educated workforce and regulatory framework supportive; culture lovers enjoy the healthy sprouting of independent bookshops and blossoming gallery scene. But Singapore's greatest virtue is in how it reinvents itself. Jewel Changi Airport, Jurong Lake Gardens and the upcoming Mandai Project are all boosting civic pride.
As land use on the tiny island intensifies, an impressive subterranean Singapore is being built. A deep-tunnel sewerage system is in the works, as are plans to locate reservoirs deeper underground, all while older residential estates are being upgraded. But continual improvement works in this dense city mean that residents are subject to incessant construction noise and dust. Policy attention needs to be given to the considerable health and social impacts of the pace of works and the need to balance urban renewal with the conservation of built heritage.
Population: 5.6 million.
Murders: 9.
Unemployment: 2.1%.
Public parks: 67.
Culture: 330 art galleries, 56 museums and 27 libraries.
Average ambulance response time: 11 minutes.