Hotel / South Tyrol
Back to basics
Visit a modern hotel with old-fashioned values that's housed in a century-old villa.
Framed by fruit orchards and vineyards, the town of Lana in South Tyrol seduces first-time visitors with the charms of village life: pedestrian-only streets lined with independent shops and an accompanying soundtrack of church bells. Its these quaint surroundings that have inspired hotelier Klaus Dissertori in his efforts to rethink modern day inn-keeping.
Last year Dissertori, who grew up in the family hotel business, embarked on his own adventure with the opening of the 1477 Reichhalter, housed in a vacant 500-year-old building in the town centre. Instead of giving it a dramatic facelift, the Lana native went against the grain and sensitively restored it while dressing up the interior with existing furnishings and a smattering of mid-century pieces sourced from antique markets. "It's the opposite of a resort hotel," he says. "Guests come and experience what life is like in the town. It's not to get away from something but become part of local life."
Keen to preserve the site's original role – the ground floor was once home to a popular tavern – he brought in childhood friend and chef Andreas Heinisch to run a down-to-earth restaurant (winner of the Monocle Restaurant Awards). Its no-fuss menu changes weekly and stresses seasonality and a pinch of creativity, backed up by fresh ingredients.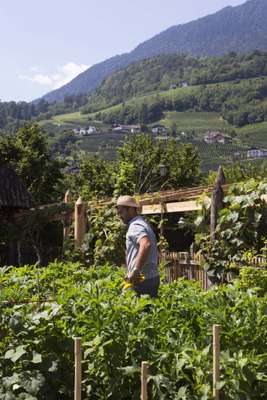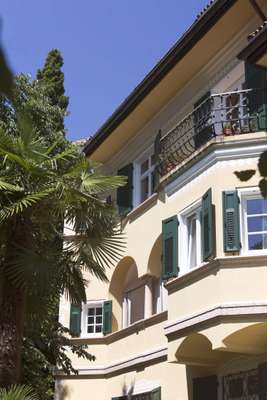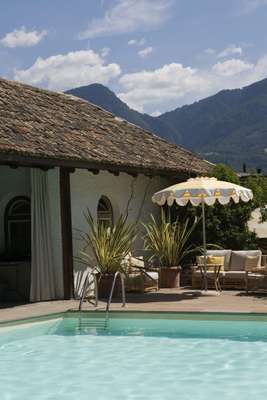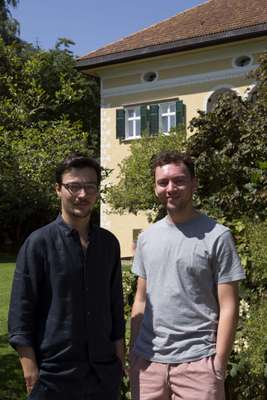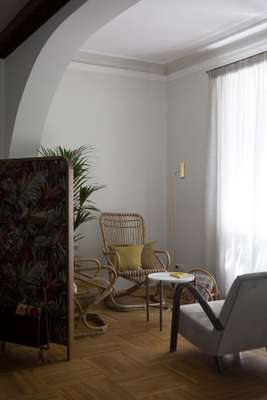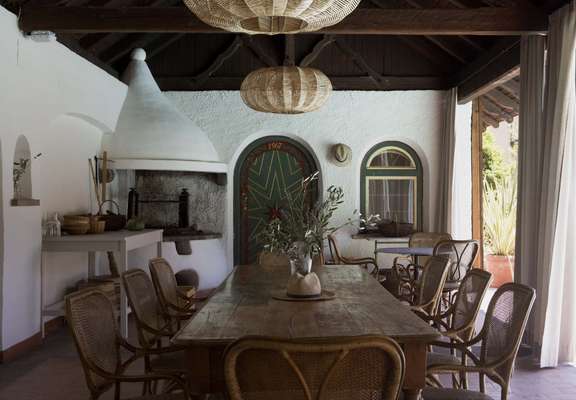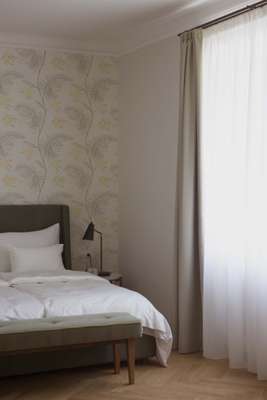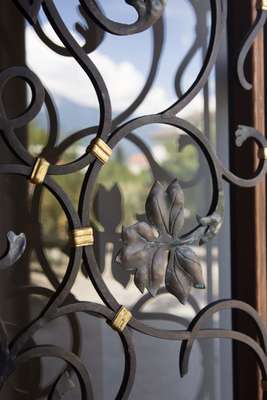 This summer Dissertori opened his second property: Villa Arnica. When monocle visits him on a sweltering summer's day he is overseeing the final touches to the secluded mansion. Built in 1925 to accommodate a well-to-do family, the three-floor residence had been closed for two decades after last serving as a getaway for the likes of opera great Luciano Pavarotti and German politicians.
Eager to restore the building to its original state, Dissertori began by consulting the town historian. He then drew up an interior scheme with the aid of Merano studio Biquadra, which also helped on the Reichhalter project. "I wanted to recoup the spirit of this house," says Dissertori.
Carpeting was pulled up in the hallways to reveal the original terrazzo flooring. Where needed, new oak parquet flooring in a wishbone pattern was installed to match existing designs. Wrought-iron grilles on windows and the main entrance were left in place, while the mustard yellow hue that coats the façade reappears in the upholstery of the sun loungers and poolside umbrella canopies.
Technology is kept to a minimum with vintage-inspired Marshall radios, analogue alarm clocks and gold-plated metal keys. Dissertori has done without televisions, hoping guests will instead peruse the papers laid out in the study – which boasts a striking coffered ceiling decorated with hunting scenes – or explore the region on one of the hotel bikes available.
Dissertori aims to move beyond boilerplate approaches to looking after guests. "Today's hotels need to rethink the star-rating system. The new generation of travellers are more interested in striking interiors, your food and beverage offering and amenities." The usual in-room fridge has been left out in favour of an honesty bar, where guests can prepare cocktails to their liking or pop open a bottle of South Tyrolean beer.
Dissertori doesn't believe in set meal times, such as lunch and dinner services. His preference is to have a chef on duty throughout the day – that way guests can be sated whenever they feel peckish. They might plump for homemade pasta with fresh tomatoes from the hotel garden, which grows 10 varieties; the strawberries and raspberries grown there supply the kitchen with the filling for tortes. Meanwhile, much of the tableware comes from the villa's existing stock, including porcelain bearing the Villa Arnica logo.
The lush garden is a highlight of the property, not least because of its towering cedar tree. It has been tidied up and features a pergola covered with kiwi vines, beneath which large communal tables host a weekly evening barbecue. It's yet another example of how Dissertori wants to create a dressed-down atmosphere. "The guest should come away with a familiar feeling, as if they have spent time at a friend's villa," he says. "It's an authentic experience that we are trying to offer people."
villaarnica.com